We know there's an 'Aha' moment that results in the realization that technology is the only way to move forward. And we know your next thought is, "Well, which are the best CRMs in the market today? Which one should I go with, and which will solve my growing business problems?"
To answer your questions, as you move from 'I-need-a-CRM" to "Which-CRM-should-I-choose," we have created a list of the best sales CRMs for growing businesses.
Precursor
Before we get to the list, though, let's address what you should look for in a CRM. As a growing business, your requirements from a CRM will be slightly different than those of an enterprise.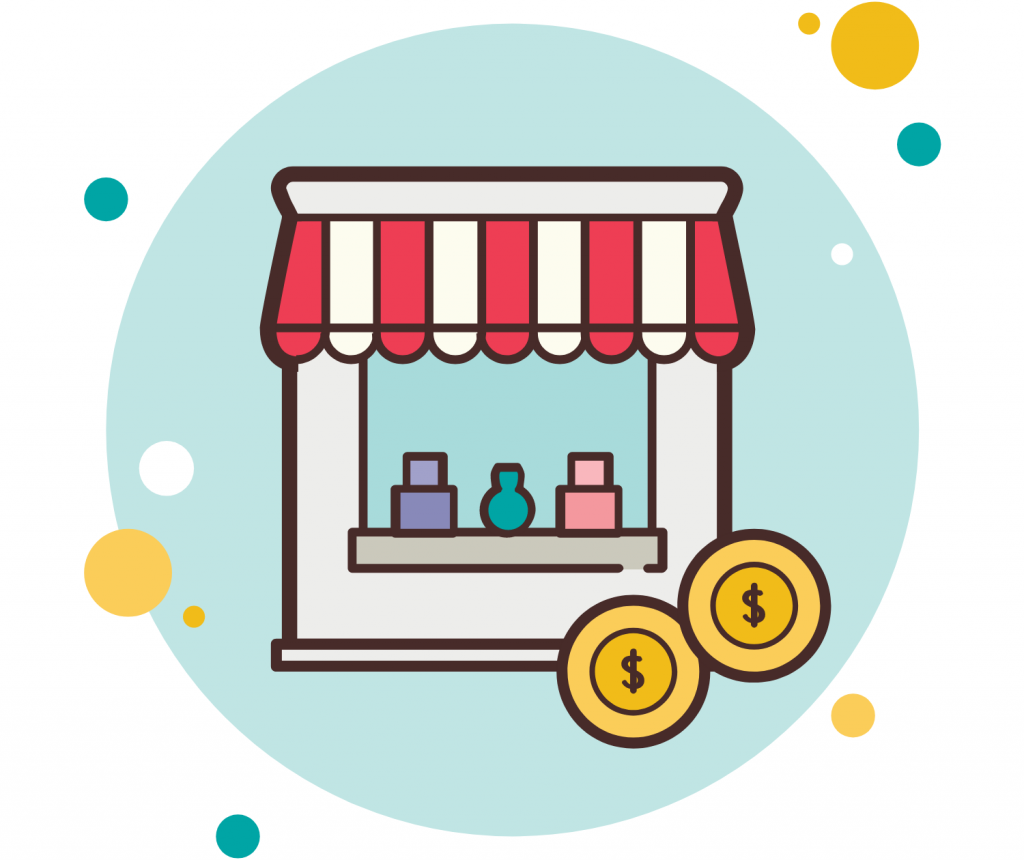 That's because CRMs have different features, tools, and pricing plans. What works for a multimillion-dollar company will probably not work for you, a growing business with more niche needs and unique growing business challenges.
.
And while giants such as Salesforce are excellent for those enterprises, you might find yourself drowning in add-on costs and enterprise-level features. We've written an extensive article on how to choose the best sales CRM software for your business, but we'll give you the essence of it here anyway.
Are you searching for a CRM to boost the sales efforts of your growing business? Try Kylas, an enterprise-grade uniquely designed for growing businesses. Schedule a Demo now!
Here's How to Choose the Best Sales CRM for You
1. Know Your Requirements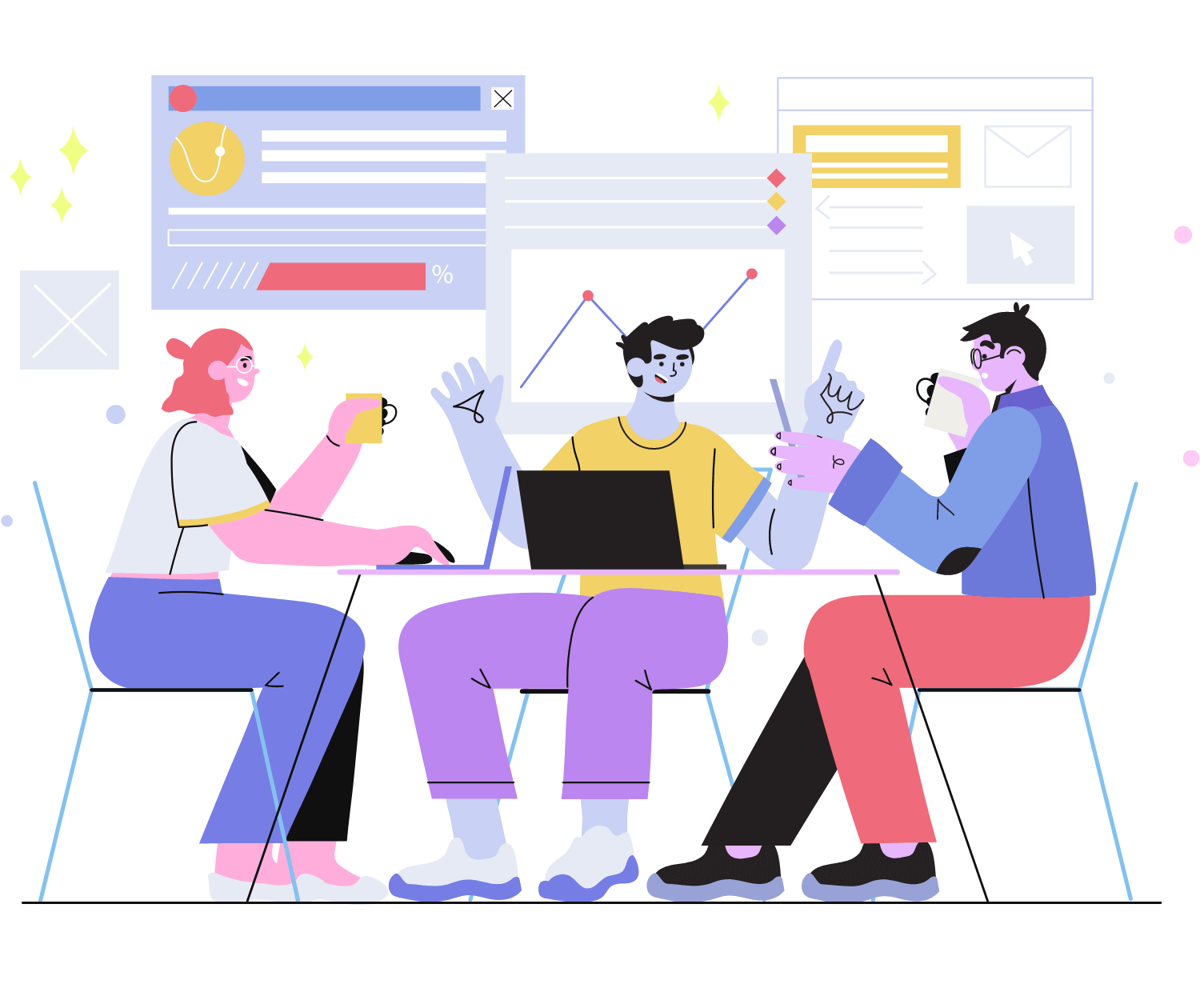 Why are you looking for a CRM?
What are the few pain points that you want it to address?
What are your must-have features?
How many users are you looking for?
What are your scalability plans?
.
.
Keep those questions in mind when comparing. Don't get swept away with the feature you don't need- this list you create should be top of mind!
2. Adaptability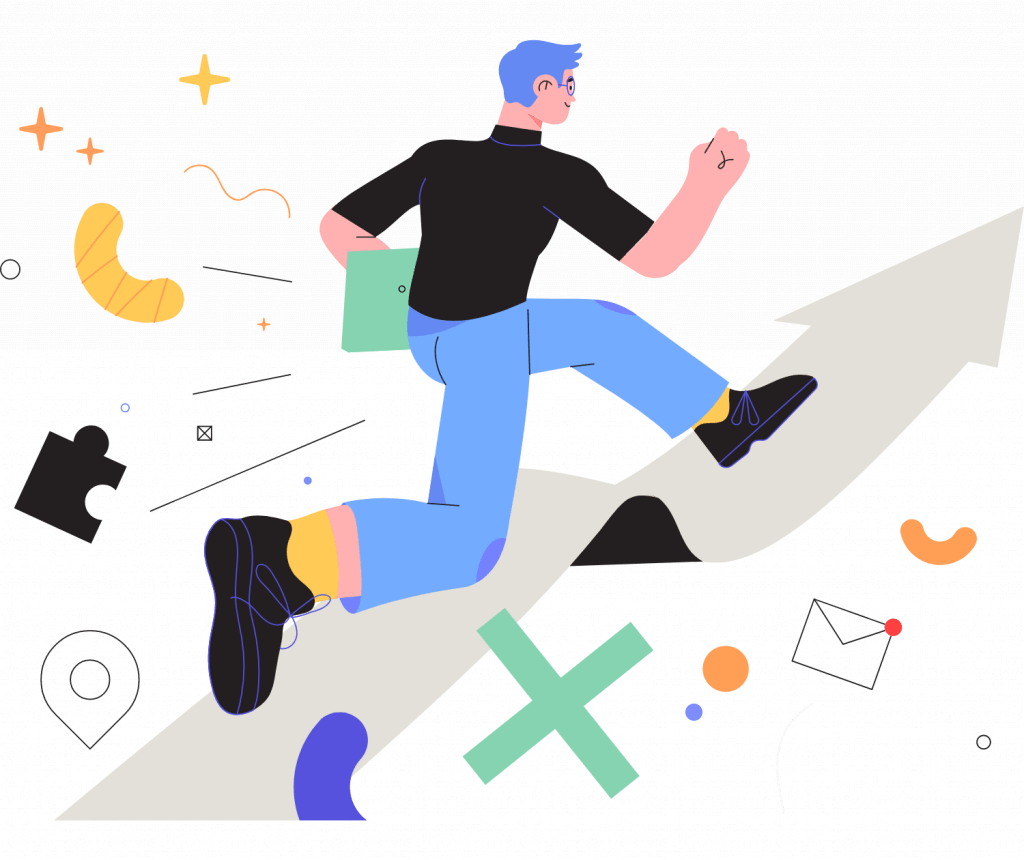 When comparing CRMs, an important aspect is how each one adapts to your business.
.
Which one looks like it can fit right into your business processes?
Which one is easy to pick up and use?
Can you customize any of these?
3. Total Cost of Ownership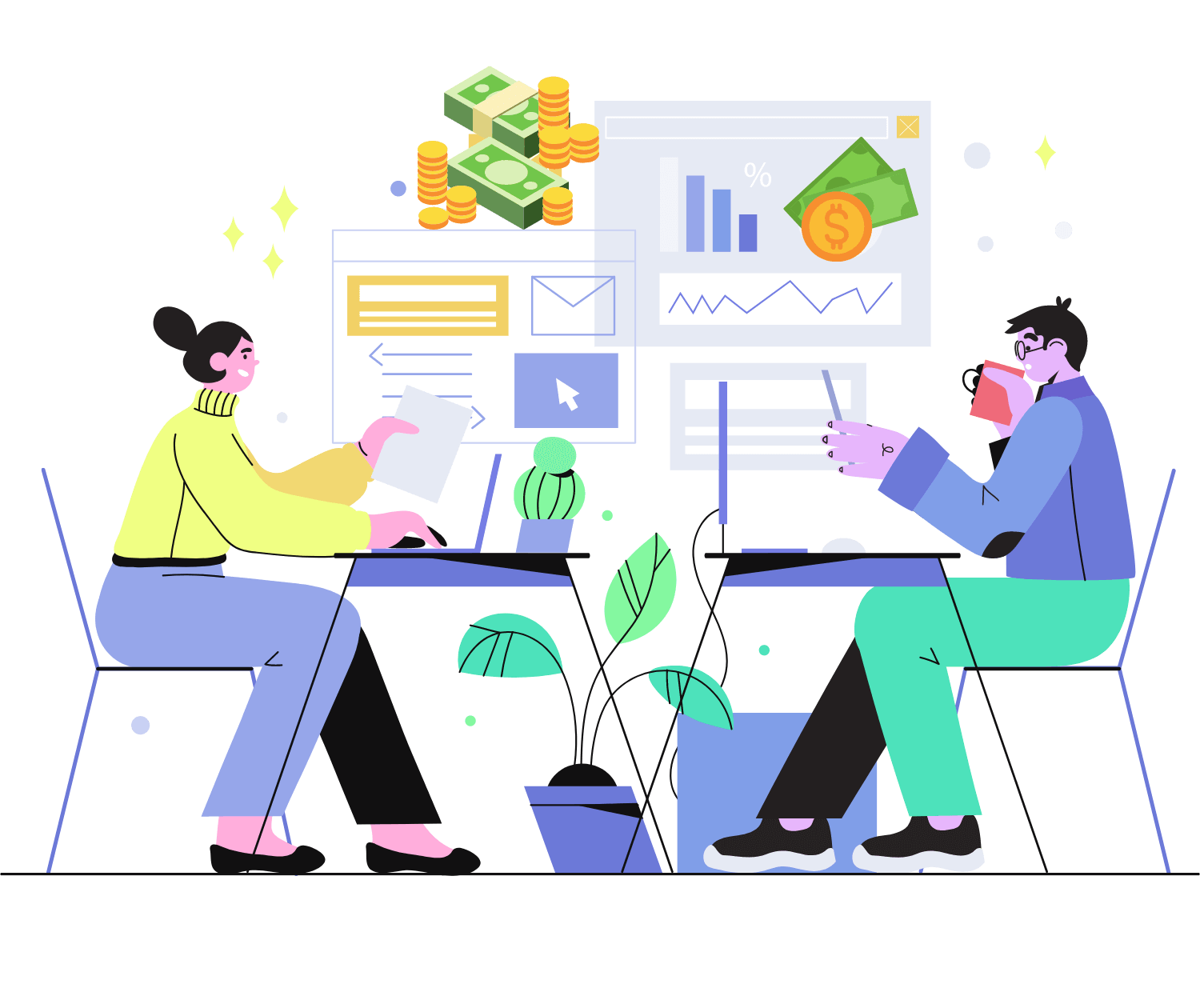 As we mentioned earlier, different CRMs have different pricing plans. So, a CRM that looks inexpensive at the outset might charge you for some essential add-on features, causing your total cost of ownership to skyrocket.
.
How much is the cost per user?
What is the cost per advanced feature?
What is the cost of scalability?
4. Customer Support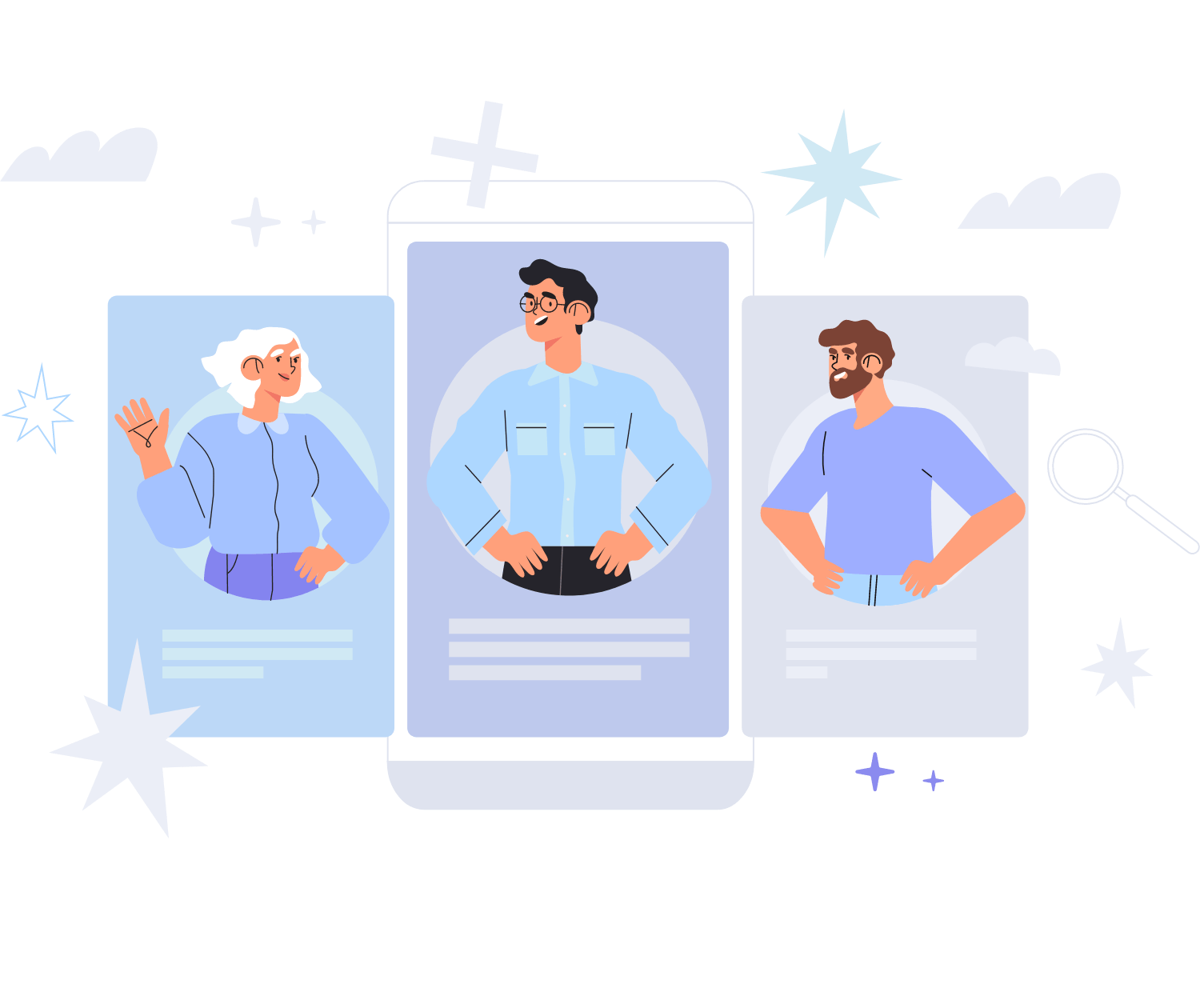 This is usually front and center today. Most CRMs will offer free support. Here is what you need. Pay attention to the onboarding time, whether you get training and 24×7 support, whether you get a personal customer support executive, etc.
.
Integrating a CRM into your business takes time and effort, so you'll need all the support you can get.
5. Integrations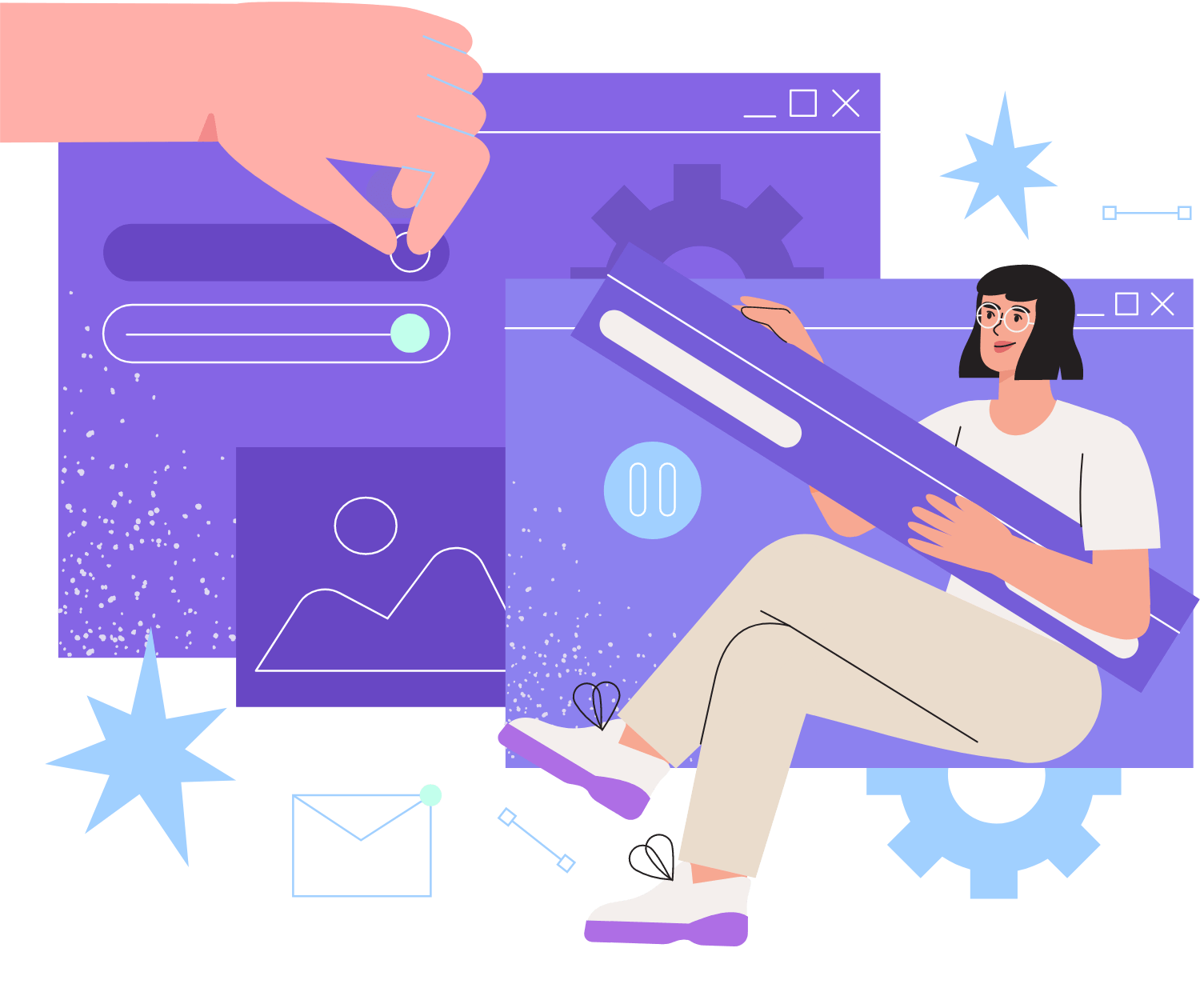 A CRM should fit right into your current business processes – that includes your messaging software, emailing platform, e-commerce platforms in case of online stores, marketing & advertising platforms, etc.
.
.
The CRM you choose should also be flexible enough to integrate the software you need, whether they already have the integration set up or not.
Now that you know what to look for in a CRM, let's get down to the main agenda.
---
Here Are the 5 Best Sales CRMs for Growing Businesses
1. Zoho Bigin
As you may have guessed, the recently launched Zoho Bigin comes from Zoho. As the name suggests, the product has been created specifically to address the needs of growing businesses that may find a full-fledged enterprise platform a bit overwhelming.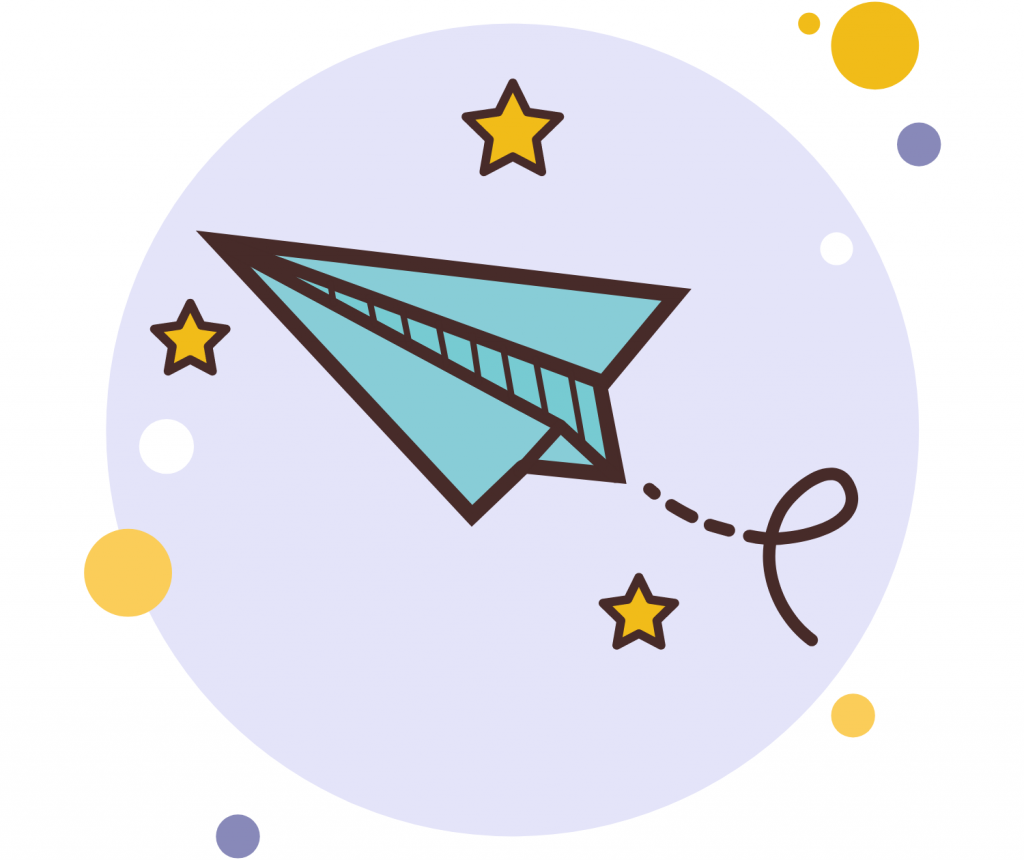 The platform focuses mainly on pipeline management, ensuring that all your needs for revenue growth as a growing business are met. It integrates with Office 365 and G-Suite, so your team can merge scheduling and email into the app and a mobile app to keep you on the go.
.
For its affordable price point (more on that below), Bigin offers a great suite of features for growing businesses without giving away any of Zoho CRM's most-applauded features.
Centering the product around the sales pipeline makes it a good choice for growing businesses focused primarily on lifecycle management and seeking higher visibility and transparency.
The one drawback we'd highlight is that as you scale, you may need a more comprehensive solution – and the more extensive Zoho CRM is quite a jump away.
Pricing– Zoho Bigin is priced at $7 per user per month when billed annually and $9 per user per month when billed monthly
2. Kylas Sales CRM
We would be remiss if we created a list of the best sales CRMs for growing businesses and missed Kylas! Kylas is a sales CRM supplemented by a range of solutions ideal for growing businesses.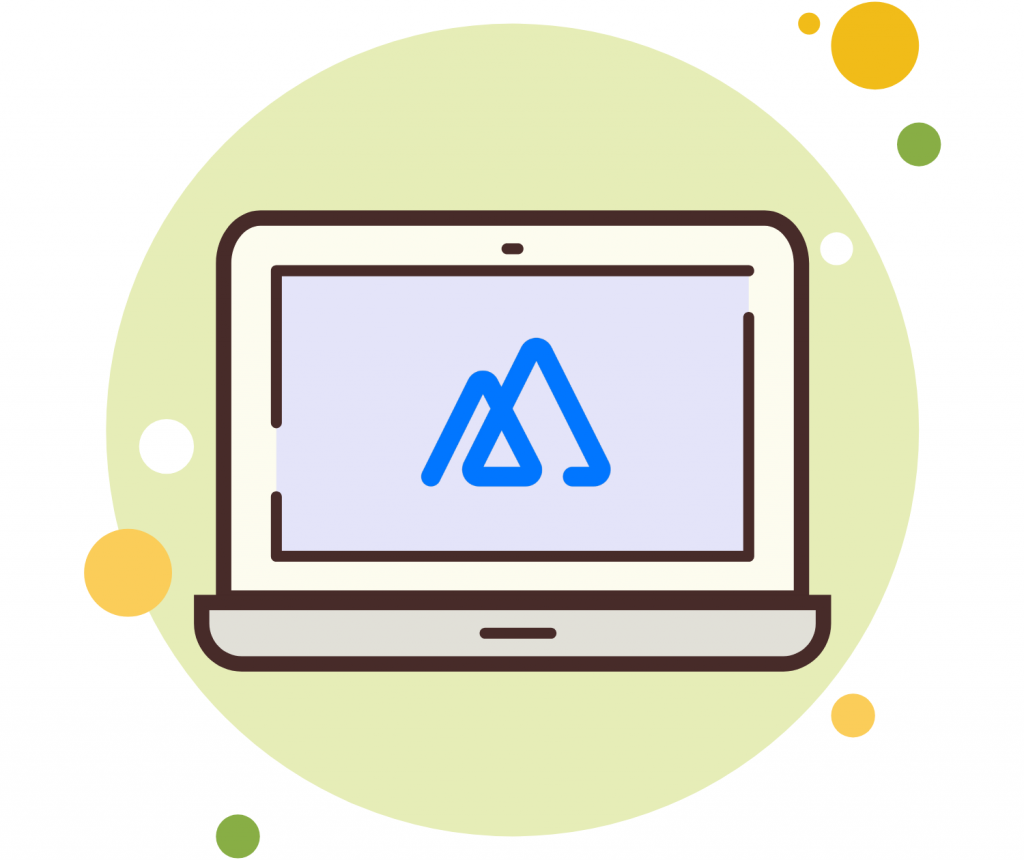 Its features include lead management, pipeline management, deal management, account-based marketing & sales, and custom reporting. It is a full-fledged CRM built for growing businesses (rather than a lite version of an enterprise CRM).
.
Kylas key features include workflow automation, pipeline management, communication & collaboration tools, a mobile app, and integration with Gmail, Zapier, and more.
One of Kylas' biggest differentiators, however, is the business expertise and upcoming sales motivation engine that it comes with. Because growing businesses have a tougher time adapting to new technology, the platform comes with your business expert to hold your hand and make you most of the platform for your specific business needs.
The end-to-end support, onboarding, and training by CRM experts make it the all-rounded of sales CRMs for growing businesses.
Pricing– Kylas is free for 15 days (including support and all features), and is then priced at INR 12,999/month flat (unlimited users, unlimited features). A free, limited version also continues to be available after the trial.
3. HubSpot Free CRM
Hubspot's Free CRM made a lot of waves with the concept of being free, and we must say it was a revolutionary move when it first launched in 2014. The platform is a great introductory solution for growing businesses starting with CRMs.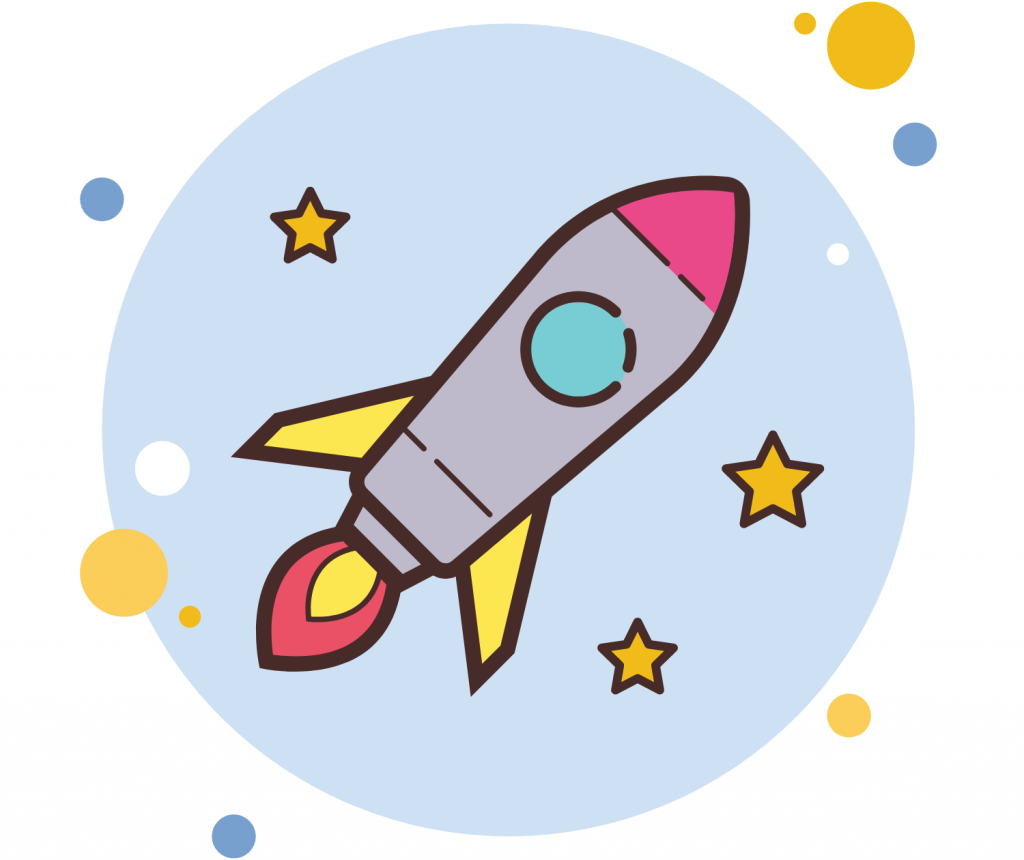 The free CRM offers all the base features you need as a business owner, sales leader, sales executive, marketer, and customer service executive.
.
No bells and whistles, but just what you need to digitize the main functionalities of each role – from collaboration to pipeline management, reporting and integrations.
It is the lite version of the full-scale Hubspot CRM – which comes with free versions of the Marketing Hub, Sales Hub, CMS Hub, and Service Hub, products that address the end-to-end needs of each department and role. That makes it ideal for starters in the world of CRM, but just like with Zoho Bigin, as you scale, you will need to transition to the larger platform.
Of course, you can pay for adding any of the four hubs to your free account and run with that.
So, do we love Hubspot's free CRM? Yes, we do!
It's an easy-to-use CRM that offers a great many features for being free, and the only time you'll possibly think twice is when you've grown into a larger company down the road and need to switch to a more scalable solution that's still not too heavy on the pocket.
Pricing– The free CRM is free forever. You can pay and use the Marketing Hub, Sales Hub, CMS Hub, and/or Service Hub via plans starting at $50 per month for a base version and going up to $3200 per month for an enterprise version (and if you buy all four together, you get a bundle discount).
4. Pipedrive
Pipedrive is one of those success stories that makes you feel positively inspired by the founders. As the name suggests, CRM focuses on pipeline management and optimization.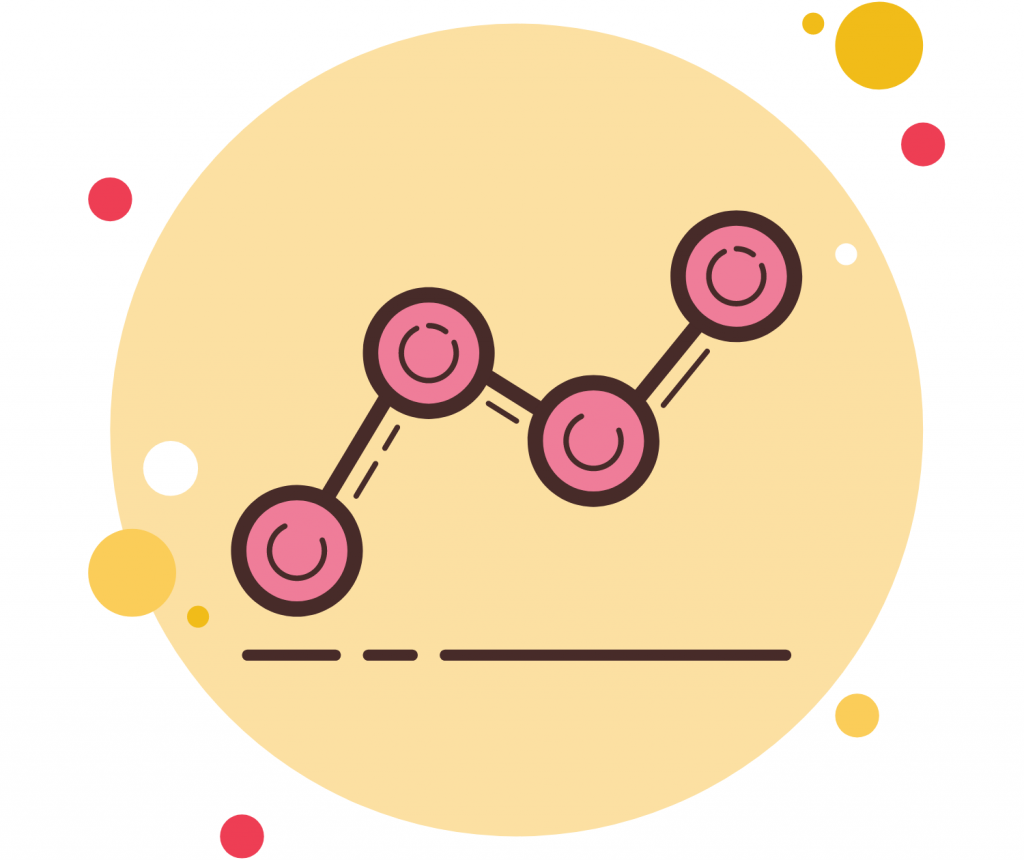 The company's philosophy is built around the famous sales mantra that you can't control outcomes but can control your sales activity. Pipedrive steps in to help you streamline all your activities through the pipeline.
.
The user interface, easy-to-use tools, and integrations make Pipedrive a popular option for growing businesses. It offers all basic integrations – Google, Office 365, and other apps such as Google Maps, MailChimp, etc.
It does have certain feature limitations based on pricing, which sets it at a higher bracket than other options in the market (more on pricing below).
We wish it had more features and integrations available in the base plan. Still, it offers comprehensive solutions for collaboration, pipeline & deal management, and communication that get your team rolling until growing business growth requires you to switch to higher pricing plans.
Pricing– $12.50 per user per month for the 'essential' plan, $24.90 per user per month for the 'advanced' plan, $49.90 per user per month for the 'professional' plan, and $99 for the 'enterprise' plan, all when billed annually.
5. Close CRM
We include this one on the list because it offers something we believe in – enterprise-level software at non-enterprise prices.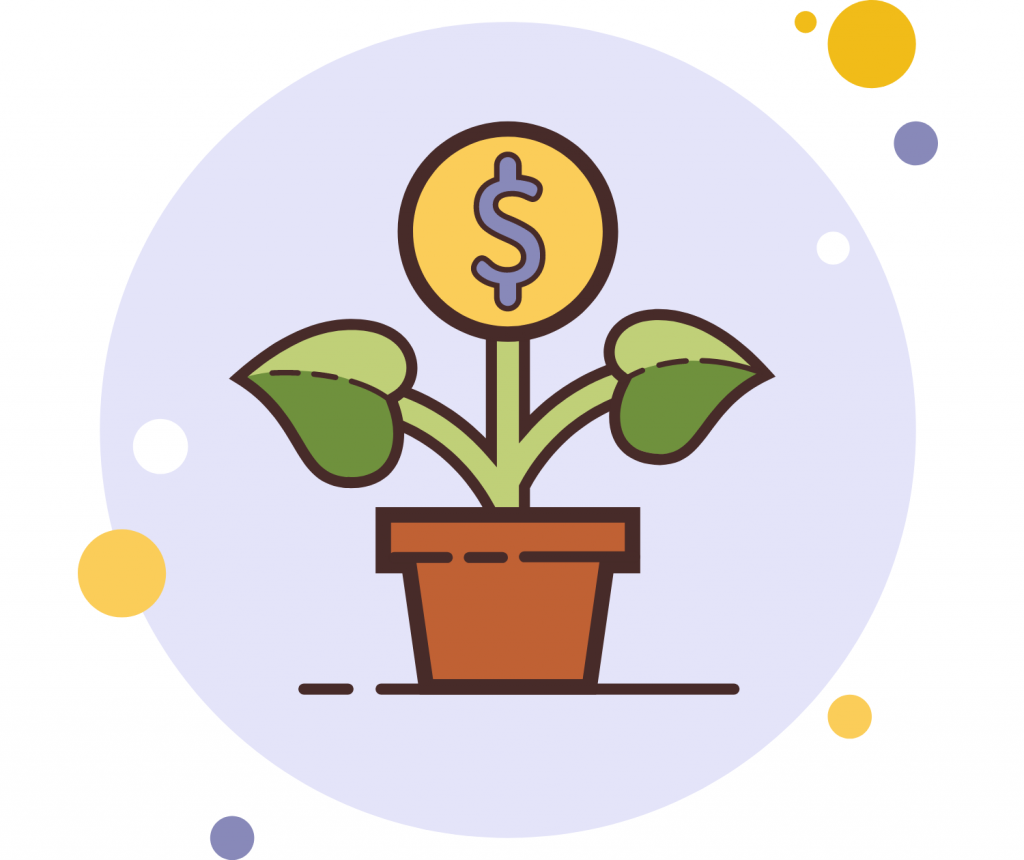 As its name suggests, Close focuses on salespersons and maximizing revenue. Their tagline reads, "Turn more leads into revenue." Simple, right? The platform is designed to help salespeople succeed, and we like that directness.
.
The feature board includes communication (including email automation), deal management, and data & insights. While the features themselves look like basic necessities from a CRM, the integrations are truly vast – everything right from Google to Zapier, DocuSign, Airtable, and more.
Close's focus on activity-driven features (calling, emailing, leaderboards, reporting, pipeline view) tells us they're sticking to what they do best and what's true to their brand and vision. We love that, and if that's exactly what you're looking for from a sales CRM – don't forget your requirements! – then this is an excellent option for you.
The limitation, like the others, comes in when you need more from your CRM as you grow, as is often the case.
Pricing– $25 per month for the 'starter' plan, $65 per month for the 'basic' plan, $95 per month for the 'professional' plan, and $145 per month for the 'business' plan. Each plan comes with its own limitations in terms of features and users, so compare carefully to choose the right one for you.
---
How to Move Ahead with the Process?
You'll notice we've left some more prominent players off this list – Salesforce, Freshsales, and the like. That isn't because they aren't viable candidates (they're industry giants for a reason), but because we ultimately felt that there were more boutique solutions available for growing businesses that needed to make it to our list of five.
Of course, we could write a list of the ten best sales CRMs, but where's the fun if you include all the possible names? Call us scrupulous, but this is the definitive guide, not the comprehensive guide.
Before we sign off, we'd like to give you further advice regarding choosing a CRM. Once you've chosen the right CRM for you and are ready to move ahead, your biggest hurdle will be getting your team to adapt. People usually hate change and new processes, so change management tactics play a significant role in choosing a CRM.
We've written a blog post on how to get CRM adoption right – a growing business guide that helps maximize CRM usage. You may be surprised to hear that the process starts when you're choosing your CRM.
Simple Steps to Onboard your Team
One great way to get people on board with your decision is to involve them in the decision itself. Wondering why? Imagine you stretch your budget to get a great CRM, but then people refuse to use it and those who do, use the bare minimum. You'll never see a return on your investment!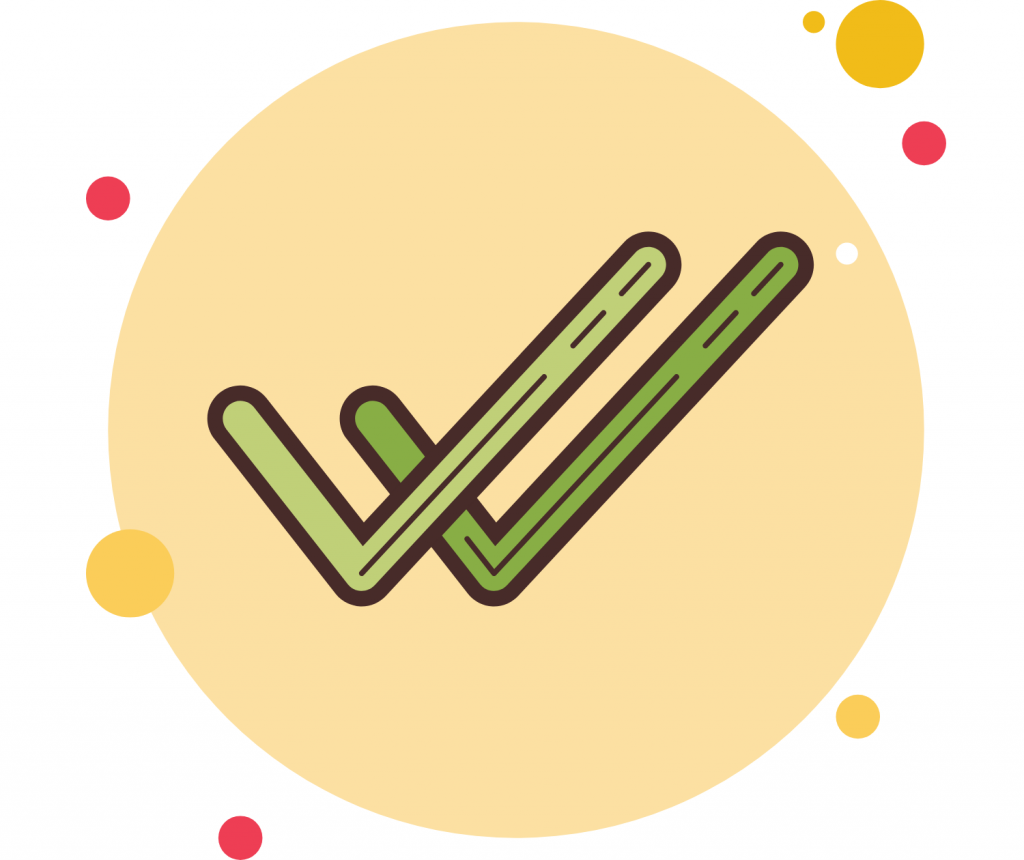 So, as step 1, create a small survey that will help you gather the input of everyone across your sales team: ask them what they need, what their current pain points are, what will make them excited to use software, etc.
.
If you've shortlisted some options, include those in your survey and get some feedback. Use their answers to define your must-have requirements list. And then take it from there!
By choosing a CRM, you should already have the support of your sales team and relevant stakeholders.
Conclusion
Choosing the best sales CRM for your growing business might be a time-consuming process you're dreading, but do it right the first time, and you'll enjoy the benefits for years to come! Ideally, you want a sales CRM that will support you from day one and through your growth path.
Start 15-day Free Trial