The sales cycle is an important term for your sales process. A lot depends on it and knowing what affects the sales cycle can help you change the outcomes. The sales cycle, though a simple concept to understand, may be different for different industries, businesses, products, customers, or processes.
What takes you closer to a conversion? How long will it take to convince a prospect to make a purchase? Is your sales funnel optimized? All these questions and more can be answered if you have an understanding of your sales cycle.
Sales cycle management is an important activity in this regard. Knowing how to make your prospects arrive at a decision sooner could do wonders for your conversion rates and revenue.
This article aims at helping you understand the sales cycle better and share actionable tips on better management.
---
What Is a Sales Cycle?
A sales cycle is the process involving the different steps from identifying a qualified lead to making a sale. It is the sequence of actions that the salesperson has to take to nurture a prospect, follow up with them and finally, close the deal. It defines the journey of a prospect with the business as well.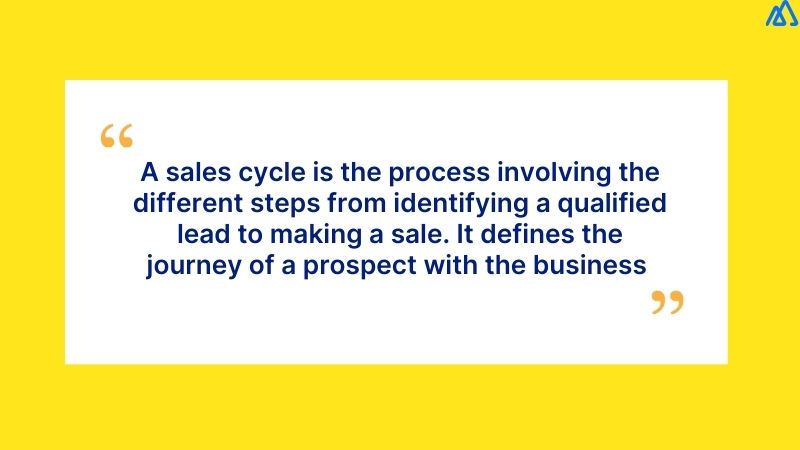 This journey or the steps that the sales team takes will depend on the product they're selling, the target market, the customer's urgency, the customer's purchasing behaviour and a lot more. But the general framework of a sales cycle is more or less the same for every organization.
This is because there are some common trends in sales, irrespective of industry or product type. For instance, research shows that 63% of prospects won't buy for at least 3 months after making an inquiry about a product. This suggests the minimum duration of a sales cycle is 3 months for most businesses.
The sales cycle does not have to be carved in stone though, you can always optimize and improve it based on continuous monitoring and audits. Effective sales cycle management can increase productivity, shorten the sales cycle and positively impact your revenue from sales.
Looking for a CRM to supercharge your sales engine and streamline sales efforts? Try Kylas, an easy-to-use CRM, uniquely designed for growing businesses. Schedule a demo today!
---
Why Is the Sales Cycle Important?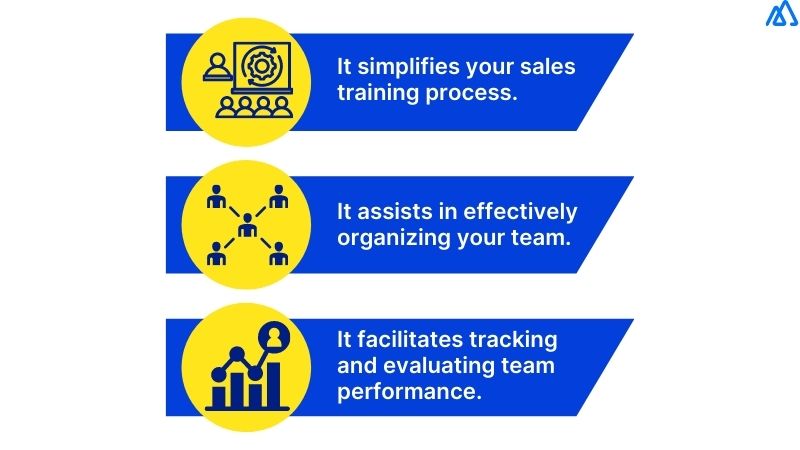 The sales cycle is important to your business because it determines how fast you can convert your leads into prospects and prospects into customers. Having a well-defined sales cycle gives your sales team a structure to follow.
They are aware of the different stages they will come across in their interaction with a prospect and the actions to take at each stage. It gives them a better idea of what kind of messages to convey at each stage to push the prospect further down the sales funnel.
Knowing your sales cycle also gives you insights into the sales process your organization has built. Mapping and comparing it with the industry average will help you improve the process to gain a competitive advantage.
A well-defined sales process is critical to your business and its bottom line. According to research published by the Harvard Business Review, companies that have a clearly defined sales process can generate 18% more revenue growth than companies that don't.
---
Sales Cycle Stages
As the general framework of the sales cycle is the same for all businesses, it can be divided into 7 stages. These 7 stages are usually the same for all but what activities you add under each of these stages will depend on your business's unique situation.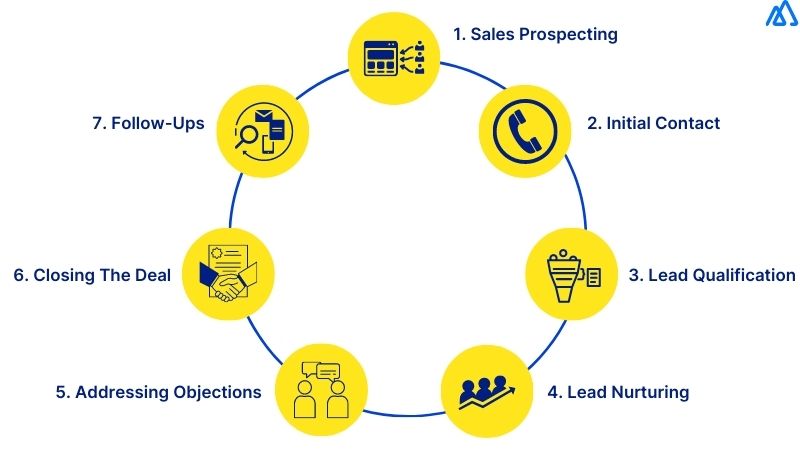 Here are the 7 stages of a sales cycle.
1. Sales prospecting
2. Contact
3. Lead qualification
4. Lead nurturing
5. Negotiations and objection handling
6. Closing the deal
7. After-sales follow-up
Let us get to know each of these stages a little better.
1. Sales Prospecting
The first step in every sales process is identifying potential customers. In sales prospecting, your sales team needs to find prospects that are already a correct fit for your product or service. Find out which leads could be interested in the product, based on their lifestyle, spending power, profession, past purchases, etc.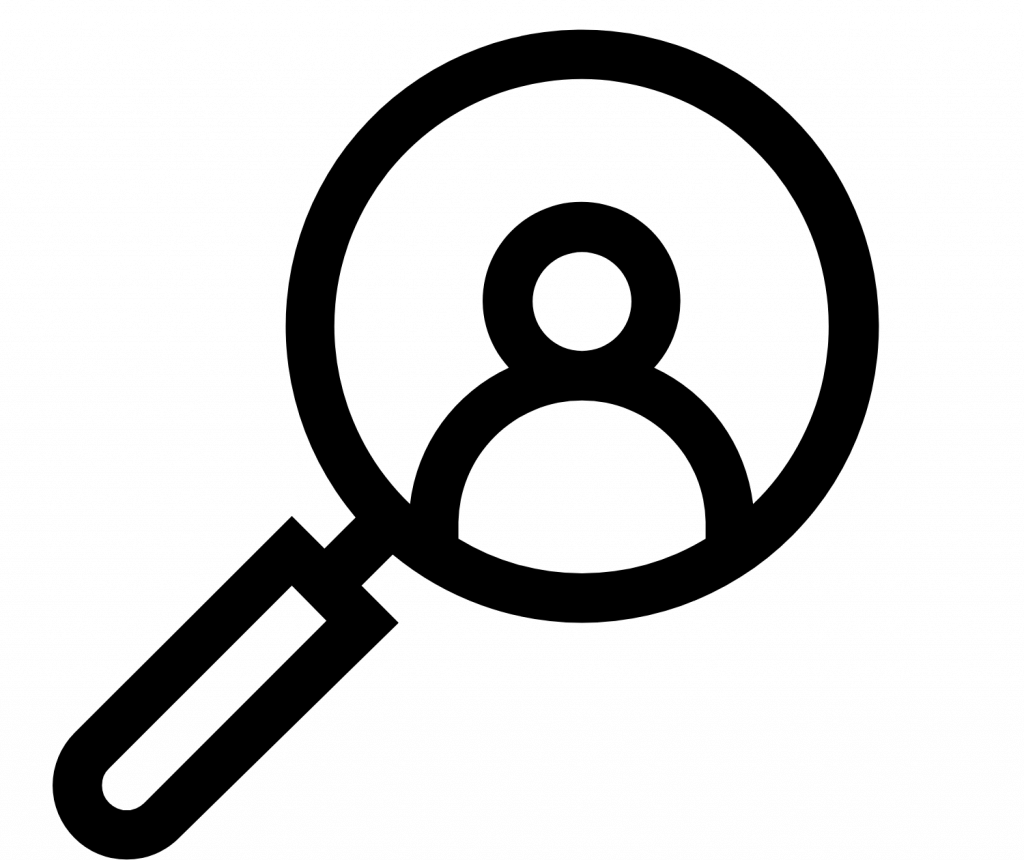 So, for correct prospecting, the easiest solution is to create a target customer persona. This is usually based on the information you have on past and existing customers. Any of your new leads who fit into this ideal customer profile may be considered a prospect.
.
You can also carry out sales prospecting by having an initial interaction with the lead, through cold calls, emails, social media, etc. Leads that show interest can be taken to the next stage.
Sales prospecting is a very important first step because your entire sales process after this will depend on how accurate your prospecting is. If you have been able to identify the right prospects, you could close the deal in much less time, shortening your sales cycle.
According to statistics, 100% of top performers in sales prospecting achieve high-quality outcomes, compared to only 55% of the rest.
2. Contact
Once prospecting is sorted, your pipeline is filled and your sales team has to start working on communication. Making contact with high-value prospects is the next step. Now, the method of making first contact differs for outbound and inbound sales.
If you are practising inbound sales, you have to give your prospects an opportunity to initiate contact with your business. You can create valuable content for your prospects to engage with and learn about your business and let them opt-in for communication. For example, publishing informative content on your blog and asking prospects to subscribe to your blog or download your newsletter.
For outbound sales, your sales reps need to make the first contact. This can be done through cold calls, cold emails, social media, direct mail, in-person events and such.
This first contact is not necessarily a full-fledged sales pitch. It is only meant to make your prospects aware of your product or service and get their pulse. It takes about 18 calls on average to reach a prospect. Also, only about 23.9% of sales emails are opened by prospects. So, your sales reps have to be patient.
3. Lead Qualification
After the initial contact, it is safe to qualify your leads. Lead qualification is the stage where you identify which prospects are a perfect fit for your ideal customer profile and have shown interest in or a need for the product or service.
The qualified leads are the ones pursuing. So, you will need to start doing more research on them. If yours is a B2B company, find out more about their business on LinkedIn, Crunchbase or the company's website.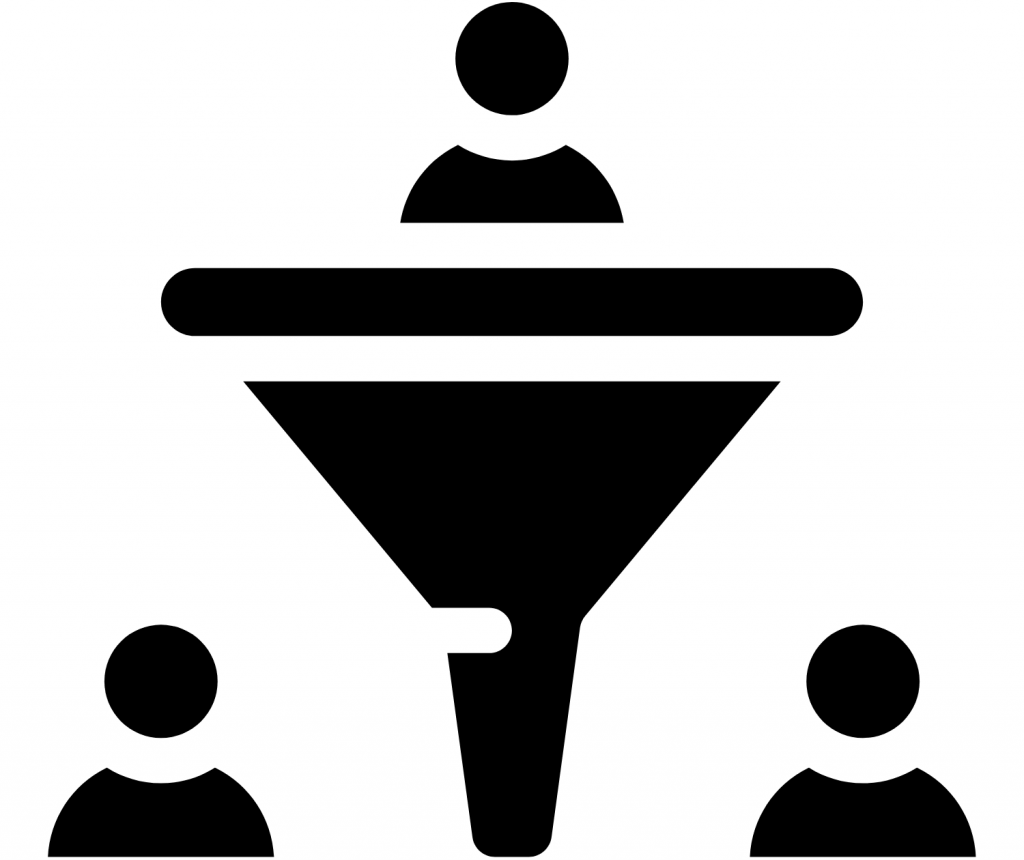 You could also arrange a discovery call to know more about the lead. Information like what their current needs are, what their pain points are or what is their budget can help you present your product better.
.
There are different frameworks to follow for lead qualification. The BANT framework for instance requires you to learn about the prospect's budget, authority, need and time. Another commonly used framework is ANUM, which focuses on authority, need, urgency and money. So the basic idea behind these frameworks is the same.
4. Lead Nurturing
Lead nurturing usually takes the longest time in the sales cycle. Nurturing a lead or prospect is the process of gradually moving down the sales funnel. During lead nurturing, you need to show your prospect how your product or service is an ideal solution for their pain points. You need to highlight your unique value proposition.
This can be done over call, video conferencing or in-person meetings too. You could arrange for a demo or a presentation to show what you have to offer. The idea here is to convince the prospect that their problem requires the solution that you are offering.
In lead nurturing, the best strategy is to focus on solving rather than selling. Instead of showing how the product or service works in general, you need to focus on how it could work for them. Do not push them to buy but try and influence their decision, taking them closer to a sale.
5. Negotiations and Objection Handling
As the prospect gets closer to a purchase, it may be necessary to negotiate the offer you have made. After a demo or a presentation, prospects may have some questions about or objections to the product. Some prospects may be willing to buy the product but their budget and your pricing don't align.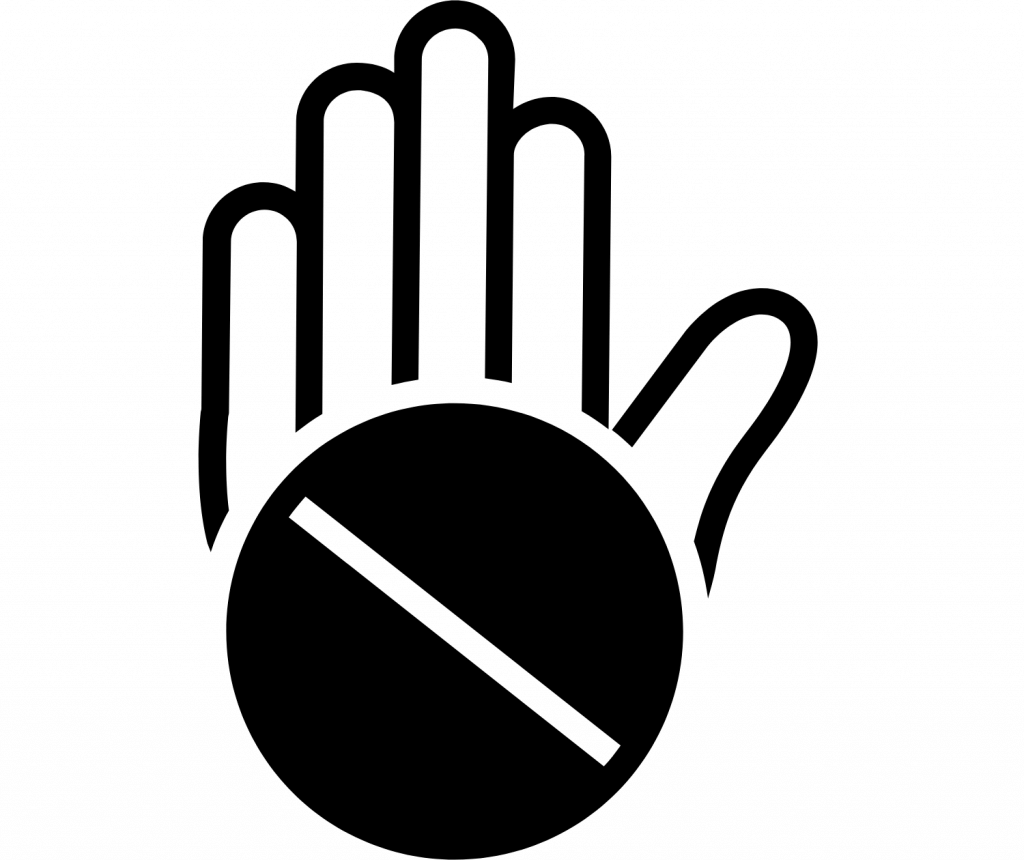 Your sales team must be prepared for handling such situations. Their job is to convince the prospect that your product is the best solution for their problems. Also, if necessary, the pricing may be reconsidered to match the prospect's expectations.
.
For instance, if the deal size is quite big or the Customer Lifetime Value is found to be significant, compromises on upfront price can be made.
Offer your prospects all the answers they need to make a purchase decision in your favour.
6. Closing the Deal
When the objections are settled and negotiations completed, the deal has to be closed. If there is paperwork involved in closing the deal, your sales rep would have to set up an appointment with the prospect to get things done.
The prospect signs the contract or makes the payment, and a sale is made. Your sales team has successfully converted a prospect into a revenue-generating customer.
If there is anything else that you have promised your customer, say a free installation or a full demo for employees, a date needs to be fixed for this service. Share customer service numbers and names, so the customer can contact in case of any queries or complaints.
7. After-sales Follow-up
The sales cycle does not end at the closing of the deal. Following up with the customer after a sale is an equally important part of the process. Gathering feedback to see how they rate your product and service is important to evaluate performance.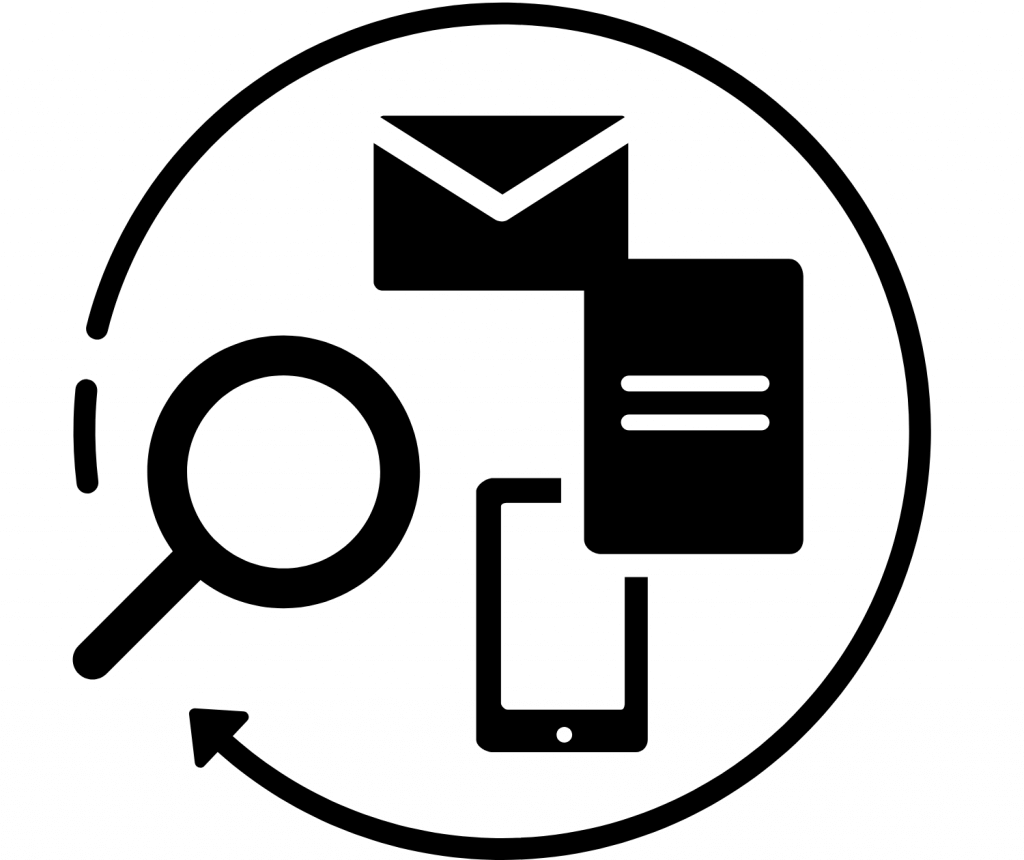 Follow up is also crucial for getting referrals from customers and getting customers coming back to you.
.
Follow-up can be done over a call or an email, asking the customer if they are satisfied with the product. You can also ask them to leave a review on your website.
This step helps in building a relationship and gaining customer loyalty.
---
Best Practices for Sales Cycle Management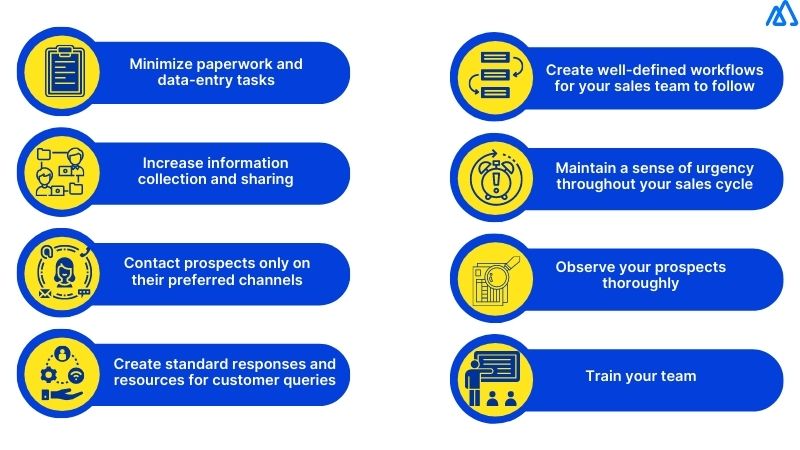 Sales cycle management refers to monitoring what activities are undertaken in each stage of your sales cycle and assessing how these activities contribute to sales and revenue.
Some best practices are listed below:
Minimize paperwork and data-entry tasks. Wherever possible go for automation and digitization.
2. Increase information collection and sharing. Data plays a crucial role in determining customer preferences and optimizing the sales cycle accordingly.
3. Contact prospects only on their preferred channels. This ensures that you get responses faster.
4. Wherever possible, create standard responses and resources for customer queries. This saves time on looking for information every time a customer comes up with a question.
5. Create well-defined workflows for your sales team to follow. This reduces confusion and gives them direction.
6. Maintain a sense of urgency throughout your sales cycle. Prospects will only act faster if you show them that they are missing out on something great.
7. Observe your prospects thoroughly, be it through social listening or other methods. This helps address their objections sooner with the answers they are looking for.
8. Train your team. Regular training and knowledge sharing are essential to help your sales team perform better and close more deals in less time.
---
Sales Cycle Length, Types and Why It Is Important
Sales cycle length is calculated as the total number of days required to close all deals divided by the total number of deals. This gives you an average duration of your sales process for a single deal. There is no right or wrong value for this.
Like we said in the beginning, there are many factors that your sales cycle length depends on. But the shorter it is, the better.
Sales Cycle Types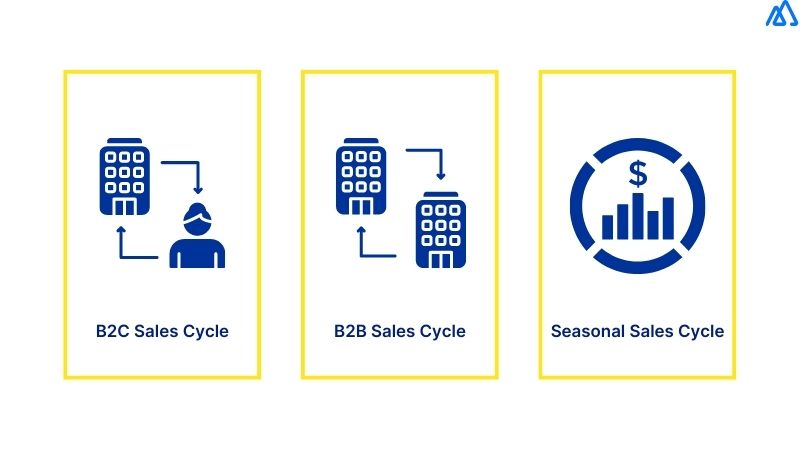 Different sales cycle types may include –
B2C sales cycle
B2B sales cycle
Seasonal sales cycle
The B2C sales cycle usually involves a single buyer and the purchase decision is usually much faster. This makes the B2C sales cycle shorter as well.
This is because B2B products cater to organizations where there could be more than one decision-maker. Also, the products and services in B2B sales are usually more expensive and a purchase decision is only taken after some deliberation on the prospect's part.
The seasonal sales cycle is not your regular sales cycle. It may be valid only for a small part of the year when your products are more in demand. The seasonal sales cycle may even be shorter because there is a rush of customers looking for your product. However, this trend may not continue after the season is over.
Why is Sales Cycle Length Important?
The average sales cycle length makes your sales process more predictable. If you know the number of prospects in your pipeline, the average sales cycle length can tell you how much time it would take to achieve a revenue target.
Finding ways to reduce the average sales cycle length can also help accelerate your business's revenue growth.
---
How To Optimize Your Current Sales Cycle?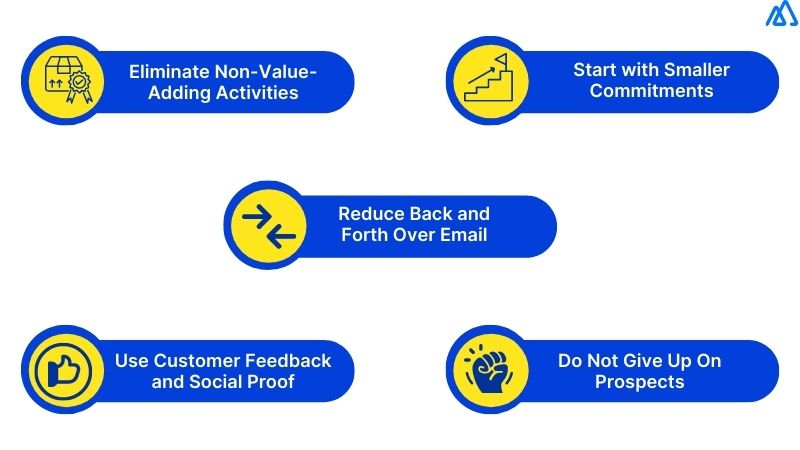 1. Eliminating Non-value-adding Activities
To optimize your sales cycle, you need to keep your activities highly targeted and make sure that they add some value to the process. For instance, 47% of sales reps waste time on data entry which hardly contributes to sales and revenue. Tasks like these need to be automated with the help of efficient sales CRM software, freeing up more of your sales team's time for actual selling.
2. Start with Smaller Commitments
Prospects may be hesitant to invest a huge sum in a product or service they have just come to know about. To get a conversion and make your way up from there, try getting smaller commitments for them first.
For instance, instead of a year-long subscription to your software tool, give them a 6-month package to start with. A smaller commitment gives them the chance to test the waters and they would be more willing to close the deal.
3. Reduce Back and Forth Over Email
Some sales processes rely too heavily on emails. To schedule a meeting, a call, a demo – you may tend to send an email and wait for a reply every time. No one enjoys that much back and forth.
Use a meeting scheduling tool instead that integrates with your CRM software. So you can schedule meetings directly on the calendar and ask for prospects' approval on the calendar itself, avoiding emails altogether. This minimizes the friction in your lead nurturing stage.
4. Use Customer Feedback and Social Proof
What gives prospects the confidence to make a purchase? Other satisfied customers. Showing your prospects that others with similar pain points and needs have benefited from your product can influence their decision too.
Sales reps should share case studies and other resources as social proof with prospects. Share customer reviews on your website. Social proof and positive customer reviews can make a huge impact on the sales cycle length.
5. Do Not Give Up On Prospects
This is probably the most important advice we could share with you. Following up on your prospects is extremely important if you want to get more conversions faster.
Often sales reps tend to give up after a few calls if the prospect does not show interest. But research shows that 50% of leads are not called a second time, though 95% of sales are made only after the 6th call. So, if your sales team persists, they could achieve real results.
Shortening the sales cycle is the desired outcome, but not at the cost of valuable leads. Even if it takes a little longer, stick to prospects that show promise. Optimization does not necessarily mean minimization.
---
Conclusion
Understanding your sales cycle is the first step toward improving the sales process. Continuous monitoring of the sales cycle and some brainstorming with your team could bring incredible results. An optimized sales cycle gives structure and definition to your sales process, helping you achieve your sales goals much sooner.
If you are looking for a CRM to optimize your sales cycle and improve sales, then Kylas is your best bet. Kylas is an enterprise-grade CRM designed uniquely for growing businesses.
It is easy to use and offers UNLIMITED USERS and FEATURES. If that's something you are looking for then, why wait!? Schedule a Demo Today!
Start 15-day Free Trial