World Bank estimates that they represent about 90% of all businesses and generate more than 50% of employment.
In fact, formal SMBs alone contribute up to 40% of national income (GDP) in emerging economies. Moreover, the number rises even higher when informal businesses are included in the list.
The pandemic pushed this sector to its limits. Global shutdowns followed by the social distancing norms resulted in significant business loss. Supply chain issues further impacted their bottom line. Growing businesses' smaller customer base and tighter cashflows made them highly vulnerable.
As the world adjusts to the 'new normal and things return to the way they were before 2020, this sector is still reeling from the pandemic's after-effects.
Our article seeks to highlight the pain points of the business sector and explain how a right-fit CRM can address many of these challenges. If you are aware of these pain points and are already in the market for a sales CRM, schedule a demo now to understand how Kylas can help. If not, please read on.
Are you looking for a CRM to cater to your unique business needs? Then, try Kylas, an enterprise-grade Sales CRM uniquely engineered for growing businesses.
---
Pain Points of Small Businesses
Today, a small enterprise must compete with not just other small enterprises but also with medium- and large-scale enterprises, especially as customer behavior has shifted so drastically after the pandemic. The sector's slow recovery has also not made things easier.
Meta's latest report on the global state of growing businesses highlights the most significant concerns for the sector. Lack of product/service demand and cash flow is the biggest challenges business leaders expect to face soon.
The other challenges are government-mandated lockdowns, outstanding loans, and a lack of workforce. As a result, many business owners are not confident in their ability to operate in the next 12 months.
However, not all's lost. The same report also found that approximately 54% of growing businesses reported higher or steady sales compared to the previous year. An increase of 6%.
Another positive is the increased use of digital technology. Around 81% of responders had used digital tools 30 days before taking the survey. Client communications, advertising, and selling goods and services were the primary objectives behind the use of digital products.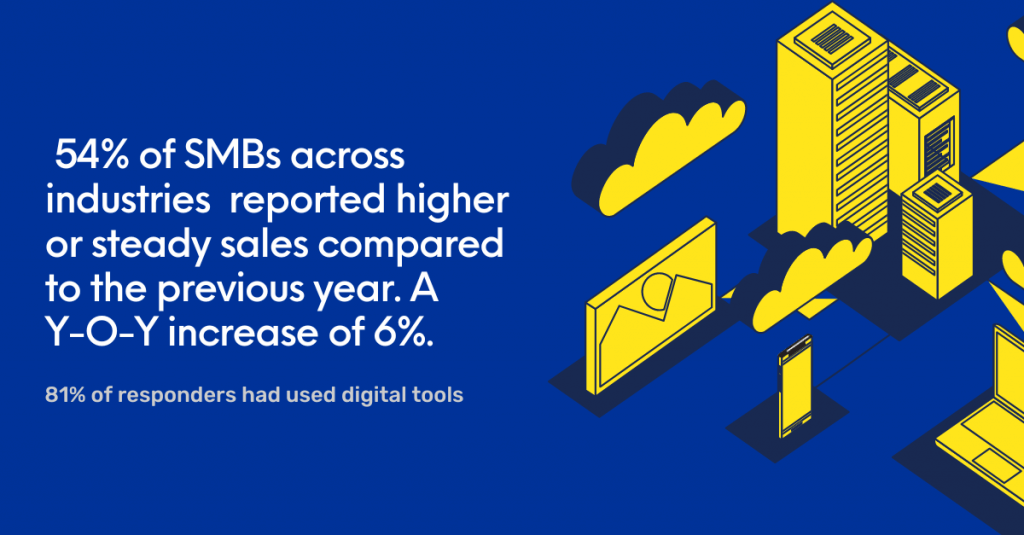 ---
How does a CRM tool solve these challenges?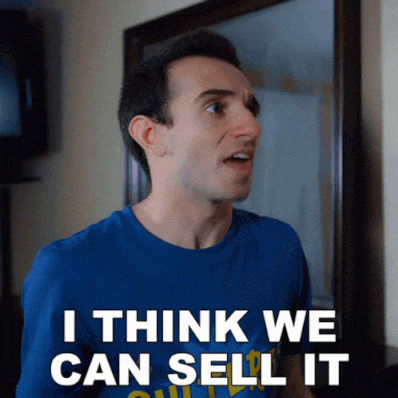 Customer relationship management is central to business success. Your customers are not just buying your products or services but also the experience of making the purchase.
Therefore, the goal of your business must be to create lasting experiences by adding value to a customer's life. Deloitte explains how creating an 'experience business' can enable long-term business growth, durability, and relevance.
Using a CRM system can help your business fundamentally change how it engages and interacts with its customers. It also allows you to close more deals quickly, manage customer relationships, automate redundant tasks, forecast revenue accurately, and do a lot more. Here's how it can help you accomplish this.
1. Close More Deals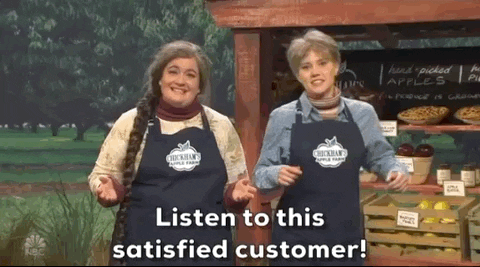 Generating sales is the number one priority for businesses across industries. And every sales team can use an edge to boost its numbers. What do you prefer? Your lucky socks, your favorite cup of coffee, or a Sales CRM?
.
Not sure about the first two, but a CRM can streamline your lead and deal management processes to help you improve sales. It should be able to capture and automatically assign leads to your sales team. You should be able to create a single pipeline or multiple pipelines as per your needs. It should also help you qualify and segment these leads to enable prioritization.
Once qualified, you should be able to move a lead to the deal stage. Again, create a single or multiple pipelines, assign products to the pipelines, and edit/update product details if needed. In addition, the CRM should be able to timely warn you of leads/deals that need attention, give you a comprehensive view of their performance, and help you set and manage team targets.
2. Manage Customer Relationships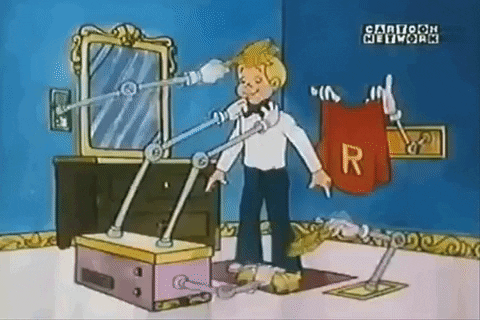 Happy customers are loyal and can become ambassadors for a brand they love. And small businesses that can't spend a fortune on branding exercises must strive toward creating a loyal customer base. The easiest way to do this is by improving customers' relationships with your brand.
The role of CRM in relationship management is well documented. Some reports found that a CRM can improve retention by up to 27%. It does that by helping companies:
Customize and contextualize their customer communication
Leverage customer data to personalize their offerings
Understand and implement customer feedback
Send timely reminders and updates
Quickly respond to customer queries
Read this blog to know what else a CRM can do for your customers.
3. Automate Redundant Tasks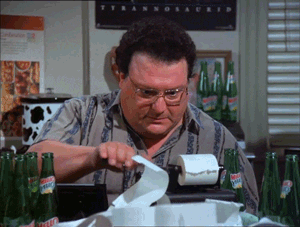 Staff crunch is a constant struggle for a growing business, and when the workload keeps increasing, things usually start falling through the cracks. Unfortunately, a small business can't afford to slip up.
An efficient CRM helps you keep track of every little detail to ensure nothing is missed. And it can also help you automate workflows to reduce workloads.
You can create workflows that trigger when preset conditions are met. For example, you can assign leads/deals based on multiple conditions.
You can assign them in a round-robin manner among your sales team or based on conditions such as lead/deal source, location, deal size, priority, etc., or you can assign the most significant ticket size to your leading closer to guarantee closure. You can easily set and reset conditions, and the software simplifies your workflows.
Similarly, you can set emails, updates, and messages to be sent out based on preset conditions, automatically capture leads through third-party integrations (more on this below), and send invoices and payment reminders directly through the application.
4. Forecast Revenue Accurately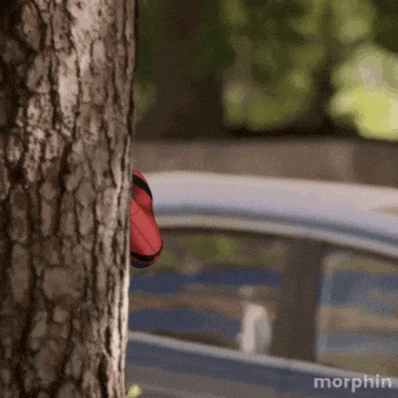 Revenue is the most significant factor that impacts business viability, and growing businesses know this well. Many businesses that are left guessing their monthly/quarterly/annual revenue get a rude shock when they see the actual numbers.
How to avoid this? By gaining a complete view into your pipelines and accurately forecasting your revenue. A CRM allows a firm to accomplish this by calculating revenue well in advance based on the deal size and the historical conversion rates.
5. Optimize Processes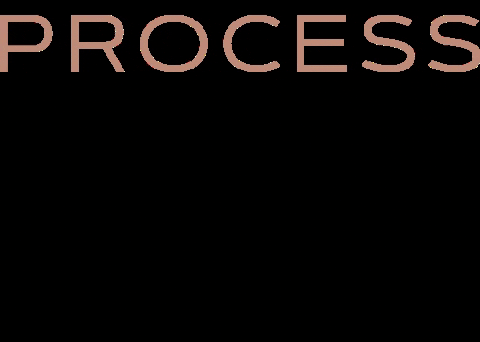 We all have set processes that we think work for us. But do they actually work? Only verifiable data can prove that.
A CRM helps you gain in-depth insights into your processes, team performance, sales cycles, pipelines, tasks, calls, events, and much more.
These comprehensive insights can help you track and tweak your business processes and make data-backed decisions. The insights also help businesses improve their client communications and relationships.
6. Integrate 3rd Party Applications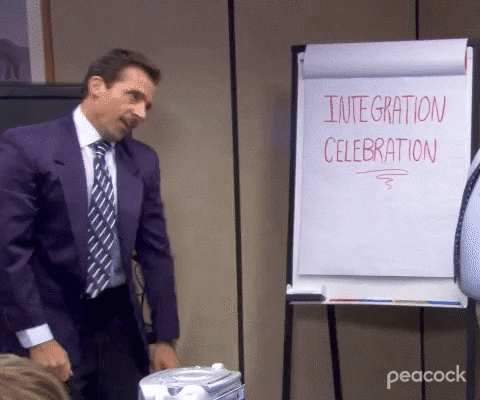 Business is never a one-person show, and there's always a team behind a successful business. Similarly, a CRM needs to be able to integrate with multiple 3rd party applications to help your business succeed.
A CRM should first and foremost be able to connect to all the existing applications that your business might be using. It should further connect with lead generation platforms, payment and invoicing platforms, and communication platforms such as phone calls, SMS, Email, and WhatsApp.
These are the bare minimum integrations needed for a business to manage its daily operations.
7. Streamline Communications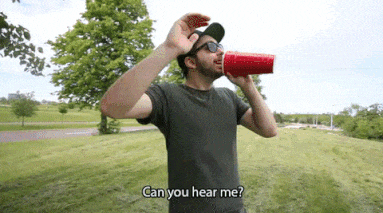 Have you ever lost business because of poor or delayed communication? You are not alone.
A recent report found that around 46% of businesses have lost business because of poor communication and about 95% of customers feel that businesses they deal with should improve their communication game. On the other hand, 26% of businesses rate their communication and efficiency as excellent.
Now it's evident that these percentages don't add up but why this discrepancy? Most businesses don't track the communication that goes out through their channels. The ones that manually track these channels don't expect to gain much insight.
A CRM helps you personalize certain communications such as offers, project updates, sales pitches, etc. It also allows for templatization to help you standardize certain communications such as triggered messages, payment reminders, invoices, etc.
CRM also stores customer data and past communication – such as phone call recordings, SMSs, emails, notes, and tasks – on a centralized platform that your team can use as a reference to handle all future communication. It automatically provides context if you choose to reassign a lead/deal.
8. Ensure Security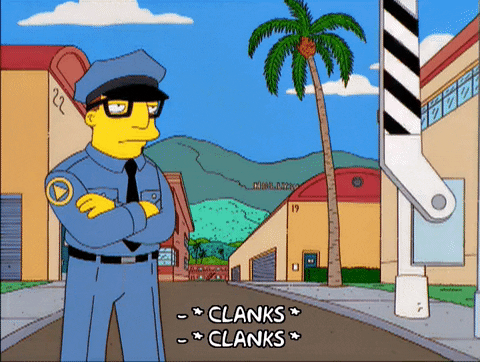 Privacy and data security are of utmost importance for most users in this digital era. On the one hand, global giants like Apple and Meta are fighting for access to customer data and, on the other hand, are the regular onslaught of cyber hacks and data leaks. As a result, both customers and businesses struggle to protect their data.
In all of this, small businesses are again the most vulnerable. Lead/deal leakage is a constant problem. Without any security measures, it's difficult to keep track of your data. Know if anything was leaked and, if revealed, who was the culprit.
The need for a CRM becomes evident when talking about security. A robust CRM comes with its own data security and privacy policies. Further, its multi-fold security practices can effectively safeguard your data. On the product level, you should be able to create custom profiles with specific roles. In addition, you can create data-sharing rules to create an information hierarchy to protect your data.
As you can see, a sales CRM, such as Kylas, can quickly solve most of the challenges that business leaders foresaw in the recent Meta survey. Click here to know more about how Kylas can help your business.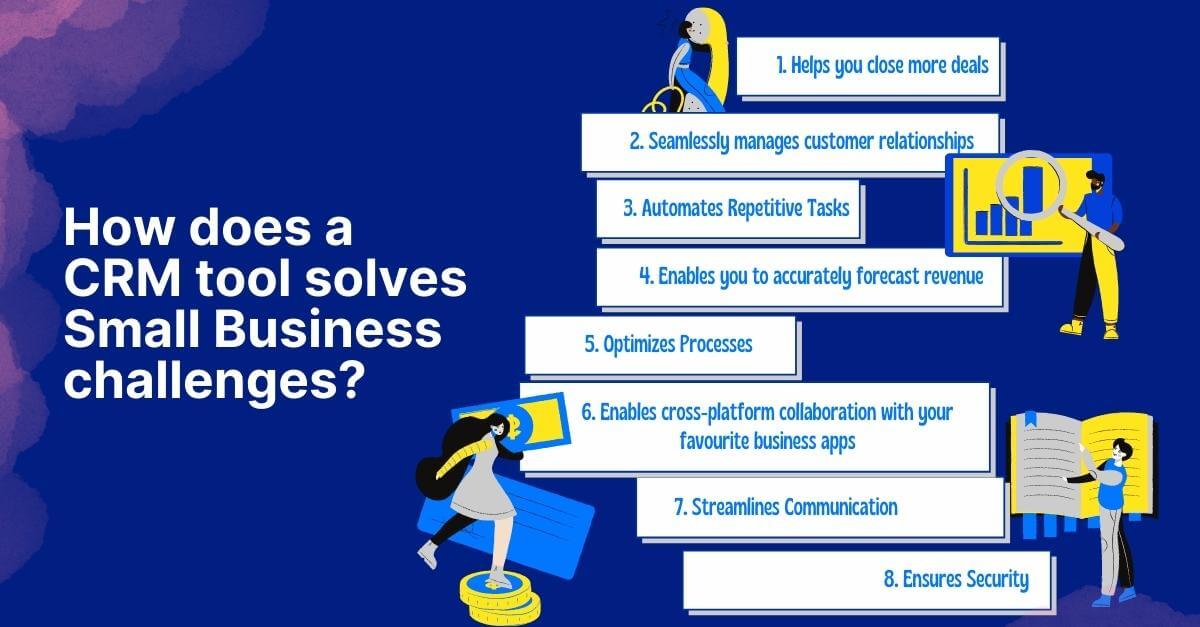 ---
How to Choose the Right CRM for You?
Are you a company that's considering several customer relationship management software? Here's what you must know before making your choice.
1. Cost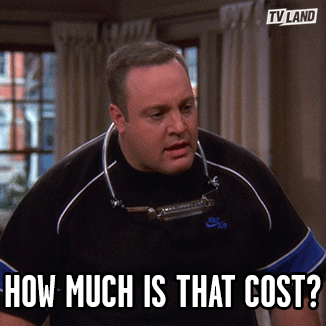 Growing businesses want the best deal that doesn't empty their pockets. Many CRMs take advantage of the situation and entice businesses with low upfront costs. Once businesses are hooked, they unsheathe their daggers – hidden fees.
Most businesses charge per license, which seems simple enough. But then what about training and onboarding? They charge exorbitantly for these as they most likely have outsourced these two activities to channel partners. So, companies must pay every time a new user/team is to be trained or onboarded. To avoid this, ask about the hidden costs before buying a CRM.
2. Customization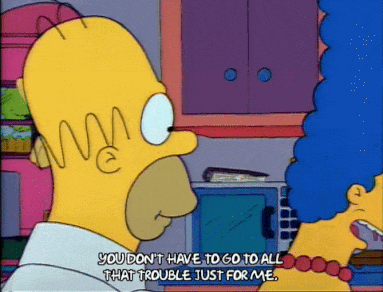 Every business is different, and so are its needs. It is especially true for growing businesses that must be robust enough to meet changing market trends. Your needs might change as you scale and/or pivot.
An off-the-shelf CRM won't cut it for you. Growing businesses need CRMs that are open to customization. You need teams that can match your agility and quickly customize the CRM as per your specifications.
3. Support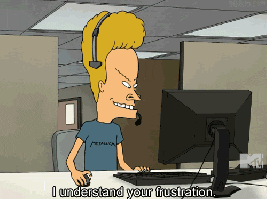 Issues are bound to crop up when using any software, and a CRM is no different. And when problems do crop up, businesses can either refer to the academy or resources section of the CRM's website or contact the support teams.
Most minor issues can be solved by reading the resources section; ensure the CRM provider has that on their website. For all the other problems, there's the support team.
Support teams should be helpful and responsive. They should ideally respond to your escalations within the hour. Often, CRMs value enterprise clients over small businesses, and hold them hostage by taking time to even respond to their requests, let alone offer a resolution. Look for a CRM that caters to small businesses and understands how critical query resolution can be for your business.
4. User Experience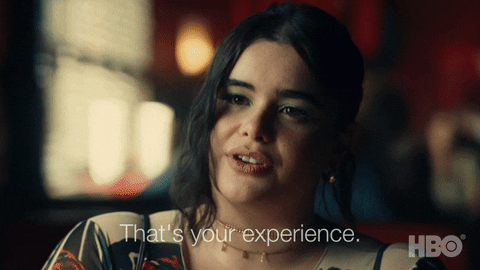 Today, customers don't prefer clunky software that runs only on desktops and requires a specific browser to work. CRMs must work across platforms and devices. Along with a desktop application, a CRM must have web and mobile apps. It should work on Windows, Mac, Android, and iOS. It should be equally efficient and user-friendly on Desktop and mobile browsers.
The user experience should be consistent, and any update should be reflected instantly and seamlessly on all other devices.
5. Updates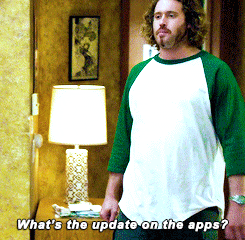 Iterating and updating are essential. In life and in software development. As every other device platform is updated with new features and security measures, so must a CRM be updated to meet these changes and come up with new features of its own.
Also, once a feature is rolled out, users must be made aware of it. That too, simply, quickly, and free of any additional cost.
6. Cloud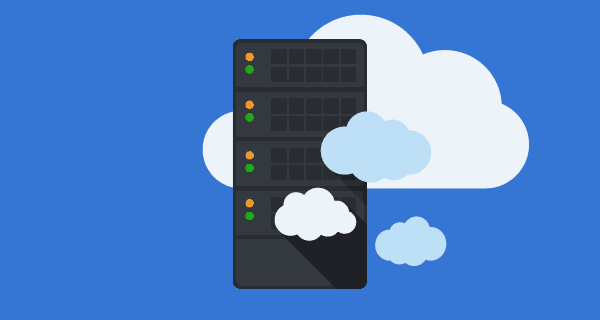 Cloud computing helps rid your business of complicated and expensive infrastructure, allowing you to store your essential information in the cloud. Uploading your data to the cloud protects it from accidental deletion and device corruption.
It also allows you to update information across all your devices at once, enabling communication and collaboration. Today, most software comes in-built with cloud connectivity, but check with the sales team once just to be sure.
---
Selecting a CRM that meets your needs
This goes without saying. Selecting a CRM that does not meet all your needs is not advisable. Out of the several hundred CRMs in the market, only a few exclusively cater to the small and medium industries.
A smaller subset gives you access to all the features – such as the ones I mentioned above – that are essential for small businesses to streamline their workstream. The list gets even shorter when you try to find a budget-friendly option. Confused? Let us help you out. Here's a comparison of Kylas, the honest CRM, with some of the other CRMs that exclusively cater to small and medium enterprises.
---
Is CRM Worth It for Small Businesses?
A CRM allows businesses to build productive relationships with their customers and acts as a single source of truth for their customer interactions across multiple touchpoints. As a result, it simplifies customer communications, improves sales efforts, optimizes business processes, and drives business strategy.
But why is CRM essential for sales? It becomes evident when you dive deeper into the Meta report on the status of growing businesses. While globally, there is an increase in the number of growing businesses reporting higher or steady sales, simultaneously, there's a significant drop in sales in the South Asia region. This data is consistent with the region's reduced usage of digital tools as the physical stores and markets opened after the pandemic.
Using digital tools, such as a CRM, gives small businesses the edge they need when competing for the limited attention of a distracted consumer.
Enjoyed this article? Unlock more CRM tips and tricks by visiting our website
Start 15-day Free Trial