Getting a small business up and running isn't difficult when you have a couple of people with an idea and the will to succeed. However, when you speak to any other small business owner, you'll realize that trouble surfaces as you grow.
It's almost ironic that the easiest time you'll have running a business is when it's just you and a desk. When you're a small business owner seeing the demand flood in and are trying to grow the company, in both size & revenue, is when you'll be faced with the real small business challenges.
Let's jump right into some small business challenges you're likely to face, and how you can resolve them.
1. Cash Flow Problems
The Problem
When it comes to cash flow problems, you're likely to have one of (or both of) these two problems –
a. Slow Cash Flow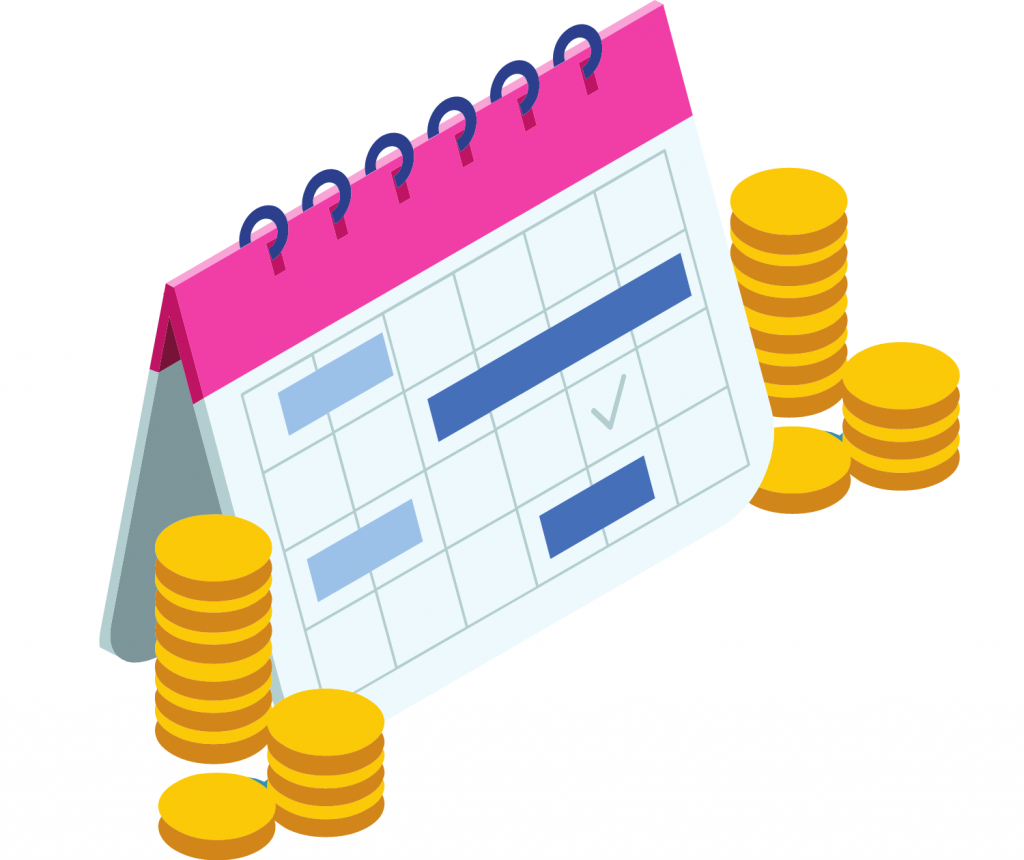 Sometimes, companies have to deal with high outstanding bills – invoices that have been raised and sent to clients, but haven't yet been settled (also known as 'accounts receivable').
.
This creates a revenue backlog that hurts operations because you're working on the output and haven't yet seen the returns.
b. Increased Expenses
With all the noise and competition out there, you might find yourself wanting to run advertising campaigns, or perhaps you need to invest in more resources. Once in a while, small businesses will face the challenge of expenses that haven't been accounted for.
The consequent problems are more troubling – not being able to pay employee's salaries, putting cost-cutting measures into place that might hurt culture, and so on.
The Solution
A solid financial plan usually takes care of expenses that might show up unexpectedly. Most companies allocate a certain percentage of their budget as a margin, to be used as needed just in case.
Employee hiring and salary cuts are non-negotiable – that's an investment you need to be able to account for in your yearly budget because not doing so harms your company's human resources and indirectly affects revenue.
.
To ensure you're getting all the income you're due, you need to create the right policies and contracts that clearly state how much credit you can offer, and late payment policies if any. Then, also make sure that you refuse any new or additional business from clients that have outstanding payments against their name.
---
2. Drawing in New Customers
The Problem
This is the classic problem all small business owners expect to have: how do we bring in more customers?
.
Almost always, even though it's a challenge that's expected, people underestimate how difficult it will be – either they are more focused on the product they want to build, or on the competition.
.
Small business marketing challenges tend to step into the picture later and sometimes, almost too late.
The Solution
Focus on the customer!
a. Marketing and Advertising Campaigns
Running marketing and advertising campaigns is no longer an option or a competitive edge – they are the norm. But you need to know exactly where to reach your customers and constantly analyze the effectiveness of each platform, so you can optimize spends.
b. Content Marketing
Content marketing is the most popular long-term solution to bringing in new business today. What you need to do is consistently publish good quality content on all the online channels where your audience is present – such as social media channels and blog posts for search engines.
The more valuable content you create, the more likely it is to pay off, but don't be impatient; it takes several months for content marketing to start showing returns, unlike lead generation which is immediate but not guaranteed.
c. Lead Generation
Speaking of lead generation, it is almost insignificant without good quality leads. So, what you need to focus on is who you're selling to, what they need, how you will fulfill that need, and why they should choose your product.
d. Positive Word of Mouth
Your sales team is your biggest asset here, especially for B2B companies, and positive word of mouth will be your easiest way to increase sales with minimum investment.
Depending on your industry, some common sales channels include:
Websites/e-commerce sites
Social media
Channel partners
Referrals from existing customers
Events (though these may be online events at the moment)
.
Now, you might be thinking – that doesn't sound too tough! But when you factor in competition and the difficulty of engaging people who don't want to be sold to, you might be in for a surprise.
Our advice: work with the experts – invest in people who truly know small business marketing and small business sales, and understand your industry and product. Because getting new customers won't be your biggest customer problem – that will be to retain them.
To get you started, you can start by creating a high-performing sales team.
---
3. High Attrition or Churn Rates
The Problem
According to CallMiner, companies in the United States lose $136.8 Billion in a year thanks to avoidable consumer churn. This is one of the common small business challenges, especially for technology companies.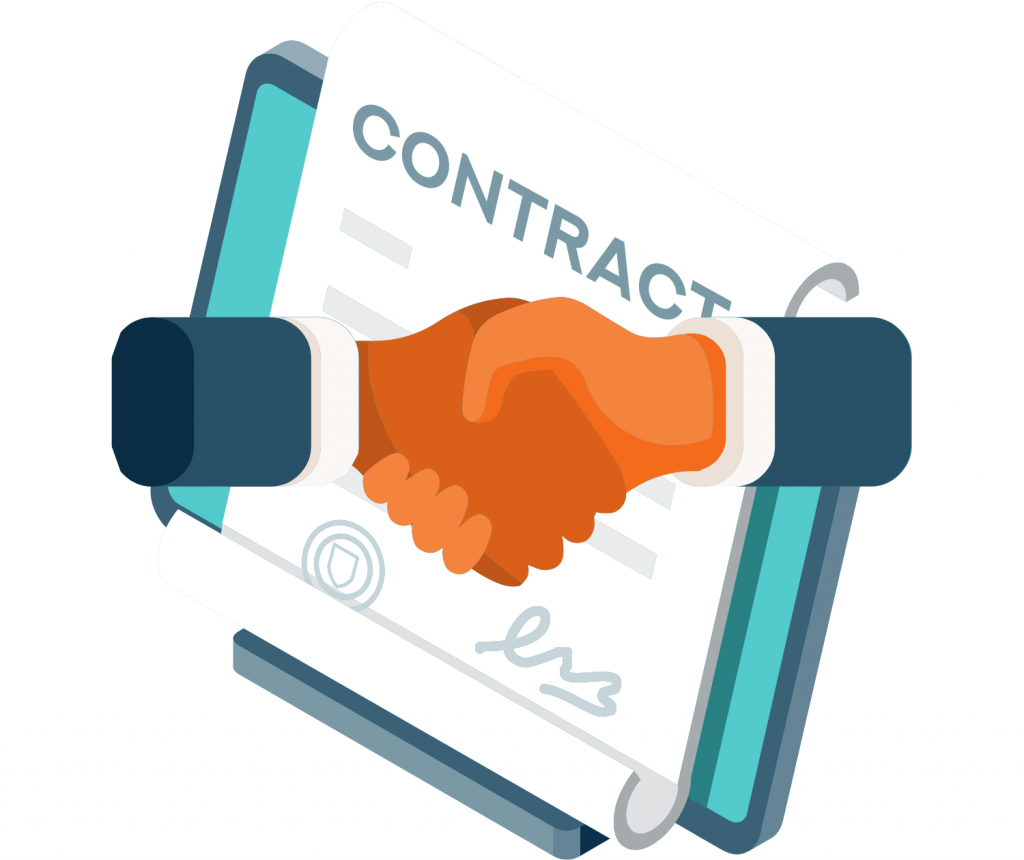 So common a problem, in fact, that a lot of sales teams have a retention clause factored into their contracts – they only get incentives if the customer sticks around for a stipulated amount of time.
.
As a small business owner, the biggest learning from this problem is: if you don't propagate a culture of customer service, you're going to lose the sales you've invested a lot of time and money to get in the first place.
The Solution
Put your customers first. It's not as simple as you think, because it is a thought process that needs to be imbibed at the cultural level. Enterprises such as Amazon do as well as they do because they always, always put their customer first – it's literally a part of their employee's guidelines, to the level of being a doctrine.
As a small business, you have an advantage – your customers choose you because of the personal touch and boutique experience you bring to the table, and that ties right in with warm, friendly customer relationships.
That is to say, unlike with an enterprise, your customers usually aren't out to get you, won't easily lose patience with you, and will likely be more patient with you.
All you have to do is:
a. Build a Strong Customer Service Team
This team needs to have documented SLAs, scripts, and any other resources they may need to keep customers happy
b. Make it Easy for the Customer to Reach You
Email IDs, contact numbers, chatbots – choose the right channels for customer service based on who your customers are likely to be. If you're likely to have a 40+ year buyer reaching out to you on behalf of his manufacturing company, perhaps a chatbot is not the ideal channel.
Either way, make sure all the channels are clearly and easily visible.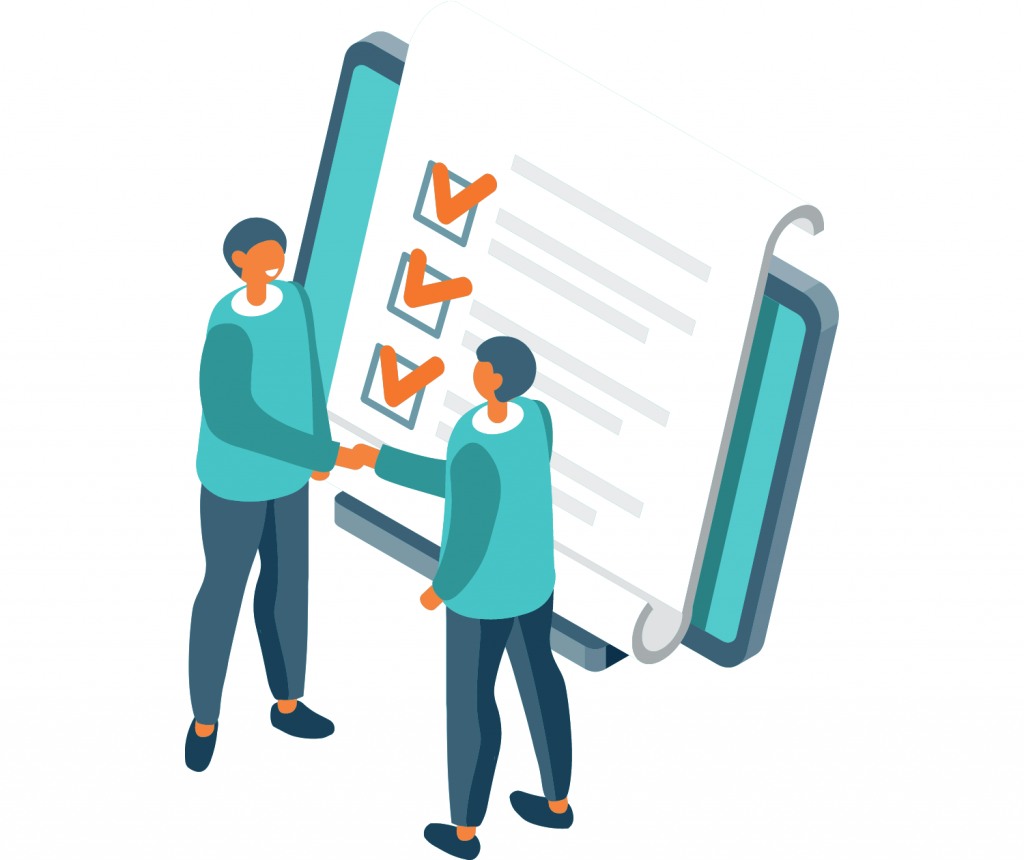 c. Bring in the Right Customers
.
Ensure your sales team knows the kind of customers that will be the right fit for your business and your culture – if there's a mismatch in expectations, it's not worth the new revenue because it will backfire in the long run5
d. Analyze Trends in Churn
Is there a particular reason due to which businesses are leaving? Or perhaps a certain amount of time? Analyze why the businesses that left you did, so you can take corrective actions. If the reason is not immediately apparent, feel free to take feedback.
e. Add Value
Customers choose small businesses for the personal touch, so make sure they feel the warmth of a great customer relationship. One way to do that is to regularly check in with them, make sure their needs are being met, and that they have no problems with your product.
You can also go the extra mile to add value – a certain number of freebies for long-time customers, free service for a year for a new customer, a loyalty program if appropriate, etc.
---
4. Increasing Brand Awareness
The Problem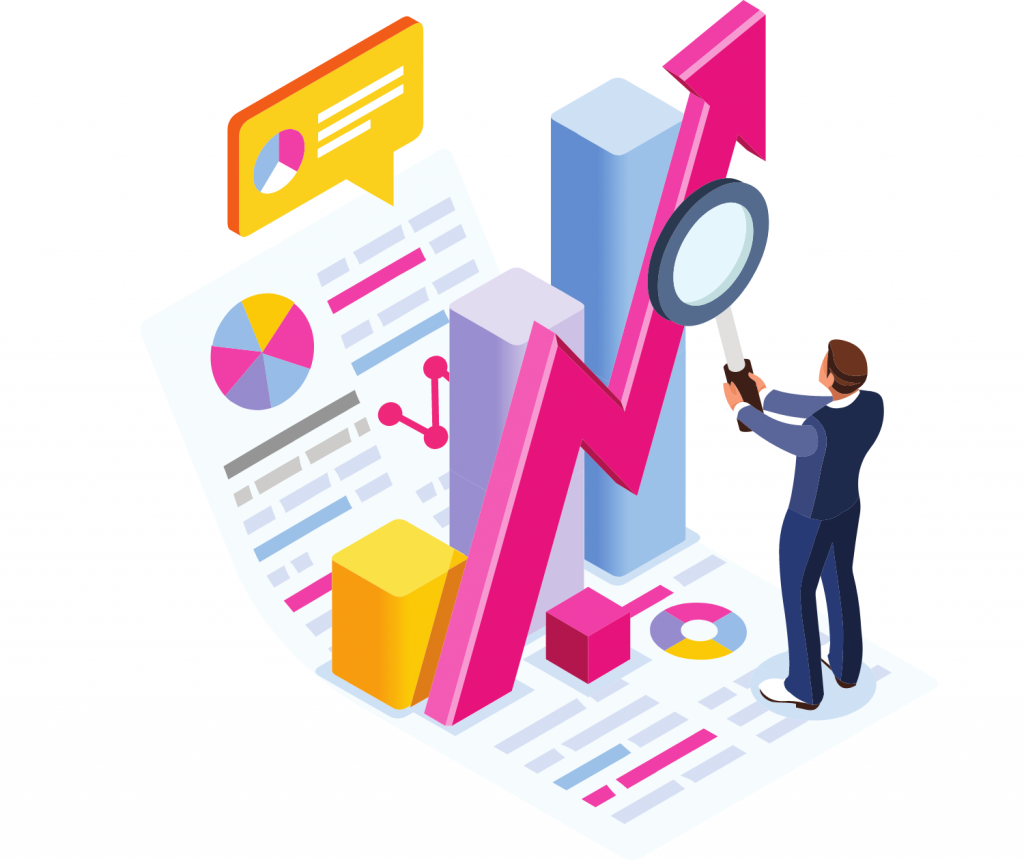 Small businesses often feel like all their problems would be solved if more people simply knew about their existence and the amazing products they make. Does that apply to you? You may well be right to wish that more people knew about your product, but there's good and bad news for you.
The good news is that you can solve the problem quite quickly, the bad news is that the faster you want to build brand awareness the more marketing money it will cost.
The Solution
What you need to focus on is putting your brand out there in front of as many relevant people as possible by focusing on creating a strong digital presence – to speak in digital marketing metric terms, you need to maximize impressions. Some of the ways to do that include:
a. Run Ads on Social Media
Run ads on Google, LinkedIn, Facebook, 3rd party websites – wherever your audience may be found online and set the frequency cap high.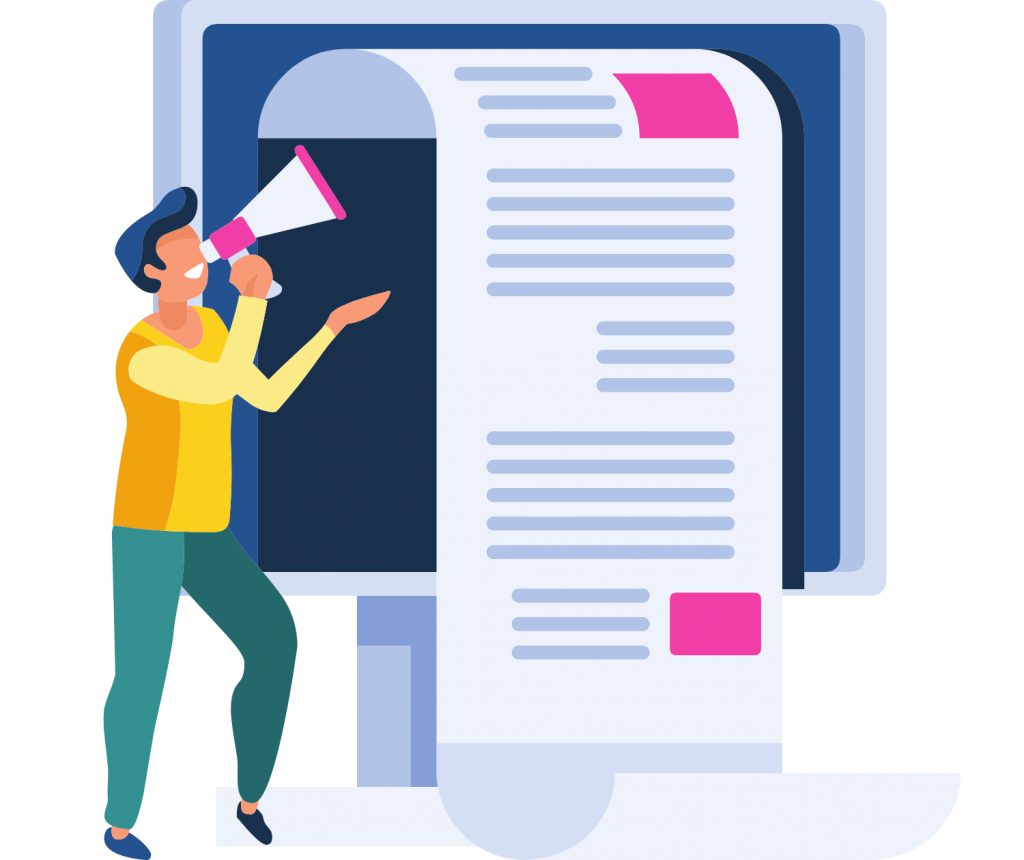 b. Collaborate with Influencers to Talk About Your Company
.
Influencers aren't necessarily social media celebrities that work with fashion brands; an influencer is anyone that's well-known enough in your industry that people value their opinion.
c. Target Decision Influencer
Don't just target your immediate audience with your ads & content, target their decision influencers too. For example, most homebuyers today may be male, but their decision influencers include their wives and families.
---
5. Hiring the Right People
The Problem
a. Rush to Hire
This is, again, one of those very common small business challenges. As soon as small businesses start seeing demand coming in, they tend to rush to hire – and in the rush to bring more resources on board, they often bring the wrong people for the culture.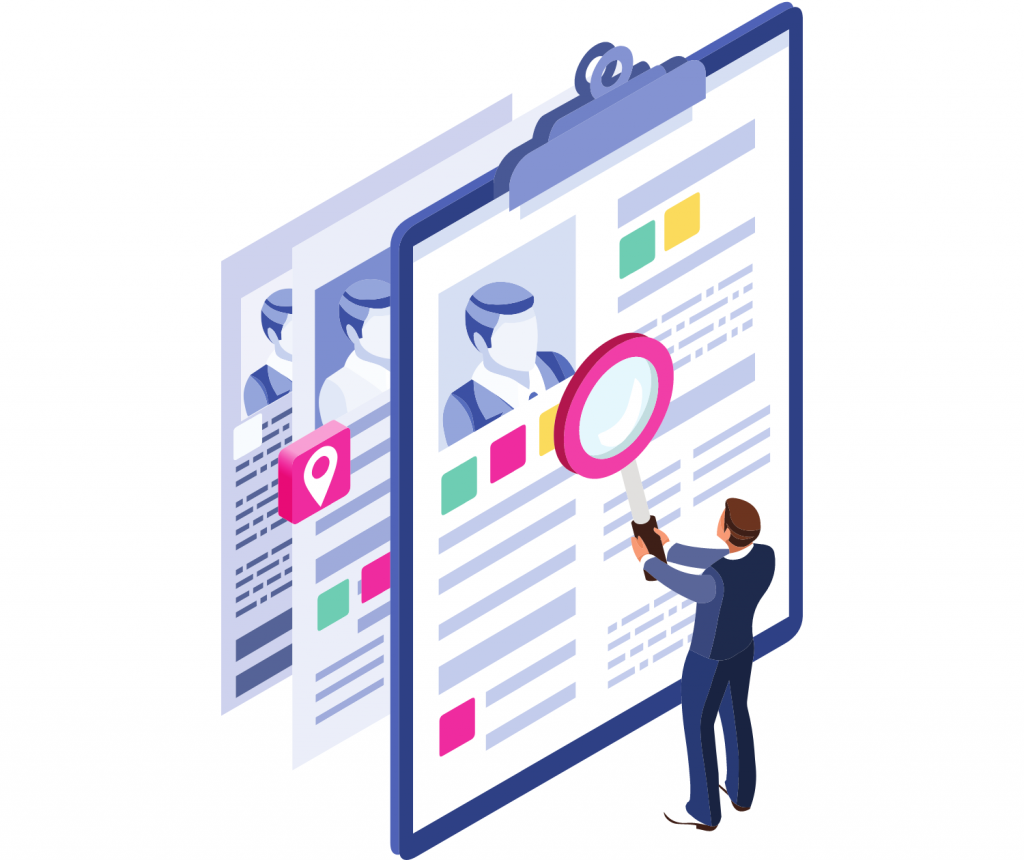 b. Low Hiring Budget
.
Not making an informed decision in terms of whom you're hiring affects the rest of the workforce, the culture, and ultimately, the revenue.
.
The other problem that small businesses face is in procuring the sort of talent they want (with a high level of expertise) without the necessary hiring budget – unless it's a funded company.
The Solution
Keep in mind that there's nothing as important as hiring the right candidate; an employee that's the wrong fit for your company is not going to work out in the long term and many times in the short term too. In fact, hiring people who don't fit into your culture can negatively impact other employees.
You also need to remember that you don't necessarily need the high fliers of your field – keep your eyes and mind open and hire the right people for your company, regardless of whether he/she checks every single box you may have. Let's face it, you probably have too many boxes for one person to check.
A few touchpoints you can use to hire talent include-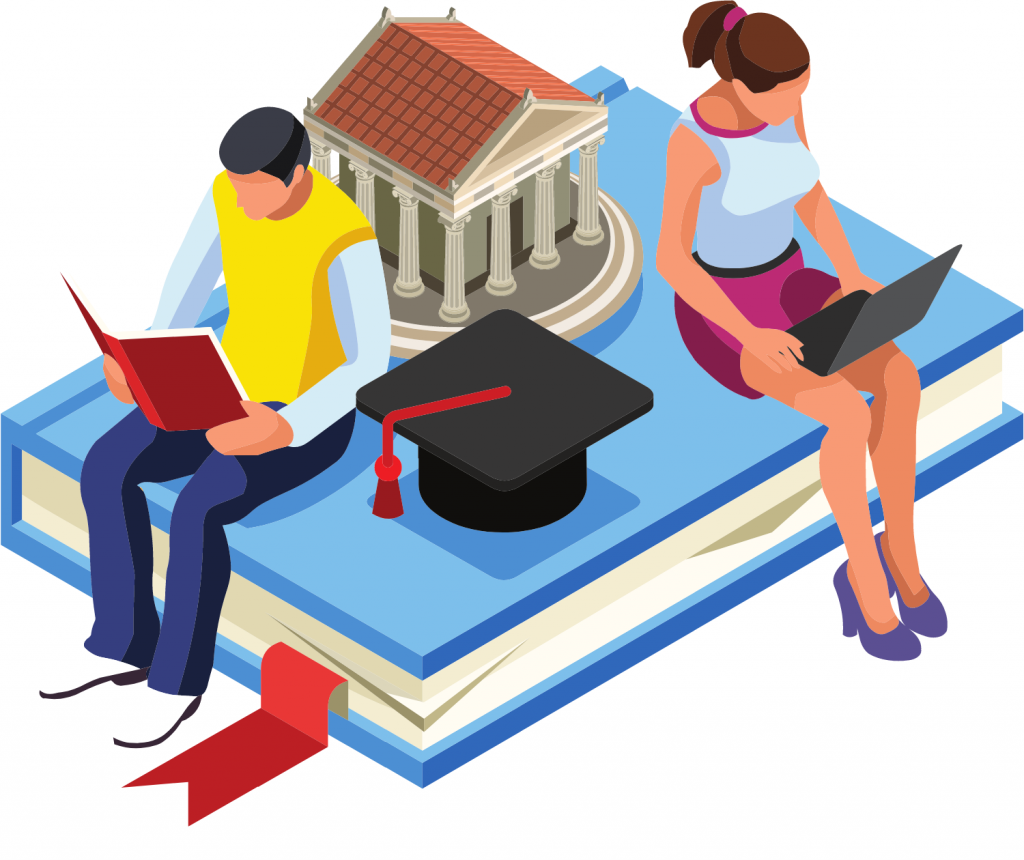 Job portals
Social media
Word of mouth
Educational institutes
Your website
---
6. Effective Scaling
The Problem
As small companies see higher demand for their products, it sets off a pretty standard chain of motion: frantic hiring of resources (which we've addressed above), larger production capabilities, and a larger number of products delivered.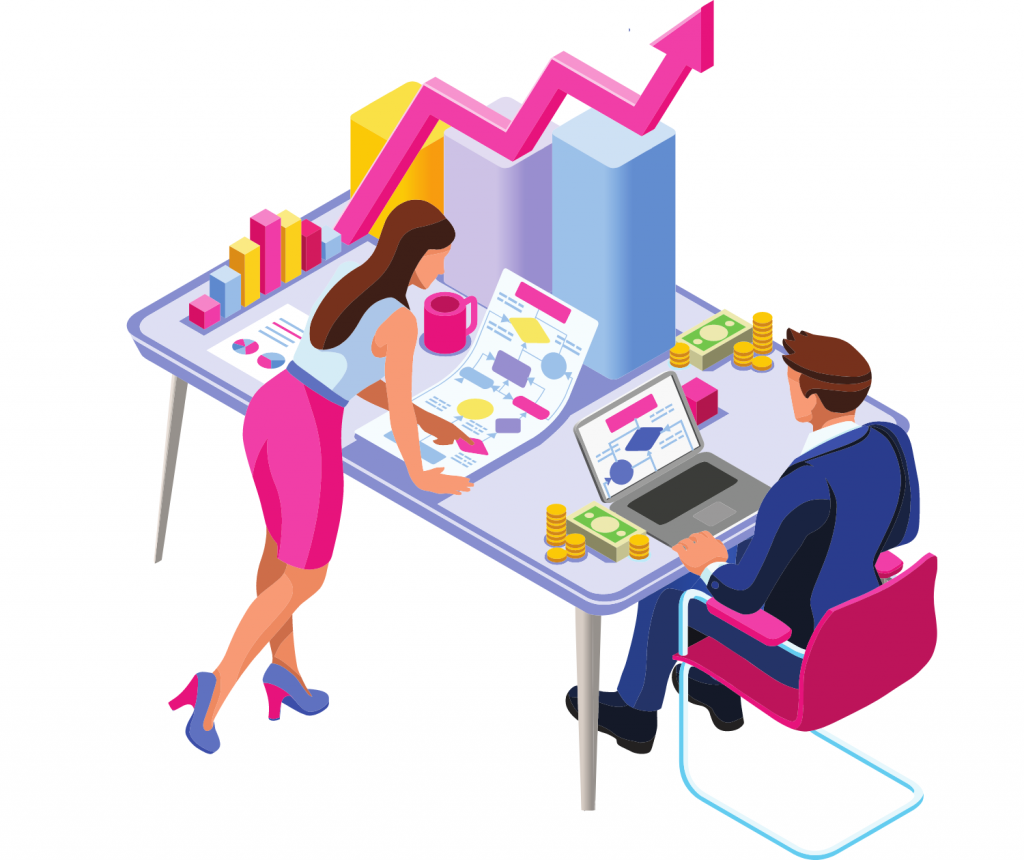 The question is, are all the quality control processes still being met along the way, or being waylaid in the name of quantity?
.
Is the culture of the company still intact, or is resentment building among the ranks? Is there an organized approach being taken to the growth, both in people and in delivery?
The Solution
To scale a small business with minimal challenges, you need to:
a. Quality over Quantity
Focus on quality over quantity of business (and that won't be an easy decision to make when you think about all the additional revenue that higher quantities can make you).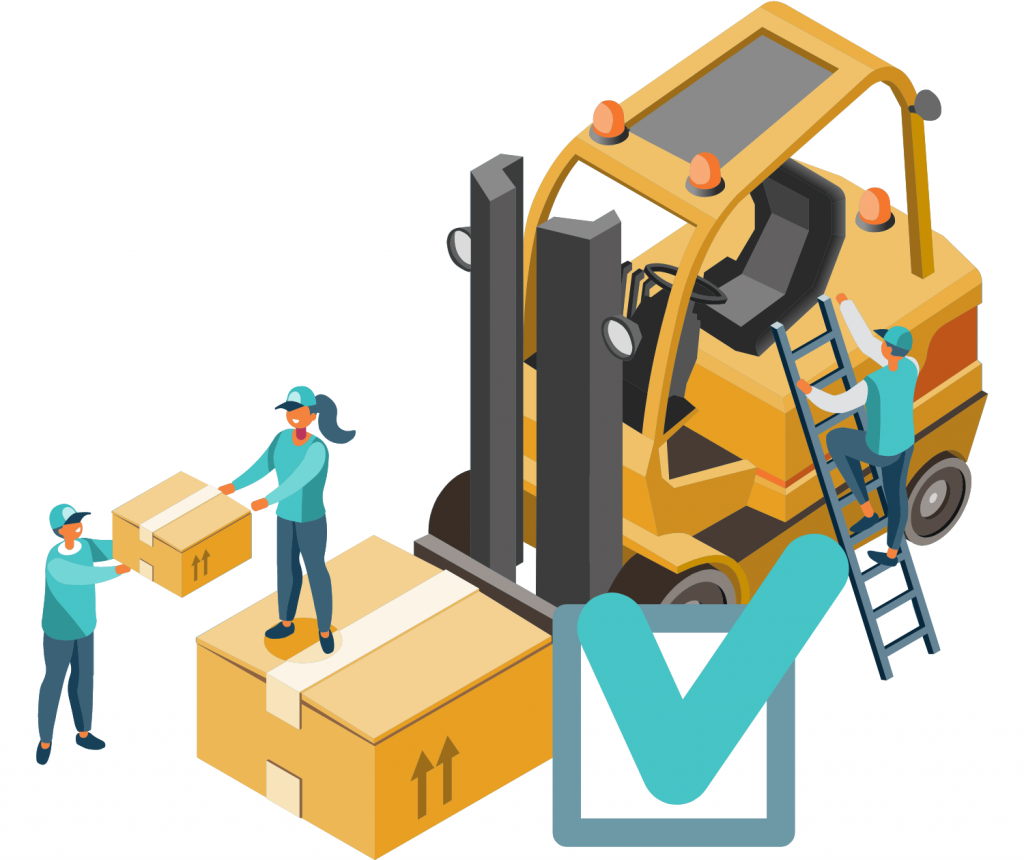 b. Templatize
.
Have processes in place that will templatize and foolproof the way things work – when you can templatize, you can replicate and scale no matter how many people are working on the task.
.
For example, manufacturing companies templatize safety guidelines that must be met even when bandwidth is running low and employees are rushed.
c. Maintain the Culture
If you have an open, honest culture, make it a point to maintain it no matter the company size. People are working with you because they believe in you and enjoy the culture…when you hire more people, they need to blend into the same culture too, for you to scale without a hitch.
---
7. Staying Above Board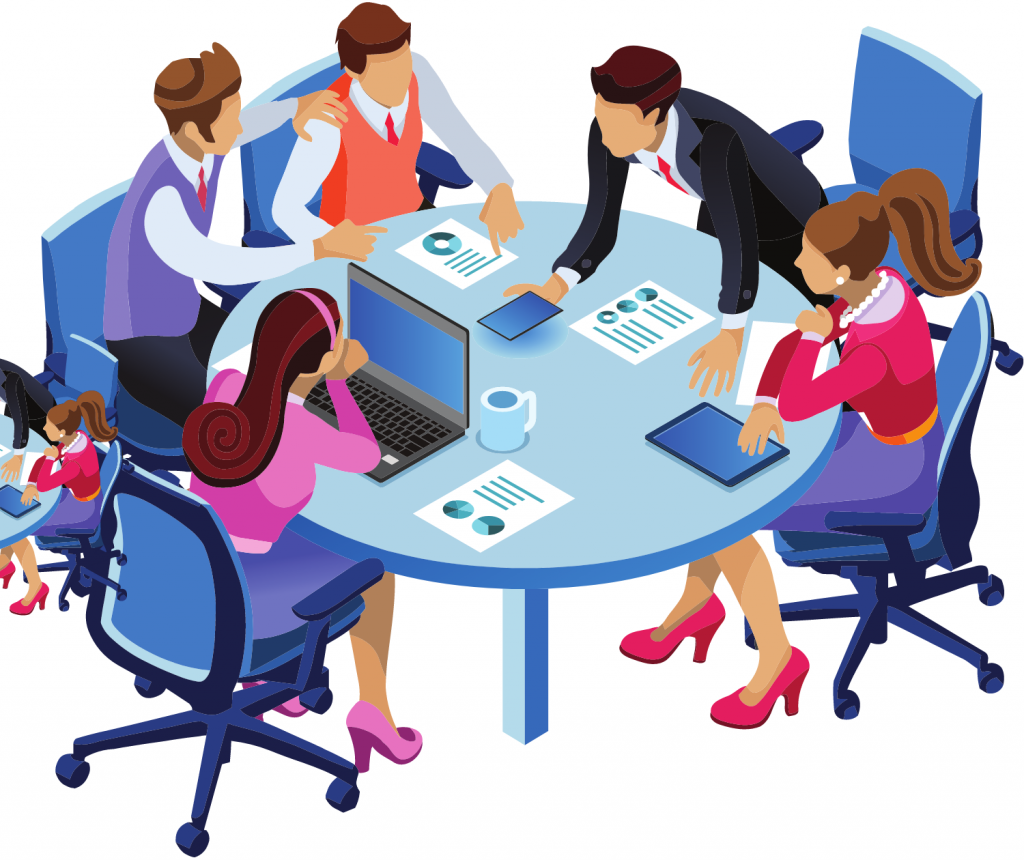 The Problem
.
As small businesses (and challenges) grow, they come under various government regulations that need addressing. Unfortunately, it can all be a bit daunting, and difficult to keep up with and ensure your organization is constantly above board.
The Solution
Hire an expert!
Small business owners don't need to do everything themselves…this is definitely one thing that should be delegated to the experts. Talk to a lawyer about-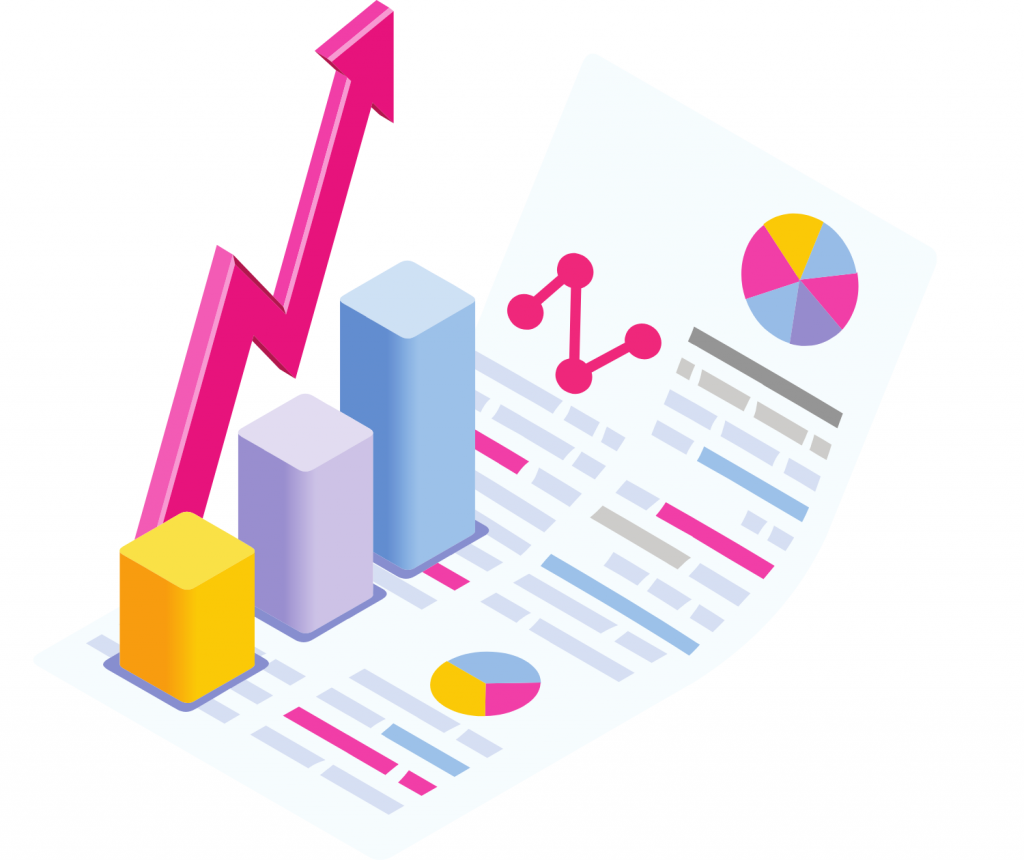 Keeping you updated on any changes in any relevant policy
Getting you the rights, trademarks, and brands for your products
Obtaining the right licenses to operate in your area
Any other best practices that ensure you're within your legal rights
---
We hope you feel more confident now in taking the bull by the horns and facing any problems you might have, head on!
And don't be daunted – while these are some of the most common small business challenges, you're not likely to face all of them, and – more importantly – you can prepare yourself for all of the ones we listed!
If you have any questions or any first-hand problems, you'd like to share to help other small businesses in the community, feel free to drop a comment below.
Start 15-day Free Trial