Lead generation always seems trickier for small businesses.
With limited budgets, minimal brand awareness, and a close-knit customer base, small businesses often feel like they're in a catch-22 situation when it comes to generating leads and drumming up business.
If you've found yourself wondering how to go about generating leads for your small business, allow us to help. This blog post will guide you through the what, the how, and the why of successful lead generation for small businesses.
Let's start with the what.
What is a Lead?
A lead is basically a person who expresses interest in knowing more about your product. If you're at an event selling your product and someone logs their information in your visitors' book, that person becomes your lead.
If someone signs up for a quote on your website, that person becomes your lead.
Any person that is a customer usually first starts off as a lead, getting in touch with you for information about your product/service.
Types of Leads
As a very broad classification, you have qualified leads and unqualified leads.
People who fill out your web form but cannot afford your product become unqualified leads because they cannot turn into your customer. These are the leads with which you don't spend too much time following up.
Leads that have a genuine need for your product, can afford it, and require it sooner rather than later make for great qualified leads – your sales team will put a higher focus on such leads and close them for sales.
Marketing Qualified Leads (MQL) and Sales Qualified Leads (SQL)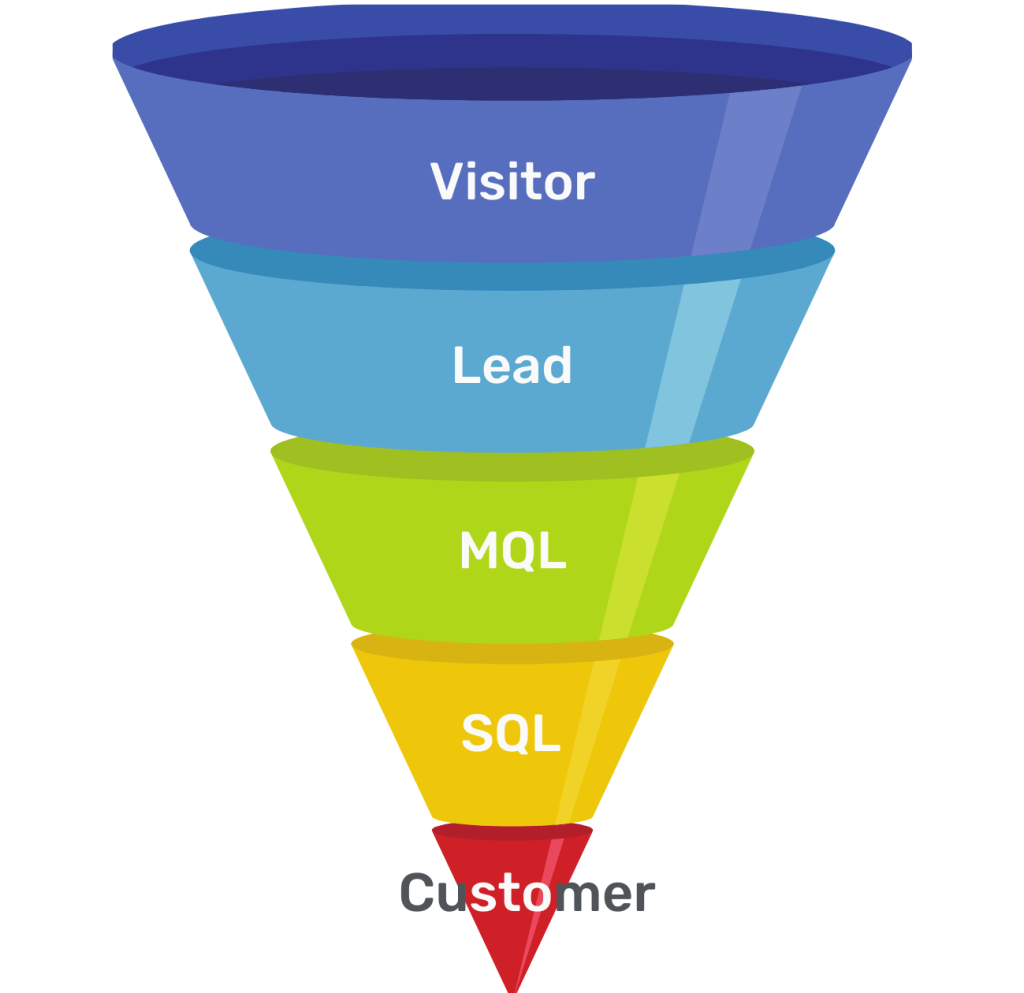 A Marketing Qualified Lead is someone who has engaged with your marketing collateral and expressed interest but may not turn into a paying customer. The lead qualification team spends some time sorting through MQLs and identifying those ready to move into a buying cycle.
.
A Sales Qualified Lead is someone who is further along in the buying journey, fits your ideal buyer persona, and is sales-ready.
The key difference between MQL and SQL is their level of readiness to purchase your offering. An MQL may not be ready to buy your product today, but an SQL is a qualified lead who can be approached by your sales team right away.
---
What Exactly is Lead Generation?
Lead generation doesn't have to be a paid activity or an advertising goal. It's basically any activity that results in the end outcome of lead information being gathered.
How Can Small Businesses Generate Leads?
As we mentioned earlier, a small business might not have had vast resources at its disposal when it comes to lead generation. But that's not the end of the road for you.
Most consumers are prone to ad blindness today anyway, so lead generation is best done smartly with ads being only a small part of the strategy mix.
Here are a few lead-generation strategies and ideas that are perfect for small businesses:
Content marketing

Blogging
eBooks, Guides & Whitepapers
Infographics
Social media
Email marketing and more

Landing pages
Offline events
Online events
Influencer marketing
Referral marketing
Usually, companies use a mix of these ideas and lead generation strategies rather than relying on one completely.
When it comes to lead generation, you want to cast your net as wide as possible so you can bring in the maximum possible leads at the top of your funnel.
Let's look at each lead generation strategy in detail.
Pulling in Leads with Content Marketing
Content marketing is a form of inbound marketing – marketing that pulls in potential customers rather than pushing your brand out to them as you do in advertisements.
It's considered one of the most effective strategies today because it draws in people who are genuinely interested in the benefits your product/service has to offer and hence are more likely to turn into long-term customers.
To define it, we'd say content marketing is the art of using any piece of content to attract and engage your target audience with your brand. It includes:
1. Social Media
Think about it: The content you put out on Instagram, Facebook, Twitter, and LinkedIn all help you reach out to people who have similar interests and are likely to be your target audience.
.
When your audience engages with your posts, they go through a discovery phase – first discovering your content, then discovering your products and services.
.
Linking your website or landing page to each post (or in the case of Instagram, to your profile) helps direct that discovery onto your website.
Social media best practices:
Have different content for different channels – don't use the same content for LinkedIn and Instagram, because your audiences differ on different channels.
Create a content plan and create your posts in advance.
Use video marketing like your life depends on it. Videos of all kinds, from long-format to shorter snackable bytes.
Keep an eye on competitors and leads in your industry; analyze what your audience is engaging with in their day-to-day lives.
Keep analyzing what's working and what people are engaging with when it comes to your page as well, then optimize your content plan accordingly.
Promote when you can – especially on platforms such as Facebook; organic engagement is at an all-time high.
2. Email Marketing
Email continues to be one of the most effective ways of connecting with audiences, but cold emailing has always had a bit of debate around it.
.
When it comes to sending out emails to unknown recipients in the hope of drumming up interest, we'd recommend you proceed with a bit of caution; most of them go unnoticed and some of them can annoy audiences, an outcome you definitely don't want.
.
When sending out a cold email, we suggest content that sounds as personalized as possible so it doesn't look spammy.
Lead with a problem statement, or a piece of information that might attract attention, and try to add value to the recipient's day with your email.
Email marketing best practices:
Know your audience – know who you're sending your email to; what industry they are in, at what level and what their pain points are likely to be.
Make your email sound as personalized as you can. In fact, address it as a personal email from the CEO (or a relevant leader) of your company.
Experiment with different subject lines, with and without attachments and different calls to action, you might be surprised with the difference in results.
Keep tracking the open rate to know which subject lines are working best, and the click rate to know who is actually engaging with your emailer.
Plan an email workflow – send a follow up email to people who don't open your email at all, a different one for those who open your email but don't respond/engage and a 3rd kind for those who do respond/engage.
You can set a cap on the number of emails you want to send someone before you mark them as uninterested, and plan your workflow accordingly!
3. Blogging
Blogging picked up in the early 2000s – much later in India – and blogs were first used to write down personal thoughts.
So why did they turn into the marketing tool they are today?
As audiences began to distrust marketing and advertising, they started to look towards the internet as a means for gathering information and arming themselves with knowledge.
At the same time, they began trusting the voices of thought leaders more than what brands had to say. Blogs, thus, became a means for brands to draw in audiences with helpful content and engage them.
.
While blogs won't help you directly sell your products, they'll work to build trust and recall – so when it comes to buying the product and choosing a brand, the audience will choose you.
Using it as a lead generation tool:
Ensure you have a call to action with each blog post, an option to sign up for a newsletter, and an option to drop a comment (for which registration is necessary) – all of these will get you Marketing Qualified Leads.
You can also ensure that your product pages are within easy reach, for readers who want to move from reading your post to viewing your products.
Blogging best practices:
Make your blog SEO friendly. Writing content is only the first part of blogging – if people don't come across that content, it's not serving its purpose. Optimizing each blog post and pushing it out across 3rd party websites helps increase its SEO rankings.
Have a blog content plan – plan out your topics in advance, have keywords ready, and create a calendar to ensure you're consistent.
Be consistent – for blogging to work for you there needs to be content regularly churned out.
Be visual and try different formats. You can write long form or short form content, but breaking it up into smaller paragraphs, bulleted lists and adding plenty of visuals makes them that much more digestible for readers.
Analyze which blog posts are drawing in the most traffic (CTR) and which ones are seeing the most engagement (time on page).
4. eBooks, Guides & Whitepapers
You've probably come across gated content or gated research when you've looked for some answers online.
A lot of companies publish eBooks or guides and then gate that content – which means readers need to provide their information to be able to see it.
.
Because the content is usually quite valuable and actionable, readers are willing to provide their information in return.
.
Writing an eBook, guide or whitepaper isn't difficult – it just needs a 10-page write-up on a subject that you know will interests your audience, in your area of expertise.
You can also bring in 3rd party experts or interviewees to increase its value, or insert free downloadable templates that readers can have for their own use.
This is one of the most commonly used and valuable ways to drive genuinely interested Marketing Qualified Leads today.
Gated content best practices:
Make sure that the content you're putting into the resource is genuinely useful and informative for readers. You don't want to fool audiences into thinking you have something good for them – it'll end up reflecting badly on your brand.
Get it professionally designed – don't just make it a word document exported into PDF. Make it look professional with an index, designed template and relevant visuals and layouts.
Propagate it well, don't simply publish it on your website. Promote it on social media, send an email promoting it (with a link to download) and have your employees talk about it online – if you've spent a lot of time & effort building it, you can also consider running ads on it.
The only real challenge with content marketing is that you need to be patient; it doesn't help you generate leads overnight.
As you'll be able to tell this far, content marketing will help build trust and interest in your brand, so you generate more engaged leads over the long term.
---
Maximizing Leads with Landing Pages
A landing page is a web page where you 'land' users after they click on a campaign ad, social post, or email.
It's called a 'landing page' rather than a website because it isn't visibly connected to the rest of the site – users can navigate from it to another of your website's pages – and because it is being used specifically as a page to land traffic for the campaign.
.
Here's how it works:
You decide to run a new launch campaign.
You publish ads about it, put out social posts about it, send emailers about it.
When people click on those collaterals, you need to land them somewhere.
You land them on your landing page, where you've provided further details about your products or services and have plenty of Calls To Action (CTAs) to generate leads.
Customers register their interest and get registered as a lead with you in the back end, so your sales team can pick up their information from the sales CRM and move them into the sales funnel for nurturing and closing.
Why do Landing Pages help in generating more Qualified Leads?
Because landing pages are used with very targeted campaigns, the leads that are generated tend to be more interested in the purchase or the service, rather than in simply engaging with your brand.
Landing page best practices:
Don't have any outbound links on the page – you don't want to lead users away from it.
Have enough CTAs in all the right places; not necessarily the same CTA.
Ensure that your messaging is clear, users should immediately understand your offering and what step they need to take next.
Ensure that there's a clear visual and messaging sync between your ads (or other collaterals) and your landing page.
Don't have large chunks of content anywhere on your landing page – users take about 3 seconds to decide whether they're interested in going further or if they don't want to read a lot of content.
Make your lead generation touchpoint smooth and quick; don't have too many fields in the lead form.
---
Going Boutique with Offline Events
While large conferences and exhibitions are too big an investment for small businesses, offline pop-ups and collaborations can be a great way to generate leads and even sales.
Events that give back to the community (in a responsible manner) or provide education to relevant audiences help draw in an interested crowd that is ready to engage with your brand.
.
Plus, you can feed the lead information you pick up straight into your sales CRM software for your team to weed out sales qualified leads!
Offline event best practices:
Require attendees to register as leads (even create a landing page for registration), so your event runs as a lead generation touchpoint first and foremost.
Ensure you promote the event plenty among relevant circles to maximize awareness.
Allow only limited number of people – this ensures more engaged audiences.
Ensure there's plenty of information shared and knowledge imparted, so your guests feel more empowered.
Provide guests with goodies and information packs, and ensure they have a great time so they leave feeling positive about your brand.
---
Online Events
Online events such as webinars have become extremely popular due to COVID-19.
A lot of offline conferences and events went live online, and a lot of courses, interviews, and knowledge-sharing sessions were turned into webinars for the greater public.
.
Do webinars really help and are they worth the effort?
.
Absolutely!
We know that holding a webinar means a lot of effort in terms of planning and execution on your part – that is exactly why you should leverage it as a tentpole event that generates a lot of leads for you.
Webinar best practices:
Choose a topic that's in demand, one where you're uniquely positioned to provide information and advice – that's why viewers will choose to register for it, because they believe you will have valuable knowledge to add to their lives.
Collaborate with industry veterans, industry practitioners or even some of your clients to feature in your webinar. Rarely is it enough to have one person talking into the camera.
Start promoting your webinar well in advance and create a landing page where interested audiences can come and register.
Be clear about the details: if – and how much – you're charging for attending, what day and time and in which time zone it is, what kind of subjects will be touched upon and by whom.
Try and gather questions from your audience in advance and address them in the webinar.
---
Riding the Millennial Wave with Influencer Marketing
Influencers don't need to be celebrities; they just need to be leaders or people whose opinion is respected in the fraternity to which they belong.
Influencer marketing is hugely successful today and with good reason…people would rather trust someone whose advice, expertise, or lifestyle they look up to rather than brands.
There are many channels and many types of content you can leverage with influencer marketing, such as:
Social media posts
Blog posts
Videos
Limited edition collaborations/product lines
.
What's important is that you choose the right influencer for your audience.
.
It needs to be someone your audience is acquainted with, someone who is well-respected and well-liked by the community.
Most importantly, it needs to be someone whose values are aligned with your brand's values.
Wondering How Influencers Help in Generating Leads?
Influencers help generate mainly Marketing Qualified Leads, by:
Widening your top of the funnel audience by reaching out to all their 'followers'.
Directing that target audience towards your website.
Generate more buzz by talking about your brand.
Plus, when you cross-promote the content they're publishing, you can leverage it to get a leg up for your brand – publish it on your website to highlight their advocacy.
Influencer marketing best practices:
Choose the right influencer for your brand (well-liked by your audience, in line with your brand beliefs & values).
Choose the right platforms to leverage.
Keep the content as authentic and genuine as possible – their follower base doesn't want promotions.
Leverage their popularity by cross-promoting the content they publish.
Keep measuring the success of the content by the traffic you get to your site and the leads you generate.
---
Make Your Money Work for You With Referral Marketing
Did you know 77% of customers are more likely to buy a product if it's recommended by friends/family?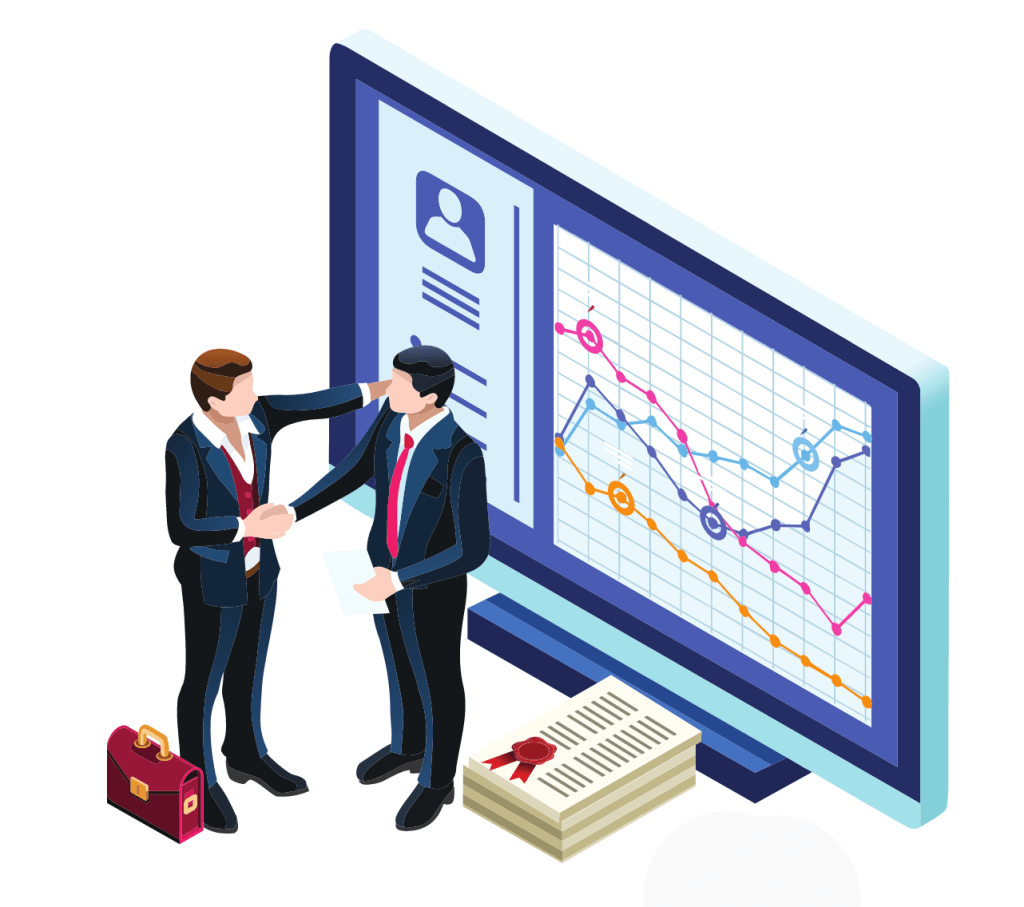 Customers that come in from a referral are also customers you haven't spent any money acquiring – no marketing, no advertising spends. That means you're getting maximum returns on the marketing investment you made converting your original customer. It also shows just how effective it is to keep customers happy and turn them into advocates!
.
Here's how to generate referral leads:
Send out emails to your current customers asking them to send in names and contact details of potentially interested friends & family.
Run a referral marketing campaign, complete with landing page, offering customers incentives in return for nominating their friends/family via webforms.
Run an internal referral campaign where you incentivize employees to refer friends/family.
Request current customers and employees to drop reviews for you on Google, your website and any other relevant platforms as a long-term lead generation tactic.
Referral marketing best practices:
Consider carefully who you should reach out to.
Always try to incentivize both parties.
If you have enough customers, start a referral and rewards program.
Don't be shy in following up for referrals!
---
Wrapping Up
We hope this comprehensive guide was informative enough to give you a few starting points for your lead generation strategy!
As a small business, while you may feel like you have your work cut out for you, we've found that being personalized, community-centric and true to the brand always works when it comes to lead generation.
The next step to lead generation?
Having the leads fed (preferably automatically) into your sales CRM for your sales team to pick up, qualify and nurture into customers.
As always, if you have any questions about lead generation, feel free to drop a comment below and we can help you on your way.
Start 15-day Free Trial