Congratulations! Just by reading this guide for Small Business Marketing strategies, you're a step ahead of others in your position. Most small business owners skip the market research step in their product development journey.
Market research takes time, effort, and patience. More importantly, it brings up results that can help you step back and double back in your product development journey.
But bear with us here; we're not trying to discourage you from conducting market research. And it isn't just for the enterprise businesses and big brands.
However difficult market research may be, it's the most important one for your small business' success.
Let's start at the beginning.
What Is Market Research & Why Is It Important?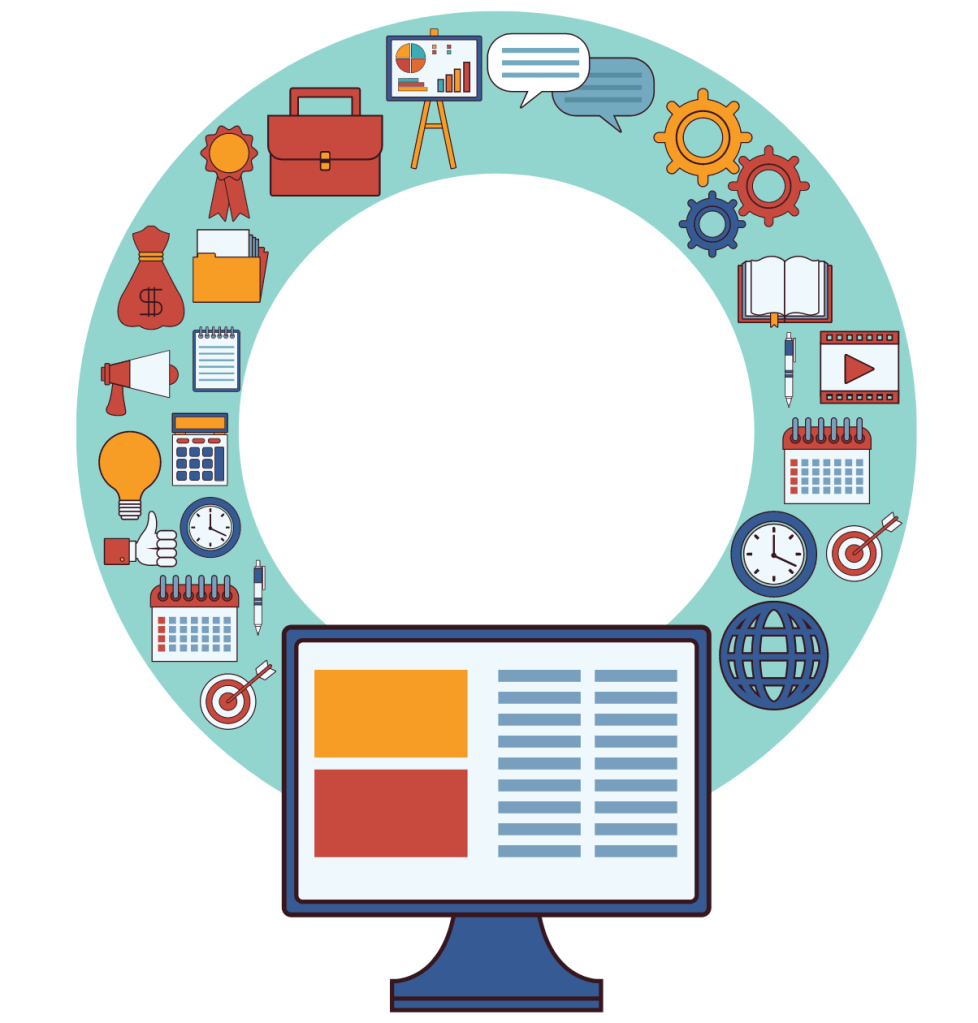 Market research is the process of gathering information and data about your product's target audience and market.
.
The research conducted includes information about your potential customers, your competitors, and the industry, in general.
.
Usually, market research is conducted as a part of the product development process, to ascertain the viability and potential success of the product idea.
However, it can also be used in strategic sales planning.
The goal, ultimately, is to help you make stronger decisions as a small business owner and create a product that sells.
What if your understanding of your target audience's pain points was based only on assumptions? What if you didn't know what competitors have already launched?
When you take a product to market without the right insights, the risk of failing is much, much higher.
As we said earlier, most entrepreneurs skip market research – usually because it takes too long and also because it can get expensive.
However, it doesn't need to be.
We understand that as a small business owner, you need quick solutions that don't dig too deep a hole in your pocket…and that's what we will help you with.
---
How Does Market Research Help in Framing Small Business Marketing Strategies?
As we mentioned, the most common reason why people conduct market research is to substantiate the need and validity of the product in development.
However, market research also helps you-
.
Get product feedback and make improvements
Get more ideas and innovate further products
Understand ideal market placement for the product
Create buyer personas for marketing
Craft marketing and communication strategies
Before we get to the guide, let's introduce you to the…
Different Types of Market Research
Although there are now multiple ways to conduct market research, they all fall into two traditional categories.
1. Primary Research
This is research that you conduct firsthand – that means you go out and meet or get on a call with prospective customers, or your potential target audience.
The idea is to ask them questions about their lifestyle, and preferences, get a clear idea of their interests and motivations, find out how they would use your product (and whether they would use your product!) and whether they already have a solution like the one your product offers.
.
Primary research requires you to invest time and possibly some expense but is the most precise, accurate, and reliable method.
If you have big make-or-break decisions to make, we suggest taking some time out to make this happen for your small business.
Primary research can be done in many ways, including:
Telephone interviews
In-person interviews
Distributed surveys
Group interviews or focus group research
2. Secondary Research
This is research data and information that you gain from second-hand sources.
The idea is that you leverage the research that has already been conducted and published by other people and institutions who are open to you using the fruits of their hard work.
Second-hand research is sometimes freely available and at other times paid, especially when published by reputed private institutions & researchers.
While secondhand research is much less expensive than primary research, it does have one main downside.
You're dependent on the research conducted by someone else, for the objectives that they had in their mind.
This will most likely differ from your exact needs, which means you'll have to make your way through multiple sources of such research to form a realistic picture of your target audience and market.
Secondary research has plenty of sources, and very reliable ones too – government bureaus and publications, papers by research organizations, and trade associations.
Secondary research can be done in many ways, including-
.
Online published papers
Articles
Published customer surveys
Published papers in libraries
Competitor information
.
A combination of primary and secondary research could be just what you need to get your answers.
Instead of spending too much effort or budget on primary research, and instead of relying completely on secondary research, you can do a bit of both to supplement the answers you need and fill the gaps in knowledge.
Instead of spending too much effort or budget on primary research, and instead of relying completely on secondary research, you can do a bit of both to supplement the answers you need and fill the gaps in knowledge.
Now that you know what market research is, why it's important and what primary and secondary research is, let's get down to the how.
---
The Comprehensive Guide to Conducting Market Research
Step 1: Define Your Target Audience
When you're developing a product, you're likely to have an ideal target audience in mind (though your market research may further define and narrow this target audience).
Outline this target audience by considering their-
.
Age
Occupation
Familial size and structure
Personal habits/preferences/interests
Income bracket
Purchase habits
Brand affinities
You could of course, have slight variations in the types of audiences you target – these will form 'segments' of your target audience.
For example, imagine you want to target people above 18 years of age who frequently travel internationally.
This will include young couples, couples with young children, empty nesters, and more – which means you can segment your target audience by age. You can vary your questions for each of these segments, or address them as one audience.
Once you have your ideal audience in hand, gauge the best possible ways to reach out to them and get the information you need.
Will this audience respond to surveys if incentivized? Will they agree to a phone or in-person interview?
Step 2: Interview Your Target Audience
Whether you're sending out a questionnaire or getting on a phone call or holding a focus group (we recommend forms, calls, and focus groups for small businesses), you need to plan your interview questions ahead of time.
.
For market research purposes, interview questions must be open-ended – you need to let respondents answer as they want, so you can get deeper insights into their thinking.
Here are a few tips on how to interview the right people and what to ask them:
1. If you've segmented your audience, make sure to interview a few people in each segment so you get adequate insights from each group.
2. Choose a mix of your ideal target audience, a realistic target audience, and a potentially unintended target audience.
3. Ask them a series of questions relating to themselves (their backgrounds, buying habits/routines, pain points & aspirations), the industry in general, and your product in particular.
4. Make sure to be upfront about how much time you'll take and provide some form of incentive.
If you're conducting the interviews over the phone or in person, make an effort not to learn a script by heart – a casual conversation puts the audience at ease and makes them more likely to warm up to you and respond thoroughly.
When holding a focus group, however, the dynamic changes completely – make sure everyone knows what to expect, set an agenda, encourage the development of a group dynamic, and record the meeting so you can view takeaways later.
Step 3: Pick up Secondary Research
Secondary research and primary research combined together can get you quicker, more thorough results.
.
However, the chances of you getting targeted answers with secondary research are lower – so you need to go in ready to spend a little more time to get the answers you need.
.
Here are a few places where you can do great secondary research-
1. Government websites – look up your area of research on Google starting with the term site: .gov to get government resources,
2. Private research companies such as Ernst & Young, BCG, or McKinsey,
3. Depending on your area of research, paid research and case studies by publications such as HBR, and
4. Articles by reputed publications such as HBR, The Economist, etc.
Secondary research best practices:
1. Prepare in advance the questions you want your research to address.
2. Keep your buyer personas handy – try to match the research findings as closely as possible to your buyer personas.
3. Choose published research that's as recent as possible, so it's as close to current states of affairs and opinions as possible.
4. Choose as wide a range of resources.
5. Don't fall prey to confirmation bias – remember that you're not researching to confirm your hypothesis, but to get answers (similar to how you'll always ask primary research respondents open questions so as not to influence their answers).
6. When Googling for research, use these tips & tricks to narrow down answers that are useful to you.
Step 4: Conduct Competitor Research
An important part of market research is to research your competitors and their position in the market.
A common line we hear new businesses say is "we have no competitors", because they are certain no other company has the exact same offering they do.
.
However, if your potential customers are looking at any other solutions – whether exactly like yours or not – your competition definitely does exist.
A healthy burger brand's competitors may not be other healthy burger brands if they don't exist yet – but their competitors will be McDonald's and KFC.
In this case, the competition is defined by current customer habits (i.e., they go to McDonald's and KFC to satisfy their junk food cravings).
You could also have competitors that don't offer the same product you do but own a lot of share of voice in the same space online.
For example, if you produce electric cars, there could be an electric bike company that has established a large share of voice online and hence will be considered online competitors, though they may not offer the same product as you.
This is important because you need to capture as much share of voice as possible online; the internet is more cluttered than ever – the more your share of voice, the more your brand's top-of-the-mind recall.
How to conduct competitor research-
1. A Google search for your keywords will reveal any direct or indirect competitors who have carved a niche for themselves in the same space.
2. Ask your target audience about brands they currently know/use in the same space.
3. Download market reports from reputed organizations.
Step 5: Put Together Your Market Research Data and Insights
Part 1:
Remember that your research isn't complete until you have actionable insights from the data you collect. You already have your audience in mind, and you also have the context of your industry and product.
.
Next, you need to pull together similar findings to form insights and trends that represent the opinions and preferences of your audiences.
However, remember to also catalog the one-off findings and the outliers – this will form data that might influence business decisions, if not now then later.
Part 2:
Create a template to tabulate all your market research – remember that it's going to be read by internal and, in some cases, external stakeholders.
.
Here are some of the best practices when tabulating your research-
1. Pull out interesting facts that represent larger findings, or are surprising, to establish your premise and pull reader's attention (even internal stakeholders need to be engaged!).
2. Divide your research into different sections, and make sure the sections flow in a story-like format from one to another, ending in a conclusion.
3. Write each section out to include data (and represent larger data in bar graphs and charts), followed by your insights and conclusions from that data.
4. Wherever possible, include quotes from your target audience to add more weight to your research.
5. Remember to stick to your branding and add your logo to every page!
---
If you have the resources or the budget, hiring a freelancing graphic designer to put the research into a properly-designed PDF is an excellent idea.
And there you have it! Even on a limited budget, you can conduct market research and frame your small business marketing strategy around it.
The last tip we'll leave you with is to look at your objective and your resources (in terms of budget and time) to weigh out the ratio of primary to secondary research.
As a concluding remark, we'll just remind you that the research is always going to stand you in good stead, so go ahead and make it happen.
Use that market research to form the basis of your small business sales, product development, and marketing growth!
Start 15-day Free Trial