Imagine a world where every lead is a stepping stone to success, and your sales process is a well-oiled machine. This isn't just a dream—it's what Kylas Sales CRM can make a reality for your business. But are you making the most of this powerful tool?
Let's look at some numbers to fully appreciate the meaning of that question. 91% of businesses with over 10 employees use CRM software. But a mere 14% of businesses fully utilize the software, as stated in Salesforce's The State of CRM Report 2023. These figures highlight a very crucial aspect. It is one thing to use a CRM, but making full use of it is a different ballgame.
We're here to ensure that no Kylas user ends up underutilizing it! After all, every feature and functionality has been put there to help our users scale with expertise, and that's what we wish to help with. There are a few practices that will help you make the most of it, and these are coming straight from the horse's mouth! You can level up your CRM game and enhance the benefits of Kylas for your business.
We also aim to equip all new users with the knowledge of how Kylas can be leveraged for exponential sales growth. All you need to do now is schedule a demo and get going on the path of business success!
---
Turn Every Lead Into Gold
Leads- the inception point of every sales cycle. They are drawn to your business by your marketing efforts or customer referrals, and are potential revenue sources. A strong lead management process goes a long way towards boosting closures, and here's how you can achieve it: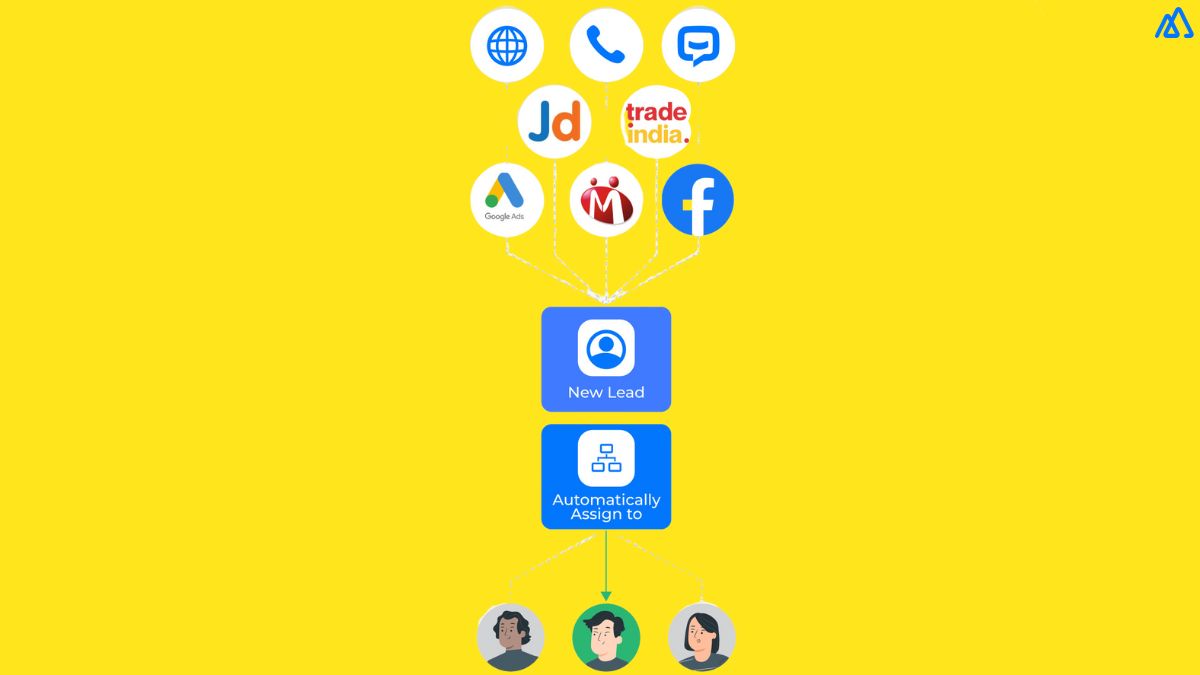 1. Pull In Leads From Every Source Into Your CRM
A major challenge for growing businesses is lead leakage, wherein there is a healthy volume of incoming leads, but they don't always make it to the sales funnel. Around 80% of leads never reach the sales team. This is because leads from multiple channels are scattered and hence remain ignored, or they are neglected to be manually inputted by your teams.
Kylas doubles up as a magnet to pull in leads from every source. Be it from emails or web forms, every lead is captured in your CRM to maximize your sales opportunities. Additionally, Kylas can be integrated with lead generation platforms so even leads from Just Dial, India Mart, etc. are directly reflected in the software.
2. Put Your Best Person on It Immediately
Let's imagine a scenario. Leads enter your system, and you do your best to assign them. But often, a lead meant for one team goes to another. Or worse still, some leads simply remain unassigned because of the obvious risks associated with manual efforts. Either way, you end up losing out on the chance of making a sale.
Instead, you can use Kylas to get your best person immediately acting on it! You can segregate incoming leads based on parameters of your choice, and then accordingly assign them to the right team. This assignment can be automatically done from within the CRM. What's more, you can monitor when the concerned team contacts the lead to ensure prompt action.
"Kylas has automated our entire lead capture and assignment process which has helped us capitalize on every opportunity. We can also quickly identify where the leads are in the pipeline." Suman Gurrala, Owner, Arte Academy
3. Capture & Display the Most Relevant Lead Details
A single lead comes with a plethora of details. There's personal information, details of the budget & requirement, or about the channel through which it came. Having information is good, too much of it may have an adverse effect. If you're lost in a mound of cluttered information that has no use for you, the relevant details stay hidden in plain sight.
But what if only the most relevant details presented themselves to you? This is achievable with the highly customizable web form parameters in Kylas. Be it the source URL or the company size; you can make your lead form capture and display the information you find the most useful. Hence, you can learn everything you want to about the lead at a single glance and quickly get acting on it! There are even custom forms available, so that every team can only access the details needed for their work.
4. Share Details With Team Members to Foster Collaboration
Sales happen when individuals and teams collaborate. Defined areas of operation between and among teams is good, but it spells trouble when this causes siloed functioning.
Visualize a scenario where you have been working for a while on a lead. You're due for your long-planned vacation but you don't want the lead to slip away. With Kylas, it takes a simple @mention in the lead notes section to give any team member view-access to the entire work you've done so far and help them take it ahead. Such easy sharing of lead details breaks barriers within your organization and gives way to collective efforts being taken for closures.
---
Automate All Your Workflows for Peak Efficiency
22% of users adopt CRM for its automation capabilities. After all, who would not want to create a highly productive workforce that doesn't get caught up in any cumbersome tasks? That's exactly what automation does. It takes over all repetitive and time-consuming tasks to boost efficiency.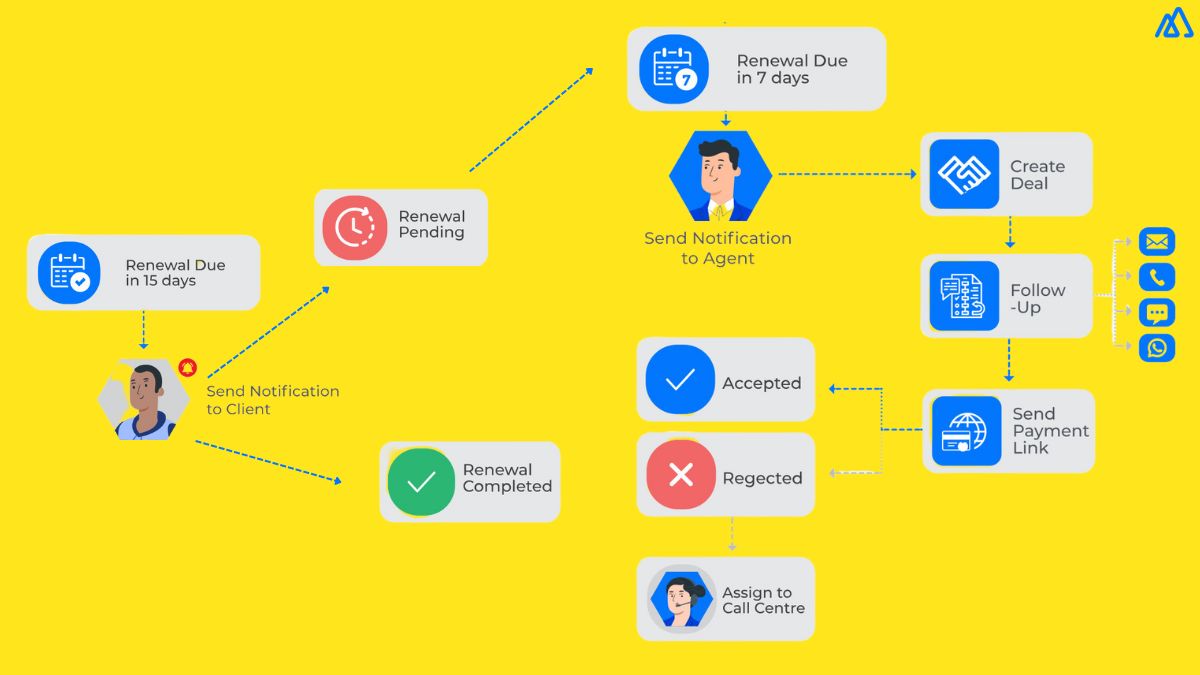 1. Enable Teams to Focus on What Matters the Most
If you think about the most important tasks for a salesperson, the answers are building relations, prospecting, or closing deals. But if you think about what salespersons maximally do during a workday, the answers change. Their time largely goes in sending emails, updating data, etc.
Kylas lets you automate every step of the sales process. All your routine tasks, such as shooting texts, setting reminders, etc. run on auto pilot, and can be defined with event and time-based triggers. The most evident advantage is that your teams are saved the effort of manually doing these and they can focus on more important tasks. Additionally, your processes become more accurate and timely since the scope of human errors is reduced.
2. Leverage Automations to Work the Way You Want
Your sales process is as unique as your business. It is not enough for you to be able to simply automate processes. Rather, you must be able to automate processes to work exactly the way you want.
With Kylas, you can create and customize workflows for every operational facet in a few simple steps. You can set conditions, specify actions, or define triggers. For example, you can create an automated workflow to send a follow-up email after a specific number of days to every lead in a selected stage of your sales process. Furthermore, you can personalize the email by having it reflect every lead's name. Here are a few more useful automations that can be set up:
2.1 Workflows for Cross-selling & Upselling
Your team has already done the hard work of securing a cross-sell or an upsell. Kylas eases their tasks ahead by enabling the creation of automated workflows for such sales. Additionally, they can clone deals with pre-saved contact details to make the most of their bandwidth.
2.2 Email Sequencing
Kylas does away with the need to send emails manually every time you add a new customer or change their stage. You can create workflows to send out standardized and customized emails to clients in different pipeline stages.
"Kylas's workflow automation has allowed us to eliminate manual errors from our processes and helped us enhance customer satisfaction. The CRM's task assignment, timely reminders, and notes features ensure that tasks are completed on time and without external intervention." Amal Saju, Head of Operations, Clover Overseas
---
Say Yes to Data-Driven Decisions
Data is perhaps the best tool in the arsenal of any business, for it contains valuable information for success. Data-driven organizations are 19x more likely to be profitable. But the prerequisite for this is properly managing and smartly leveraging your data.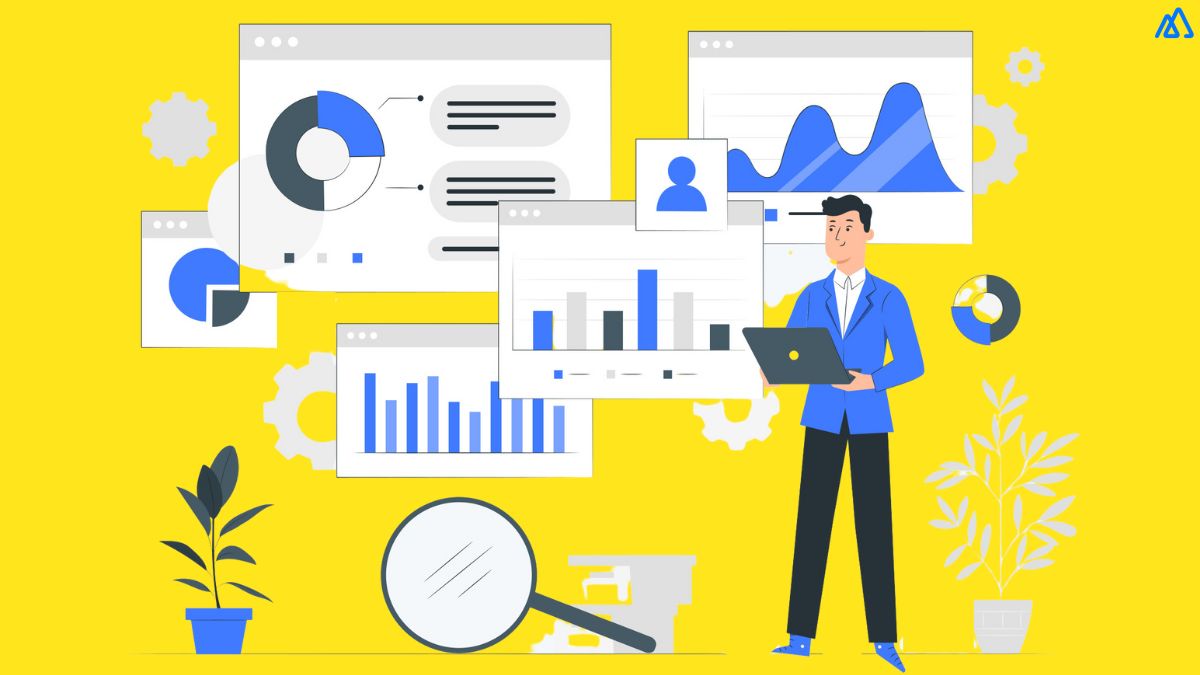 1. Transform Numbers Into Actionable Insights
You can choose to see your data as simply a collection of numbers. Or you can see it as a goldmine of rich information. And to do the latter, you need CRM reports.
Kylas converts all your data into usable and actionable insights. Be it your team's performance or the success of your marketing campaigns, you can customize reports to tell you exactly what you want to know. These reports are visually engaging, interactive, and multi-dimensional. Besides, you can use filters to easily access the relevant reports and even share them with your team or stakeholders.
"Kylas's effective data management has helped us to maximize the value of our data. We can collate all information, segregate it with filters, and use it for contextual communication with all our clients." Sufia Parveen, Digital Marketer, Career Choice 360
2. Maintain a Bird's-Eye View of Every Business Facet
Circling back to the topic of smartly leveraging data, you need to arrange your data in a way that gives you the necessary details in a single glance. This is helpful for every member of your organization, right from top-level management to salespersons. Kylas thus offers a variety of customizable CRM dashboards.
You can set up a daily activity dashboard to include metrics like calls made, meetings scheduled, etc. that helps your teams stay on top of every task. This can transform your operations since there'll be higher accountability and productivity from your teams. Other crucial business aspects like pipelines, revenue, individual performance, etc. can also be tracked with dashboards on Kylas.
3. Make Educated Guesses About Your Sales Health
Sales are the most crucial outcome towards which every other activity is directed. You're doing everything in your power to achieve it but have no idea whether it will bring the required results. You're throwing darts in the dark and may end up making wrong decisions.
Instead, you can make educated guesses about your sales health with Kylas forecasting. You can get a clear picture of how much revenue your team can generate within a given time period and make the right business decisions in terms of deal prioritization or resource allocation. You can also customize a dashboard to view your forecasting data.
---
Go Beyond Customer Satisfaction
The use of CRM has been linked to a 74% increase in customer satisfaction. True to its name, the software helps you manage and optimize customer relations. However, there are a few tricks you can use to leverage CRM software and go above & beyond to delight them and build a loyal customer base.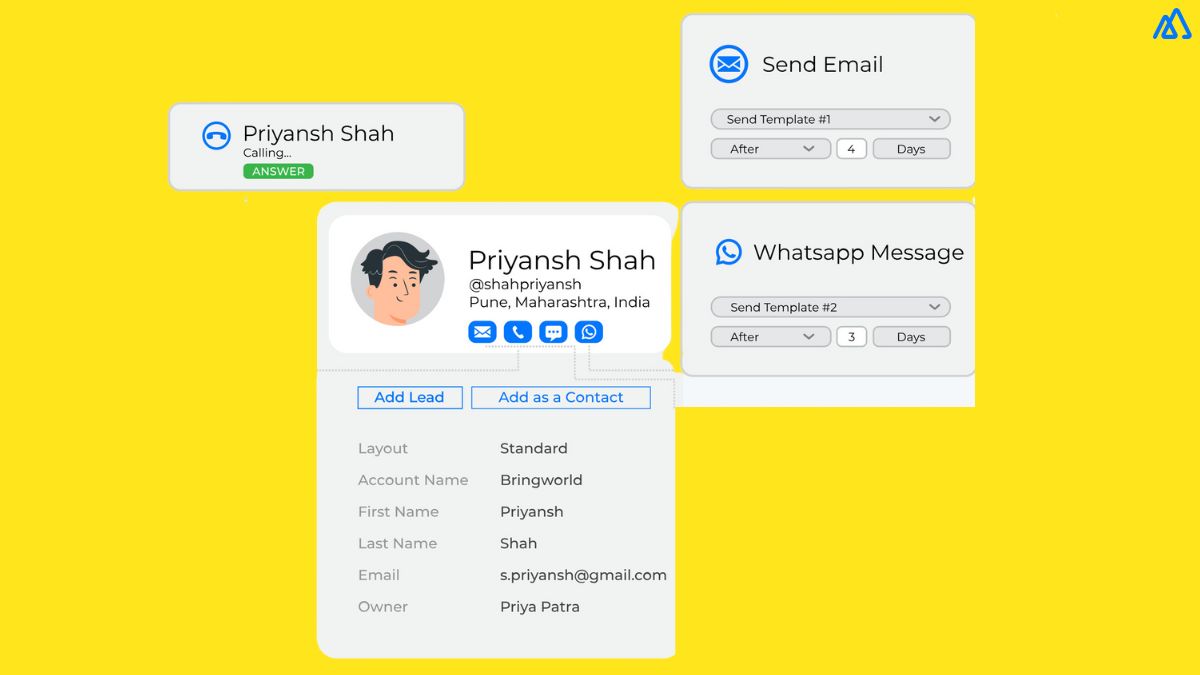 1. Deliver Services With a Personalized Touch
Customers, especially the new-age ones, expect the best treatment from businesses. They are unwilling to compromise on the service they receive and want to feel valued. Most of all, they want their individuality to be respected.
Kylas helps you win them over by adding a personalized touch to your services. For starters, you can segment customers based on parameters of your choice using smart lists. You can hence understand their requirements better and assign the right people to work with every customer. Using such segmentation, you can also engage them with contextual and relevant communication. Such personalization goes a long way towards increasing your chances of sales success.
2. Stay Informed of Their Entire Backstory
Another important contributor to the overall experience is how informed your team members are of the customer's history. 70% of customers expect that the person they are interacting with should know their entire backstory. But when there are multiple people working on multiple leads, this can get difficult.
Unless of course, you're using Kylas! It has a communication sidebar that easily tells you the details of every past interaction with the customer such as:
Which team members have interacted with the customer
Timeline of the entire communication
3. Engage Them at Every Channel & Touchpoint
Customers today are spoiled for choices. Businesses thus need to go the extra mile to engage them and stay relevant to them. The most effective way of doing so is to consistently engage with them.
Kylas optimizes your efforts by enabling communication with customers via numerous channels like email, SMS, or WhatsApp. You can set up automations to ensure that no important touchpoints are missed, and that you reach them at the right time. You even can create templates for the same and personalize it by automatically inserting every customer's name in the communication being sent.
---
Make Kylas Your Best Asset
In essence, the way to make the most of Kylas is to turn it into your biggest asset! You can fall back and rely on it to streamline all your processes, help your teams work better, and boost your sales.
1. Use It as a Centralized Data Repository
There's no feeling worse than having the required information, but not being able to find it in time. But with manual methods of data collation, you need to brace yourself for it. Having multiple spreadsheets and files is bound to result in chaos, since your data is scattered all over.
Use Kylas as a centralized data repository and have all information available at your fingertips. It stores all customer information, sales metrics, crucial documents like quotations, and even tracks data of your team members' performance. It is the simplest and most effective answer to all your data storage and usage concerns.
2. Expand Its Functionality With Integrations
A business is rarely limited to a single platform for its operations. There are social media websites, invoicing systems, payment portals, etc. that are involved. CRM integrations prevent you from having to shuffle between these numerous platforms.
You can expand Kylas's functionality by integrating it with other apps and bringing all your operations to a unified platform. It has an expansive marketplace that includes the leading platforms used by businesses in their tech stack. For example, you can sync Kylas with desking software to store and work on all raised tickets from within the CRM. Alternatively, it can be synced with bulk emailing and WhatsApp platforms to seamlessly send demo invites, order updates, etc.
---
In Closing
Have your own success story with Kylas? Share your experience in the comments below or reach out with any questions. Let's grow together!
Start 15-day Free Trial