"Stress in Sales is not just a local phenomenon, it's not a blip in the system and it's not more likely to appear in one sector over another. Stress in sales is real, it's shrouded by stigma and self-stigma, as the results reveal."
– Dr. Zoë Douglas-Judson in 'Stress in Sales'
Everyone in Sales knows about quotas. Quotas are nothing but sales targets, bound by time constraints.
If Sales can match targets? Great job!
If Sales can't match targets? We need more from you!
If the trend continues? We need to talk!
Sales can be a stressful job that affects individuals as well as a sales team. Because sales is usually commission-based, pressure and its partner in crime, i.e., stress is an expected part of the job.
So much so that when asked 'what are the main causes of stress in sales at your workplace', participants stated targets (at 39.39%) and too much work (at 38.53%) as the main culprits.
Put simply, high pressure does not bear results. In fact, studies like these show that turning up the heat only backfires.
What is needed then is to work on your sales team's motivation levels and their ability to manage stress effectively.
The Best Sales Motivation Techniques You Need to Know
What is Sales Motivation?
It is the driving force that salespersons need to put in the extra effort for sales success.
In essence, the right motivation strategy will help produce a desire for sales success. And in turn, the desire will determine the level of commitment that a salesperson invests daily in achieving their sales goals.
Having a sales motivation strategy in place is essential for any Small Business. This helps the sales team bring their best to the table, every day.
---
What Are the Benefits of Sales Motivation?
A motivated workforce helps a business grow faster with-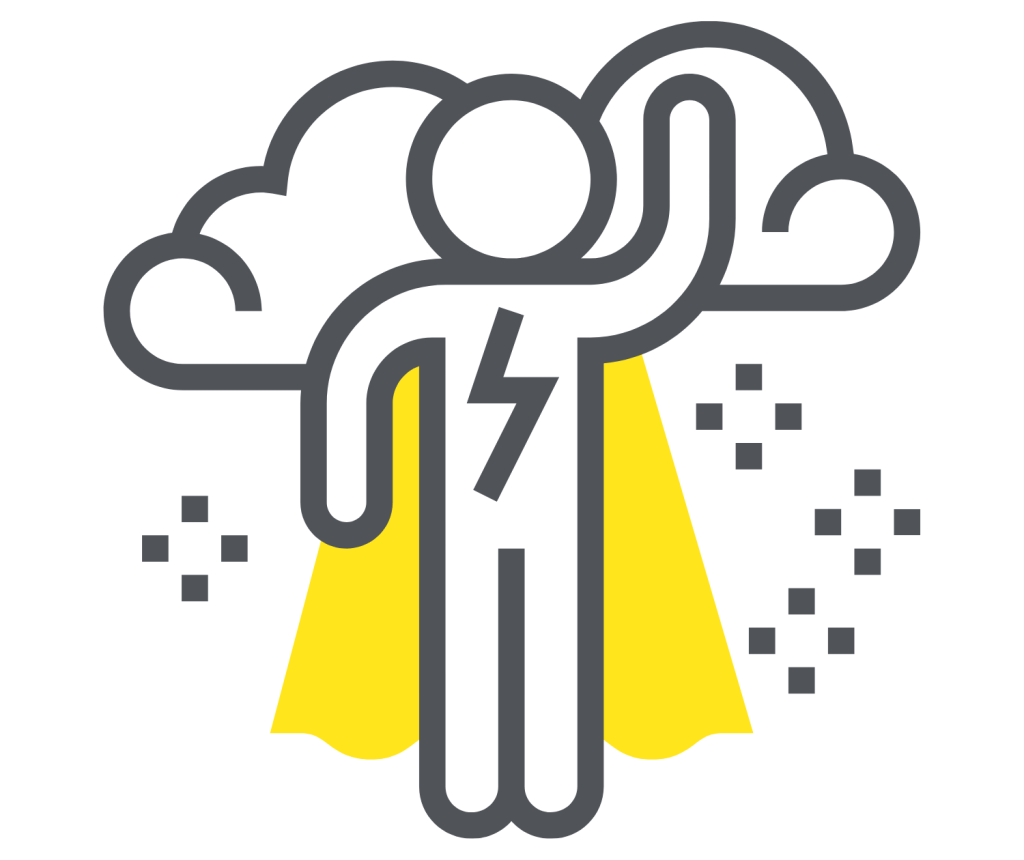 Increased sales productivity
.
.
.
Improved feelings of accomplishment
Potential for future growth
And results in increased revenue generation
---
What's Changed with Sales Motivation?
Sales managers and team leads are always on the lookout for creative ways to motivate their teams.
While, a motivated team means that the Sales Managers can focus on the bigger things like forecasting, growth, and sales strategies, a demotivated team means they need to spend more time monitoring and pushing the team to perform.
Moreover, sales motivation is needed to encourage the salesperson to confront the fear of rejection daily without giving up their confidence to deliver. This is why sales, as a function, is so different from the rest.
The pressure of targets, the fear of rejection, and retaining the confidence to keep going makes sales motivation a must-have for any business.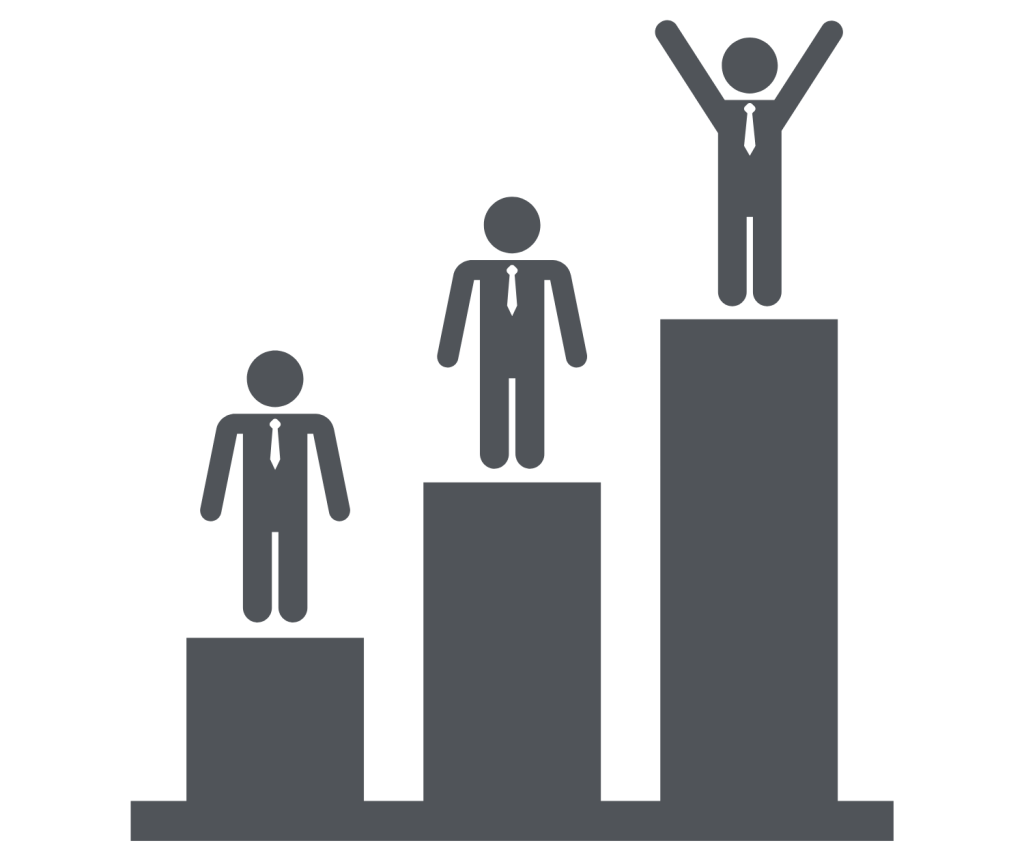 Incidentally, some salespersons possess a higher internal drive than others and require little guidance. Let's call them 'star performers'.
.
Next in line are the 'core performers'. They require some guidance and perform better with sales motivation strategies.
Towards the end come the 'low performers' who require high levels of monitoring and motivation to move the needle.
Normally, the top performers are ignored when deciding on the techniques for motivation as they don't need much to achieve their goals. The management then shifts focus to the low performers.
Low performers generally tend to be either new hires who require handholding or senior reps who have become complacent and well settled in their comfort zones.
In this scheme of things, the core performers are often ignored. In most sales teams, core performers constitute the largest group.
The result?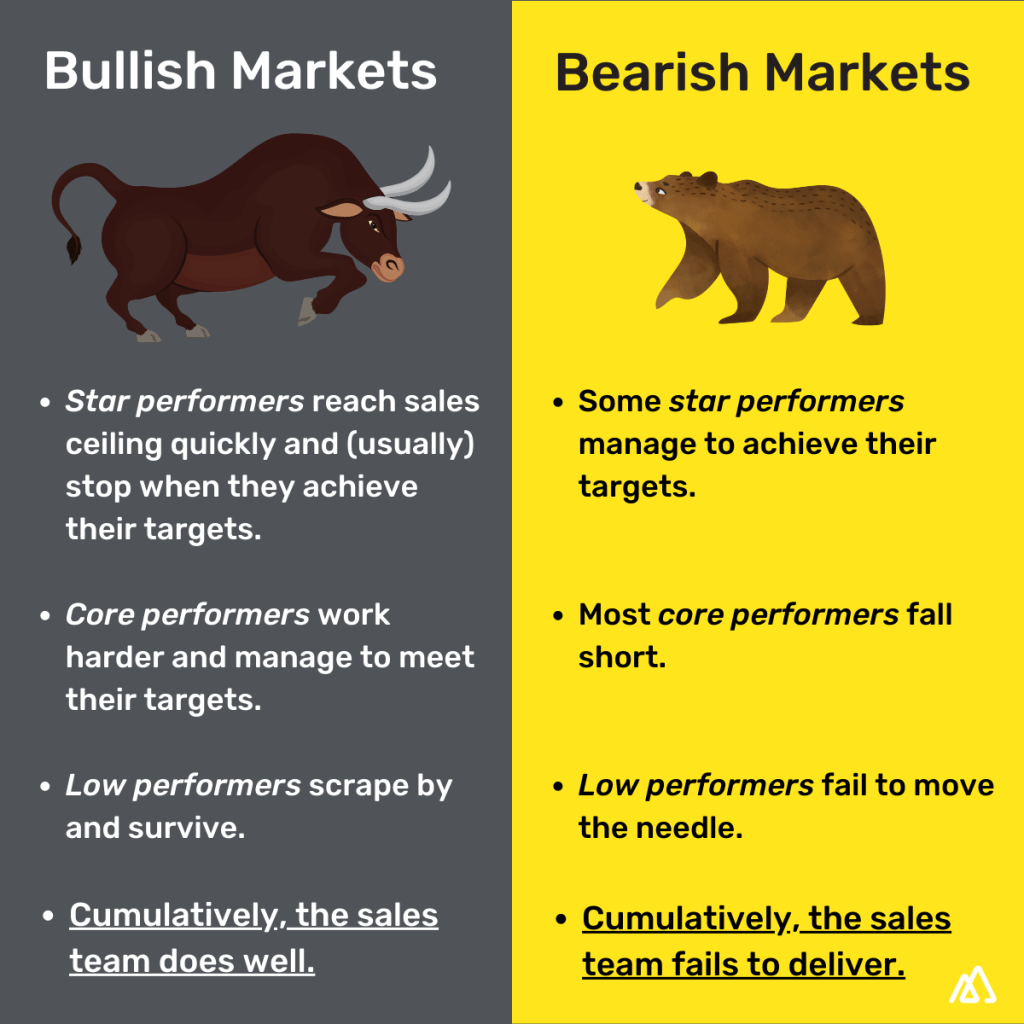 If you want your business to grow, then your sales motivation strategy must be innovative and in tune with changing market scenarios. Anything else and the chances of success diminish.
Here are the types of sales motivation techniques you can use to boost sales motivation.
---
Types of Sales Motivation Techniques for Small Businesses
To manage the motivation of any team, decision-makers need to look at all factors that affect a salesperson's psychology and motivation levels.
And those factors can be identified by asking questions like-
What do they expect from us?
Will only monetary rewards suffice?
Does personal growth figure here?
Or should one look for an assortment of these factors?
Sales motivation programs must be designed in such a way that your entire team – star, core, and low performers, can perform to the best of their potential.
To understand the topic at hand, we need to delve into the various types of motivation that exist-
A) Extrinsic Motivation
Reward-based motivation is the oldest trick in the book. Extrinsic motivation is based on the creation of desire by offering employees something based on previous performances.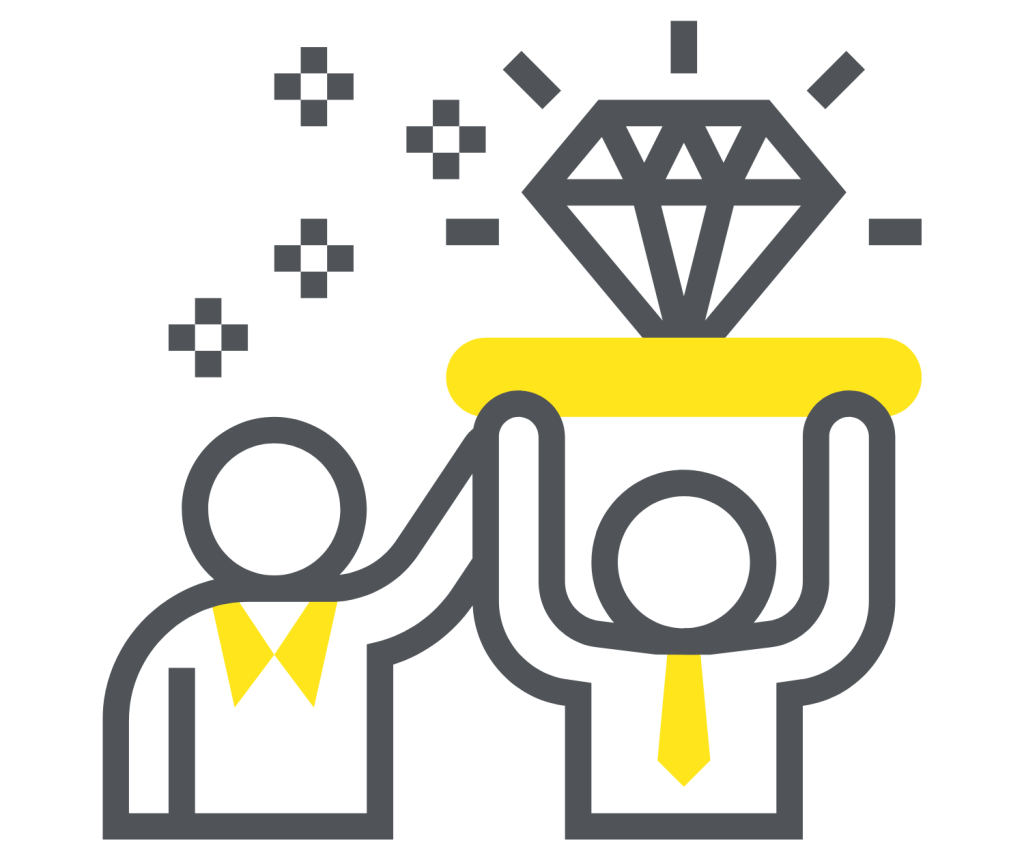 This outside-in approach encourages salespersons to visualize rewards and strategize in order to capture these rewards. It does so by focusing on more than just a defined salary.
.
Extrinsic motivators-
Best Tools for Extrinsic Motivation
1. Incentives and Commissions
Offer attractive incentives/compensation plans where previous work performance decides the reward.
Monthly incentives based on performance.
Quarterly bonuses based on monthly performance.
Yearly bonuses based on quarterly performance.
Salary increments based on performance.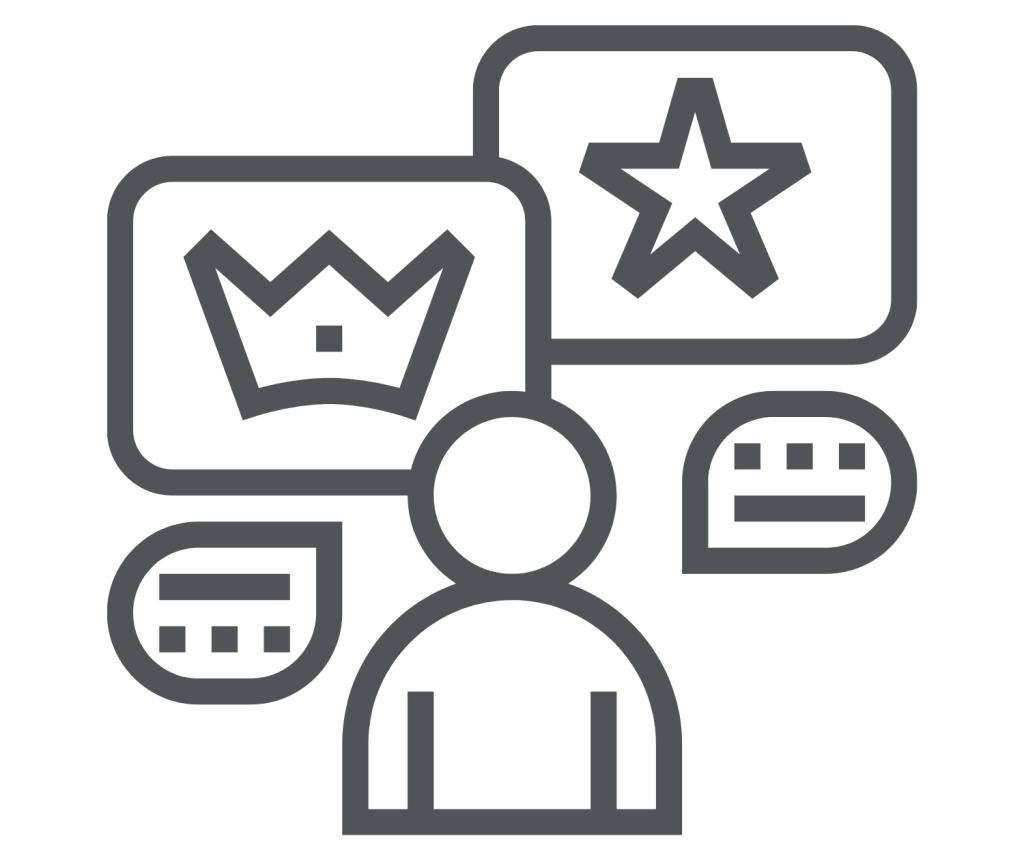 2. Gamification
.
Add an element of fun with contest-induced rewards or incentives to develop a sense of fellowship with the team.
.
(Threshold-based) Meet/cross targets and win.
Create multi-tiered contests like the best performer and the fastest learner.
3. Recognition Goes a Long Way
Salespersons need to feel that their work is appreciated by their managers and the leadership.
Leaders like CEOs and CMOs can praise/recognize initiatives.
Public recognition and rewards like conferring certificates and paid travel opportunities.
Get the winners involved in the decision-making process.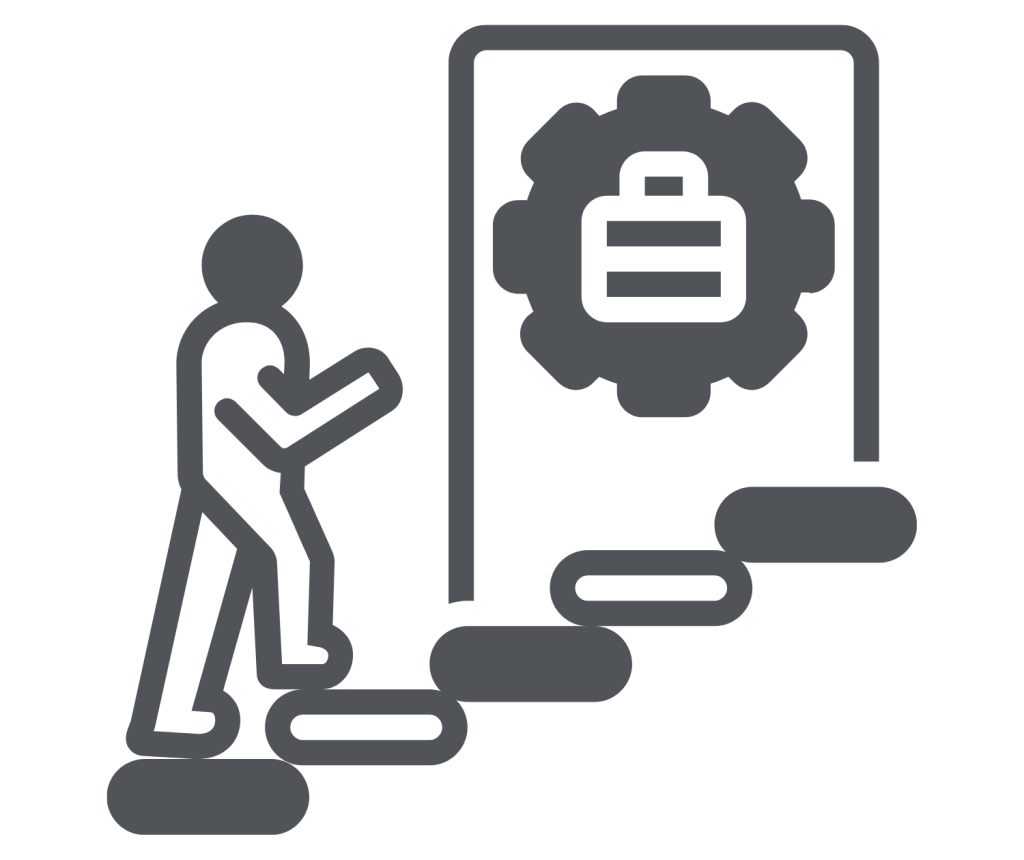 4. Growth Opportunities
.
Effective managers know that getting results from their team requires encouraging personal and career growth.
.
Provide them with upskilling opportunities like online courses/certifications.
Offer career growth opportunities based on performance and management skills.
Provide them with personalized sessions for mental health, yoga, and personal security.
Kylas Pro Sales Motivation Tips for Sales Managers– Using only extrinsic motivation works in the short term but isn't as effective for long-term motivation.
Here are some surprising discoveries that multiple studies have uncovered*-
Incentives/rewards can actually deflate motivation in the long run.
However, when tasks are meaningless and boring (Read: Mundane sales strategies), extrinsic motivation works well in the short run.
Meaningful, interesting, and enjoyable tasks motivate salespersons, improving engagement 3x times.
Intrinsic motivation improves job satisfaction more than extrinsic motivation does.
*This section ignores salaries and the motivation value that it brings to the table.
---
B) Intrinsic Motivation
Intrinsic motivation focuses on 'within' or also referred to as the 'ego'. In effect, the technique followed is that of giving 'independence' to the salespersons where they function by themselves.
This is why managers often confuse the term with a hands-off approach. However, intrinsic motivation is more of a 'what do you need to perform better' approach.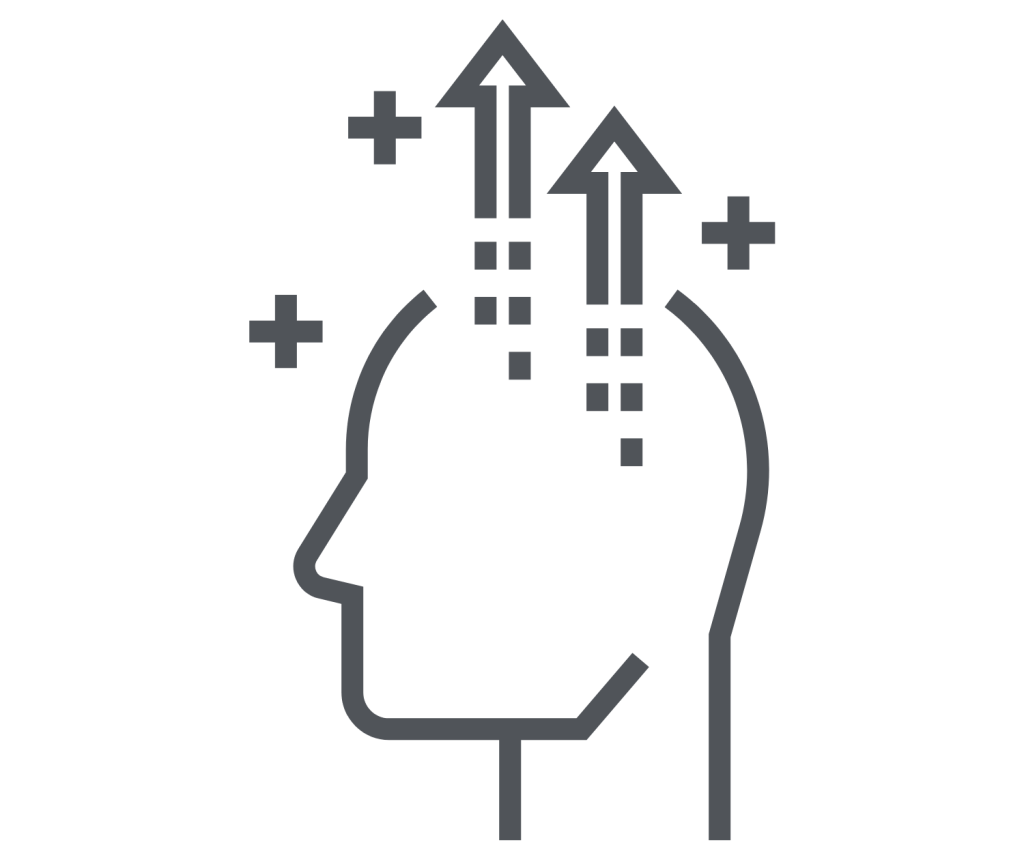 So sales managers let their teams work independently but are available to problem-solve any issues or remove blockers.
.
Every salesperson values their pursuit of satisfaction differently. While incentives, personal growth, and career opportunities are undoubtedly great motivators, intrinsic motivation focuses on producing positive feelings of purpose.
Intrinsic motivators-
Some level of autonomy in decision making
Some level of freedom to undertake initiatives
When intrinsic motivation is aligned with extrinsic motivation, sales motivation does boost performance in the short as well as the long term.
Best Tools for Intrinsic Motivation
1. Tactical Decision Making
While the sales strategy is set by the sales manager and leadership, allow salespersons to execute tactical decisions at their level. Example – leads to target/follow-up with.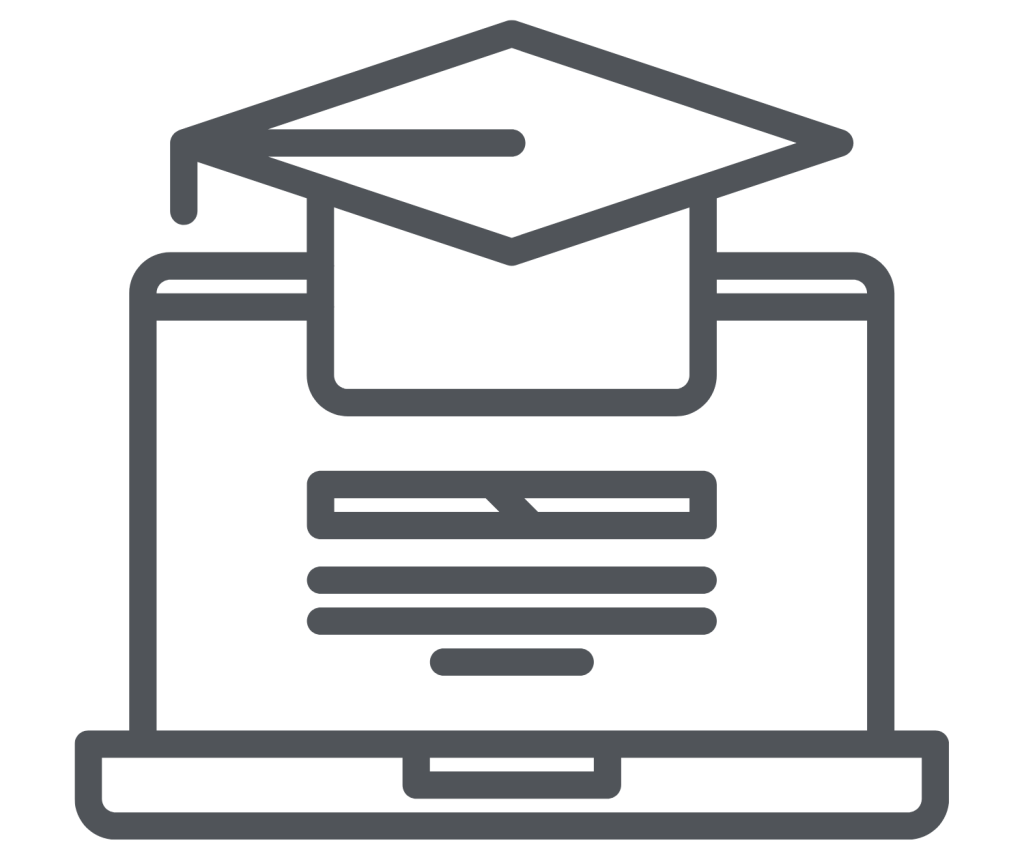 2. Learn/Upskill
.
While mastering sales and business skills do play motivate, not everything must be work-related. Allow them to pursue learning for personal growth with non-work-related topics as well.
3. Create an Ecosystem to Suit Ones Motivating Factors
The drive to success depends on multiple factors that ebb and flow often. Be flexible with your rewards. For example, if the foreign trip is to London but the salesperson prefers another place, then consider it.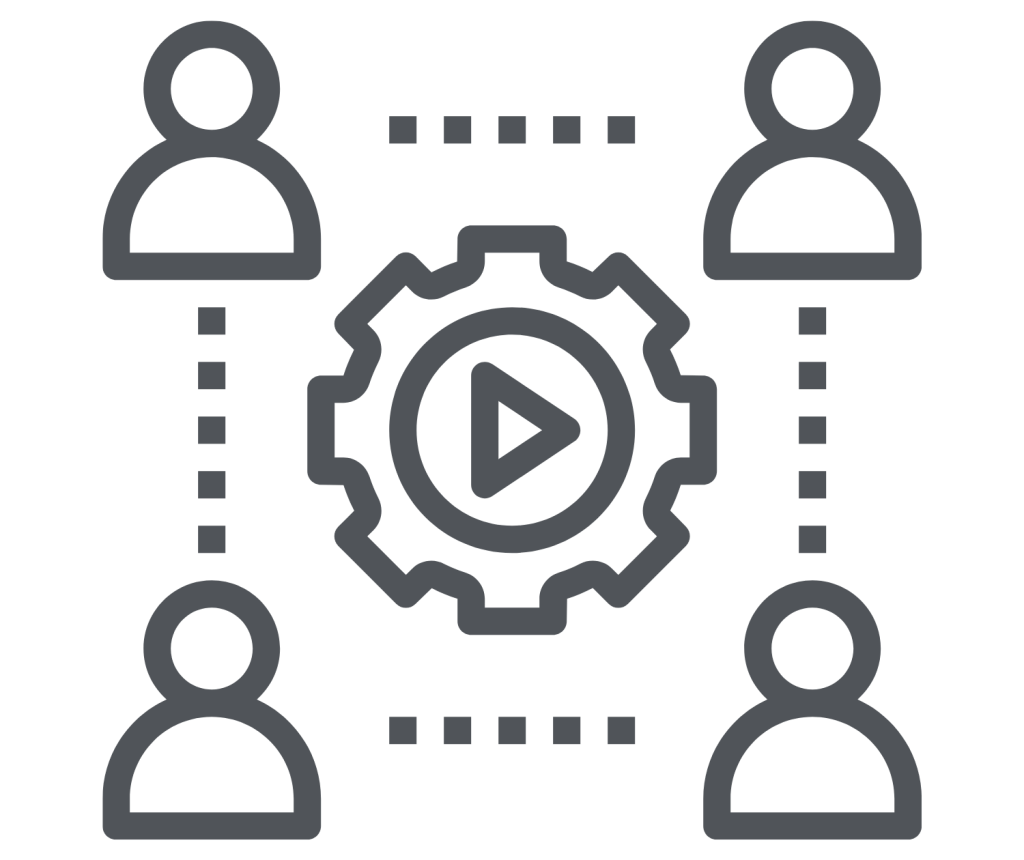 4. Team Collaboration
.
Some salespeople work well with other team members more than others. Don't force them into situations that don't satisfy them. Most star performers work individually while core performers generally enjoy working with others.
Kylas Pro Sales Tips for Sales Managers– Be flexible in your management style with feedforwards and keep communication channels open.
Typically, the word feedback leaves a bad taste, and rightly so. Instead of providing assessments, criticisms, and even resorting to micromanagement, comment on the best ways they can improve. Identify what they need from you and/or the organization to bring about that change.
Hold quarterly feedforward sessions to understand their professional as well as personal goals.
How do they want to achieve their goals? Some salespersons prefer resolving matters themselves while others require guidance. This affects how involved the manager will be in the process.
Frequent communication is key for all stakeholders involved to recognize the strategies and tactics that work, their impact, and expectations.
Interact with the entire team regularly to stay on track. This can be done daily, on alternate days, on pre-set days of the week (like Monday and Friday only) or weekly.
Interact at an individual level based on the support each participant requires. This can be done daily, weekly, bi-weekly, monthly, and so on.
Let your team members choose how and when they want to interact with you. While face-to-face is always the best option, include emails as an option. Such non-confrontational communication can work properly with less social salespersons. (Read: Start performers)
---
C) Altruistic Motivation
Altruistic motivation is, in a sense, a behavioral approach rather than a technique. This deep-seated trait focuses on the welfare of others. While it cannot be learned, it can be mimicked to fit with who you are as a person.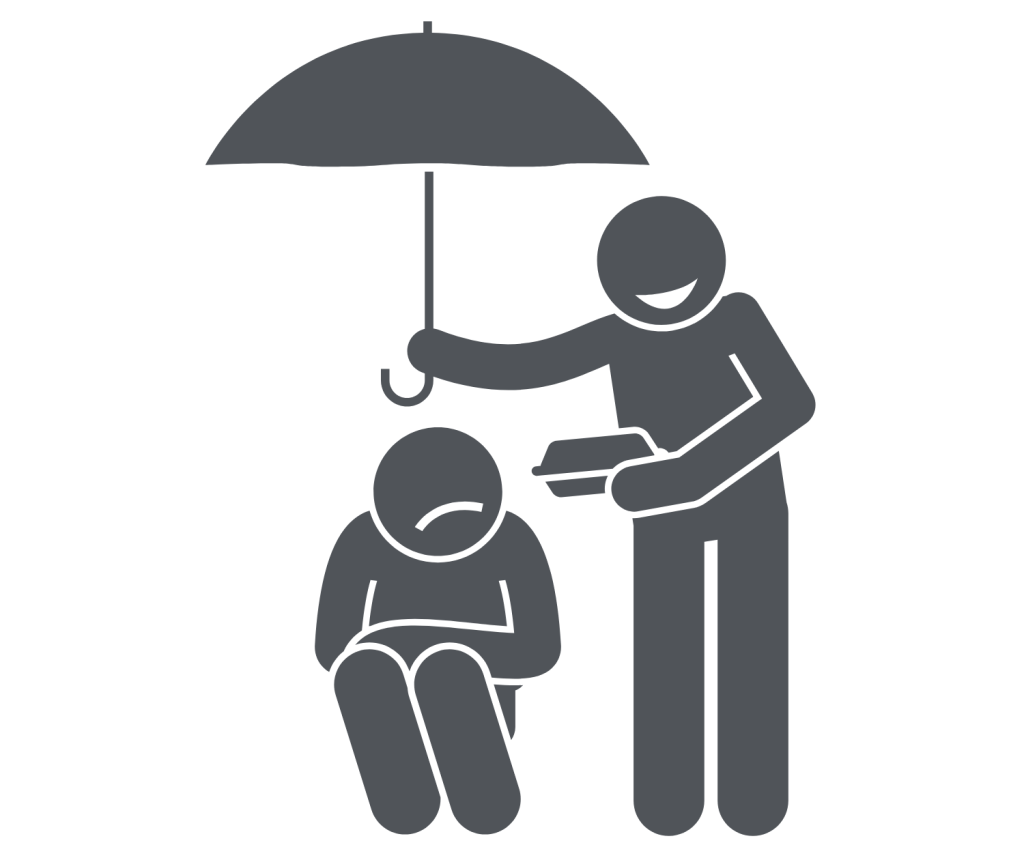 What sets it apart from extrinsic and intrinsic motivation is that it can come at a loss to oneself.
.
In a way, altruism is an extension of intrinsic motivation wherein actions are caused by the desire to feel pride and not shame. However, these acts are self-generated and extrinsic motivations do not interact with them.
Best Tools for Altruistic Motivation
1. An Alternate Perspective on Confrontation
While not a tool per se, changing one's definition and perception of confrontation can help. Normally, 1:1 meetings aren't sought after as they can become confrontational (Read: Feedback).
Altruistic sales managers may have such a conversation with their salespersons-
"Does the sales strategy/tactic work for you?"
"What obstacles are you facing?"
"How would you do things differently?"
"What do you need from me/the organization to help you do better?"
"Okay, here's what I think you did well…"
"Here are a few obstacles (improvement areas) I think you can counter…"
"How about you try these suggestions to improve in said areas…"
2. Added Responsibilities and Authority
As a reward, involve them in strategic and tactical planning.
Or let them head the team for a day.
Kylas Pro Tip– Never be guilt-tripped into giving.
Not to discourage anyone from using an altruistic approach, but helping others to benefit from it and not because one wants to, is not an altruistic approach. If this is the case, then the act is an opportunistic one.
Moreover, such opportunistic acts are difficult to commit to over a long time.
NOTE: For a more conceptual understanding of sales motivation and its types, head over to this blog.
---
The Right Mix of Sales Motivation Techniques Can Pay Dividends in Spades
Incentives and compensation plans are the used extensively around the globe to motivate employees. However, if you ask a salesperson if they have the right support, a candid answer may sound like this-
"The incentive plan works for me but it doesn't do enough."
And/or
"And I need more support in terms of access to the right information and technology to make decisions."
Different salespersons respond differently to different sales techniques, and this has implications for your organization.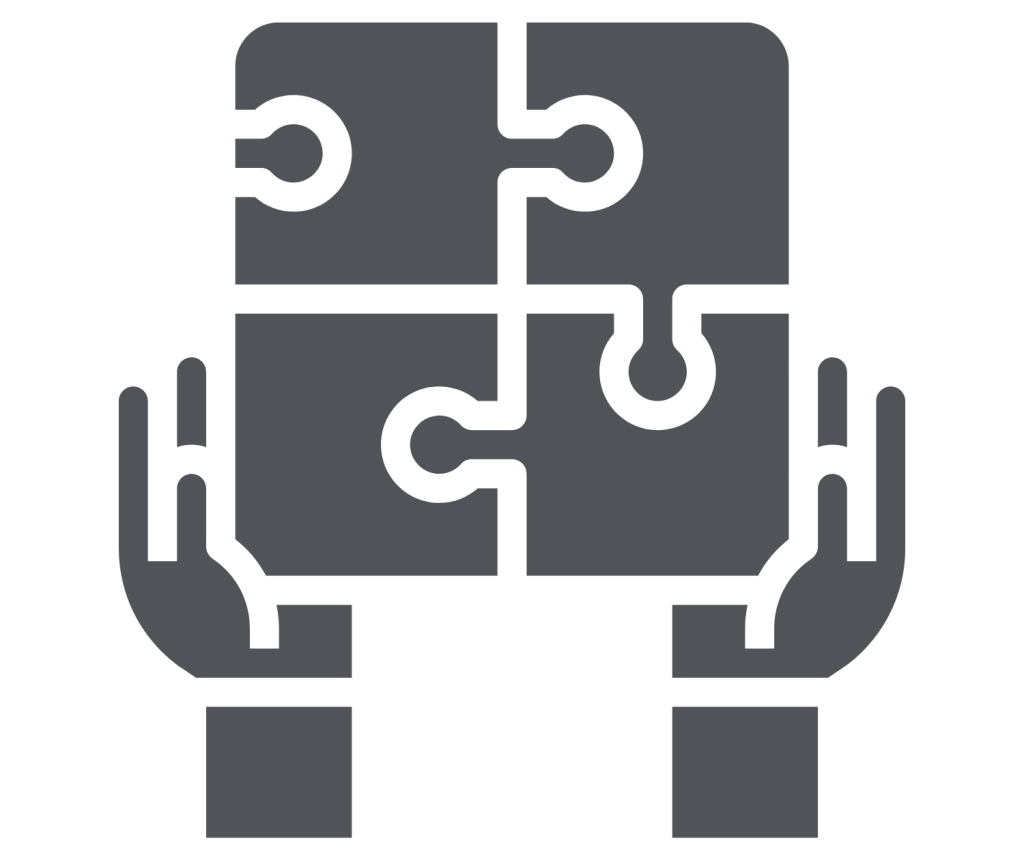 Star performers don't need much motivation. Extrinsic motivation & rewards ensure that they will keep delivering.
.
Core performers must remain the focus of your sales motivation strategy. Your applied and successful experiments will be good reference points in deciding what works for low performers as well.
.
Low performers require a lot of guidance/hand-holding as well as motivation to provide them with the leverage they need to become core performers. Be incremental in any technique applied.
Rather than setting up a full-fledged strategy or reworking existing ones, start by trying out small motivational experiments and implementing those that work.
Experiments can help small business owners, like you, pilot change incrementally to ensure that your efforts bear higher returns for your business.
Start 15-day Free Trial