For growing businesses that have been using the traditional methods of contact and customer data management, spreadsheets may be the go-to tool.
Your Excel sheets are all good till you have a few hundred entries and a small team of people working on them. But as your business grows, customer data increases, and more people are added to your team, that is when the trouble starts. Chaos and confusion follow.
That is when you start pondering the CRM vs. Excel dilemma that most growing business owners often go through. You have to make a decision before things go out of hand.
Spreadsheets are very handy for any business, but your customer data needs more than what Excel can offer. Sales CRM software, on the other hand, is explicitly built to organize and manage customer data and scale along with your business.
It is made for better collaboration, easy access to data, and automation of a range of tasks to make your job easier.
Let's find out why CRM wins every time the CRM vs Excel battle ensues.
---
Why Is CRM Better Than Spreadsheets?
This question has obvious answers that almost every business is aware of. But since many growing business owners are still skeptical about making the switch from Excel to CRM, let us try to put an end to this confusion and dilemma for good.
Yes, Excel has several capabilities and it can handle large amounts of data as well. But Excel is complicated and not user-friendly, to say the least.
1. Centralized Data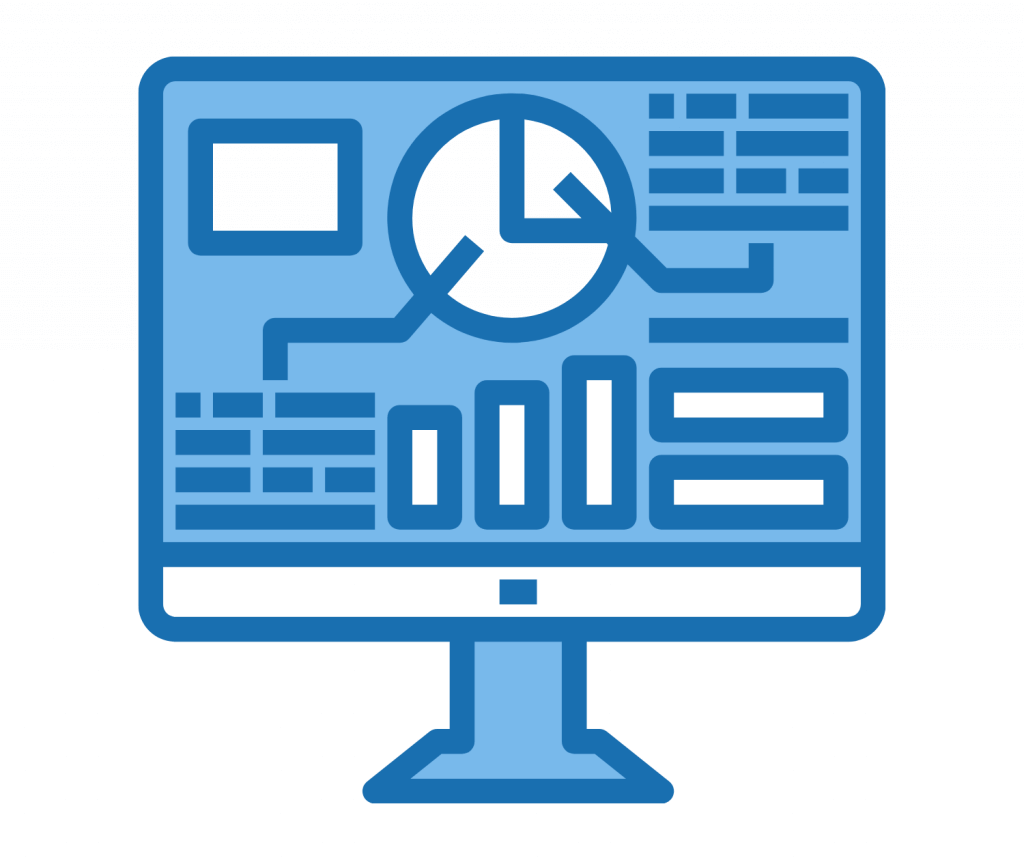 CRM facilitates better access to customer data. It is a platform where you can store all your customer data centrally and give access to your team members as and when needed.
.
With all your customer data being centralized on a single platform, you can access it from any device, and don't have to keep shuffling through multiple spreadsheets.
According to Software Advice, 74% of businesses indicated that with the usage of CRM software they now have better access to customer data.
2. Easy Integration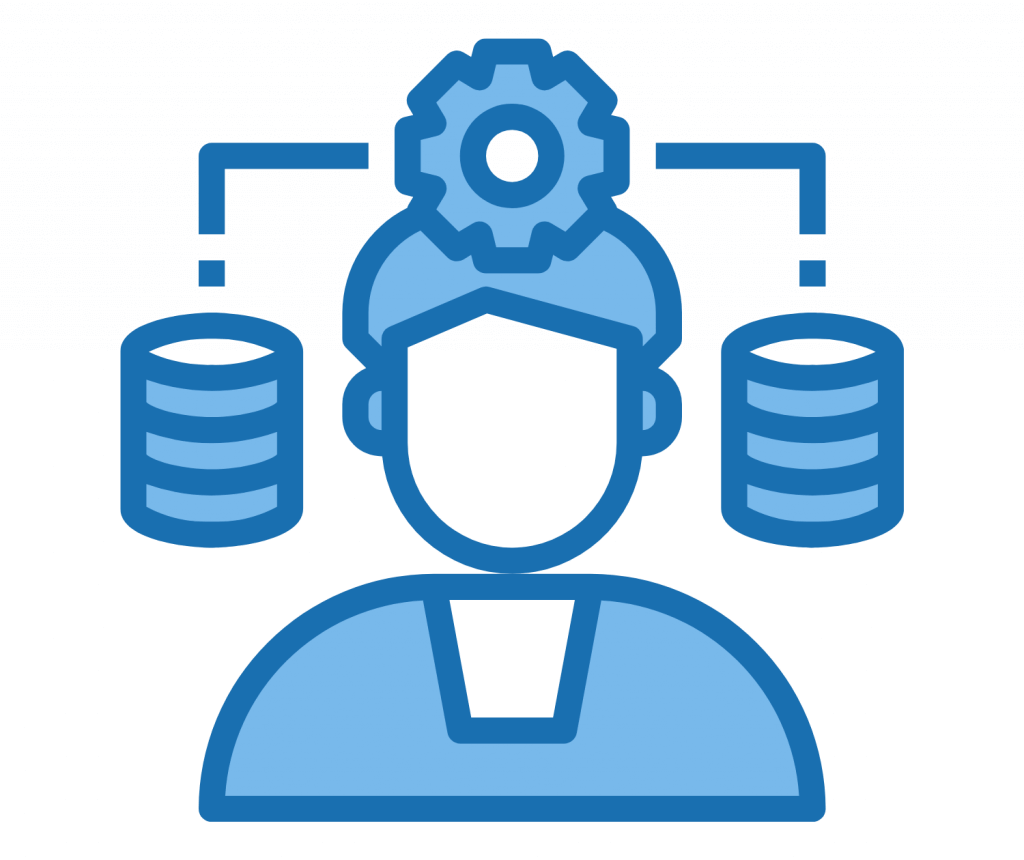 With CRM Integrations you can link your CRM with all the other business applications you are using, such as your email, social media apps, and so on. So your CRM software can automatically gather data from these apps if you need to. You don't need to have your team members spend time data entry as you would with Excel.
Kylas offers multiple seamless integration opportunities that come with using a CRM, including Indiamart, Facebook, marketing automation, and more. This means salespeople need not spend time manually porting information into countless spreadsheet templates.
3. Customization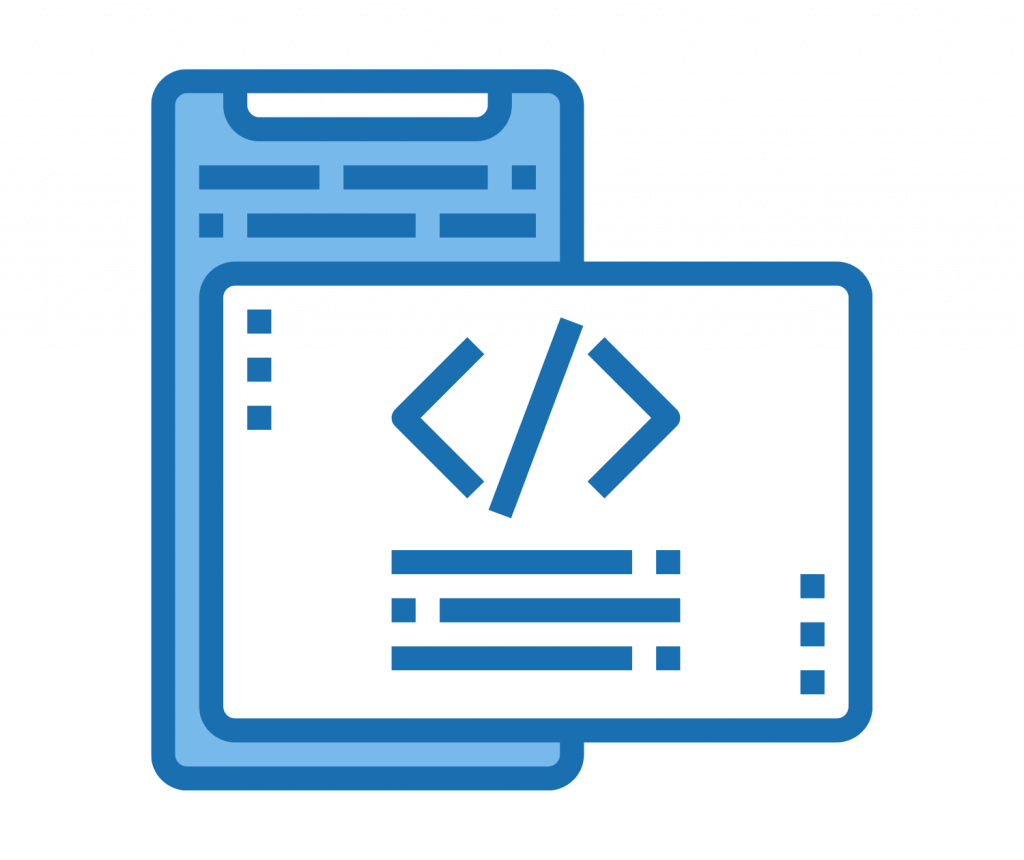 You can also customize your CRM software to cater to the unique needs of your business.
.
From setting relevant KPIs to measure performance to segmenting your customers based on location, age, gender, etc., there's a lot you can do with CRM. This kind of customization is not possible with Excel in most cases.
4. Analytics and Reporting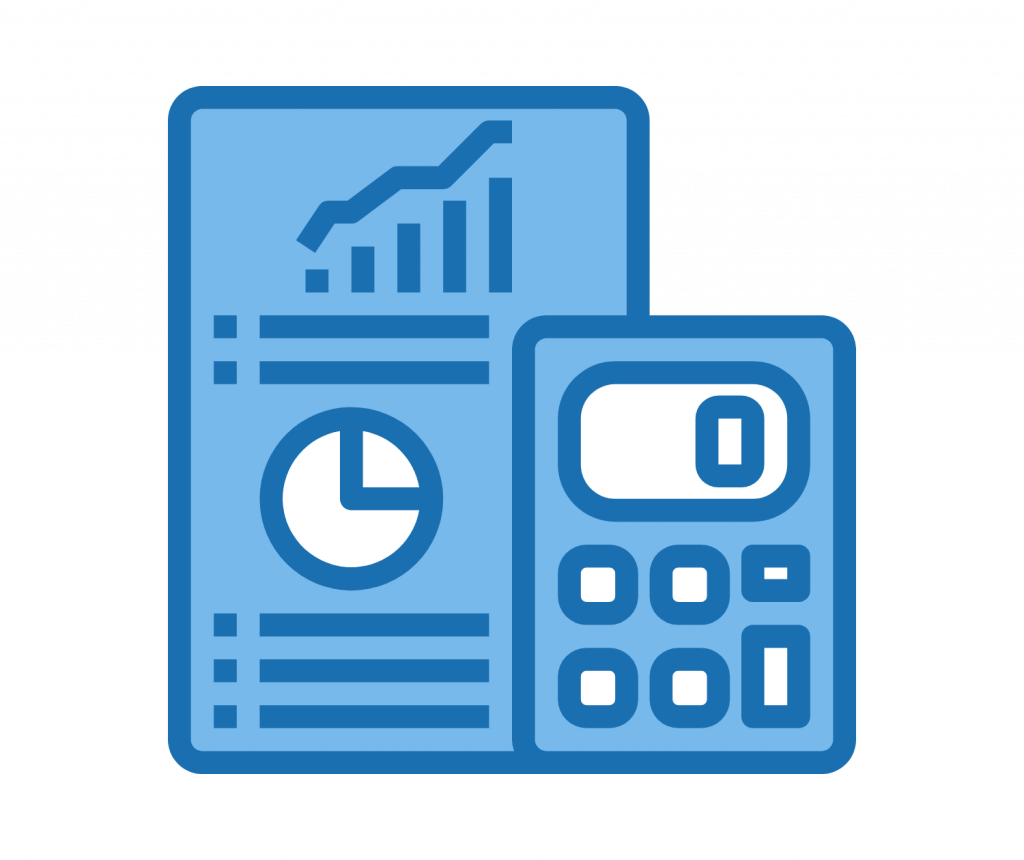 Data analysis and reporting features in CRM software help you understand your sales process better, showing you where you need to improve. These capabilities are lacking in Excel. Any analysis you do or reports you generate has to be done manually.
.
All of these and more benefits that you enjoy with CRM make it a better choice over Excel spreadsheets any day.
5. Marketing Automation
Most CRMs provide Marketing Automation feature set within the platform. Tools included with marketing automation include Email Marketing, Lead Qualification, Lead Scoring etc. However, Marketing automation isn't a part of Excel's capabilities, requiring you to purchase third-party software in addition to utilizing excel spreadsheets.
---
Excel vs CRM: A Detailed Comparison
To understand why your growing business can do much better with CRM than it is doing with Excel, we have drawn a comparison between these two very strong contenders.
This should help you realize how CRM gives you some added benefits over spreadsheets and why investing in good CRM software can be a great business decision for the long run.
Here are some of the key points of comparison we have considered and a brief discussion on how Excel and CRM differ under each point.
| | | |
| --- | --- | --- |
| | Excel | CRM |
| Data Entry | CRM integrates with various applications and automatically captures from different sources. Human error is minimalized. | Multiple users can access and work from the same database simultaneously. This improves collaboration between departments. |
| Collaboration | Manual data entry is time-consuming and opens a door for human error. | Manual data entry is time-consuming and opens the door to human error. |
| Analytics and Reporting | You have to manually perform analytics and create reports, which takes a lot of time. | CRMs have automated analytics and reporting capabilities that allow you to generate up-to-date reports. |
| Time Value | A lot of time is wasted because each entry has to be done manually, and in carrying out many other repetitive tasks. | A lot of time is wasted because each entry has to be done manually and in carrying out many other repetitive tasks. |
| Automation | Every task e.g. sending out emails, following up with customers and prospects has to be done manually. | By using automated systems, sales and marketing professionals can avoid time-consuming manual data entry work and focus on generating revenue through selling and marketing activities. |
| Customer Experience | Data is usually segmented and takes time to dig up the history and previous communication with a prospect/client, which usually leads to a broken flow of communication with them. As a result, customer experience and satisfaction are reduced. | CRMs provide a holistic view of customer engagement and relationships. With the ability to view all and up-to-date communication with a prospect/client, you are able to continue the flow of conversation in the right direction. This provides a more fulfilling customer experience and better relationship. |
| Scalability | As your company grows and customer relationships evolve, excel soon becomes insufficient. As a result, you miss out on great opportunities. | CRMs are more scalable. You will be able to take advantage of opportunities to upsell at the right time. |
Comparison between Excel and CRM
1. Data Entry
The biggest drawback that businesses rely on Excel face is the tiring amount of manual data entry required.
With Excel and spreadsheets, there is no way to automate data entry, taking data from various sources. Your sales team has to collect data from emails, customer conversations in chats, social media, online databases, and several other sources.
CRM software can integrate with various applications and automatically extract relevant data from these sources, import contacts, save customer conversations, and do a lot more.
So your team is relieved of repetitive and tedious data entry tasks and can focus on the more strategic, result-oriented work.
2. Data Processing and Analysis
When it comes to data processing or linking the different customer data available, like contact information, complaints, reviews, etc., CRM is way ahead of Excel.
For instance, say you need to carry out customer segmentation in terms of age, profession, and geographic location. In Excel, the only way to do this would be using formula and pivot tables.
In a CRM platform, these activities can be easily carried out with just a click of the mouse.
3. Collaboration
Collaboration on Excel can be a pain. If you are not using a cloud-based spreadsheet, every time someone needs data from the spreadsheet they will have to find out who has the latest version. If you make a change to the spreadsheet the entire team has to be notified.
In other words, your team is wasting a lot of time on unnecessary work. With a cloud-based spreadsheet like Google Sheets, it may be a little easier but not as easy as it is on a CRM platform.
CRM is excellent for collaboration. Every time you log in to access the data, you get the most up-to-date information. Everyone who is given access to the data can retrieve it without having to rely on others.
Multiple users can be working on the data without any glitches. Version history is also available to see when the last changes were made. The chances of errors in CRM are very limited.
4. Data Security
With Excel, all your customer data is stored locally on your system. This means any problem with your system could risk all this crucial data. So, no matter how careful you are, your data on Excel is not completely safe.
But in the case of CRM software, all your data is stored in the cloud on remote servers. Data is also stored on backup servers in most cases.
So even if your system undergoes a problem, you can rest assured that you will not lose any of your important customer data collected over the years.
5. Attachments and Documents
If you are using Excel, it means you need to store all the attachments and other documents separately because Excel does not have the capability to store attachments.
Whenever a customer complaint arises or you need to refer to a document for any reason, you will have to toggle between the Excel sheet and the other applications continuously.
CRM platforms, however, let you store all kinds of files and attachments. So anything you need is available on the platform and you don't have to leave.
6. Communication Tracking
With Excel, there is no way to track your communication with leads and customers. Even if you want to add the dates and times of when you contacted a lead, the data has to be entered manually.
With CRM software though, all your communication can be tracked. Good CRM platforms have call logging capabilities, email integration, mobile call tracker, SMS tracker, and such features.
This helps you log all your communication with leads, prospects, and customers in one place, for future use.
---
Downsides of Spreadsheets: Reasons Why Your Business Should Move to a CRM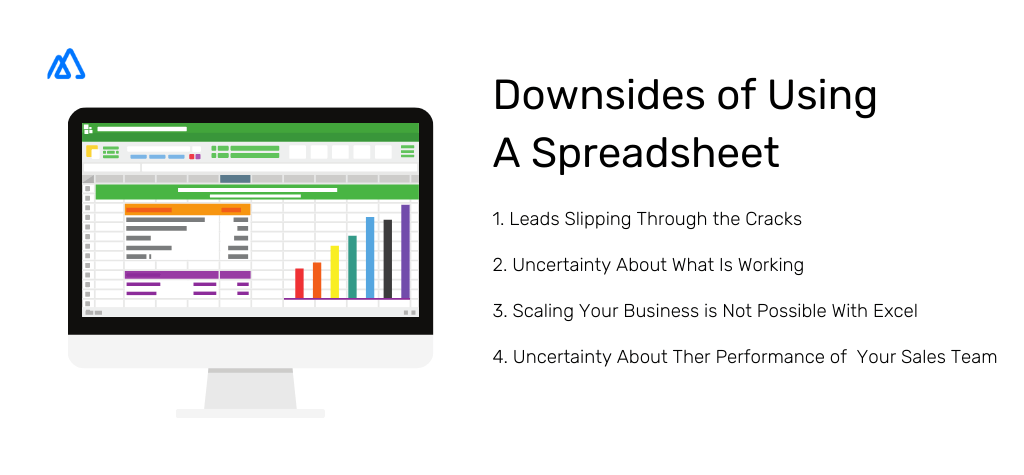 Having said all of that, we know that many growing business owners will still argue that Excel is doing great for them. Then why should they spend capital on a new application that they will have to learn from scratch again?
For the particularly inquisitive ones, here are some reasons why you need to ditch Excel (sooner the better).
1.Your Leads Are Slipping Through the Cracks
It is easy for humans to forget and that is not your fault. You may have collected all the information you need on a valuable lead and saved it securely on your precious Excel sheet.
But having your hands full with all the other activities in your business, you may forget to contact them at the right time. Failing to engage the lead at the right could mean a missed conversion and lost revenue eventually.
This does not happen with CRM because there you can set reminders and even automate communication.
So an email or an SMS can be sent automatically, triggered by any action the lead takes on your site. Lead nurturing with Excel is not this easy.
2. You Don't Know What Is Working
You may have closed several deals using just Excel sheets. But what really worked in making those deals successful? Excel does not tell you that. You can create reports from manual data analysis but it is a time-consuming and effort-intensive process.
Also, if you are not adept at using formulas or manipulating data sets, it can be tough. So, your ability to forecast sales, assess year-on-year growth, or improve your lead prospecting methods is restricted.
In CRM software, analytics and reporting are very easy. The reports are usually presented in visual formats so anyone can understand them. This can be a major drawback with Excel.
3. You Are Unable to Scale Your Business With Excel
You obviously do not plan to remain a growing business forever. Your business will grow and you will have more and more data to manage in a few years. Excel may be able to store all that data, but practically, it won't be a highly efficient tool.
CRM platforms are best in this regard as you can add more features, users, data entries, etc., or switch to the next higher plan when your business grows and needs that extra capacity.
4. You Don't Know How Members of Your Sales Team Are Performing Individually
Working with Excel, you have no way of knowing what each member of your sales team has been able to achieve.
There are no records of how many calls they made or how many deals they closed single-handedly. If you need records, you will have to keep track of it manually. So that's more work in your already tight schedule.
Also, there is no way to ensure that work is delegated evenly and no one member is overloaded or underutilized.
CRM software can help address these issues. It can log all the calls and communication made by individual members. You can also delegate tasks efficiently so you will know who is responsible for what. This maintains a sense of accountability among all team members.
---
Benefits of CRM for Growing Business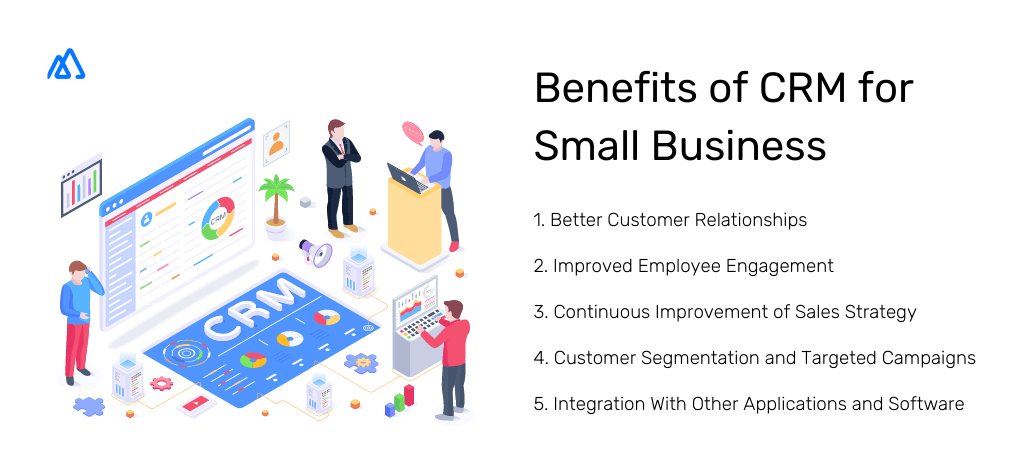 CRM may seem like too big an investment for growing businesses, but what you need in this case is foresight. Switching from Excel to CRM will be extremely beneficial for your business in the long run. Some of the key benefits every growing business enjoys using CRM software are the following.
1. Better Customer Relationships
No matter how big or small a business, customers are at the center of it all. Building strong relationships with your customers is of paramount importance.
CRM helps you achieve this. With all the customer data available at your fingertips, you are able to serve your customers better. Every time a customer comes with a query or an issue, the resolution will be faster.
You can recommend products they actually need, based on their purchase history or past conversations, which are all stored in the CRM platform.
With improved efficiency and a holistic view of your customers, you can take advantage of the right moments to cross-sell and upsell with higher success rates.
You can even automate emails and messages to reach them at the appropriate moment to help them with their purchase decisions. Overall, the customer experience is seamless and customer satisfaction is enhanced.
2. Improved Employee Engagement
Not just your customers but your employees will be more satisfied and engaged too. CRM platforms can help automate most of the mundane, tedious data-entry tasks.
So your human workforce can contribute more towards outcome-oriented work. They feel more valued and can be more productive. All of this adds up to make satisfied and engaged employees who can deliver results.
3. Continuous Improvement of Sales Strategy
CRM software provides analytics and reporting features to give you deeper, actionable insights into your sales process. Having a holistic view of your pipeline enables you to prioritize deals more diligently.
You can create custom reports to see how effective your sales strategy is. This allows you to identify the loopholes and bottlenecks in the process and modify the strategy from time to time, to yield better results.
4. Customer Segmentation and Targeted Campaigns
CRM can help you increase your conversions by helping you with targeted lead generation. Not all your leads are the same and they may need a different approach based on their user behaviors, demography, preferences, etc.
CRM software can help you segment your customers and leads into specific lists based on various criteria you set.
Once the segmentation is done, you can create targeted campaigns that will appeal to these different sections of buyers. You can create targeted messages, choose the right sales channels and the best time to reach them for a better response.
5. Integration With Other Applications and Software
CRM platforms integrate with a host of other business applications.
So you don't have to worry about importing data manually from all your other software applications to the CRM system. Information can be imported with just a click and you will have a wider view of all your business data to help your sales decisions.
---
Summing Up
CRM software is not a fancy business tool that only big businesses can afford. Growing businesses can benefit equally from using CRM early on.
The CRM vs Excel battle will go on for a while. Excel may be a useful tool in many ways, but keeping the scalability and growth of your business in mind, and the capabilities you will need, shifting to CRM is the ideal thing to do.
If you want a scalable, error-free, and hassle-free tool to manage all your customer data with an easy learning curve, an easy-to-use CRM such as Kylas is a better choice any day.
Start 15-day Free Trial