The Indian Manufacturing Industry has witnessed a dramatic transformation over the last three decades. The demand has grown, ways of working have improved, quality and delivery speed has enhanced, exports have been boosted, and Manufacturing SMEs have become more customer-centric.
The manufacturing industry accounted for 78% of total industrial output and 15.3% of India's GDP as of Jan 2021.  
While these numbers do tell a story, they don't take into effect the alarming impact of the pandemic on Manufacturing SMEs.
Compares to enterprises, SMEs across industries have felt the Covid pinch. The manufacturing industry, in particular, has experienced a marked decrease in sales because of lockdowns and broken supply chains.
In such scenarios, it is prudent that the SMEs in Manufacturing give more attention to managing customers by engaging them, the target audience, better. To do this, they will need to adopt technology as physical visits are a non-starter.
---
The State of Software Adoption in the Indian Manufacturing Industry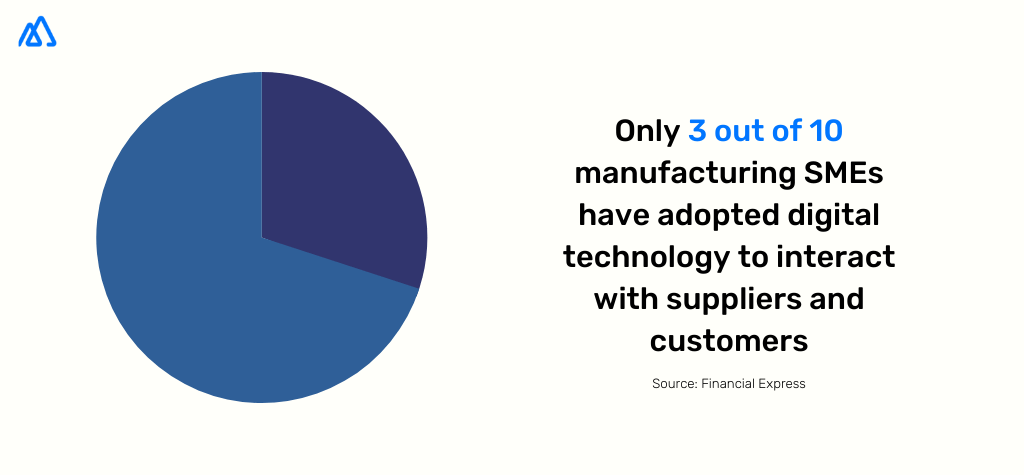 To gain a competitive advantage, SME manufacturers must leverage the best software for their unique needs. However, only 3 out of 10 manufacturing SMEs have adopted digital technology to interact with suppliers and customers.
While ERPs tend to be the software of choice in the industry, ERPs aren't the most effective to help create relationships and improve sales.
It turns out that Manufacturing CRMs are a better option as it gives a 360-degree view of the entire sales process in one platform.
Let's take a quick look at why Manufacturing CRMs are the best option for sales.
---
The Importance of CRM Systems for the Indian Manufacturing Industry
While there are alternatives to all-encompassing CRMs like ERPs with a few CRM features, the problems that arise from such a process are plenty.
Now, CRM designed specifically for SMEs tends to be more adaptable, helping track all the necessary data and provide analytics from one system.
1. Enriching Customer Relationships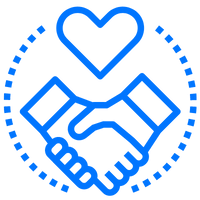 Manufacturing CRMs are proving to be a game-changer in India. It helps sales teams guide their prospects across the journey, from pre-sales to sales and after-sales, and keep track of their contacts effectively.
.
CRMs help sales keep track of any objections, and offer better deals and services while helping them manage day-to-day sales inquiries and calls efficiently.
The Customer Services team, understand the customer better with data on their deals and preferences. It allows them to offer better CS services. Together, this helps create enriched customer relationships between SMEs and customers.
2. Better Leads Tracking Across the Sales Funnel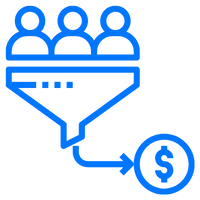 A Manufacturing CRM helps manage and track leads efficiently across the sales funnel. Moreover, Workflow automation works in tandem to help streamline the manufacturing sales process away from rudimentary work.
.
We realize that sales funnels are different for different companies, and this changes the nurture of converting leads into conversions. The sales CRM can be used to distribute leads to the best team members based on their skill sets.
All of this is managed using pre-defined and custom sales reports to identify progress. Find bottlenecks and apply changes, and forecast future growth.
3. Streamline Sales Processes with Workflow Automation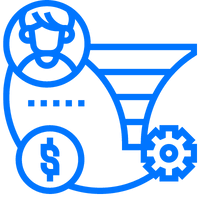 Whether we talk about sales or customer service, they want to keep customers happy and solve their challenges efficiently. This involves a lot of repeat work such as writing the same type of reply mail that their ticket is accepted or resolved.
.
Repeated work can create fatigue for the user and lead to human error. Moreover, fixing errors does take time and money, stretching the process further.
While human error is a given in such situations, workflow automation can help make it avoidable. Check out this blog for more information.
4. Integrate with ERP to Create Intelligent Supply Chains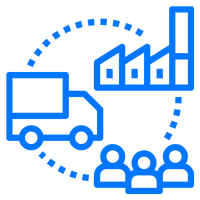 It is easy to integrate ERP with CRM systems. Failing to do so creates disconnected systems that provide disconnected data that leads to overly complex sales processes.
.
CRM integration with ERP can provide manufacturers with actionable, granular insights about operations, inventory and warehousing, order processing, and distribution chains, all connected with relevant customer data.
Such integration can create intelligent supply chains that are capable of delivering results that empower your sales, operations, procurement, and customer success teams.
5. Sales Reporting & Accurate Forecasting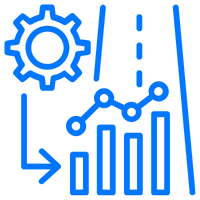 Supply chain forecasts can be tricky, especially when new market scenarios (like the Pandemic) emerge. Manufacturers need to know the demand forecasts from the sales team and figure out sales, marketing, and distribution budgets.
.
Problems arise when the forecast is off by a large margin. They might end up with too much inventory or too little to supply all customers, making them drop you as a vendor.
This is where sales reporting and forecasting can help keep a finger on the demand pulse. Regular forecasts (monthly, weekly) can help you be ready for timelier intervention when needed.
---
Why Kylas Sales CRM is the Perfect Match for Your Manufacturing Business?
Indian Manufacturing SMEs can overcome the Covid pinch with the help of a manufacturing CRM.
At the end of the day, manufacturing CRMs like Kylas can help you maintain a better grip on the entire sales process with features like lead generation and tracking, pipeline management, multi-channel customer engagement, reports management, software integrations, and more.
A Manufacturing CRM not helps manage the business better but boosts revenue. It also helps you create a niche for yourself in a competitive industry.
Start 15-day Free Trial