Growing businesses often run lean sales teams but need star employees to follow their growth journey.
Hiring the right talent is critical in creating high-performing small business sales teams. While you ensure that you're hiring the right person for the role, you must also ensure you're the right organization for that hire.
And when it comes to the sales team, your decision directly impacts the company's top line…so you can't just swing it and hope for the best.
There's an art to hiring and retaining a high-performing sales team, and it's all the more nuanced for small businesses. As a small business, you also need to consider that a high attrition rate is much more expensive for you than for larger organizations.
---
6 Steps to Creating a High-Performing Small Business Sales Team
Step 1: Have a Clear Idea of the Type of Small Business Sales Team You Want to Build
You may already have a couple of people in your sales team, and possibly more than that. The team you hire needs to work together well, which means you need to have a clear idea of the roles into which your current members fit, and into which your new hires will fit.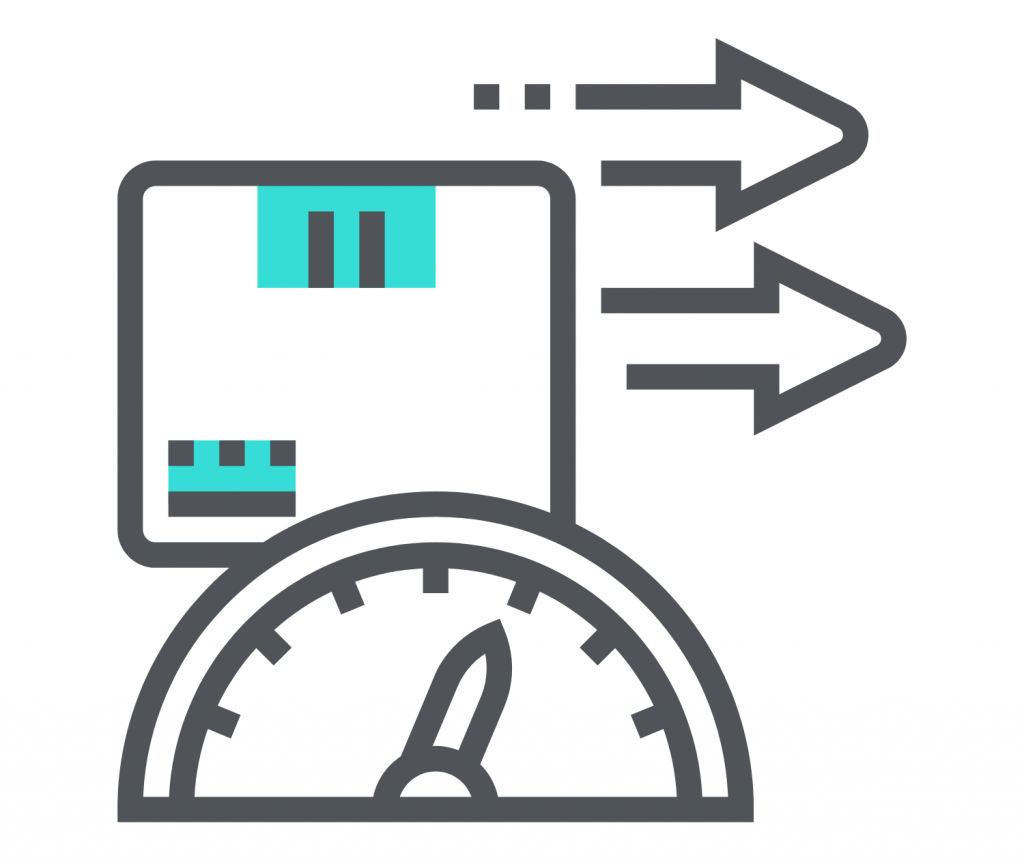 The first aspect to consider is the knowledge and expertise- If you have only junior-level salespersons, you might want to add a senior team member to lead them and free up your time.
.
On the other hand, if you don't need someone to lead the team, you just need more manpower; you should have a good mix of entry-level and mid-level team members to fill your pipeline with leads.
The second aspect to think about is personality. Your team needs to work together, so you're responsible for ensuring that egos, clashing work ethics, and suchlike don't get in the way of that.
Sales people are used to working alone – as a small business, you'll benefit more from those who work well in a team towards a collective business objective.
Step 2: Hire the Right People
The hiring cycle isn't necessarily quick for small business sales. You will want someone with experience and expertise, but that's not always easy, especially if you don't yet have a large brand or budget.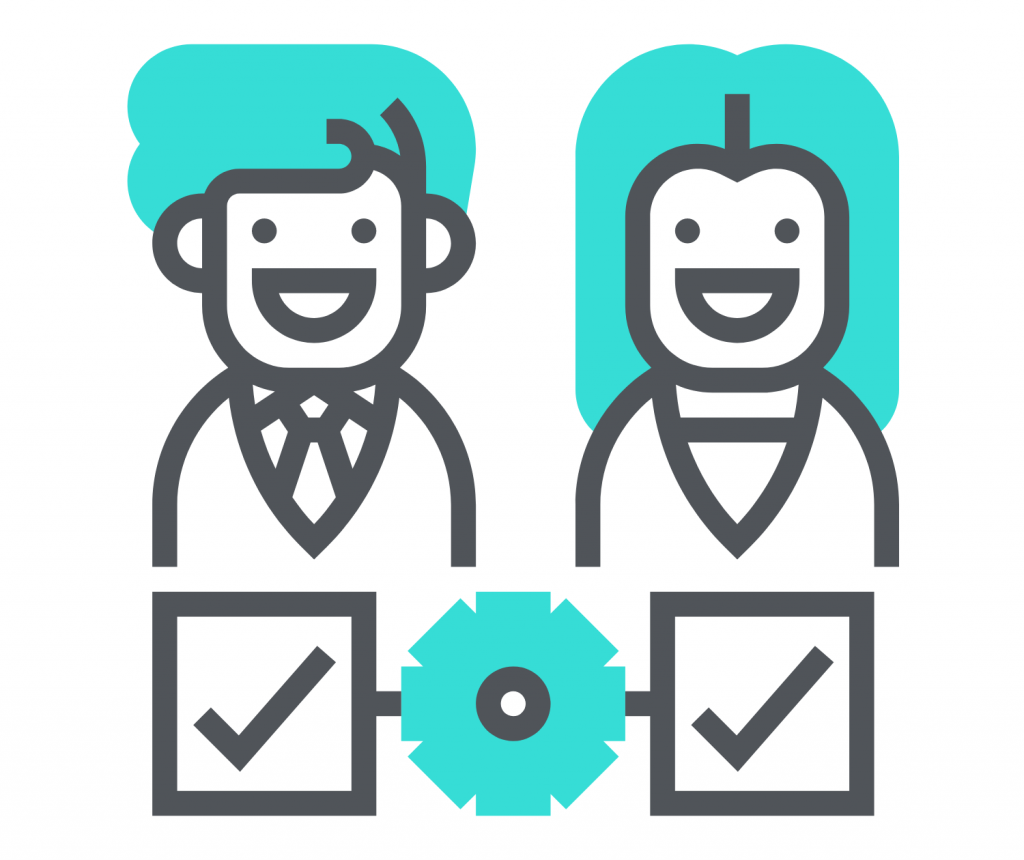 But hiring the right people doesn't require brand and budget – it requires aligning vision and culture.
.
Here's what you need to keep in mind (specifically as part of a small business sales team) when evaluating junior to mid-level sales candidates-
Do they seem sincere and hard-working?
How invested are they in growth?
Do they align with your company values and culture?
Does their way of thinking align with yours? (A good way to judge this is to let the conversation flow.
How much experience do they have in the same industry?
Does the experience they have to sound useful for your industry in some way?
Do they have a good command over everything they've learned in their last few jobs? (You want to be able to weed out prospects who are just there for the job without learning the business)
Have they taken the time to research your company? Why do they want to work with you? (This helps you identify candidates who are interviewing anywhere and everywhere and aren't specifically interested in your company)
It's also a good idea to hold some mock conversations in the context of your product and company (after giving them a brief), to identify their demeanor as a salesperson.
In our experience, ensuring that the person you hire is quick to learn, hardworking, and fits into your culture and your team is more important than having enough of the right experience (unless you're hiring for a senior role).
When hiring for a senior role, focus first on experience and expertise and second on leadership qualities – you can't compromise on either aspect, so expect to take a little longer to fill the position.
Step 3: Create a Horizontal Culture
A horizontal work culture is characteristic of almost every small business today, but it's worth a mention. What we mean by a 'horizontal' work culture is a culture that functions as if with a flat hierarchy, even though there may be some amount of hierarchy involved.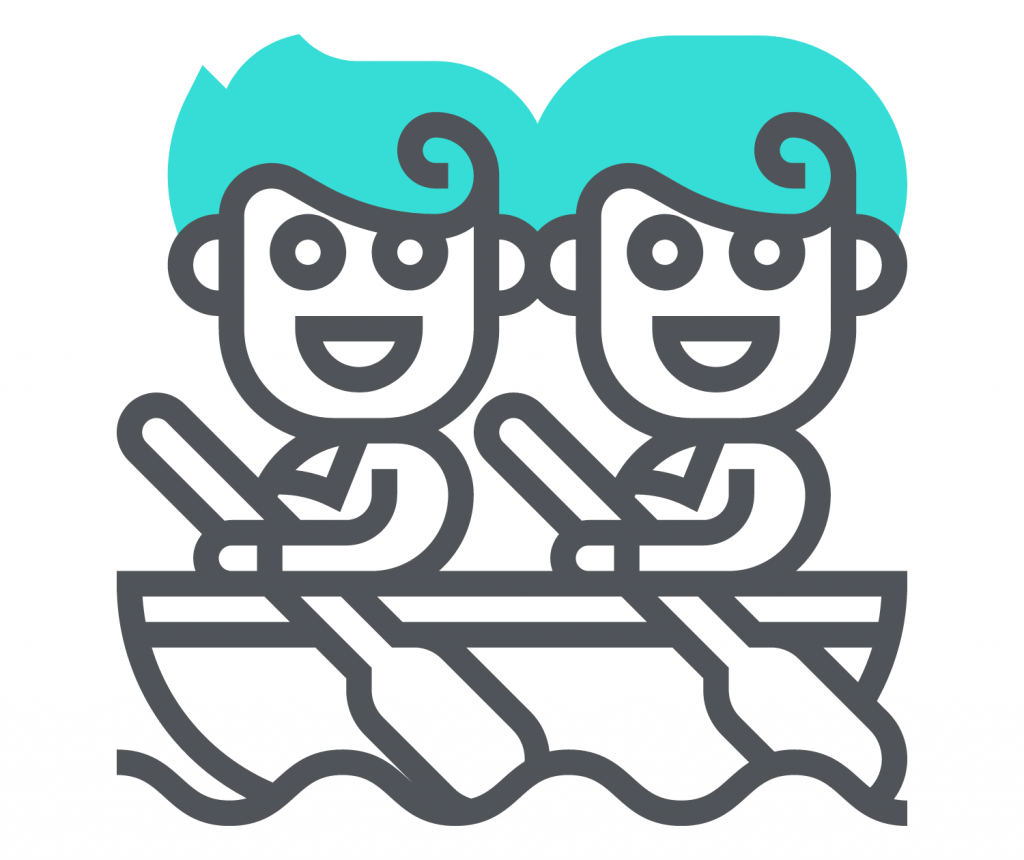 You will need to be able to create high accountability regarding results while being liberal in almost every aspect, which requires that the team feels well-connected to you and other leaders in the company.
.
The more the team respects and looks up to you, the more encouraged and self-motivated they will be to do a good job. A few ways to create a horizontal work culture (even when there's a hierarchy) are-
Implement an open-door policy.
Keep team members in the loop of business goals and plans
Hold frequent team meetings
Play an active role in the day-to-day workings of the team
Be actively invested in the growth of each team member
But you should not mistake a horizontal work culture for 'being their friend' and forget about accountability. Treat your team like the adults they are, and ensure they know they're responsible for their targets – you're there to enable them to meet them.
A horizontal work culture with a good level of accountability instills trust – among the team, between the team and you, and between the team and the organization.
Step 4: Keep Team Members Motivated
Sales motivation is by no means a new subject or an unexpected one. Because the expectations from sales teams are so high and the work can be so stressful, they need a unique and purposeful motivation plan.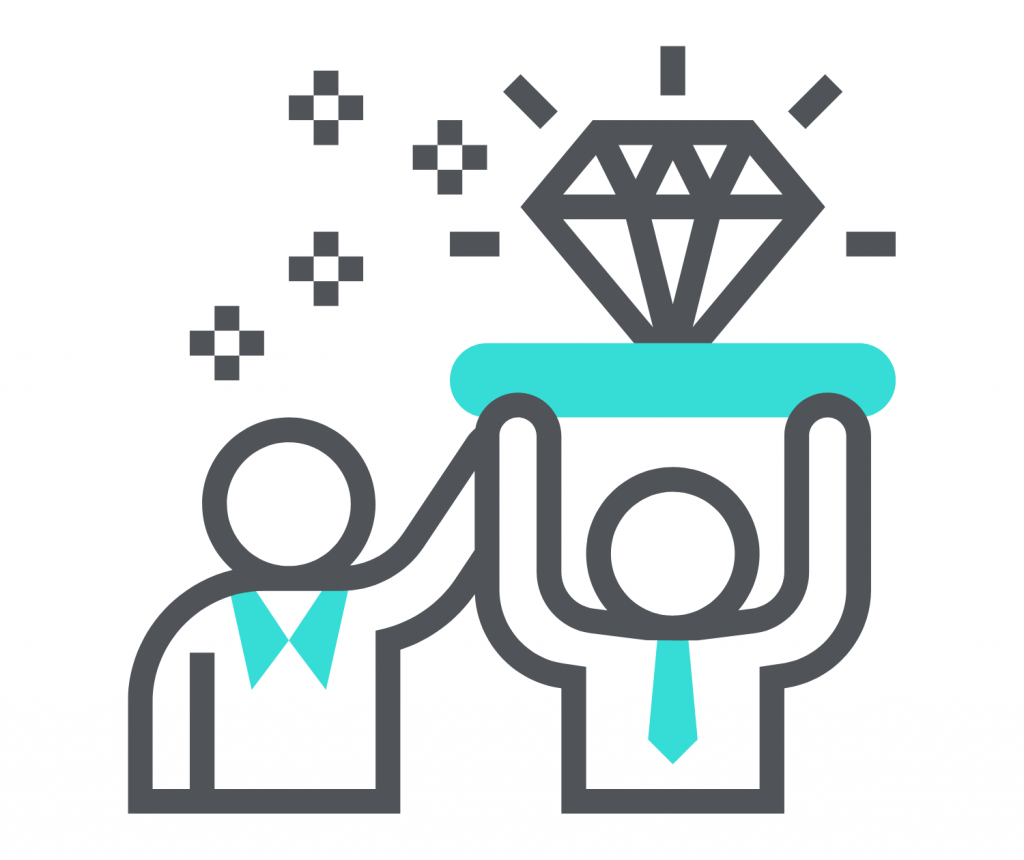 As any sales motivation guide will tell you, there are certain external and internal factors you can consider when trying to map out a plan. External factors are usually monetary, motivating the sales team from the outside in.
.
Think incentives, bonuses, etc.
Internal factors cause a salesperson to be intrinsically motivated or self-motivated. This comes down to the salesperson's personality but can be fanned by opportunities for growth or recognition.
What's important is that you ensure a strategy that considers a form of consistent motivation (we recommend a mix of internal & external) so that your sales team has something to look forward to and feels appreciated.
If you're working from home, you must also account for that opposing force of boredom and team members feeling cooped up. Unless you only have an inside sales team, most are used to being out in the field!
Combat any of that downward drag with some interactivity, engagement, and growth.
Step 5: Create a Small Business Sales Enablement Plan
This is one of the most important – and often overlooked – parts of leading a sales team. Sales enablement is all about enabling your sales team to perform well. This is done by empowering them with knowledge, learning resources, and playbooks that help them continuously improve in selling.
You might wonder, "Won't they look at all this learning as a chore?"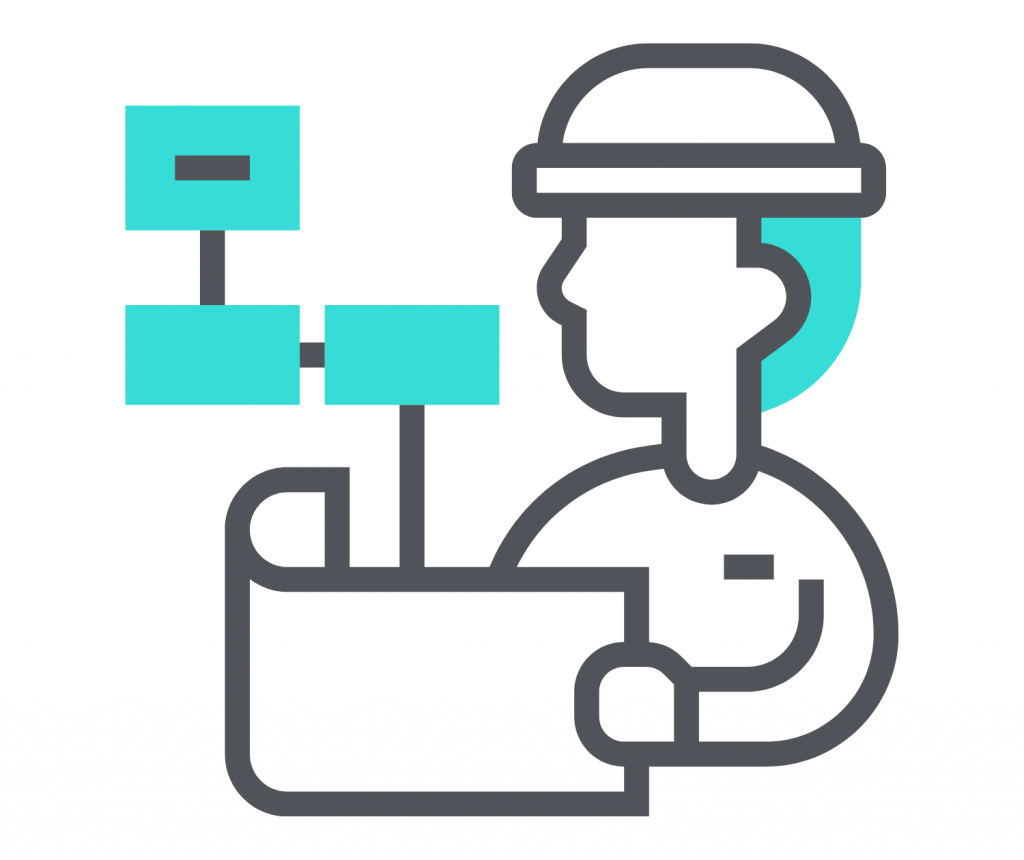 Usually, a salesperson's takeaway depends vastly on his proficiency in sales – so they are usually quite keen to update their knowledge and the techniques they know. As a big positive, this continuous learning also acts as a motivational tool.
.
Pro tip- Keep in mind that sales enablement begins right at the outset – the minute you hire a new salesperson, have an onboarding ready for him/her, where you share all kinds of documents and playbooks for them to go through. They feel empowered right from the first day!
Step 6: Set Up Checkpoints
No sales processes and sales techniques are set in stone. Consumer behavior and preferences are so varied today that there can be no direct formula to making a sale.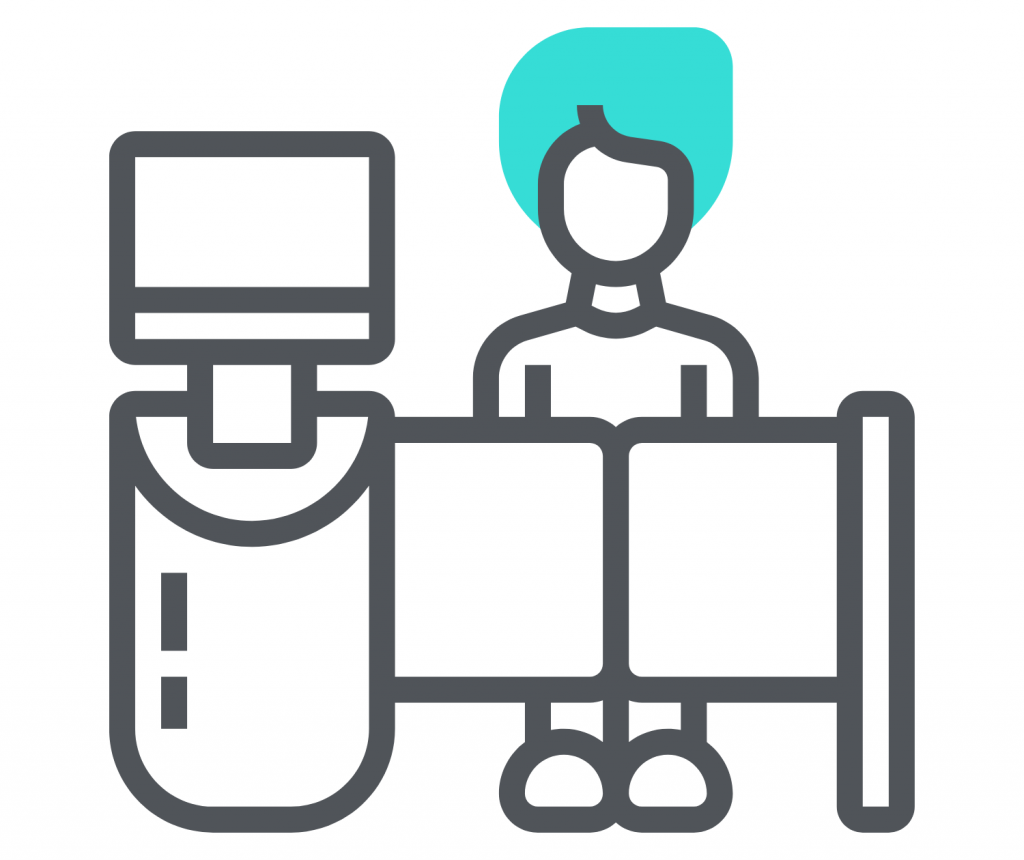 You need to constantly check in on the sales processes and ensure that the team is following them well.
.
Salespersons love to get caught up in prospecting and converting – the processes may bore them a bit, so it's up to you to set up regular checkpoints on the same.
Constantly track your sales metrics – consider leads that convert and those that don't, breaking down their journeys and the reason for their conversion or lack thereof. Then, you can address any patterns and trends with a change in the necessary process among your team.
For example, if you're a home appliances company and you realize that consumers register as a lead but then seem confused about which version of the appliance is the best for them, you can equip your inside sales team with a thorough guide to share with them (in addition to equipping your distributor with the knowledge to sell in-person).
Answering most of the questions at the first touchpoint helps you convince the customer about your product right away before he visits a distributor and considers a larger variety of products.
In this case, your checkpoint would help you realize the barrier to the sale, which is customers being confused, and then possibly avoid losing that customer once they visit the distributor. You can add the process of creating additional informational documents and equipping the pre-sales/inside sales team to hand them out.
---
While we have you – An easy way to introduce new workflows and processes, quickly send out collaterals to leads in a click, and analyze sales funnels at your fingertips is to use a sales CRM.
The Kylas Growth Engine is built with a sales CRM at its core and is free to use for 3 months, with end-to-end support and onboarding and training by CRM experts.
We promise no hidden costs!
Kylas even has its built-in motivation system that keeps your sales team powered up at every turn.
And wrapping up on our subject – Low performing sales teams are usually the result of a poor hiring process (or lack of judgment on someone's part), lack of motivation, and a lack of vision.
Stick to our 6-step process, and you'll have a team that's as strong together as it is individually!
Should you have any questions, we'd be very happy to answer…just drop a line in the comments below.
Start 15-day Free Trial