"Every contact we have with a customer influences whether or not they'll come back. We have to be great every time or we'll lose them."
– Kevin Stritz, author of 'More Loyal Customers' and 'Marketing for Smart People'.
That's exactly what a Sales CRM Software helps you do! When you use a Sales CRM software, you optimize all your internal sales processes. That reflects well in your interactions with customers.
If you compare the performance of your sales team before and after using a CRM, you'll see that they're a lot more organized and a lot more effective in their approaches, and closing more sales than ever before.
In the meanwhile, your customers come away from their buying journey feeling cared for and nurtured – positive emotions that they'll continue to associate with your brand, increasing your chances of retaining them long term.
Like with any software, however, for you to see the true benefits of a CRM, you have to use use all its features.
A common mistake when adopting new software is that you only use a fraction of it, usually the fraction that you already resonate with or that which is familiar to you or your team, while the other relevant features get ignored.
To truly get results from a CRM, you need to understand its functionalities and make it part of your business and your team's daily working lives.
That's where we come in. We're going to tell you all about how to use a sales CRM software so you can get the most out of it!
Let's Start With a Basic Understanding of What a Sales CRM Software Has
Lead Management Software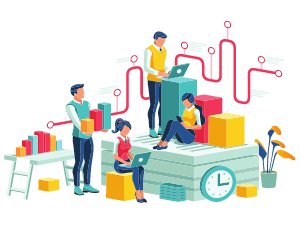 A sales CRM software helps you pull in all incoming leads at one place, assign them among your inside sales teams, and nurture them through the funnel into paying customers.
The essence of the lead management feature lies in ensuring that you don't lose any leads, creating a pleasurable buying journey for customers and maximizing conversions.
---
Deal Management
In CRM lingo, a 'deal' is a business opportunity that's come into the pipeline and usually refers to a B2B deal.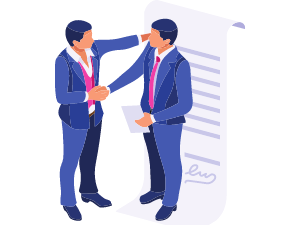 A deal can have multiple points of contact from the customer company and, rather than looking at guiding a customer through the different pipeline stages, you look at taking the deal through different pipeline stages until you close it.
A deal will have monetary value attached to it, projected revenues assigned to it and likelihood of closing calculated at every touchpoint.
---
Contact Management
A 'contact' is the buying customer or (in the case of B2B) a point of contact from your customer company with whom you may be in touch.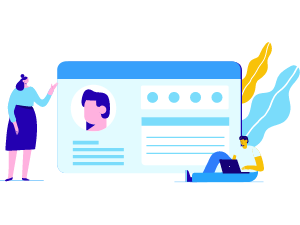 A sales CRM software helps you store all contact information and manage all contacts from one place, segment them and reach out to them from the system and track their status in the sales pipeline. This is especially helpful in the case of an Account Based Selling strategy commonly used by B2B companies, where there are multiple points of contact for a single customer firm or deal.
---
Automated Communication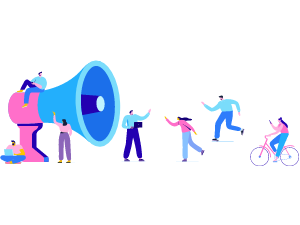 A sales CRM software usually comes with bulk communication features, including email and SMS marketing. That means your sales team can send emails with collaterals, reminder emails and the like to multiple leads at one time – even to all the leads, should the need arise.
This also centralizes all the communication and interaction with leads to the sales CRM software, making it more transparent for sales managers to track team performance and better analyze lead engagement to take corrective action.
---
Productivity Tools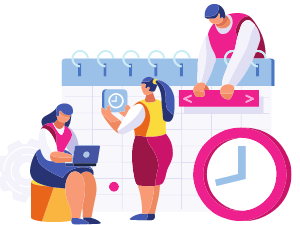 In order to help your team perform at its best, CRMs come with multiple productivity features such as tasks, reminders, action plans and more – all intended to fit right into your sales team's day and help them to-
Power through their lead lists in an efficient, organized manner
Improve the quality and quantity of their interactions with prospects
Close more sales
---
Reporting and Dashboards
Quality data forms the basis for quality insights that help you close more leads, implement new strategies and take corrective actions to achieve your sales numbers.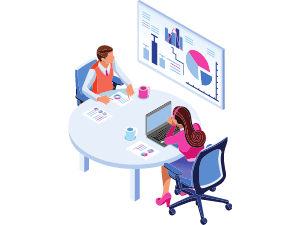 CRMs come with reports that pull together data and insights from different feature modules, creating a comprehensive picture of your pipelines and customers. Dashboards, in the meanwhile, offer one screen from which employees at each level of your hierarchy can view functions, data and tasks that are relevant to them every day – helping them prioritize work and stay on top of their lead list.
---
While all CRMs aren't identical to each other, you'll find that these 6 aspects form the basis of most CRMs and also the basis of what you need.
Now that we're familiar with what a sales CRM is meant to be used for, let's look at how to use one effectively.
The main principle behind using any software effectively is to incorporate it as seamlessly into your current processes and business practices as possible.
When it's integrated into your team's daily work, you'll find it's easier to get them to use it thoroughly without much pushback – which means better insights and better ROI for you.
How to Effectively Use a Sales CRM Software
Dedicate the Time Needed to Set It Up
Most CRMs allow you to customize workflows to your small business (they may or may not add an additional charge to this).
What this means is that the different workflows in the system – entity & field nomenclatures, lead and pipeline stages, lead scoring, deal stages, etc. can be customized to reflect your existing processes.
This makes it easier to blend the software into everyday work life. You can also customize details such as lead information, email workflows, templates and more that help you add your organization's practices and flair to the platform.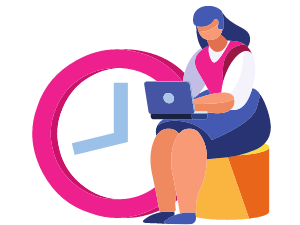 However, in order for the CRM team to set these customizations up, you need to take the time out to work with them collaboratively during an initial time frame – it's a significant, one-time time investment that ensures you have lesser friction in getting your team to adopt the software and it will bring you better sales results in the long term.
---
Integrate Existing Tools in the CRM
You probably use other tools and software for other functionalities. For example, a marketing automation tool, an email marketing platform (even Gmail or Outlook), or payment and accounting software.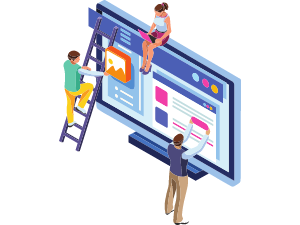 A lot of these can be integrated right into the system so you have a more cohesive business process. For example, with the integrations mentioned above, you can use your CRM to track ad campaigns, capture leads, nurture them via email marketing directly from the CRM and send out invoices and payment reminders from the CRM.
Sounds nifty? Doesn't it!
You do get 3rd party providers that help you with integrations, but ideally you should check for the available integrations when choosing the right sales CRM software for small businesses.
Plug: The Kylas Growth Engine comes with email marketing, cloud telephony and more already integrated into the system at no additional cost.
No hidden costs and basic add-ons here – we've built Kylas to be a comprehensive growth engine with a sales CRM at its core, for growing businesses everywhere.
---
Maintain a Clean Lead Database
As a small business, you may have been storing and managing lead data on an excel sheet so far.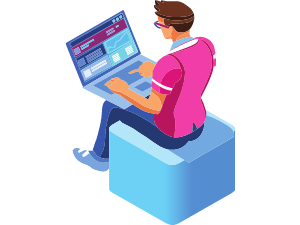 That's okay, but when you choose a new CRM you need to get the data cleaned and imported – most CRMs have a one-click import functionality that makes this job easier than it seems.
It's then down to your sales executives to maintain their lead databases with all the necessary information as it comes in, update lead stages and keep lead data up to date.
The cleaner and more updated the data the better your insights and sales numbers will be.
The same applies to deals and contacts – the more thorough, clean and updated your data, the better impact you'll see on your end sales goal.
---
Prioritize Sales Enablement
A sales CRM software need not be a force-fit – sometimes, sales teams simply need the right training, guidance and resources to make the most of the platform.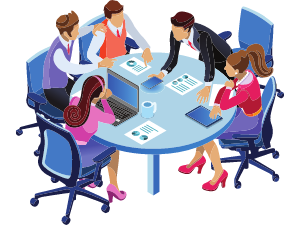 The CRM is an important part of your sales team, so you need to enable and empower them to make the most of the platform in meeting their sales goals. While you'll most likely have an introductory training session when you get a new CRM, it's rarely enough. Teams aren't well-acquainted enough with the software to get the right insights they need at that point.
We recommend continuous sales enablement by way of training sessions, reference resources, Q&A sessions and more.
Plug: At Kylas, we pride ourselves not only on the platform but also our support system – the Kylas Growth Engine CRM comes with business experts who are always with you to help you make the most of the platform for your small business needs.
---
Setup Dashboards and Reports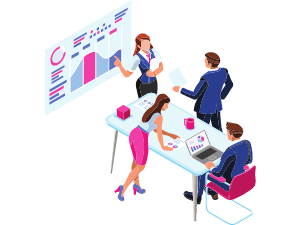 Insights are everything, but they need to be exactly the right insights to make a decision. Most CRMs allow you to customize dashboards and reports and that's one of the first things you should do. The way to approach this is to analyze the data and metrics you need on a daily basis, across all levels of your hierarchy.
For example, sales professionals need to see action items first thing, whereas sales managers need to see results and progress – these are things that should be front and center on each dashboard.
With reports, you need to customize sections to suit your current company practices – it's important that the CRM fits right into your set processes.
---
These practices form the comprehensive guidelines of using a sales CRM software to your advantage. As a thumb rule, the more thoroughly you use it the better data you get and better decisions you can make to improve sales.
It's easy to get caught up in features and functionality when you're using a CRM, so we always recommend going back to ground zero when looking at maximizing ROI- What helps in building better engagement & trust with leads and helps close more sales?
Companies that put customer insights first in their day-to-day functioning rarely go wrong.
With that thought in mind, let's circle back to the essence of the quote we started with & remember the importance of effectively using a sales CRM software – we have to be great at Customer Relationship Management and put customers first, or we'll lose them.
Start 15-day Free Trial