The B2C and B2B selling techniques have significant differences in how the actual selling is done. When a company hires its sales team, they look for candidates with previous exposure in the same domain.
As an organization leader or Sales Manager, you must be aware of B2C and B2B selling techniques. You must know what works for your product, and you can use the best approaches in the book to meet your sales targets. After all, the market is always evolving, and sales strategies must stay ahead of the curve.
Before we get started, let's look at the…
B2B Vs B2C Selling Technique
1. B2C Sales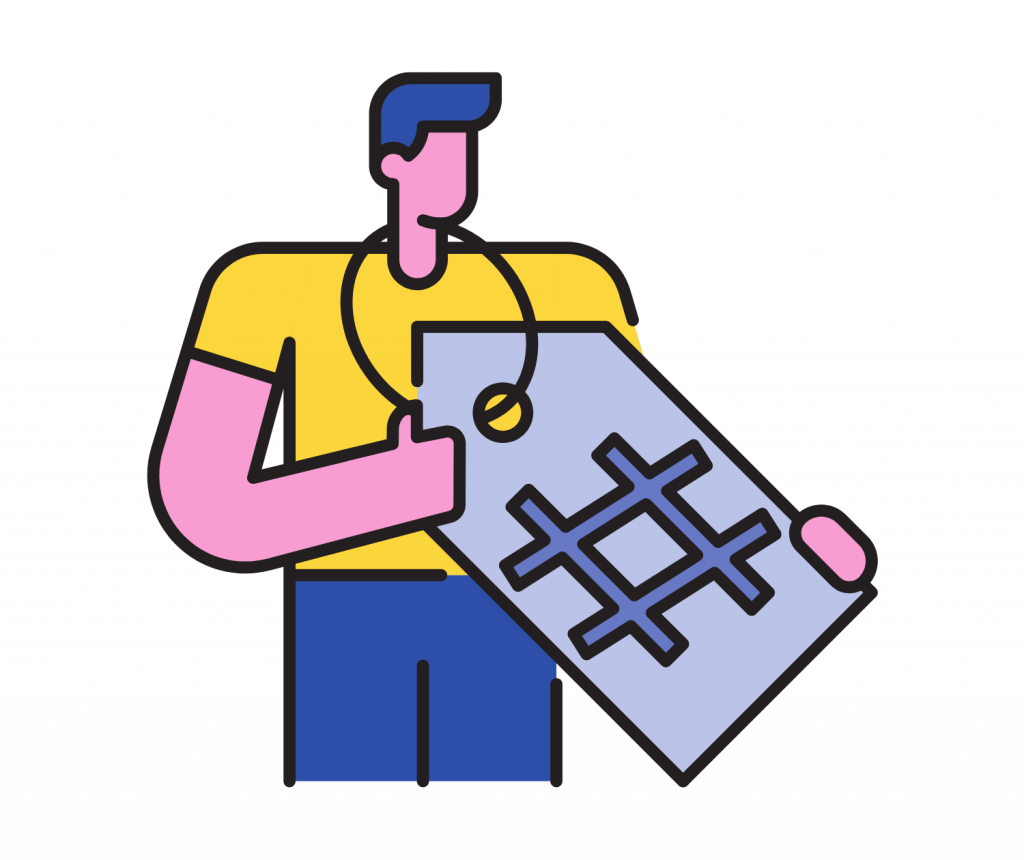 Involves selling a product directly to consumers, however big that market size may be.
.
Think: FMCG goods (such as shampoos, crisps, cereal, toilet paper, etc.)
.
Companies that sell these goods aim to appeal to the people that will directly consume them. Meaning, the customer and consumer are almost always the same for B2C firms.
2. B2B Sales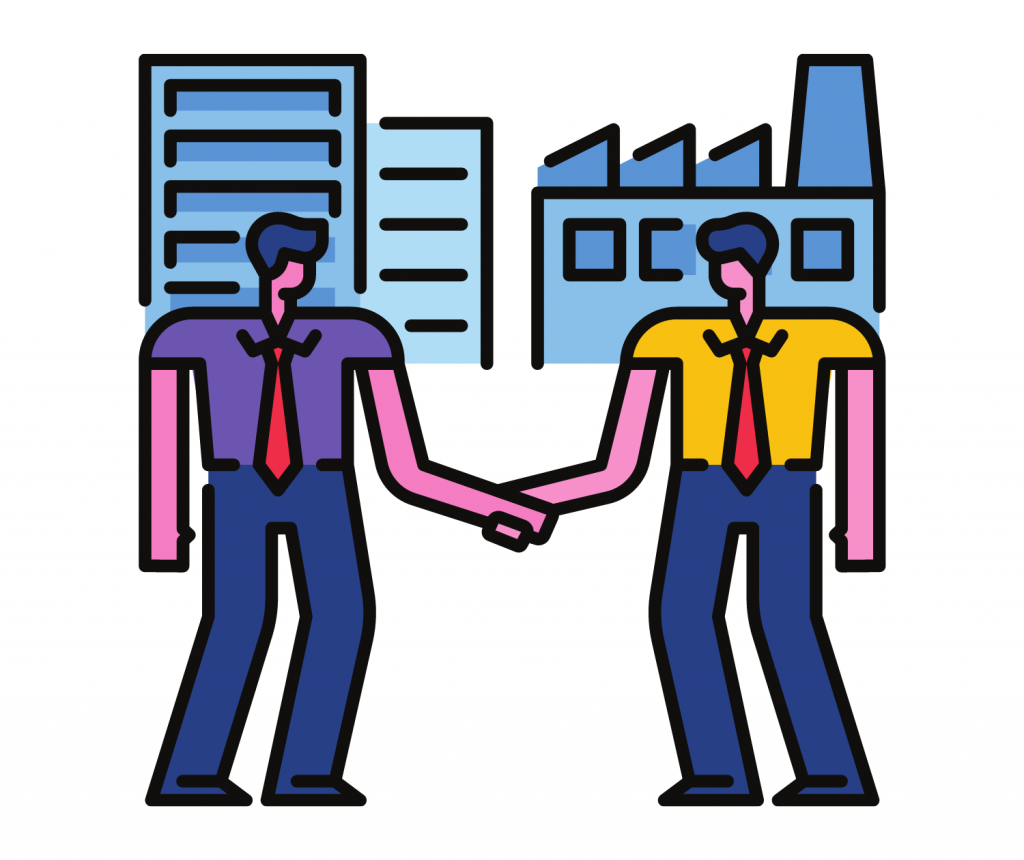 Involve selling a product to another business, which will likely use that product to deliver its B2C product.
.
Think manufacturing equipment, software product companies, certain electronic goods companies acting as OEMs, etc.
Companies that sell goods to other companies use that product/service to deliver a product/service to the final consumer. In this case, the company to whom the product/service is being sold is the customer, not the consumer.
Some companies can offer both B2B and B2C services, which makes it complicated to figure out the sales model. For example, in addition to phones, a mobile phone company may also sell individual parts to another mobile company.
Airbnb could have a B2B arm that offers solutions for companies looking to rent apartments worldwide. A real estate company may build commercial complexes (B2B) and residential (B2C).
In such cases, we recommend simply having separate sales teams for both businesses.
---
Now that we have our bases covered, let's look at the…
Differences Between B2B and B2C Selling Techniques, and What One Can Learn from the Other!
1. B2B Companies Sell to Niche Audiences; B2C Companies Aim for Larger Audiences
A B2C company – think Kellogg's Cornflakes – aims for mass appeal. They put their money into mass appeal advertising and create landing pages on retail giants, such as Amazon, to maximize their audience and buyers.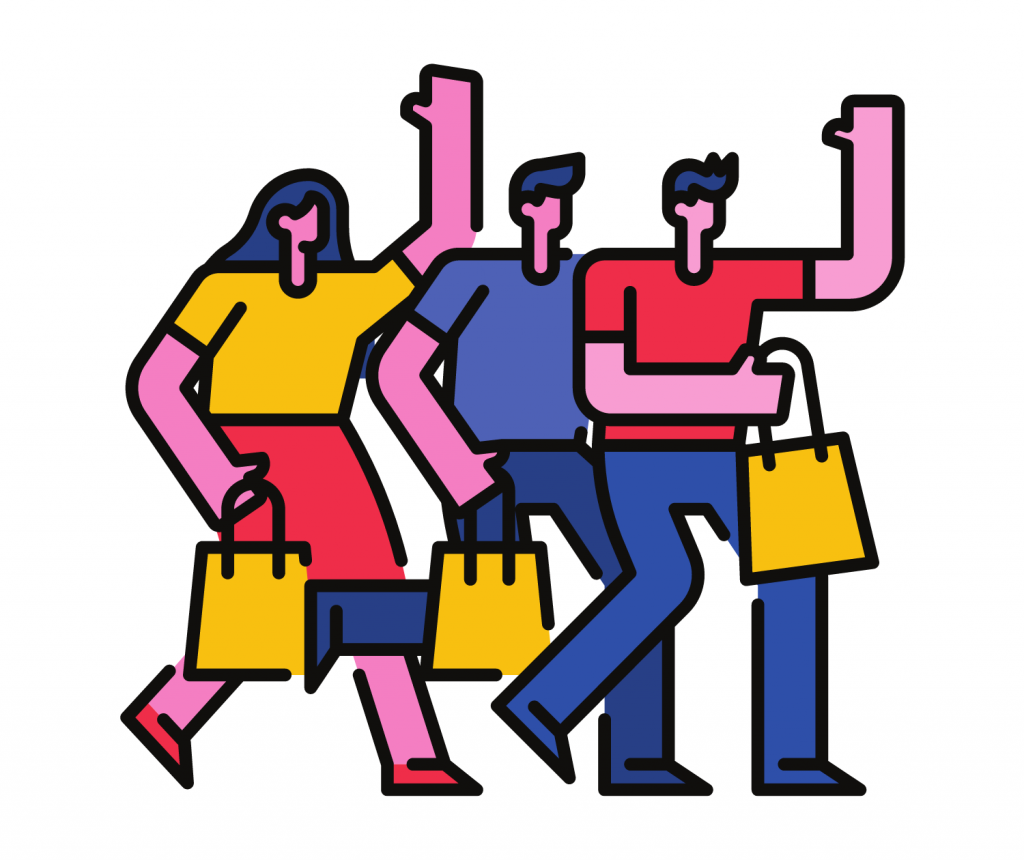 Here, the value is created with a larger volume of sales. Sales efforts at these companies are put into addressing customer queries, maintaining top-of-the-mind brand recall, and increasing re-orders and average order values.
.
B2B companies, however, have a much smaller list of prospective customers. Only the companies can utilize the specific products that are being made. Here, the value is created based on the purchasing power of the buying company.
Sales efforts at these companies are put into creating awareness, engaging, and converting prospects into customers.
Very often, B2B companies also use a selling technique called "Account Based Sales". It involves creating a list of potential target companies and putting all the sales effort into sales pitches for that limited list.
What one can learn from the other–
B2C companies can take a cue from B2B companies and adopt a more personal approach to sales. Think customer centricity and customer success.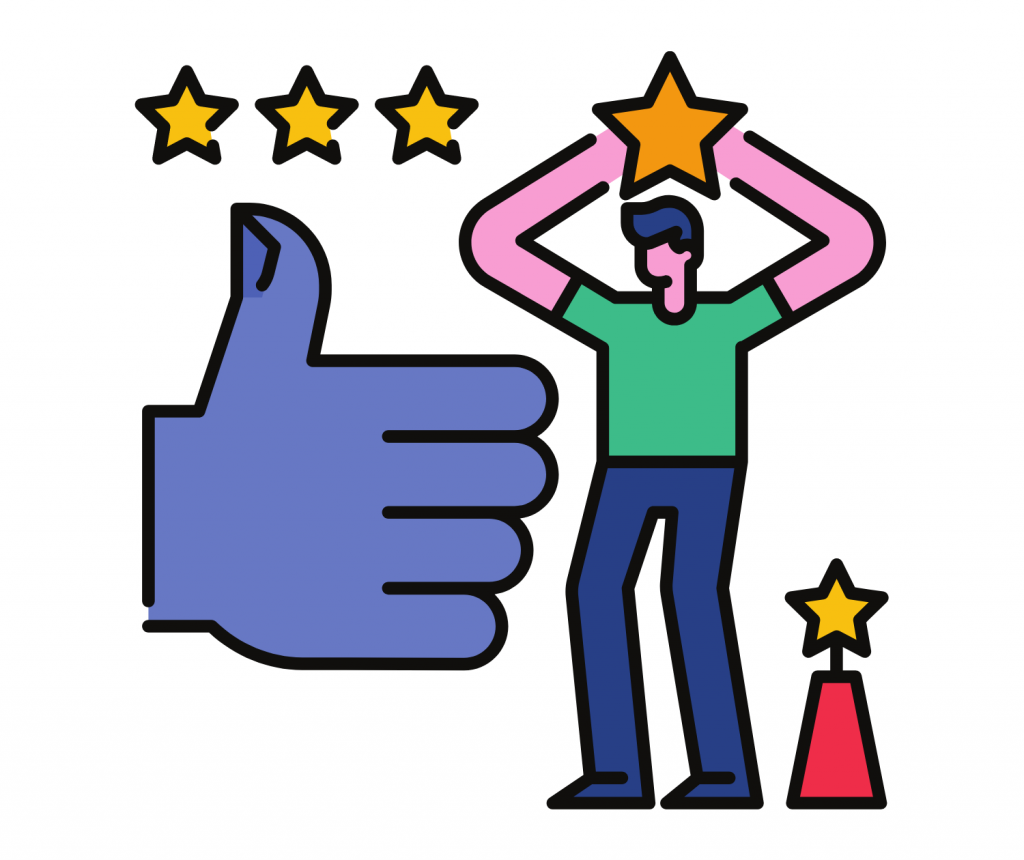 For one, B2C companies can personalize marketing and sales towards select segments of customers, rather than aiming for mass appeal.
.
Personalization is the need of the hour with sales today. Your consumers don't want to feel like they're part of a herd. They want to feel like the brand truly cares about them in particular.
Cornflakes, for example, can create a different sales pitch for children, a different one for young adults, and a different one for middle-aged people – especially because all these segments look toward cornflakes to fulfill different needs (nutrition, quick meals, healthy alternatives)!
2. B2B Companies Deal in Face-to-Face Selling, While Most B2C Companies Don't
A B2B company's sales process is characterized by face-to-face time, even if it may be a virtual affair in recent times. It creates a rapport and gives customers direct insight into the brand's philosophy and values. It encourages a deeper bond between the customer and the company – it prioritizes customer-centricity in sales.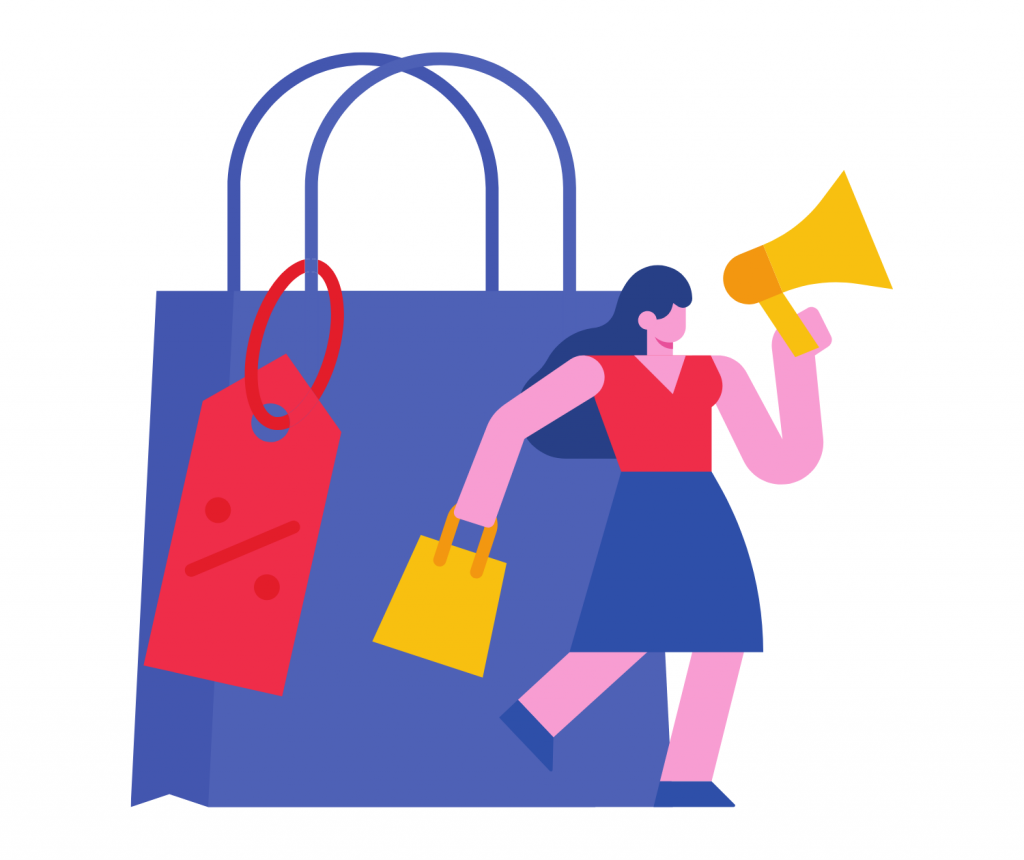 When it comes to mass sales, B2C brands don't necessarily get the same opportunities to create deeper bonds with customers. Often, that missing bond is what causes customers to move on to try other brands.
.
For example, a customer who usually has Kellogg's granola can very easily switch to Quaker's granola.
What one can learn from the other–
B2C companies can make it the norm to put faces to their brands – not just brand ambassadors – to help create a deeper bond.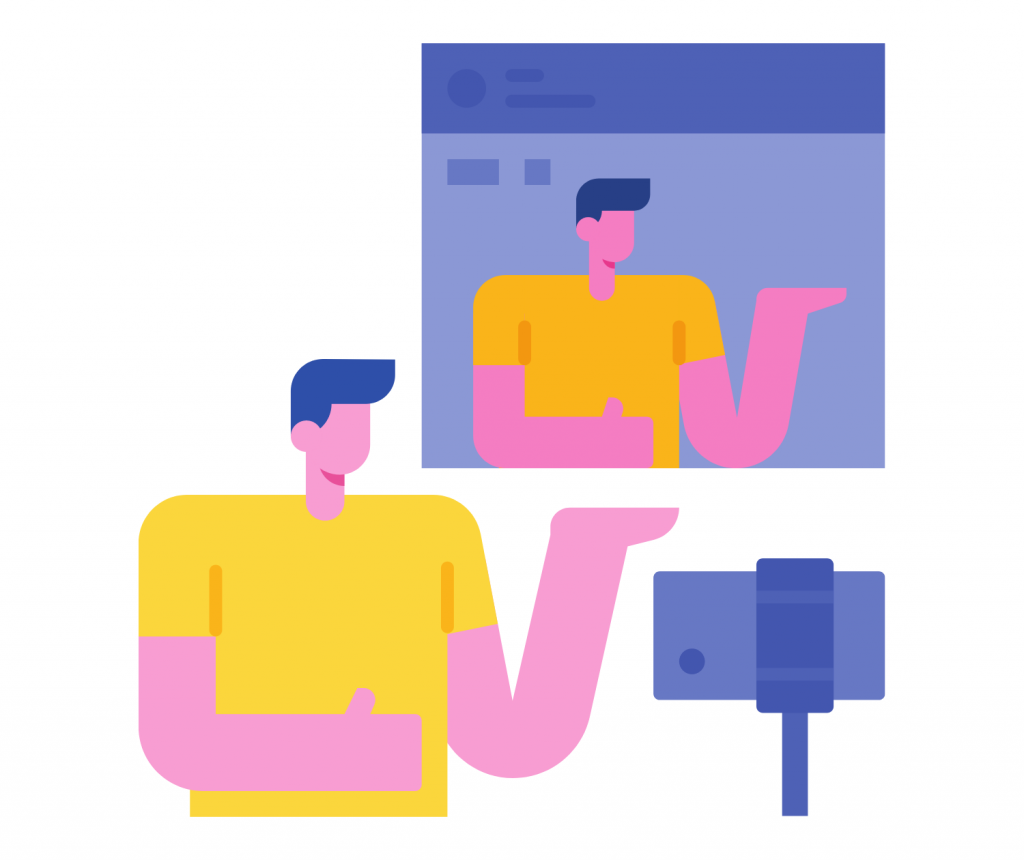 For example, depending on the product vertical, a B2C brand can put its organization leaders in front of the camera, run video sessions and air them on social media, hold live Q&As with experts within the company, etc.
.
Putting a face – or multiple faces – from the organization in front of the public can help create real warmth and a real relationship with the brand, which will in turn promote brand loyalty.
3. B2C Companies Prioritize Nurturing & Re-Targeting, B2B Companies Don't Do as Much
In the B2B sales process, nurturing a customer during their buying journey comes down to perhaps just sending some emails, some SMSs.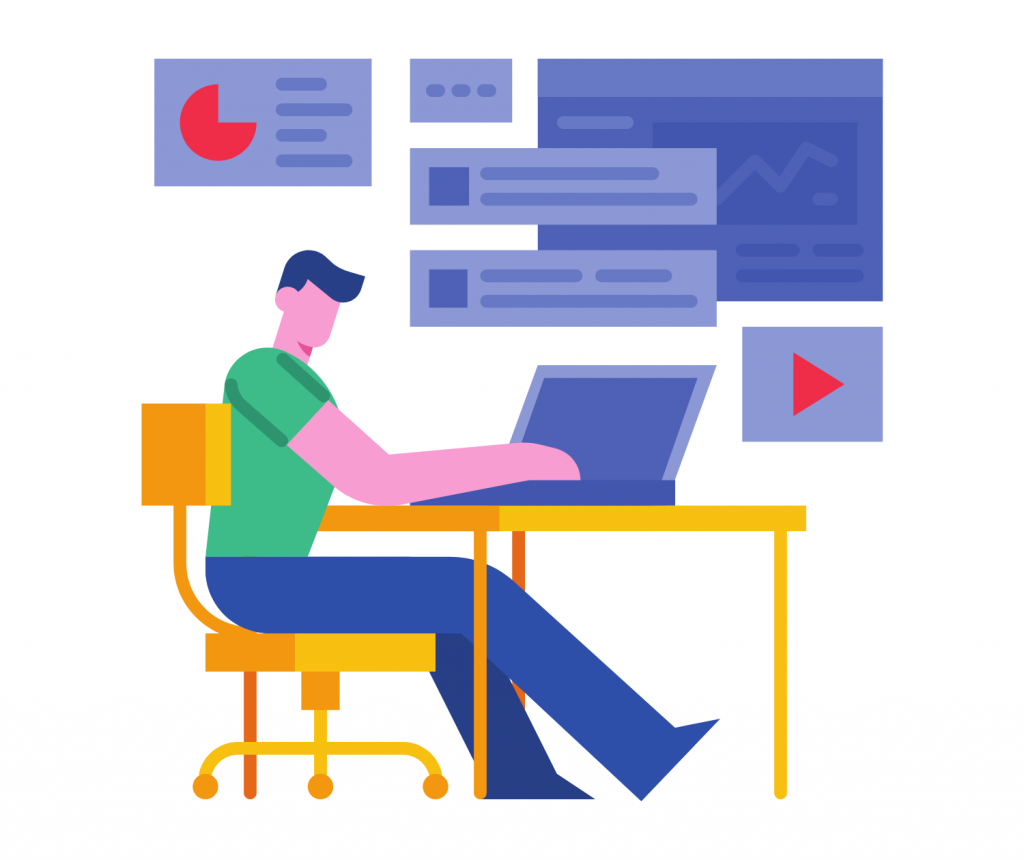 If the buying journey is long (say, in real estate or manufacturing), leads very often get lost to competitors or simply change their minds along the way. That is to say, nurturing is not very often a big part of a B2B company's sales strategy.
.
A successful B2C company, on either hand, uses every available channel to "re-market" to customers in the buying journey.
Google Ads, social media ads, push notifications, email marketing – you name it, they do it. They try to create enough brand recall that the customer feels encouraged (and dare we say it, persuaded) into buying the product.
What one can learn from the other-
B2B companies can learn to nurture customers a little more intuitively and consistently to close sales faster. This isn't a new revelation; lead nurturing should be a big part of B2B sales strategies, but that isn't always the case.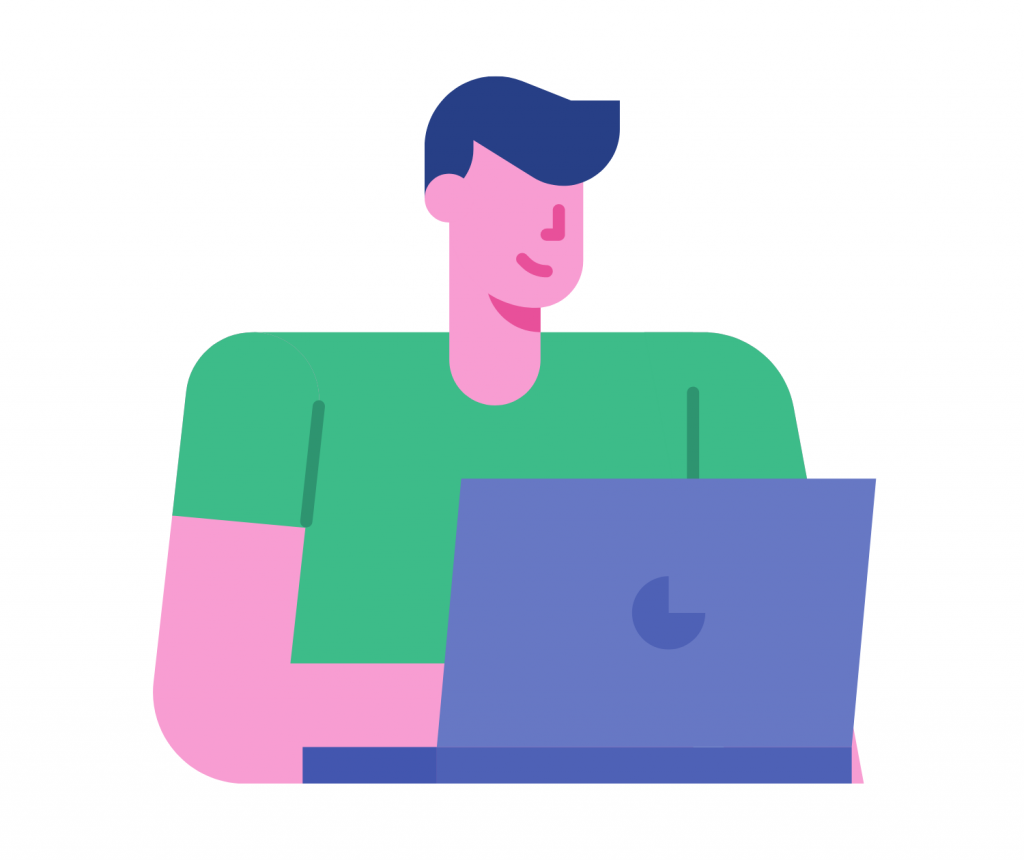 Companies with B2B sales strategies can implement a nurturing strategy as soon as the first call or conversation takes place, to ensure that the brand stays on top of the prospect's mind.
.
A few ways to do that include-
Sending out a friendly "Glad we spoke!" email the instant the first conversation is done
Creating a series of emails that tell the prospect more about the product, the field, and the benefits of doing business with you
Use advertising platforms such as Google 360 ads and LinkedIn ads optimized to maximize impressions, keeping your brand top of mind
If applicable, share your social media handles with your prospects (considering that your page is constantly updated and optimized) and encourage them to keep a tab on what's new with your product range and brand
Bring customer-centricity into the messaging – for example, SMSs to send reminders about scheduled follow-up calls and meetings
4. Content Creation Is a Big Part of the B2C Sales Strategy – Not So Much for B2B
We now live in the 'knowledge economy' – consumers don't want to be advertised to or sold to, they want to be helped and enlightened. B2C companies have become experts at this, at using information and storytelling to pull people in rather than selling to them.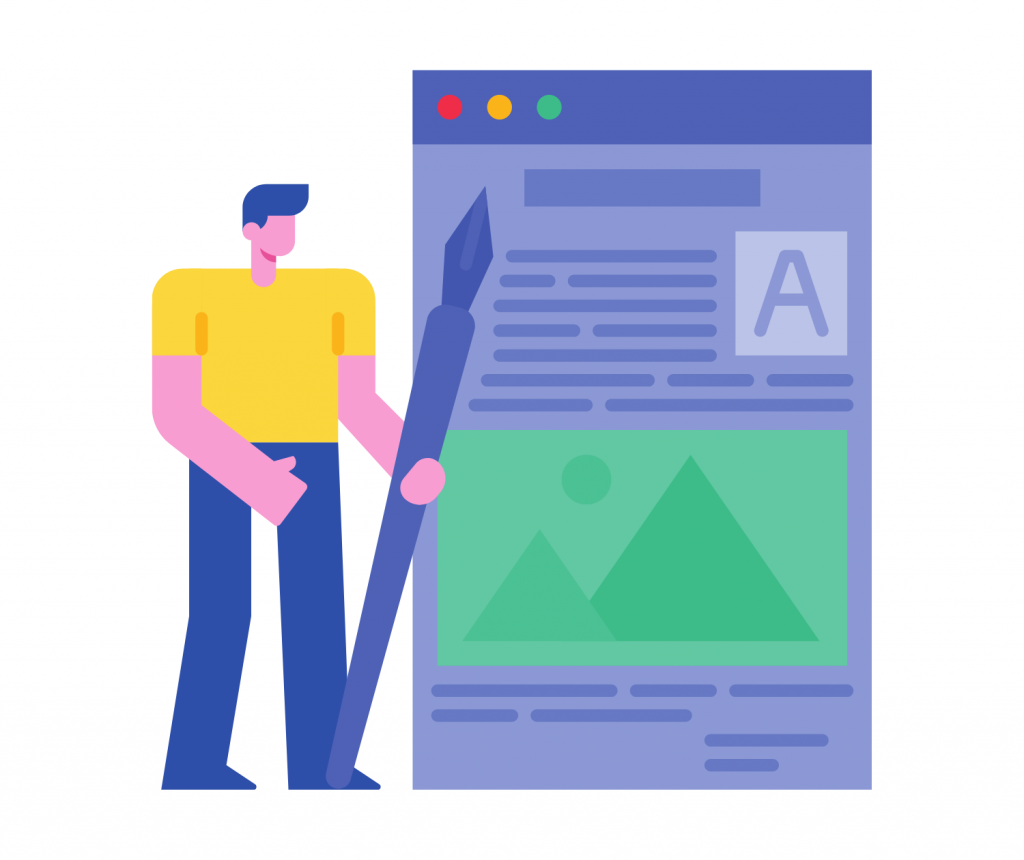 B2C brands use a lot of content – social media posts, blog posts, videos, live interactions, influencer interviews, and such – to connect with consumers on all the platforms that they frequent.
.
This helps them sell to customers right from the very first touchpoint – brand awareness.
B2B brands, on the other hand, usually create only as much content as is needed during the sales process: brochures and any other technical documents, and perhaps some after-sales manuals.
This usually means that content plays a role in the B2B process after contact has been initiated between the salesperson and the prospect.
What one can learn from the other–
B2B brands can learn to make content a part of their selling process, allowing it to shorten the journey and better convince prospects. According to a Gartner report, sales reps are now a channel of sales for B2B customers – not the channel.
And in B2B buying, the sale most often goes to the company that is regarded as a leading provider of the product, since no buyer wants to compromise on quality.
Because content is one of the best ways of displaying thought leadership, and because B2B customers are most successfully sold to by companies that are thought leaders in their industry, content should ideally play a very large role in the sales strategy.
A few types of simple content that you can create as a B2B company, as a part of your sales process, include-
1. Blog Posts
Create blog posts that educate prospects about your industry, the product you make and its application, and so on. An automobile garage, for example, will write blog posts about how to change a tire, the must-have tools to keep in your car, etc.
You can then also link these blog posts in the emails you use to nurture your prospects.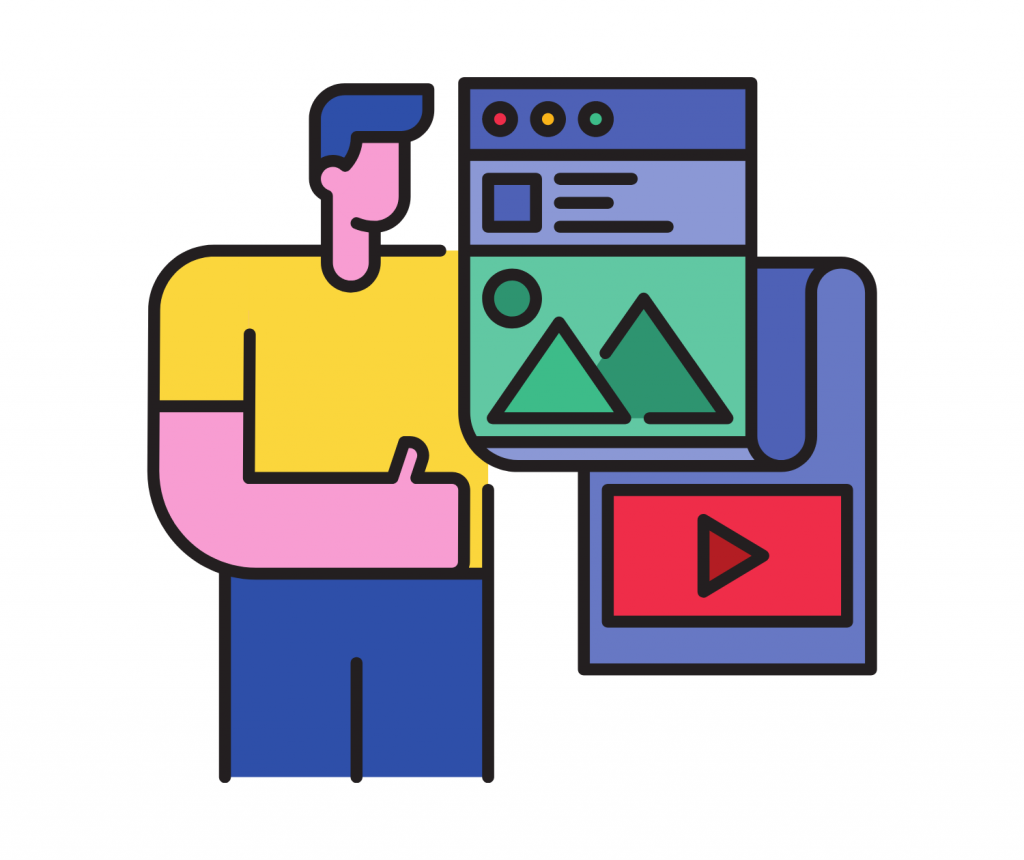 2. Social Media Posts
.
Don't think of social media as a channel for the younger generation only.
.
LinkedIn, for example, is one of the most effective platforms when talking about your industry, product, and any events you might be participating in…and it's a great place to provide insight into the values of your brand, so customers can better connect on a deeper level.
3. Newsletters
Roll out a monthly newsletter that talks about new products, company updates, and interesting developments in your field and also provide links to any blog posts you've written in that month. Make sure all your prospects are on the mailing list (or give them the option to opt-in)!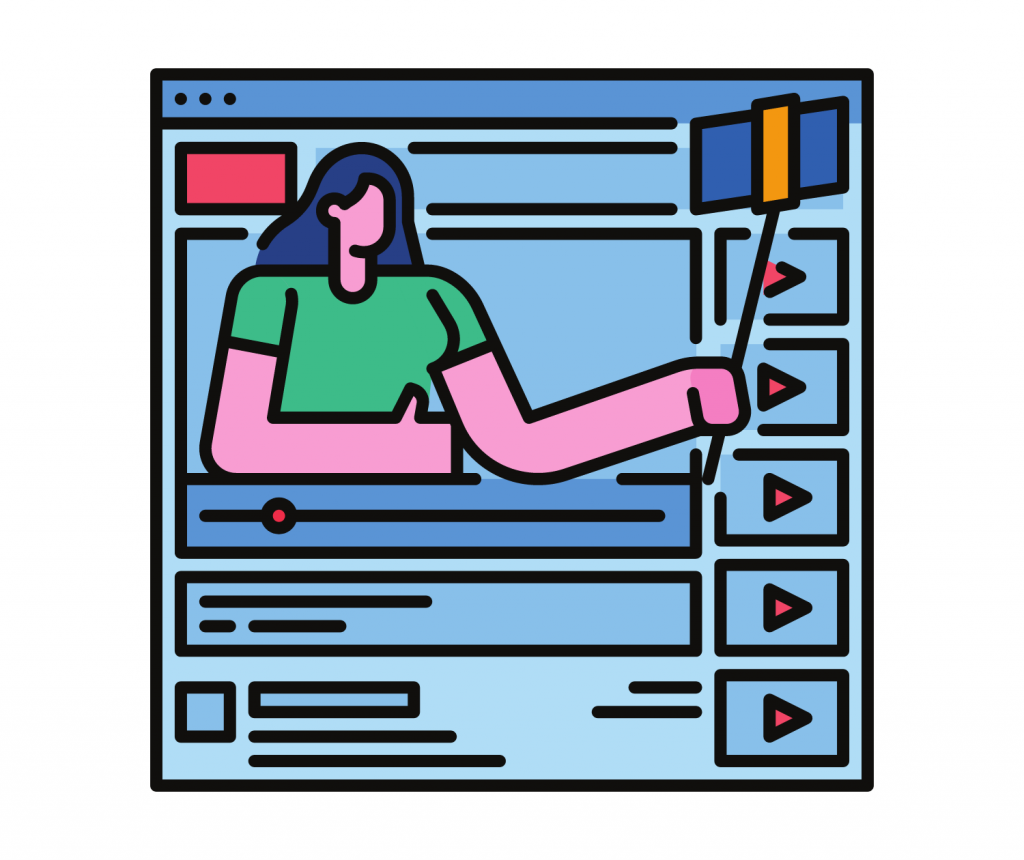 4. Videos
.
This isn't so much a channel as a type of content, but it requires a special mention because it is just so effective!
.
The videos could be a Q&A with a company leader or an industry leader, some sort of behind-the-scenes look at your products/facility (based on how much you can reveal), or a quick Facebook Live session that addresses common user queries.
For the more ambitious and well-known brands, we highly recommend webinars.
5. B2B Sales Accounts for High Buyer Involvement, and B2C Relies on Quicker Low-Involvement Decisions
In the B2B sales process, buyer involvement in the purchase is quite high. The procurement team or decision maker is highly invested in all aspects of the buying process – from understanding the product to its application, investment, and impact on the company.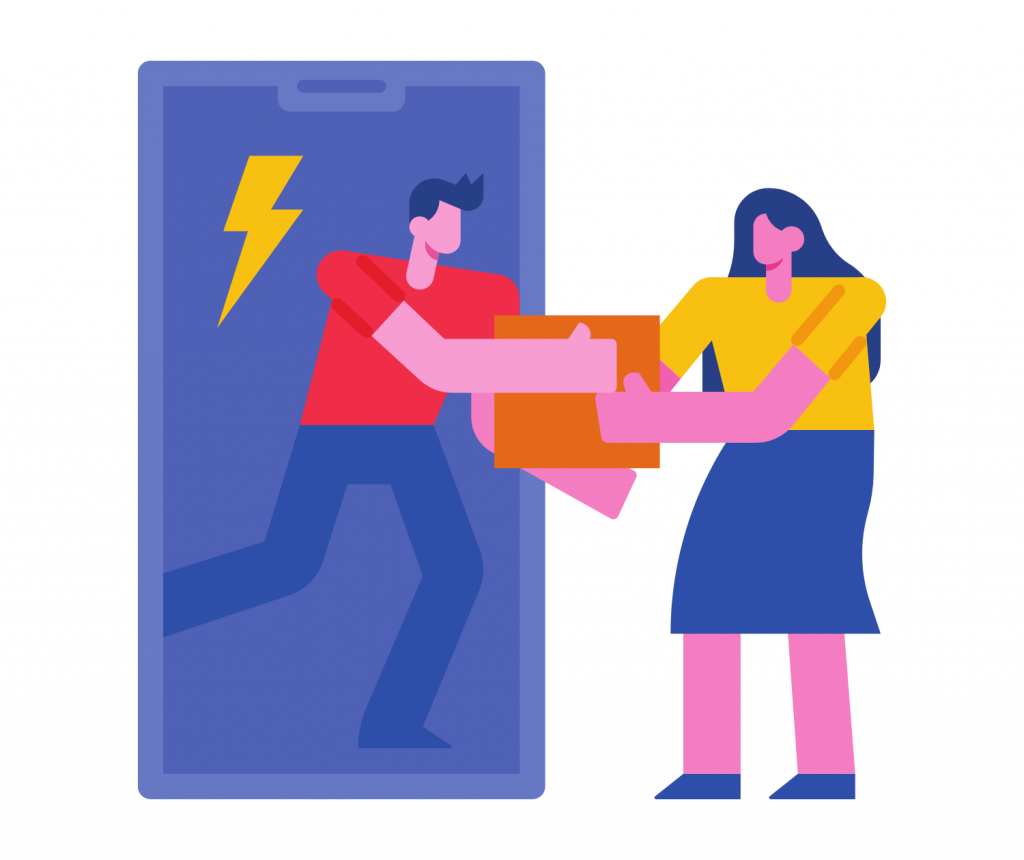 The sales process is filled with questions, forms, and legalities – the customer wants to make sure that they're making the right purchase. Sales strategies in this case are more logically-driven or, as we like to call it, left brain-driven.
.
The left side of the brain is driven by logical sequencing, rational processing, and analytical thinking – the idea is to show customers what a good investment they'd be making by showing them the foolproof logic of it.
The B2C sales process, on the other hand, is a relatively low-involvement exchange. Except in the case of large investments such as real estate or automobiles, the purchase of a product could come down to a split-second decision.
Here's more.
While the consumer might spend 2 months finalizing a home, they will spend no more than 2 minutes picking out a soap. More often than not, the customer doesn't care if they're making the right purchase because the investment is so very low.
Sales strategies in this case tend to be a little more emotionally driven or, as we like to call it, right brain-driven.
The right side of the brain is driven more by emotion, intuition, and creative thinking – the idea is to sway customers by appealing to their right brain before the analytical left side can force them to take a good long look at what they're buying.
What one can learn from the other–
Why not create a mix of both approaches? B2B companies can include a little bit of a more emotion-led approach in sales strategies. B2C companies can use a more rational-led approach in their sales strategies, to help convert buyers that are driven by logical arguments and evidence.
Let's take a deeper look at the concept –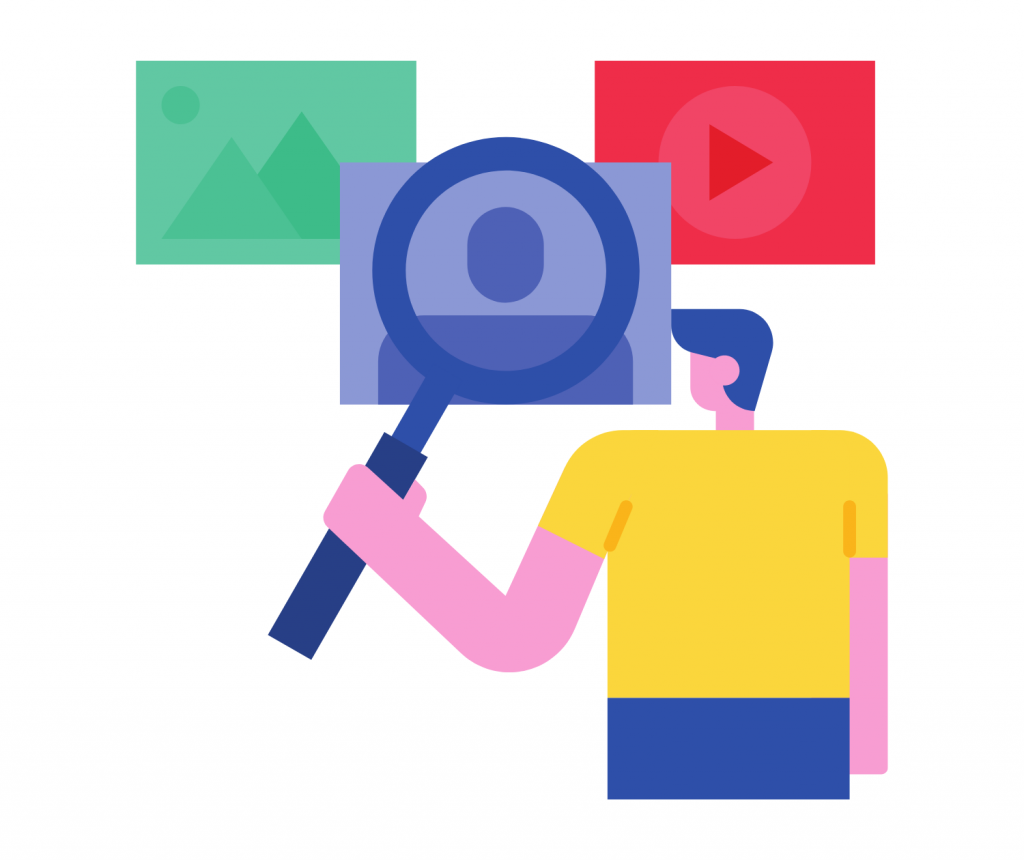 According to Google, "Before making a purchase, today's typical B2B shopper might consult online catalogs, perform multiple Google Searches, or visit product websites. They look for product specifications and brand comparisons, and they try to figure out where to find the best deals or promotions."
.
What if, as a B2B company owner, you created content that not only appeals to their rational side but also influences them intuitively/emotionally?
Essentially, begin your sales process and have them lean towards your product before you even do a sales pitch.
B2C companies, on the other hand, can lean into the knowledge economy by laying out a rational, transparent and logical approach to sales – talking about definitive, foolproof ways their product is good for the consumer and better than their competitors.
Cosmetic companies, for example, must display all ingredients openly today…while old-school tactics like using a celebrity endorsement to influence customers are still very popular, more & more people want to know what goes into the products they are using.
---
Let's Round off the Ideas That We've Mentioned in Our Comparison
B2C Companies, Take a Leaf Out of the B2B Selling Techniques Book
1. Segment Your Customers
Make sure you're talking to cohorts and not the masses – sell to them differently, based on their unique pain points and how your product answers to them.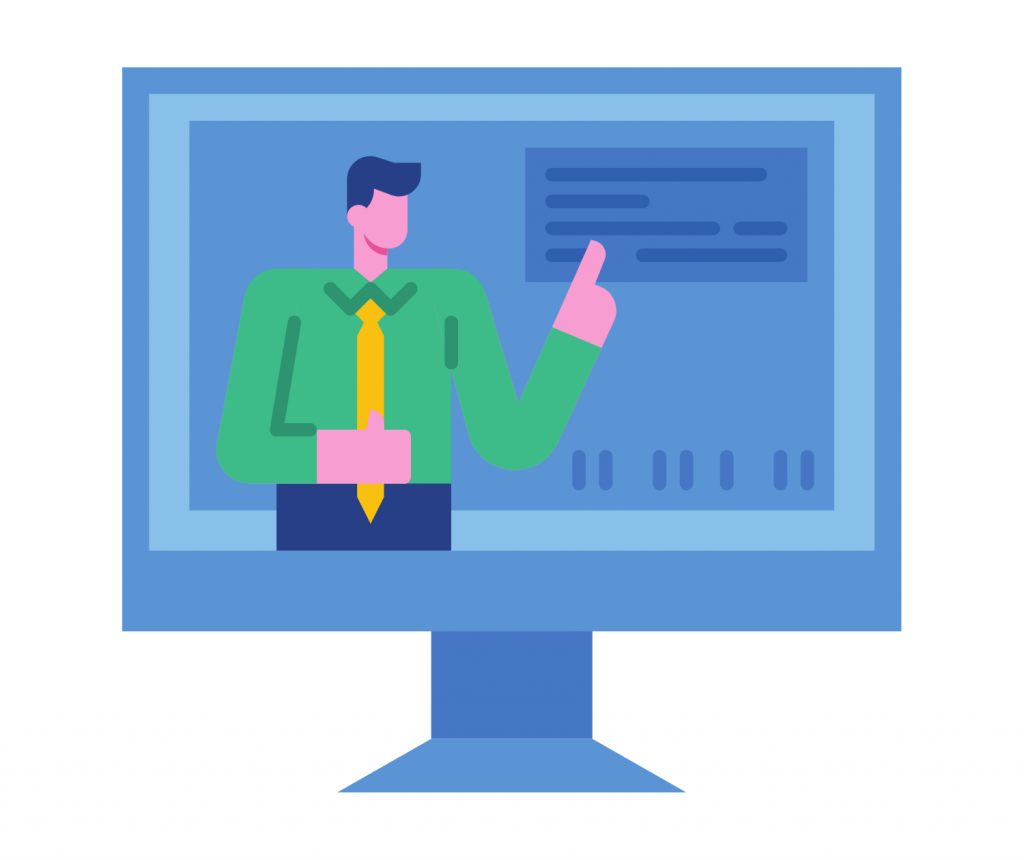 2. Reveal the Organization Behind the Brand
.
Consistently showcase company values by putting leaders and employees in front of the camera. The idea is to show customers that the organization is in line with the brand perception created, and hence create a deeper bond with them.
3. Educate Customers and Help Them Buy with Logic, Not Just Emotion
Lean into the knowledge economy and give customers insight into your product and manufacturing process, turning their usually-emotional decision into a rational ones to increase brand loyalty.
B2B Companies Here's What You Can Learn from B2C Selling Techniques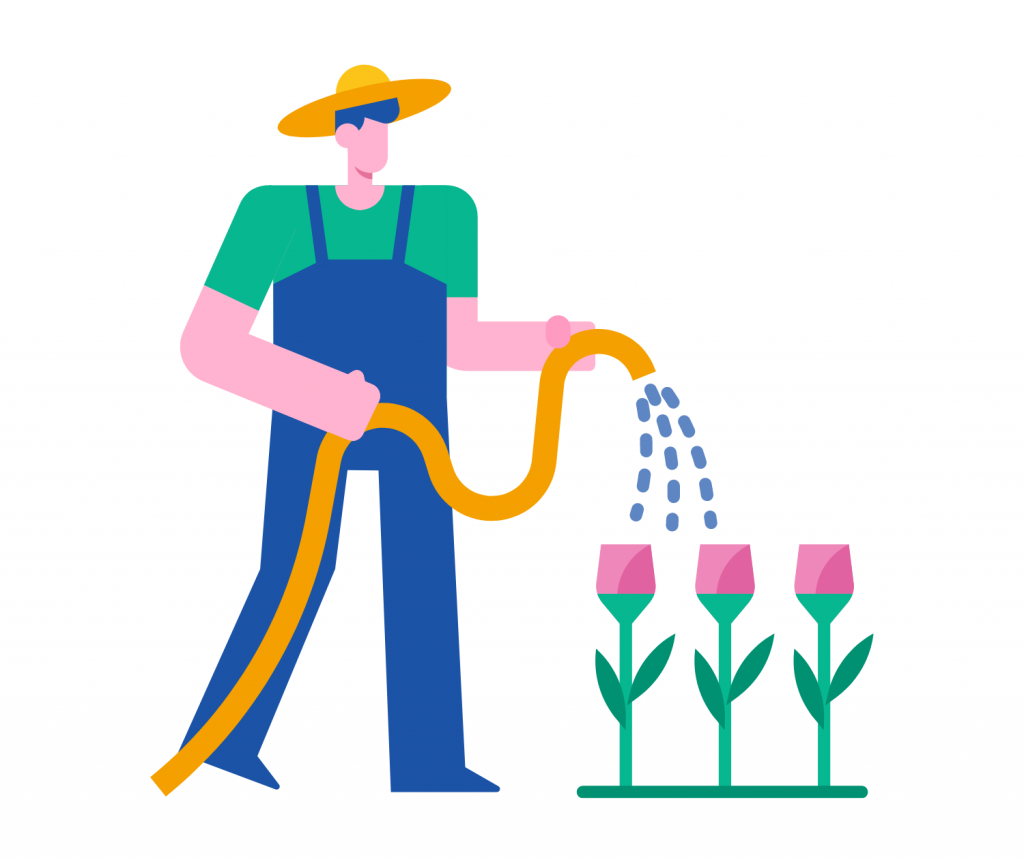 1. Nurture Customers Right from the Word Go
.
Nurturing a customer should start as soon as contact is first established. Don't wait till you feel like they're losing interest. Email marketing, SMS, and digital ads for top-of-the-mind recall are great ways to do this.
.
2. Use Content Marketing to Shorten the Sales Journey
Say goodbye to the sales pitch-led approach! B2B buyers now start their buying journey online, the same as B2C customers. You need to become a part of the knowledge economy and create content that educates your audience. It should position you as a thought leader so you can draw them in, create a preference for your brand, and hence shorten the buying cycle.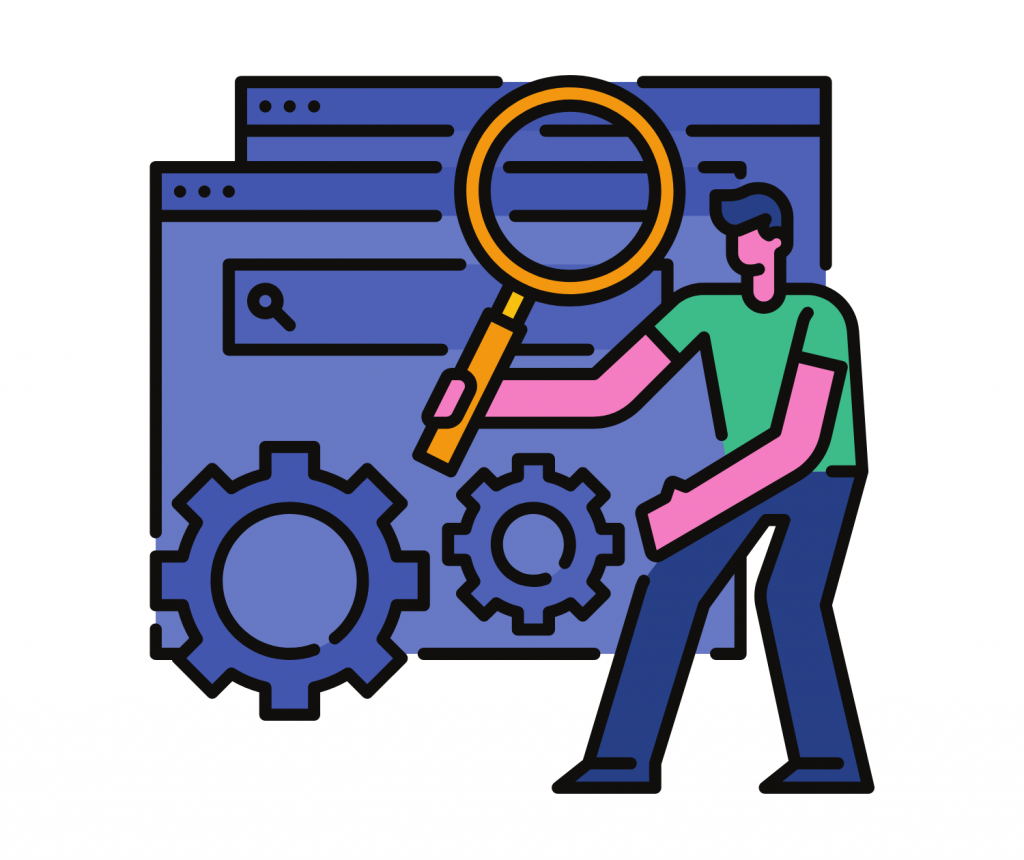 3. Use the Right Brain Selling Techniques
.
Instead of only going with technical information and information-heavy brochures, how about influencing potential customers with emotional-driven content?
.
If you were an automobile parts manufacturer, for example, you could do a "Your Partner in Growth" campaign that reflects everything from your marketing to selling techniques.
This would show potential customers your dedication and value-driven approach to work while using the hook of "growth" to hint at ROI.
---
Conclusion
And that concludes our comparison of B2B and B2C selling techniques!
With stiff competition in every industry today, it helps to learn from what the other side is doing, and constantly evolve and adapt. You don't need to throw the rule book out the window, just add a few rules in there instead!
Have any other B2B/B2C selling technique suggestions?
We're all ears (or eyes)! Drop a comment below and let's talk sales.
Start 15-day Free Trial