If you're wondering whether sales enablement is something you should think about, you've come to the right place. Every once in a while, a term becomes the hottest new thing as sales techniques and best practices are always advancing. Today, this is happening for the term 'sales enablement'.
This is probably what leads you to the question, "Is this something I should think about? As a growing business, is it worth our focus & investment?"
Well, let's answer that question the short way before we get into the specifics of it- Your sales team is what stands behind your growth and pushes to meet your revenue targets, month on month. Sales enablement is basically like an investment in your sales team, so they can perform better and generate higher revenues.
So, it goes without saying that you should make the time and revenue investment in sales enablement!
Confused? Let's rewind a bit and start with the basics.
What is Sales Enablement?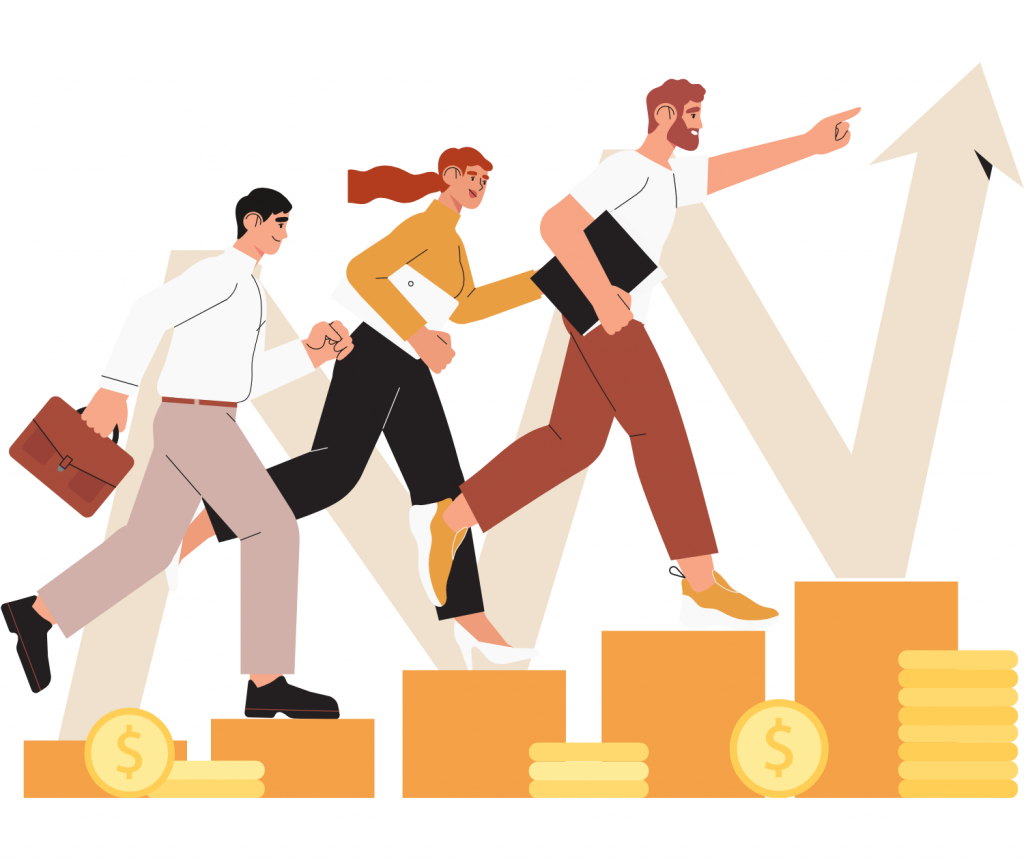 As the name suggests, sales enablement is the process of enabling your sales team to perform better and close more deals. This is done by means of resources, learning & development, and processes.
.
This could include sharing content, technology tools, conducting/facilitating courses, training or workshops, and such. Essentially, any means that help the sales professionals on your team learn, grow and do a better job.
That said, sales enablement is not the same as a learning & development program – it functions at a more day-to-day level than an L&D program and acts in a more immediate capacity.
---
Benefits of Sales Enablement
1. It Equips Your Sales Team With Knowledge
Whether you're sharing insights or product know-how, sales enablement empowers your sales team with knowledge and data that will help them improve decision-making.
With a thorough consumer understanding report, for example, a sales professional can pitch better to leads and drive them better through the sales funnel. With all the necessary product know-how and collaterals, they can better represent your product by addressing the leads' pain points.
2. It Takes a Proactive Approach to Empower Your Sales Team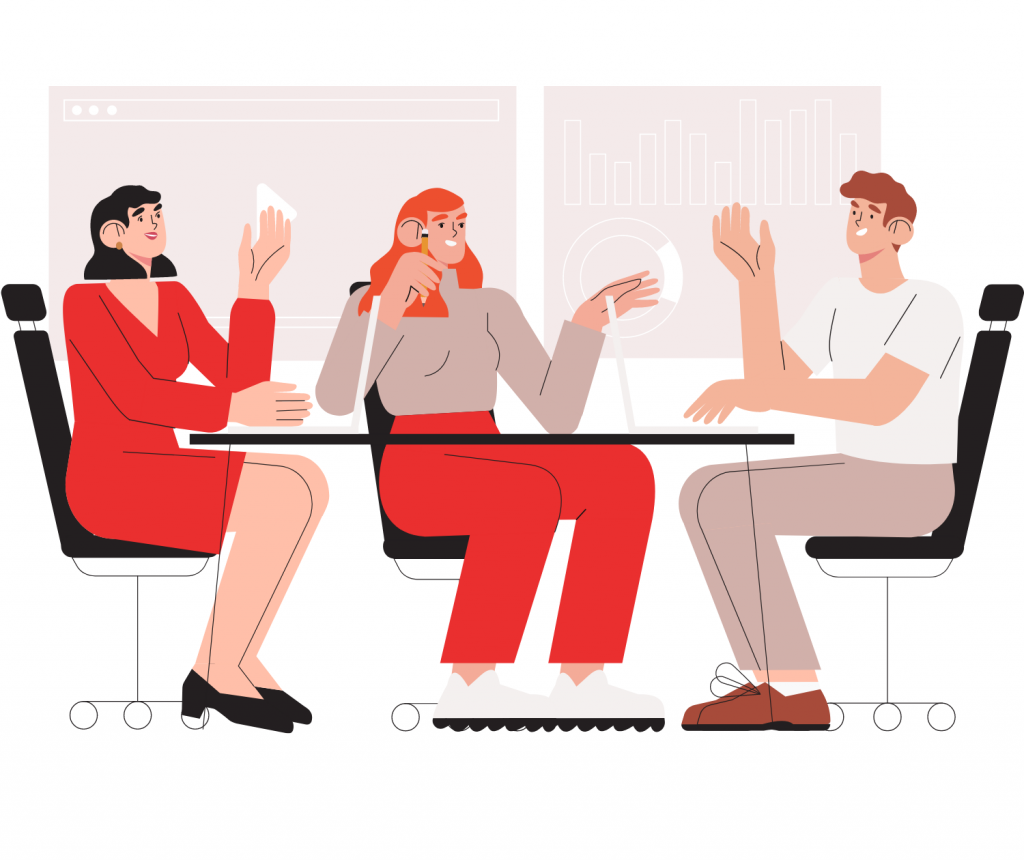 Why wait for something to go wrong? If you wait to analyze your pipeline, listen in on sales calls and monitor your team to figure out what they need to do a better job, you're wasting valuable time.
.
Instead, sales enablement takes a proactive approach to understanding what your team needs and equipping them with it.
3. It Makes a Direct Impact on Your Conversions
Equipping your sales team with data, insights, or training means giving them information for the next time they're talking to a lead, or even just qualifying one. With enough targeted sales enablement, you'll notice a direct difference in the method and speed behind which your sales team can bring closures to fruition.
---
Why Should Growing Businesses Care About Sales Enablement?
Most growing businesses look at sales enablement as a luxury that only larger organizations can indulge in. This comes from the perception that because larger organizations have larger sales teams and bigger budgets, and can afford to invest the time, effort, and costs that sales enablement requires.
This isn't a given. It all comes down to prioritizing your sales team and what it needs – it's an investment that will keep giving back.
So, let's get into it. Here's why growing businesses should care about sales enablement-
1. Sales Is One of the Strongest Functions Determining Growth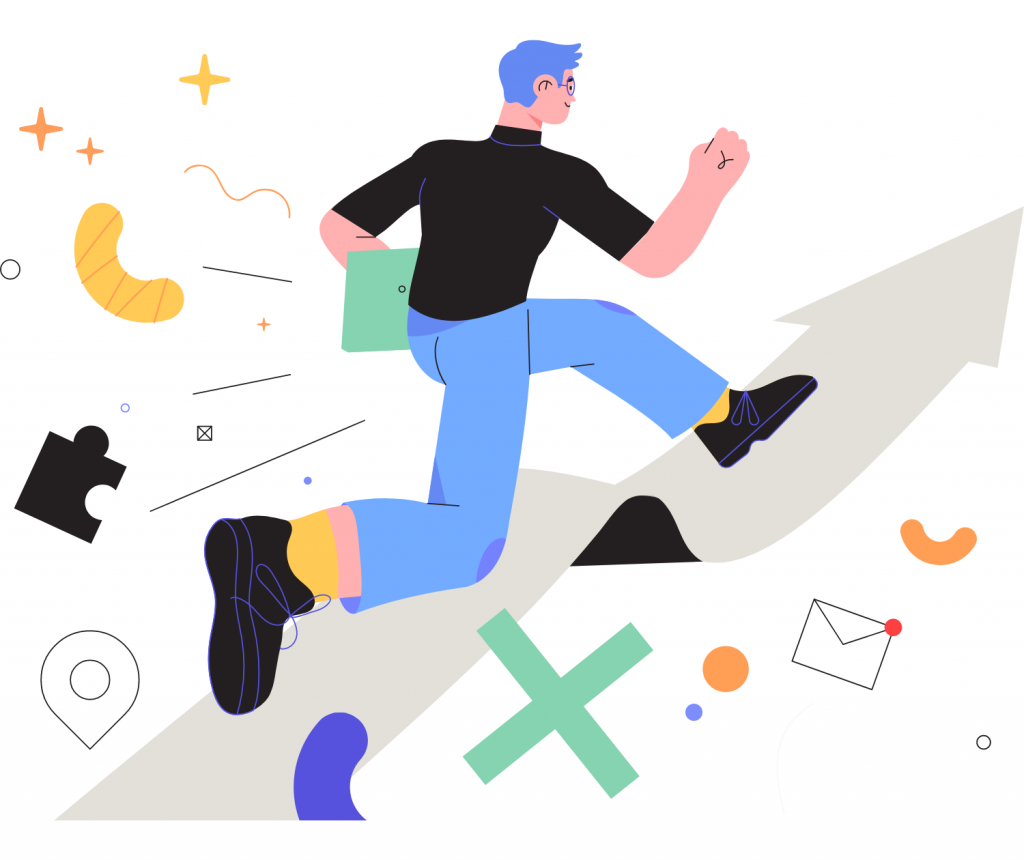 Growing businesses have one objective- to scale, as quickly and efficiently as possible. Sales are the function that is positioned between your business and customers, which is why it needs to be the strongest function in the company.
.
When you enable the sales team to do their job better, you'll be able to meet and push your revenue targets quarter on quarter. This is the raison d'etre why most companies invest in sales enablement, whether they're just starting out or are well-established.
2. Enablement Is a Great Way for Growing Businesses to Be Future-Ready
A growing business needs to put in the extra effort to stay on top of the game and capture the market. When you enable your sales team with data and insights, you're ensuring that each sales professional is at the top of their game and knowledgeable about your products, industry, and market.
Without a doubt, this helps you raise the caliber of the team and have them be future-ready. Importantly, it also helps them come across as future-ready to clients and stay agile – extremely important, especially in B2B functions.
3. Enablement Helps Sales Teams Develop Better Customer Relationships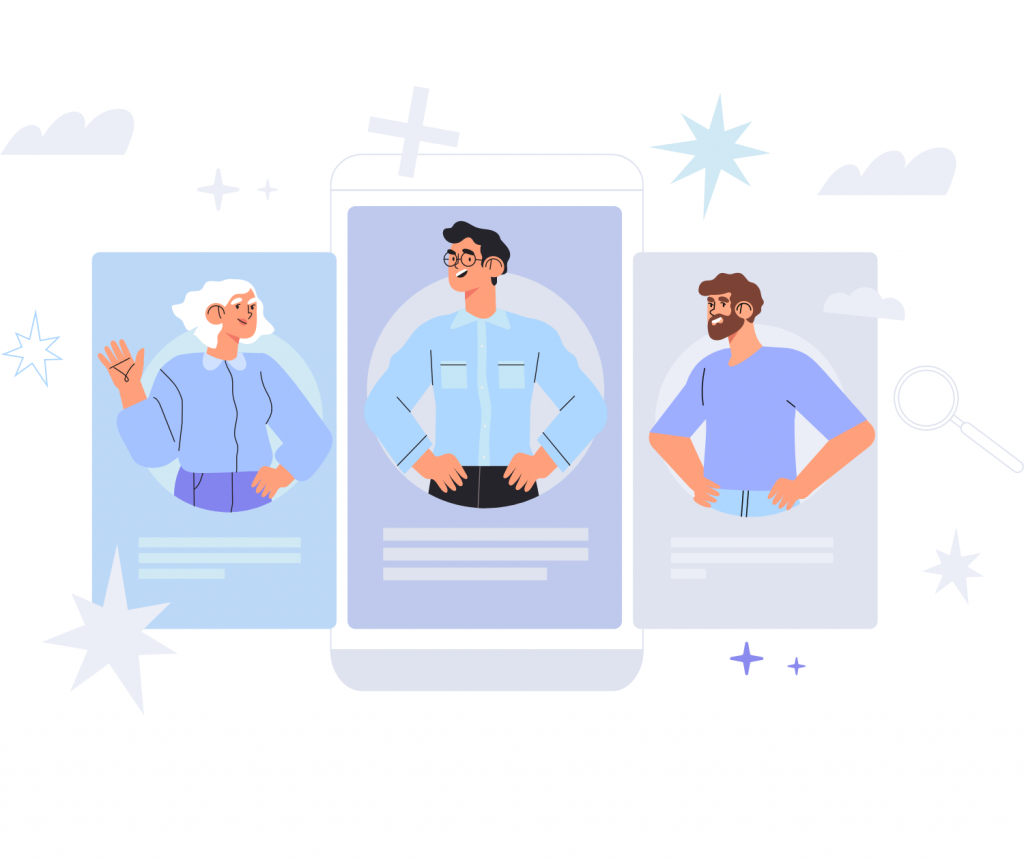 The ability to form customer relationships is the essence of a good sales team – especially today when customer experience dictates the success of a company.
.
Data and insights are key to developing great customer relationships.
The data and knowledge shared during sales enablement initiatives equip salespersons to better understand customers, their pain points, how your product and your competitors' products stand as the solution….and how they can better pitch your product to maximize sales.
4. Tool Adoption and Technological Savvy Gets a Leg up
Tools & platforms like growing business CRM software are a large part of sales enablement – these are the resources that improve the competency of your sales team and the quality of your sales data. 
Equipping your team with the right tools and giving them the training they need helps increase adoption and helps them properly leverage the technology to do a better job. While you could adopt technology and make them a mandate, looking at it as a sales enablement initiative helps maximize adoption by the team.
---
Sales Enablement Tools for Growing Businesses
So now you know why you should care about sales enablement as a growing business, you're probably wondering where you should get started.
Allow us to guide you. Sales enablement isn't just about the sharing of data and content, it starts with understanding the area in which your sales team needs to be better equipped.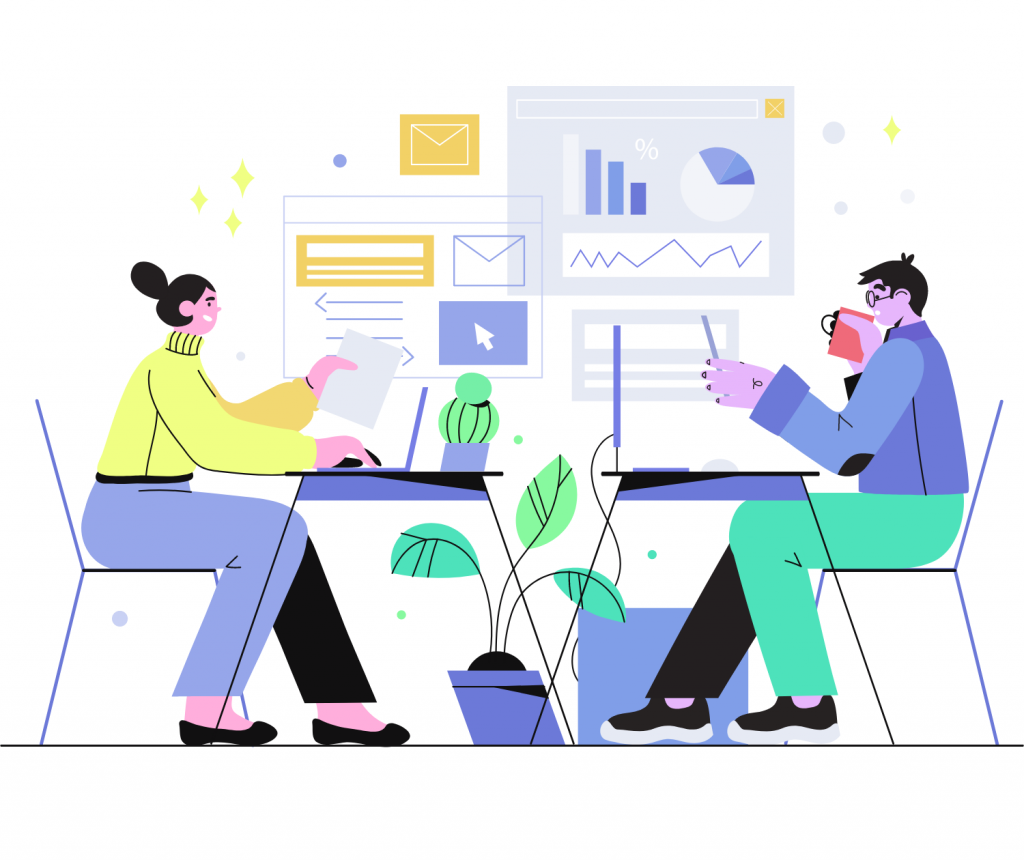 A great way to do this is to run a performance analysis, hold one-on-one meetings, and even simply ask for what they think they need to do a better job!
.
Once you've done that, you'll have a handle on what they need – as a team and at an individual level – to up their game on a daily basis.
We've mentioned a few in passing earlier in this post, but here's a comprehensive list of sales enablement tools you need to know about:
---
I. Data & Insights
1. Customer Insights
Insight and sales reports compiled by research or by historical customer data add great value to your sales team, by helping them better understand your audience and how to sell to them.
This includes demographic and psychographic insights that cover the primary buyer, influencing buyer, their paint points, needs, aspirations, barriers to purchase, and the like. In the case of B2B companies, this also covers details on the standard buying process and stakeholders involved.
2. Competition Insights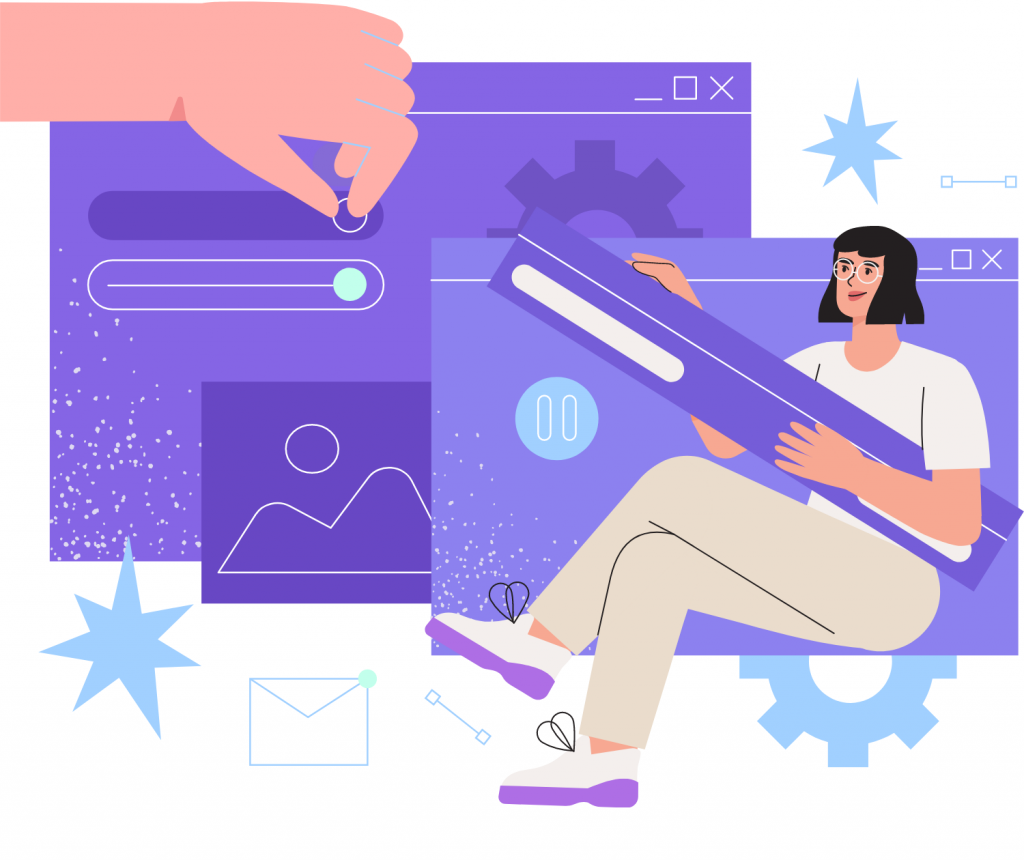 Understanding your competitors is as important as understanding your audience.
.
Competitor research must cover competing companies, products, their clientele and why their clientele chooses them, and of course what sets you apart from them.
This will equip your sales team to pitch your product in a way that sets it apart from competitors, whether they are openly in consideration or not, and give you a better chance at closure.
3. Market Insights
Monthly or quarterly insights on the market, as pertaining to your industry and industries relevant to your company, might be a bit drab for your team to stomach but are important nonetheless.
Not too many executives (except the top 2%, maybe) actually have the dedication to constantly read up and stay aware of what's happening on the outside, so this is something that can be given to them on a platter for the sake of selling better.
---
II. Executionary Tools
1. Scripts
Sales scripts have been used by companies since times immemorial. While it would be great to have salespersons, who can pitch your product organically and smoothly, a sales script gives everyone a starting point.
Scripts aren't restricted to the sales pitch either; think onboarding call script, lead qualification call script, customer support scripts, etc. These ensure that every interaction a lead or customer has with your company is standardized and up to scratch, and gives your sales team a reassuring tool on which to rely.
2. Branded Content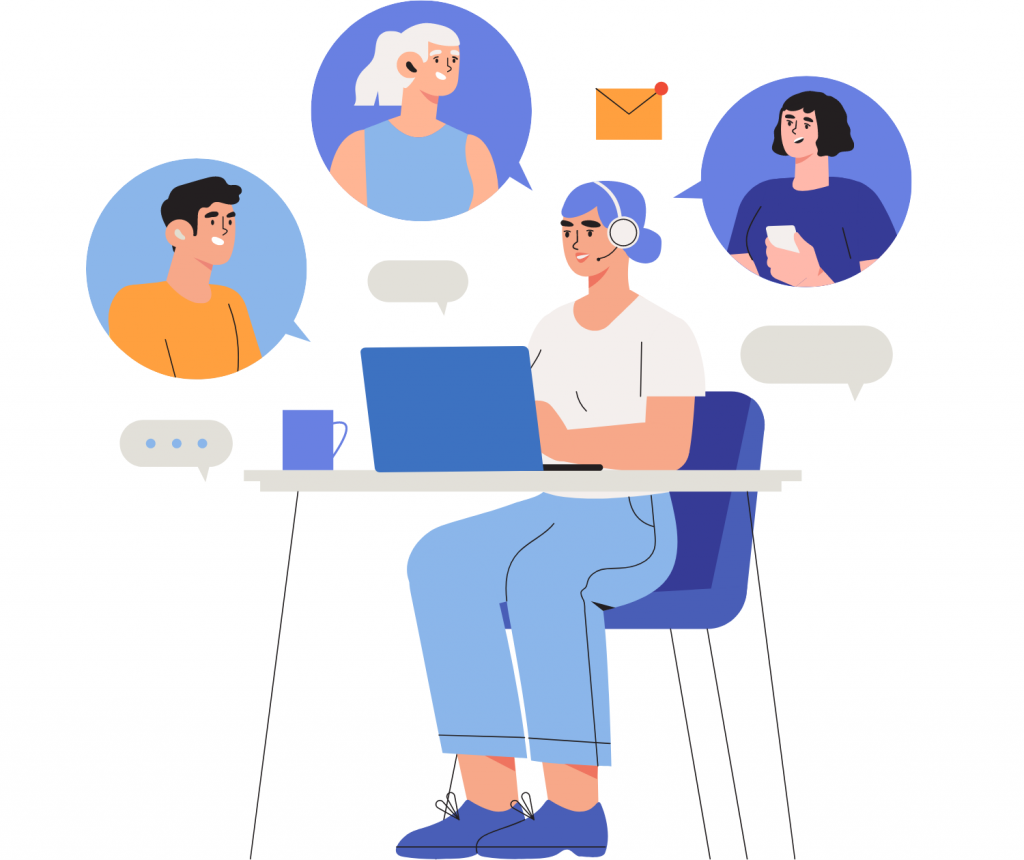 This might include brochures, product videos, and other marketing collaterals for your sales team to share with leads.
.
However, you can also go into detail and hand them email templates, SMS templates and so on that can make their communication with leads easier and more standardized to the brand.
While most people think of branded content as playing a role in marketing only, it's important to remember that while the consumer experience may start with marketing, the same experience must continue through the sales cycle too. Branded content is a great way to equip your sales team to offer that continued experience.
3. Case Studies
Research by Nielsen states that 70% of people trust reviews & recommendations from strangers. So, what better way to pitch your product than to showcase how it solved the problem of other customers, along with some testimonials from them?
You can easily compile these case studies with the help of your customer success team, and hand them to your sales team to share with clients that are on the fence – in most cases, it will be the step that makes the difference.
---
III. Growth Enablers
1. Training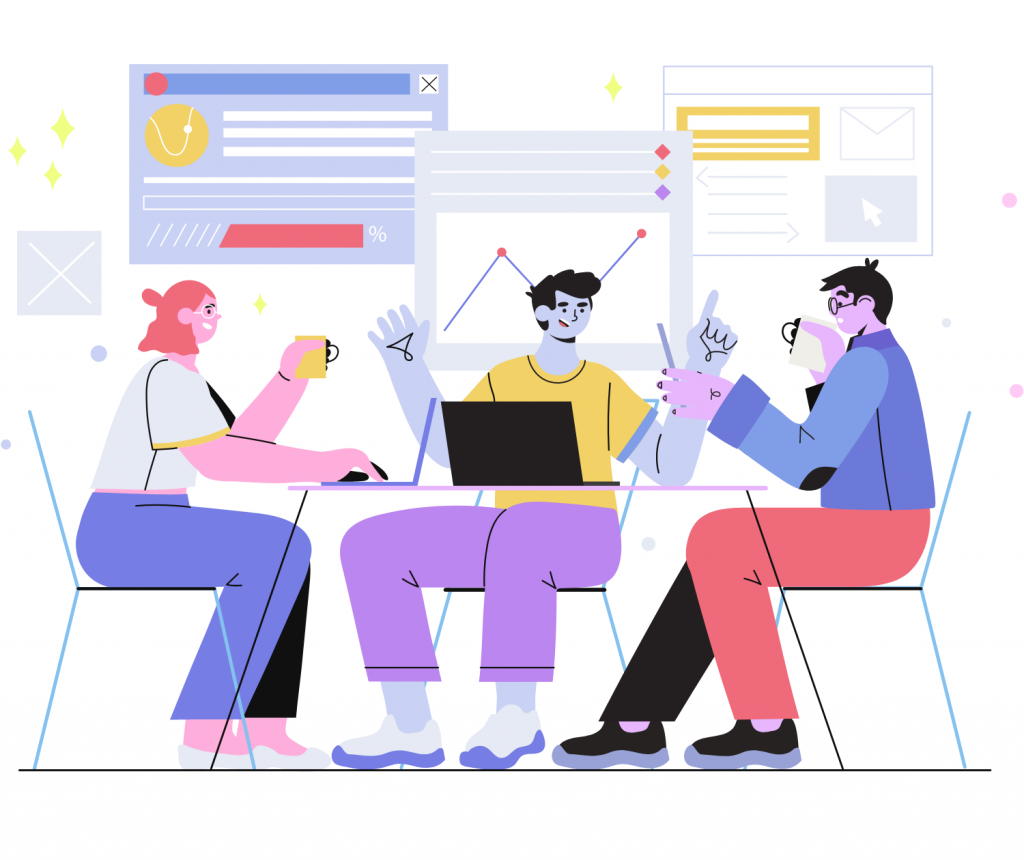 Training doesn't simply come down to competency.
.
One part of it is identifying gaps in skills and organizing training sessions to address those – these should be held on a monthly, quarterly or as-needed basis. But you will also need to train your sales team on your product.
This is a practice quite common in most companies and comes under the purview of sales enablement. It's one of the most important parts of any sales enablement program, and usually the first training to be held for any new salesperson.
2. Workshops
Workshops are usually organized entirely for the purpose of acquainting your sales team with certain sales skills, techniques and approaches. This can be especially helpful with a new team (often the case with growing businesses), that need experience handling the company's target clientele.
3. Sales Processes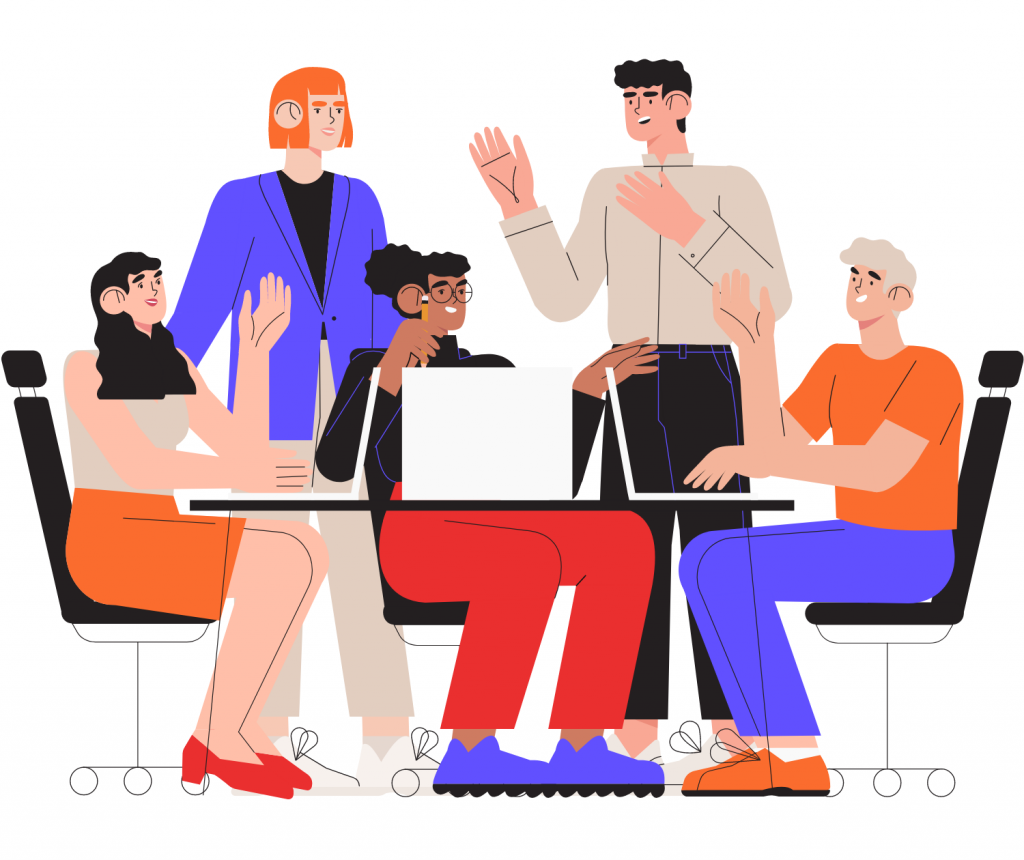 Every function in a sales team runs on certain processes.
.
A lead qualification sales representative, for example, needs to know which collaterals to share at which point, and what parameters a lead needs to match to be marked as qualified.
A customer service representative, on the other hand, will need to know how to address every possible scenario that can be predicted and mapped out.
Such processes, and the many more that form the basis of every sales team's functioning, need to be mapped out so the team can function at its most efficient & effective.
---
IV. Technology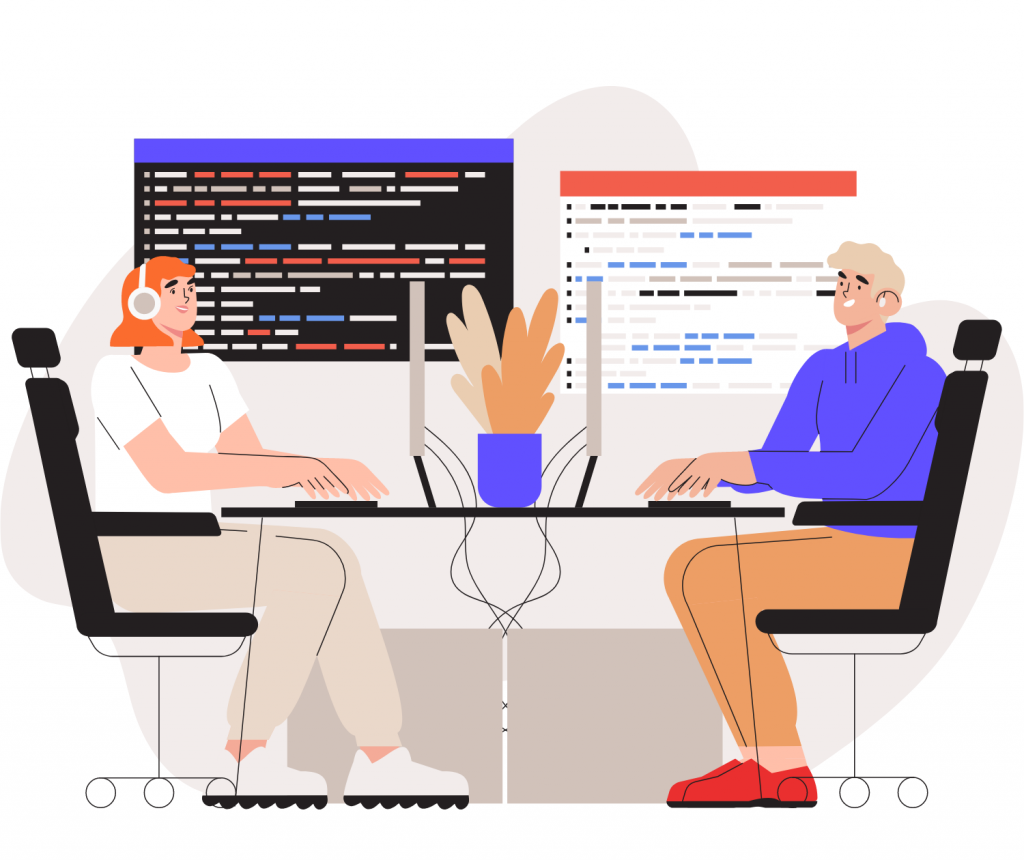 When it comes to sales enablement tools, you're most likely going to be looking at a sales CRM that functions at a much broader level than simple lead management.
.
An all-encompassing sales CRM automates and digitizes almost every part of the sales process.
For example, the branded content you equip the team with can be turned into an email that is automated to be sent at a particular trigger.
The sales CRM will also have features that you can use to enable the team–call recording, for example, where you can use the recordings to hold trainings with the particular sales representative.
---
Conclusion
When it comes to choosing the best sales CRM, you might feel like you've got your work cut out for you, but we've got the complete guide to choosing the best sales CRM for your business.
Allow us to make a case for our product at this point- if you're looking for a sales CRM, Kylas sales CRM is designed particularly for growing businesses. It comes with all the possible features you might need, but also with expert support so you can make the most of it.
And you can try it for free for 30 days – no added costs, support & onboarding, and training by CRM experts! All you have to do is fill one short form & you're signed up for free.
We hope, with this guide, that you're not only convinced of incorporating a sales enablement program for your growing business but also well-equipped to get right to it!
If you have any questions, we'd be happy to answer them with our own vast experience in the sales field. Simply drop a line in the comments below.
Start 15-day Free Trial