The expenditure on digital lead generation campaigns in 2019 stood at $2.6 billion dollars, and it will only climb with an estimate of a whopping $3.2 billion by the end of 2023. This growth is not surprising because customer acquisition costs increase with each new customer you acquire.
The expenditure on digital lead generation campaigns in 2019 stood at $2.6 billion dollars, and it will only climb with an estimate of a whopping $3.2 billion by the end of 2023. This growth is not surprising because customer acquisition costs increase with each new customer you acquire.
Companies see paid marketing as common practice when incentivizing their sales team to explore outbound sell techniques. In this way, the roles of marketing and sales teams are often blurred, putting them both at war with each other over the same deal. There will often be a debate over marketing vs sales funnel and how different they are.
How are the sales and marketing funnels different?
How will it affect your business in the long run?
The sales and the marketing funnels work together but have different purposes. So, understand the difference between the marketing funnel and the sales funnel. This will help you plan future investments in marketing, sales, and customer retention management platforms like Kylas.
Click here to find out how Kylas can help you in managing your sales and marketing teams to close maximum deals.
What Does the Sales Funnel Refer To?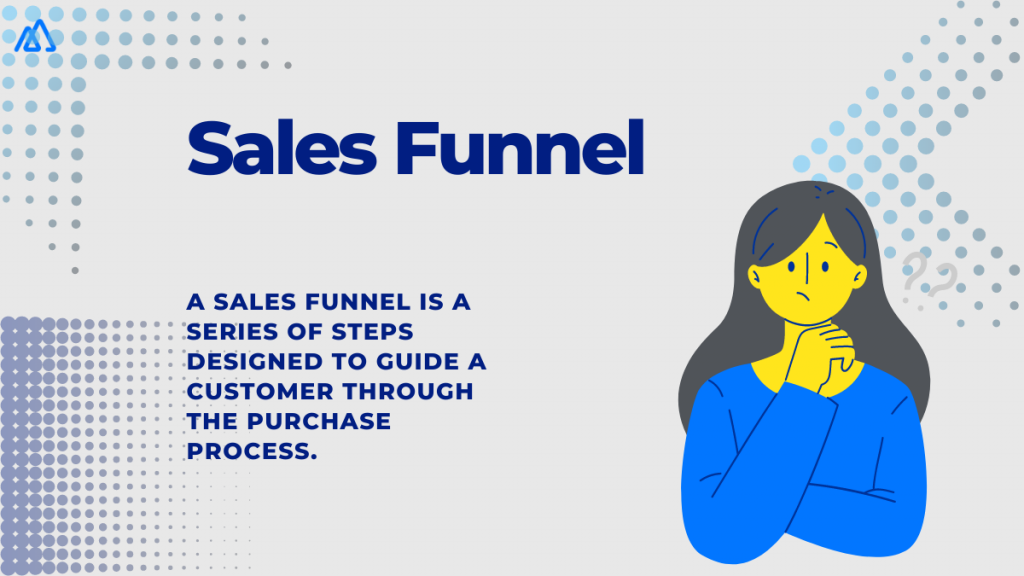 A sales funnel is a series of steps designed to guide a customer through the purchase process. The steps are designed to get them from being aware of your product or service to being interested in it to being ready to buy it – and finally to making the actual purchase.
It can be a single-page website or a complex multi-page online store. The important thing about a sales funnel is that it guides customers through the process of buying from you. The top of the funnel is where you start with your potential customers.
The goal is to get them to take some action. For example, signing up for your email list or downloading a free ebook.
In the middle, you're trying to get people who have already taken action on your site to make a purchase. It could be an e-commerce transaction or something like getting them on board as a subscriber or trial customer.
The bottom of the funnel is where you're trying to get people who have already bought something from you. But haven't yet become repeat customers or referred anyone else. A sales funnel is a system you can use to attract potential customers, get leads and convert them into paying customers.
What Does Marketing Funnel Refer To?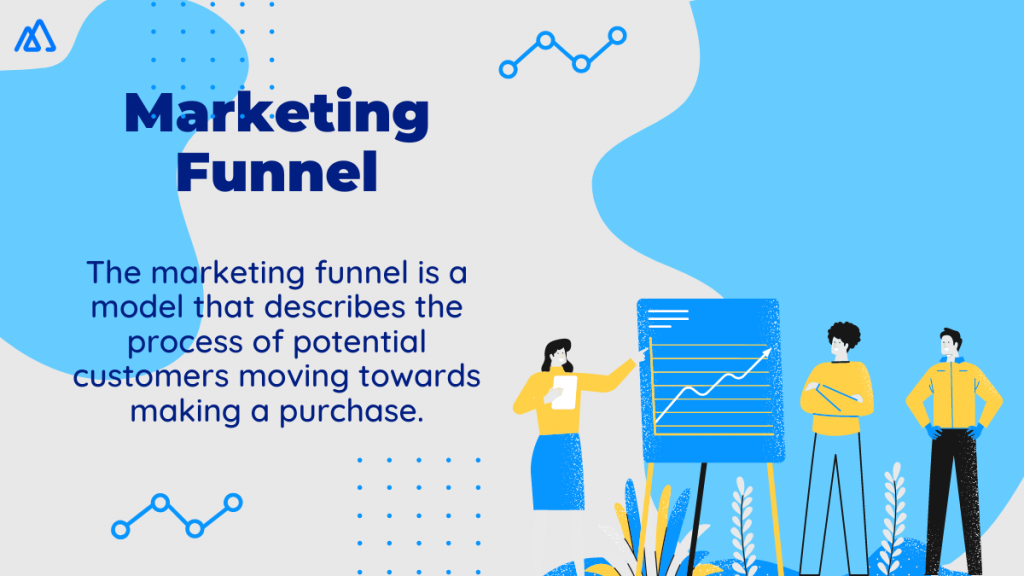 The marketing funnel is a model that describes the process of potential customers moving toward making a purchase. It is a simple way to visualize a lead's journey from first discovering your business to becoming a customer. The model is about the customer journey as a multi-step process. Each step represents an opportunity to nurture the lead into a sale.
It could be through email follow-up sequences or webinars, for example. The idea behind this approach is that you're not spending time on leads who aren't ready to buy. Instead, you must focus on getting people through the top of the funnel first.
Go for the ones who are most likely to convert into paying customers. And that too before moving down into lower stages of engagement with less likely prospects.
The marketing funnel is a system that you can use to attract potential customers and get leads. A marketing funnel is a step-by-step process of turning leads into customers through content marketing, social media, SEO, and advertising.
Optimizing Your Sales and Marketing Funnels for Increased ROI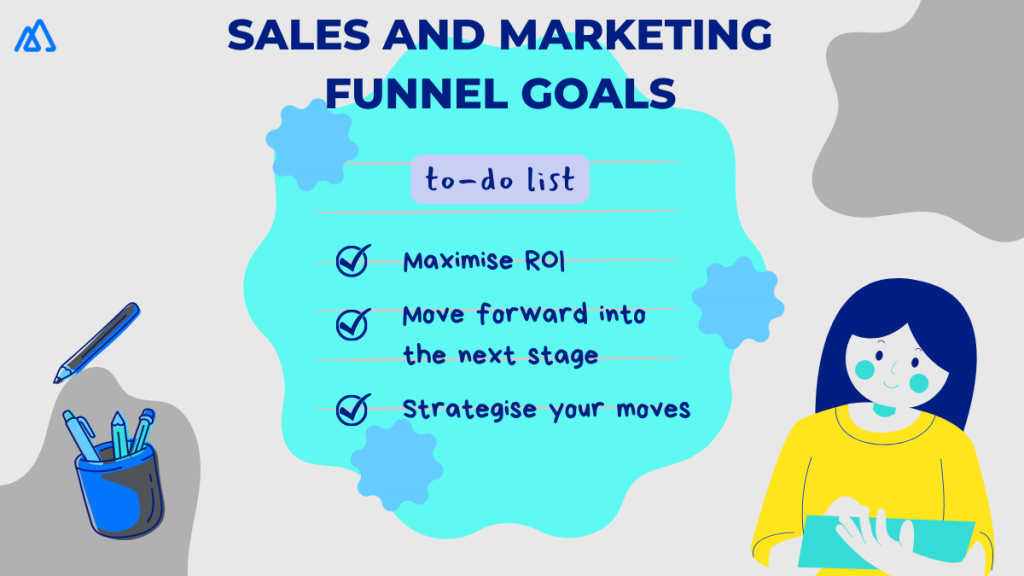 To maximize your ROI (return on investment), you must optimize your sales and marketing funnels. Make them work together as effectively as possible. This entails ensuring no gaps between each funnel stage so customers can quickly move forward into the next stage.
The first step towards creating a successful strategy is defining what success looks like for your business. For example, your company aims to increase profit by 20% over the next year. You'll need to create goals for both sales and marketing that can help you achieve this objective.
If the marketing team wants more traffic to their website, they might add some new content or re-design their homepage, making it more appealing to visitors from social media sites like Facebook and Twitter.
Sales and Marketing Funnels are the backbones of any business, and here at Kylas, we have been using them for years.
The sales funnel is a marketing strategy focusing on converting leads into customers. On the other hand, the marketing funnel focuses on getting as many people as possible to visit your website and sign up for your newsletter. Once they have signed up for your newsletter, you can use them as leads to nurture sales opportunities.
Keeping Track of Your Sales and Marketing Funnels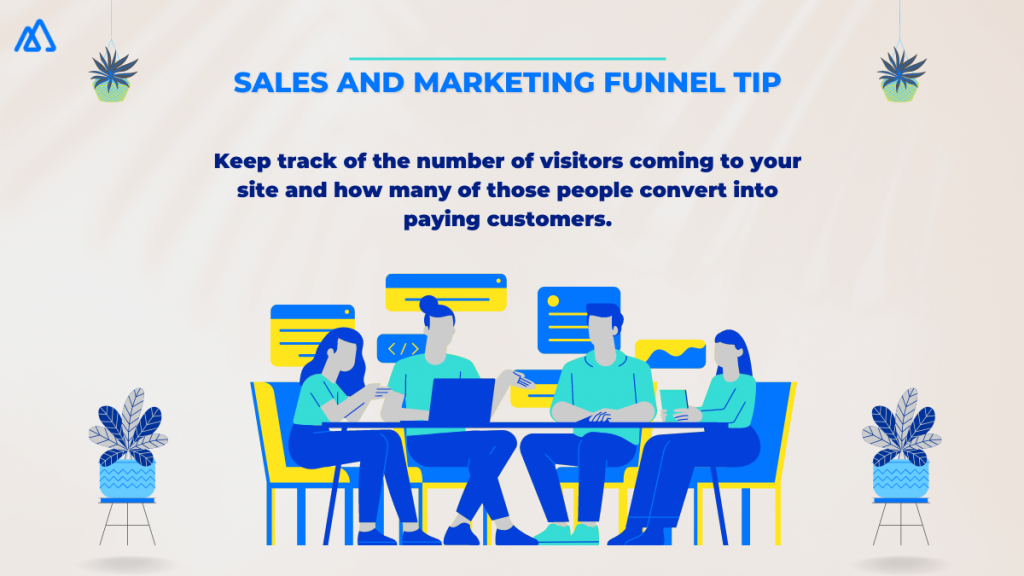 Can you imagine a business without any sales and marketing? Of course, not! A sales funnel is an essential part of the marketing strategy. Sales Funnel is about getting your customers to buy your products, while Marketing Funnel is about getting your potential customers aware of your brand and services.
Try to differentiate the marketing funnel and sales funnel so that your teams know what roles they have to play.
The first step in using a sales funnel is to ensure it's appropriately organized so you know what stage each prospect is in at any given time. It helps you determine whether or not you need to move prospects through specific steps more quickly or let them linger longer at certain steps if they're having trouble reaching the next one on their own.
But after you've created a lead, how do you know if your efforts have paid off? How do you know if someone is ready to buy? The best way to keep track of your sales funnel is to use a CRM (customer relationship management) tool.
The software will help you track every interaction with a customer or potential customer and make it easy for you to see who's interested in what — and what they need next.
The most important thing you need to keep track of is the number of unique visitors coming to your site and how many of those people convert into paying customers. Start by setting up goals, then create a flow chart that shows where people come from, what they do on your site, and where they spend most of their time — this will help you identify what kind of content they're looking for when they visit.
Mapping the Customer Journey With Sales Vs Marketing Funnel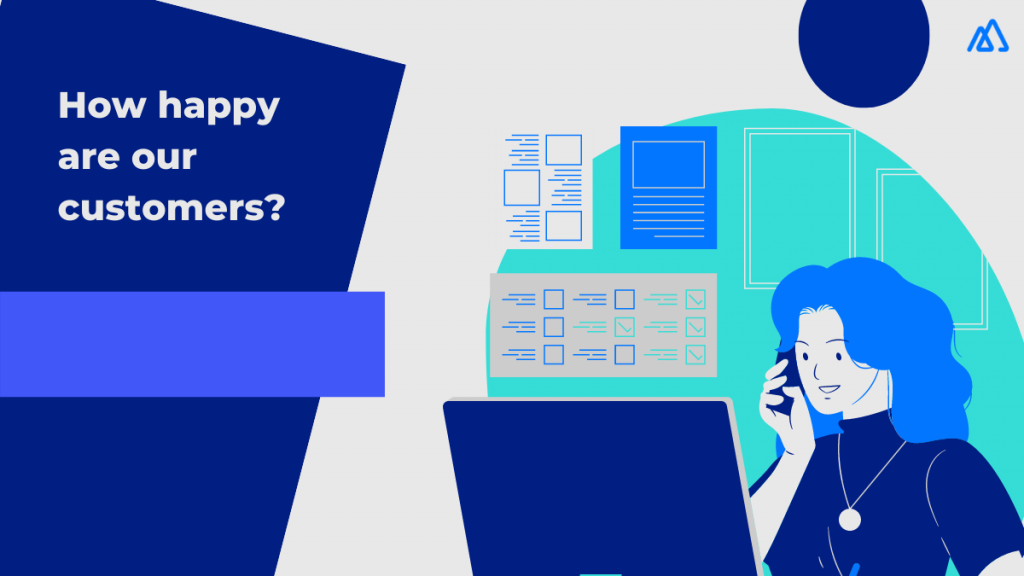 A good business should use both marketing funnels and sales funnels. Sales and marketing funnels drive traffic, build brand awareness, and capture leads. Though the marketing funnel inevitably leads to sales, they are two completely different processes.
Marketing funnels track the number of people who visit a website, receive an email promotion or respond to a social media post. The purpose of these activities is to generate leads for your business. People who have expressed curiosity about what you have to offer by downloading a resource, signing up for an email list, or filling out a form are called leads.
The idea behind this process is first to attract new customers using different marketing techniques such as PPC ads, SEO campaigns, social media advertising, etc. After applying these techniques to your target audience, you can move them through an online sales funnel (or purchase funnel). It will lead to more conversions and, eventually, more revenue for your business. PPC ads are known to have a massive ROI of 200 percent.
Sales funnels track the number of people who become sales-ready after viewing your marketing funnel. These individuals may have visited your website but didn't sign up for anything yet — they are just browsing around until they decide if an action is warranted.
Once you have attracted them through various marketing techniques such as PPC ads or organic traffic from search engines, you would want some automated system that would take care of all these visitors who have come to your website after clicking on one of your ads (or organic results).
The two processes can be combined into one tool (called marketing automation) that tracks when someone enters your marketing funnel and then automatically moves them through each stage until they become sales-ready without additional effort from you as an entrepreneur.
Sales vs Marketing Funnel- Key Differences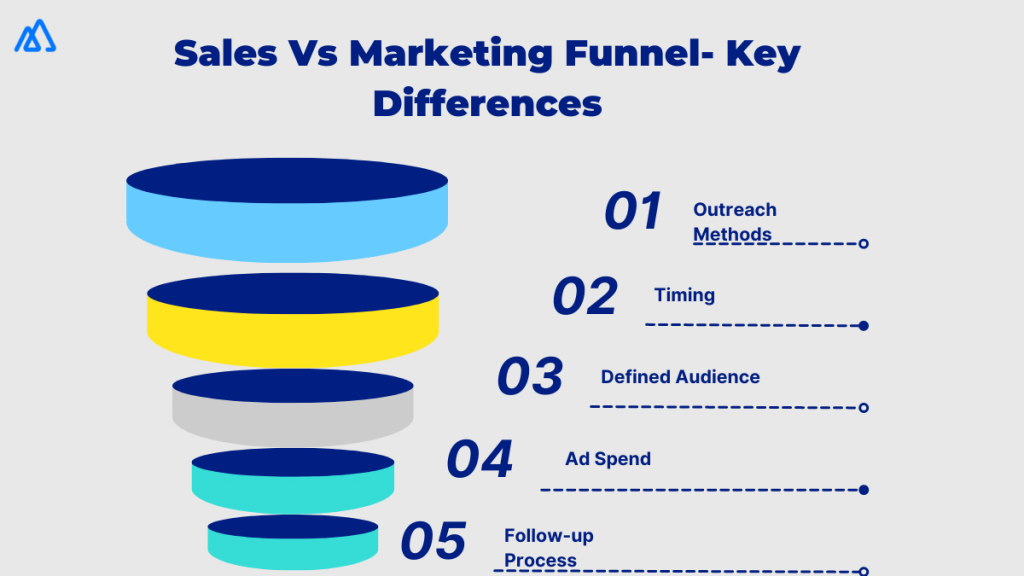 You can have a sales funnel without a marketing funnel, but you cannot have a marketing funnel without a sales funnel. A marketing funnel is for getting new customers, while a sales funnel is for closing deals.
However, a common misconception about marketing is that it includes everything from advertising to customer service. Unfortunately, this is not the case. Marketing should be considered seeding and nurturing leads until they convert into paying customers. Here are the differences:
Outreach Methods
Sales funnels use email outreach methods such as email campaigns and auto-responders, while marketing Funnels use social media outreach methods such as blogging, Twitter chats, Facebook groups, etc. But the marketing funnel uses different outreach methods than sales does because each method has its purpose and objective:
Additionally, the marketing funnel uses social media platforms like Facebook and Twitter to reach new audiences with blog posts, videos, and infographics that inform people about your business or industry. These tools are meant to build brand awareness so that your company is on top of mind when someone is ready to buy something.
Sales use outbound strategies like cold calling or emailing prospective clients directly with offers that align with their needs. The goal is not just to get someone on the phone but also to qualify them as ideal customers (someone who could turn into a buyer).
Timing
Sales funnels are based on timing, whereas marketing funnels are based on behavior patterns. Afterward, a sales funnel takes anywhere from 30 seconds to weeks, depending on the sale type.
A marketing funnel takes anywhere from a few hours up to several months. For example, if you're selling a product, it may take less than an hour for someone to purchase it after they land on your website or social media page.
However, if you're looking to build brand awareness or generate leads for your business, it could take months or years before someone becomes your customer.
Defined Audience
The difference between sales and marketing funnel is that the sales funnel usually has a defined audience and a clear goal. In contrast, the marketing funnel often has a more general audience and objective.
As a sales process, the buyer is already aware of your company and its products. Therefore, you do not have to educate them on who you are or what you do. It also implies that your sales team will only have to educate them on what their company does differently from others in the industry.
On the other hand, marketing involves creating awareness for your brand among people who may not be familiar with it yet. The goal is to get potential customers interested in buying from you because they know enough about your business to decide whether or not they want to do business with you.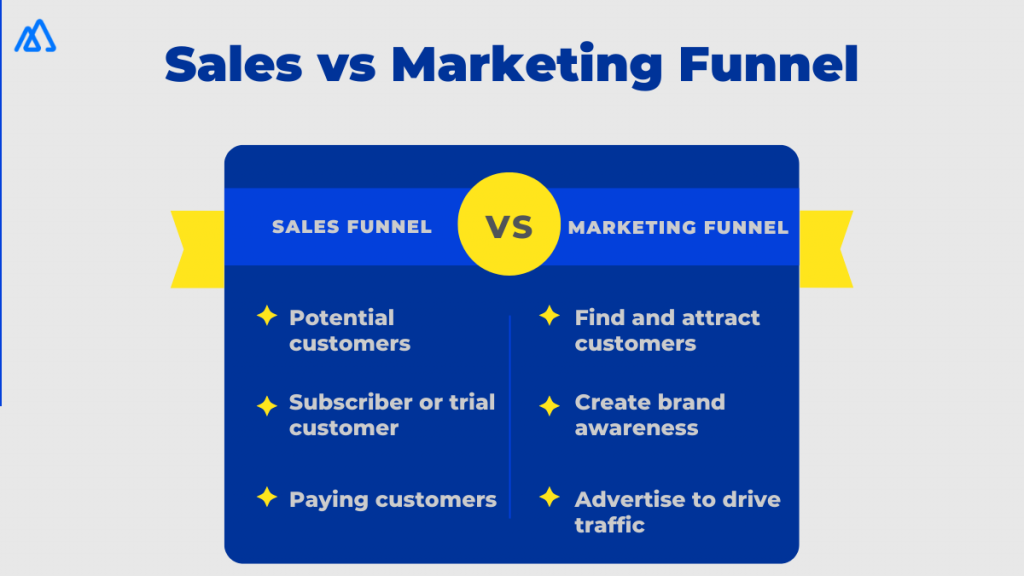 Ad Spend
The sales funnel consists of several stages, from lead generation through qualification to closing the sale. In addition, the number of leads generated depends on how well the product is positioned in the market and how much effort has been put into marketing it properly. So, salespeople must follow up with leads to close sales successfully without losing customers.
The sales funnel makes the most money for your company by getting people to buy your products or services at a higher price than what you paid. On the other hand, marketing focuses on acquiring new customers with an ROI and spending money on advertising and other methods of driving traffic to your website.
Follow-up Process
Follow-up processes differ between sales and marketing teams because they are responsible for different tasks. Sales follow-up is usually limited to calls or emails, while marketing follow-up may include other methods such as social media messaging or snail mail campaigns.
While the sales funnel focuses on getting more sales from existing customers, the marketing funnel focuses on attracting new customers. The sales team's role is to sell products or services to existing clients, while the part of the marketing team is to attract new clients by creating awareness about their brand through various digital channels like social media, PPC ads, etc.
When Should You Switch From a Marketing Funnel to a Sales Funnel?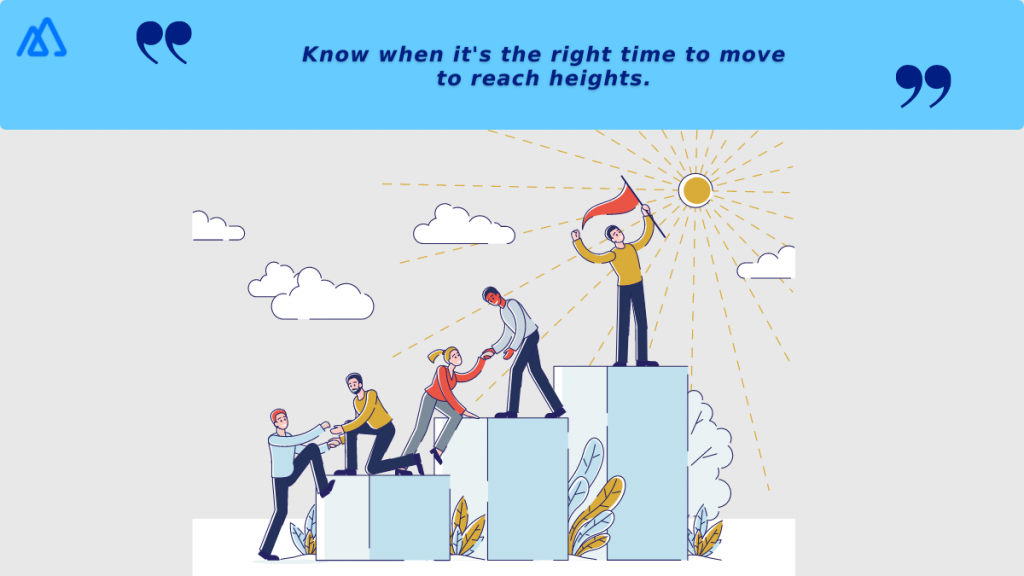 The best time to switch from a marketing funnel to a sales funnel is when you have enough information about your customers, their needs and wants, and how they buy. After that, you can use this knowledge to create an effective acquisition strategy to grow your business.
It depends on whether or not you have customers who will continue to buy from you over time. If you do not have any repeat customers yet, then focus on building up your database of leads first by using tools. Some of these tools include lead magnets, social media ads, and landing pages. When people opt-in for information about what you are offering, they get added directly to your email list. They can be nurtured until they are ready to buy from you.
The switch also depends on how much time and effort you want to put into each lead. If your goal is to get as many buyers as possible, keep using marketing funnels until someone buys. For more quality leads, switch to sales funnels when someone makes an offer on your product or service.
If you have an established business that has been around for more than a few years, it's time to switch to sales funnels. This will basically help you focus on closing deals with high-value customers. Also, you won't be trying to find new ones who might not be interested in what you have to offer.
Once someone has expressed interest in your product or service through a marketing funnel, it's time to move them into a sales funnel. Certainly, they can purchase from you directly without having to jump through hoops first.
Wrapping Up
By focusing on a consumer's first-time purchase, conversion rate, and buying a second time, sales funnels are more short-term. In contrast, marketing funnels are longer term and involve consistently re-introducing potential buyers to products. Also, know that the key to success is matching the right sales funnel to your product and understanding the fit for your audience.
Additionally, by leveraging our Kylas CRM platform – sales and marketing departments can better understand their customers. So, through a better understanding of their purchasing processes, sales and marketing teams can change their strategies, which can positively impact the bottom line.
A CRM is your way of making the most of the incoming leads to your business. Click here to learn more about how a sales CRM like Kylas can optimize your sales processes for better results.
Start 15-day Free Trial