Customers love sales and discounts. But did you know that businesses love sales and discounts too? Well, if you are hearing that for the first time, let us break it for you.
A business might be doing really well in terms of sales and marketing, but they still want to stimulate demand and boost sales to take them to another level. This is when they want to create a sense of urgency with sales promotions. After all, 91% of people who shop offline go into stores because of online promotions as per the statistics.
Sales promotions work great when brands want to drive awareness and improve customer satisfaction. We are saying so on the basis of the stats that say that nearly a third of millennial internet users look for online coupons on a weekly basis before they make a purchase.
If you can impress your customers with your sales promotion tactics, nothing can stop you from coming in their good books and winning their loyalty. You are not limited by options and to help you out, we have come up with some great sales promotion examples that would work wonders for your business.
Undoubtedly, a good sales promotion technique can help you boost your sales. But you need Kylas sales CRM to deliver the best value to your customers and improve your sales further.
---
What is a Sales Promotion?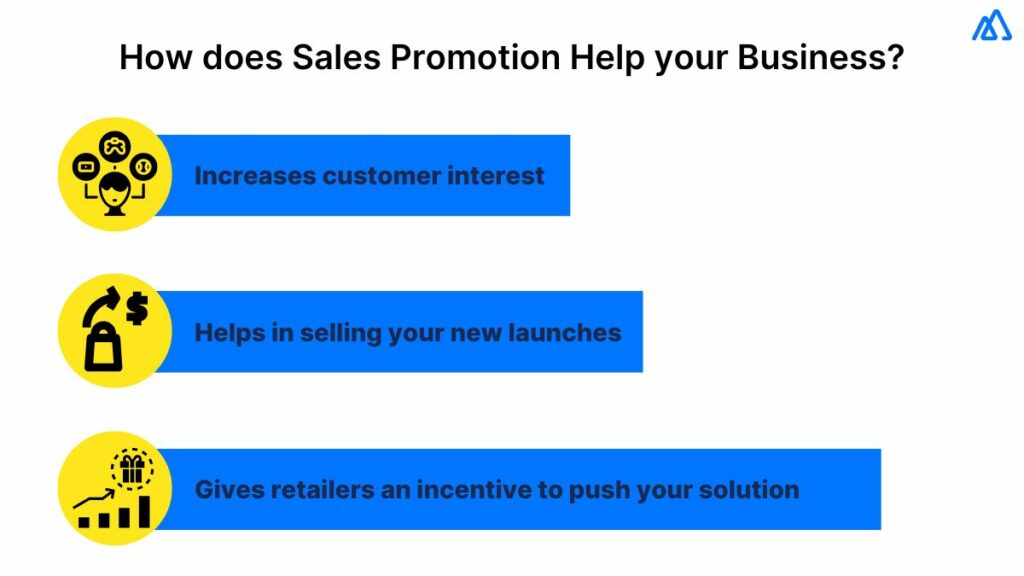 Sales promotion is the technique of ramping up your sales, acquiring new customers, and taking advantage of occasional opportunities.
This marketing strategy makes use of short-term campaigns to generate demand for a product or service.
Businesses often use sale promotions to introduce new products, sell off existing inventory, and get new customers. The key element here is to give extra value to your customers in form of discounts, prizes, promotional products, etc.
Successful companies know that sales promotions are a proven way of:
Increasing customer interest in your product or service.
Selling your new products or services.
Giving retailers an incentive to push your new product or service.
You can choose a sales promotion tactic on the basis of your customer's needs, preferences, and behaviors before creating any campaigns. In the next section, you will read about some of the best sales promotion examples that we have curated to help you boost your next sales offer.
---
Best Sales Promotion Examples to Boost Your Sales
Here's how you can boost your next sales offer.
1. Flash Sales
When businesses want to create a sense of urgency among their customer base to buy now, flash sales work great. In simple terms, a flash sale is when an e-commerce store offers a promotion or discount for a limited period of time, ranging from just a few hours to a few days. When an offer comes with an expiration date, it drives traffic and cuts down hesitation. Even research claims that sales promotions work way better when they are limited by time.
It's essential to clearly display the timer and include all necessary information in your promotion including T&Cs to avoid setting wrong expectations. Just like Bath & Body Works did here by leveraging FOMO: the fear of missing out on an incredible offer that compels you to click and buy. The offer was too attractive that they imposed a limit on orders so that the consumers didn't buy too many.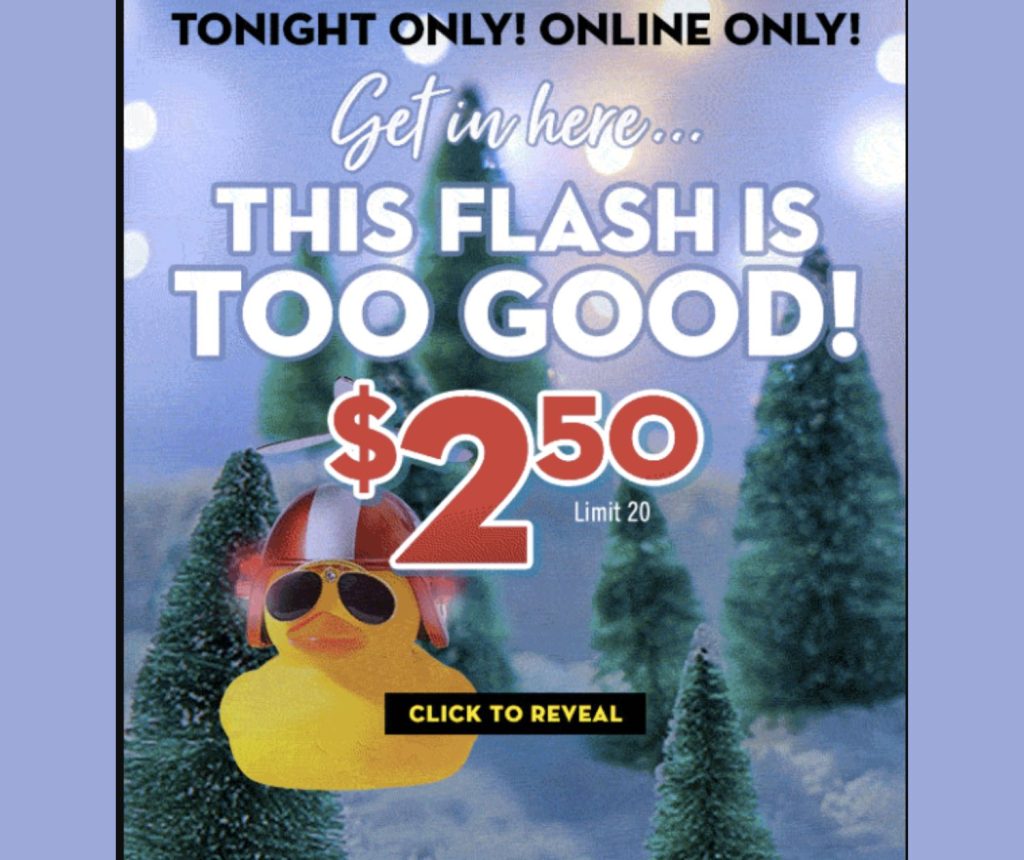 2. Coupons and Vouchers
Unsurprisingly, coupons and vouchers are the most popular sales promotion options. Because of their versatility and the possibility of unparalleled customization, you can make the most of them whenever you want to. As they get people buying, you can expect them to turn profitable for you. Businesses that have their inventory overstocked or want to sell their complementary products often use coupons and vouchers for their promotion.
Customers love coupons too as all they have to do is just type in the code and they will get their discounts. Just like Hype did here by creating a sense of urgency. It's a great example of a flash sale combined with the use of coupons. Losing 50% of the discount was enough to attract consumers to buy now.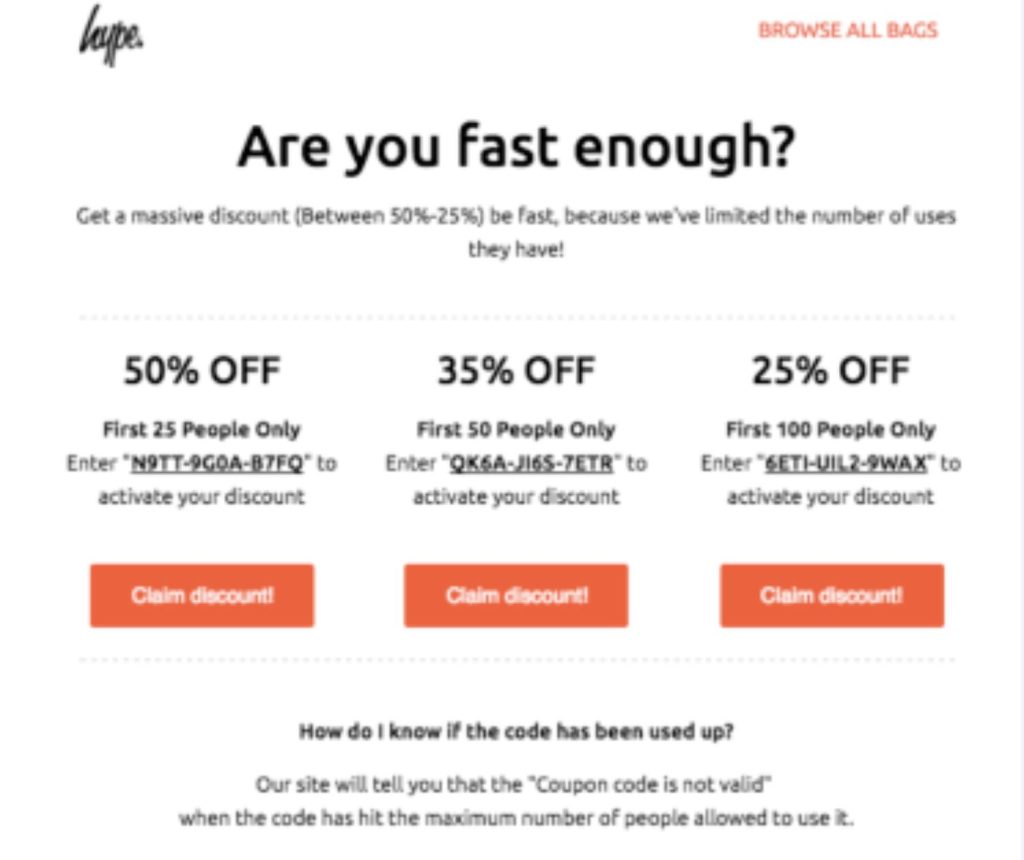 3. Gift Cards
Gift cards work as a great way of sales promotion by making it easy for your customers to utilize the card balance with seamless transactions. They get you those customers that wouldn't have otherwise bought from you. The good thing is that they get you profits even when someone doesn't use them. As per research, more than 50% of gift card owners spend more than the total amount of the gift card. Gift cards let business owners track customers and prompt more relevant offers.
You can also use QR codes or normal codes on the card to eliminate the chances of losing the card. As gift cards can be customized to many levels, customers absolutely love them. Just like the Nykaa gift card lets you add as much as you want and offers options like sending it to someone as a gift.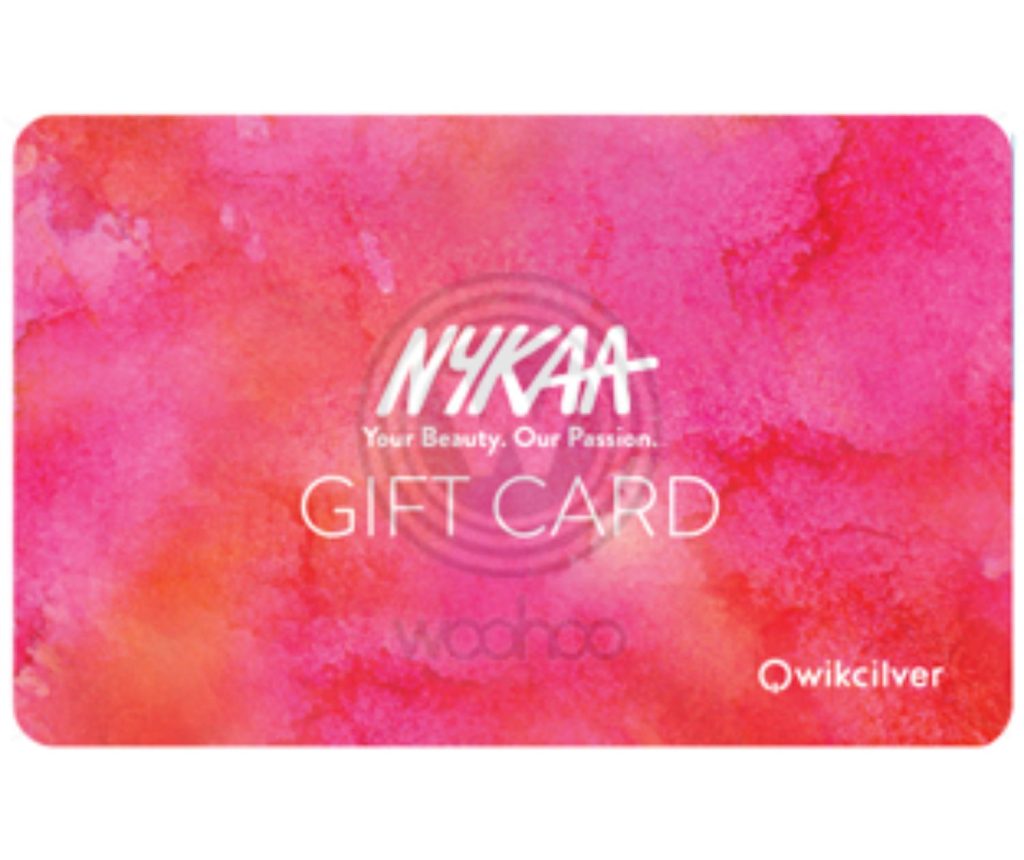 4. Limited Time Free Samples/Products/Trials
It's okay if you can't be flexible with your pricing. You can still generate a sense of urgency by creating a limited-time offer for a free product or sample added to an order. This will make them addicted to your product/services and they would want to use them more and will still pay for them. Apart from adding free items to a cart, you can simply send a message to your customers via email, SMS, or any other channel you use to notify them about the free gift that they can get on buying something from you.
If you sell a digital product, you can consider introducing a free trial or plan to spark your customer's interest in your product before they buy from you. Just like Kylas does here by offering a free trial for 15 days. Because it doesn't ask for credit card details, customers feel free to start using it. The chances are when customers like their trials, they may become interested in buying them.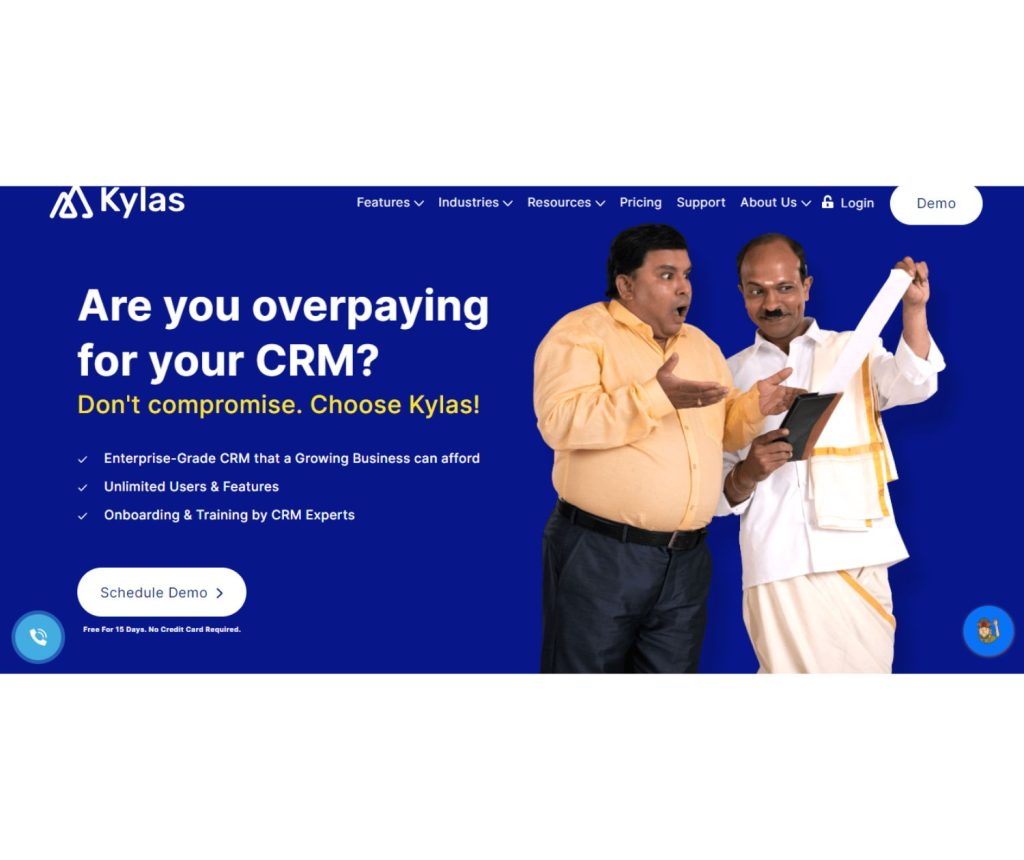 5. Free Shipping Promotions
49% of consumers abandon their cart for unexpected extra costs like shipping charges and other taxes. As they say, "The best cure for a ton of abandoned shopping carts? Four words: Free shipping. Free returns." Shipping charges are the last obstacle that prevents people from completing their orders. When you offer free shipping, you eliminate this obstacle and give your customers a hesitation-free shopping experience.
Not only this, but it also eliminates the hassle of paying for return shipping. By eliminating these costs, you can get more repeat purchases. You can also get your customers to buy more from you as there won't be any costs adding up with their products. Just like this brand offering free shipping on everything customers buy from them. The added timer keeps the customers informed that the shipping is free for only a certain period of time.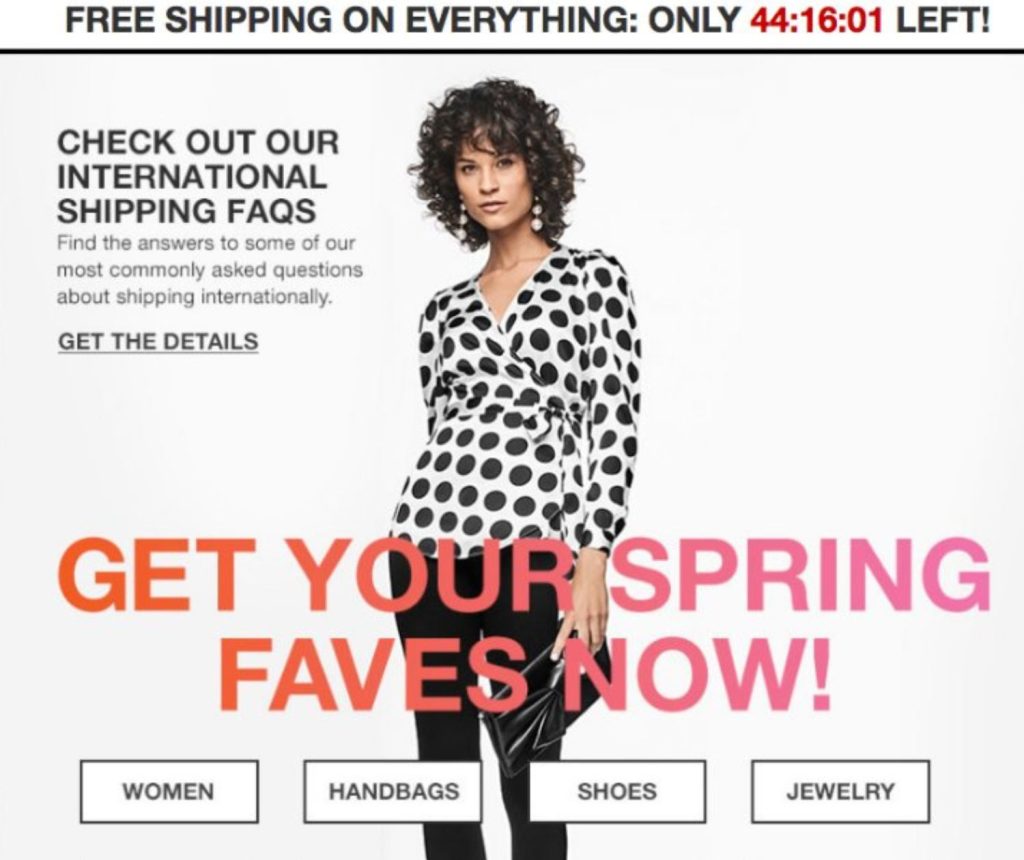 6. Loyalty Programs
There is no denying the fact that loyalty programs are really important for your marketing strategy. Bear in mind that getting a new customer is around 7 times more expensive than convincing an existing client to buy again from you. Also, the probability of selling to an existing customer is 70% while selling to a new customer is just 20%. It's simply because if a loyal customer feels rewarded and appreciated for repeated purchases, they will stay with your brand for a long time.
A good loyalty program is an investment that comes back to you. You can have multi-level structures to keep your existing customers happy and increase engagement through loyalty layers. Check this Domino's loyalty card program that offers members to get exclusive promotions and discounts, place orders, and earn points for taking a photo of pizza. These points convert into bucks that can be used to buy pizza.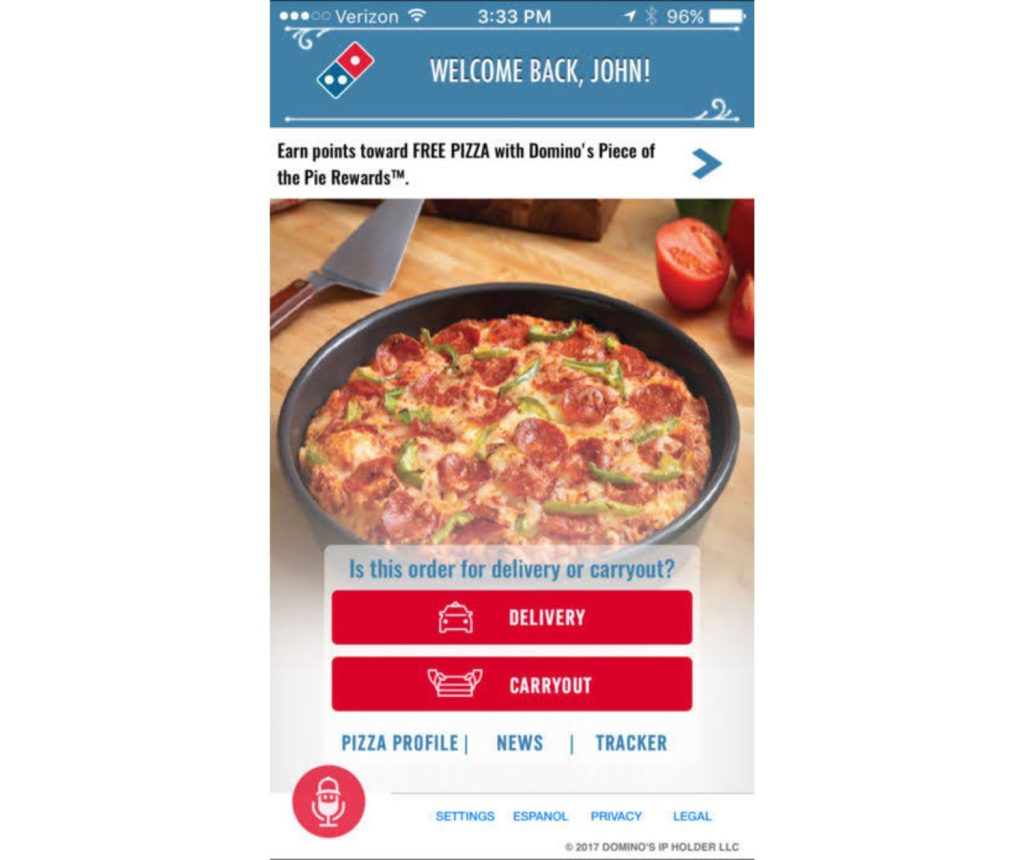 7. Buy One Get One (BOGO)
BOGO is a typical sales promotion example that works great when you want to promote a new product or clear your stores at the end of the season. When a customer buys something from you, you offer another of the same thing for no extra cost. This way you can definitely have a lot of traffic coming to your website in the minimum time. As this type of offer contains the word "free", it sounds great to customers. This is why most of the world's biggest retailers use this strategy to boost their sales.
If you want, you can also add an exit-intent popup to prevent cart abandonment by offering BOGO. See how Supplement Xpress uses BOGO to entice customers to shop more to save more. In this example, customers can buy any supplement a full price to get a second one free. The product page displays the free product's retail price ($34.99).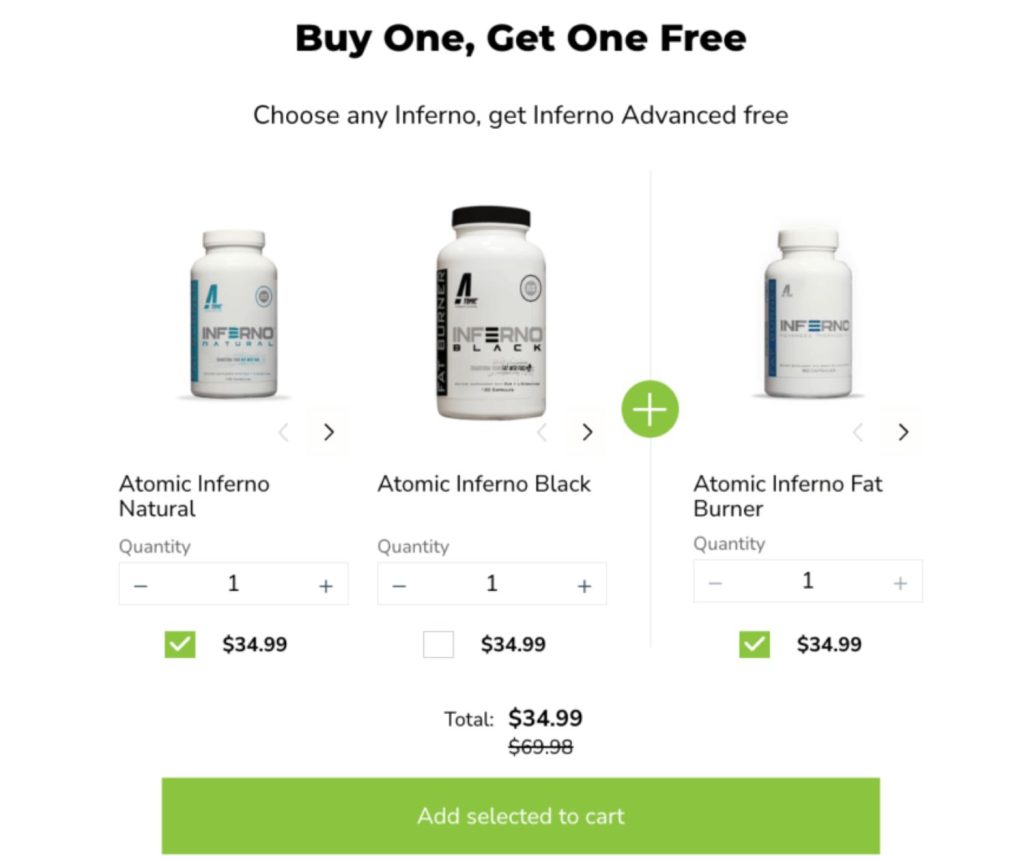 ---
Top Tips for Successful Sales Promotion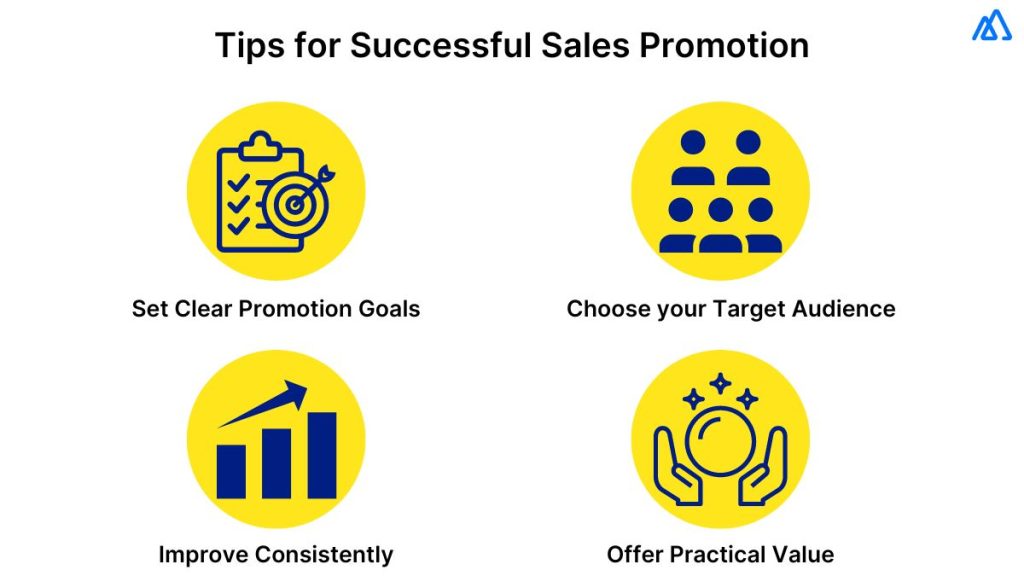 The above-given sales promotion examples would have surely given you some great ideas to plan your next sales promotion. Let us now take a look at some great tips that will help you make your sales promotion effective.
1. Set Clear Goals for Promotion
If sales promotions are done right, they can do a lot more than just increase your sales and revenue. So, it would be best if you can consider additional goals as well so that you are never out of track. Consider things like attracting new customers, improving customer retention, nurturing prospects through the sales pipeline, etc. Make sure that the goals you set are specific, measurable, and achievable.
2. Choose your Target Audience
You cannot sell to anybody and everybody. Based on your existing customers, you have to be specific about the audience you want to target with your promotional activities. Send a simple survey or offer an incentive to gather new information to get ba idea of what your customers are looking for and target them easily. Once you have a clear idea of who your ideal customer is, create your sales promotion plan to target those customers.
3. Improve Consistently
It's good that you keep running sales promotion programs. But you have to determine the success of the previous program before you start with the next one. Analyze your previous results to ensure that you don't repeat the same mistakes in the coming time. Compare the campaign results with the goals you had set earlier and see what needs to be changed or improved.
4. Offer Practical Value
Your sales promotion must be done in a way that adds value to your clients. If your customers won't see a clear benefit from the sales promotions you are running, it may damage your reputation. Consider the positive experience as your top priority and make sure that it is in accordance with your business's ethical culture and values. Don't try to fool your customers. Your brand reputation is as important as your sales.
---
Conclusion
Keep in mind that each business is unique and so is its audience. Just because a certain sales promotion example fits a certain business requirement perfectly, it doesn't mean that it will work well for you. You will have to make sure that you choose the right sales promotion technique as per your business requirements and customer needs.
To get better customer insights, you can use Kylas which offers a detailed view into your customer's buying journeys and serve them accordingly.
Start 15-day Free Trial