When was the last time someone told you, "You just have to watch this movie, it will help you get better at your job?"
Allow us to do that to benefit your team's business motivation (We wish someone would do it for us).
Being in sales is challenging and stressful and, let's be honest, can get you down sometimes. Most companies have measures to keep salespeople motivated – from monetary incentives to perks – but how do you motivate yourself daily?
The strongest salespersons are intrinsically motivated and know how to key themselves up to perform at their best every day. We're going to help you meet that criterion.
Here Are the Best Movies for Sales Motivation
1. The Pursuit of Happyness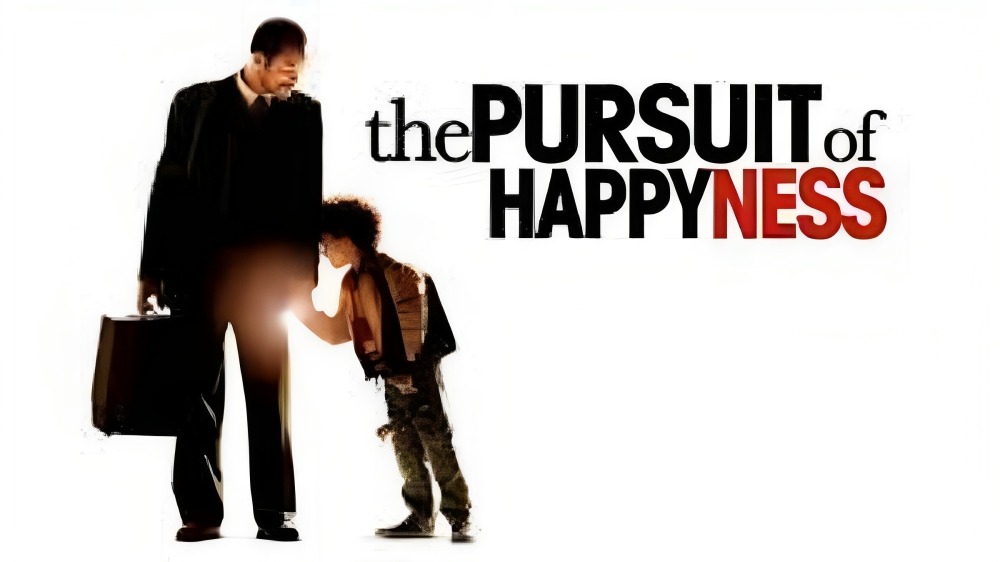 "If you want something, go get it. Period!" 
We think anything Will Smith touches is gold; this movie is a classic example. The movie follows salesman Chris Garner (Will Smith) and his son Christopher Jr. (Jaden Smith, in his film debut) and their struggles as they are evicted from the apartment and rendered homeless for several months as they work their way towards success.   
The real-life Chris Garner went on to found his own multimillion-dollar company, so get ready for maximum sales motivation. This from-the-soul biographic tells the story of a struggling salesman and his son and will reinforce the idea that persistence and passion pay off.
Watch when– You're finding it hard to push yourself to give a 100% each day.  
---
2. Jerry Maguire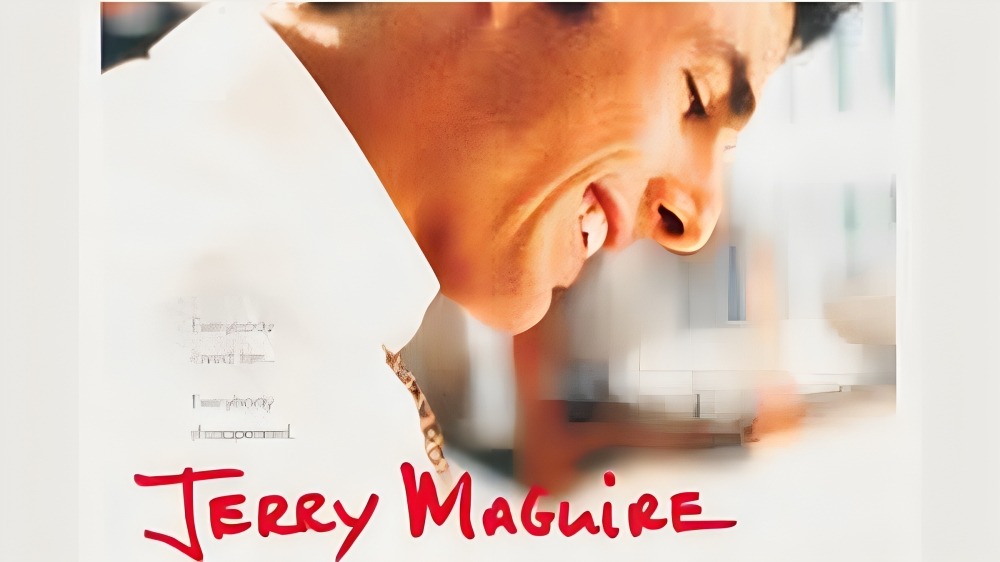 "Show me the money!"
Another cult movie for the books – we dare you to find someone in your circle who hasn't already seen Jerry Maguire. If you haven't yet, you are a rarity. So, what are you waiting for? And if you have, keep this one up to your sleeve for a rainy day.
The movie is inspired by American sports agent Leigh Steinberg and follows the story of sports agent Jerry Maguire (Tom Cruise) as he makes his way up in the world of sports representation with a single-minded goal – to put his clients first.
While the movie leans towards a rom-com, its sheer pizzazz and the world of sports have made it a favorite for everyone the world over.
Watch when– You need something to cheer you up and motivate you to keep going.  
---
3. Moneyball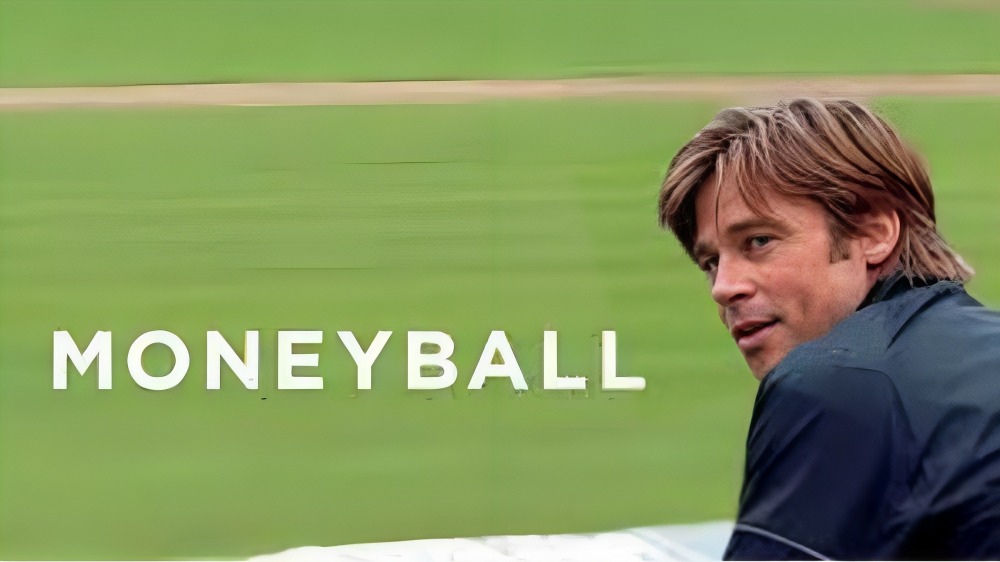 "Hard work may not always result in success, but it will never result in regret." 
Another sports-drama movie, Moneyball has big names such as Brad Pitt and Aaron Sorkin to its credit…another must-watch if you haven't already.
The story follows Billy Beane, general manager of the Oakland Athletics baseball team, as he and his recruited assistant general manager Peter Brand first use the sabermetric approach to build a winning team with undervalued players.
As biography, the story doesn't follow a progressively positive tone – the idea that success naturally follows failure in such movies – and that's why it holds a special place on our list. As a salesperson, not all your efforts will immediately translate into success, but that doesn't mean you don't keep at it… many a time, efforts have compounding results that are only seen much later.
Watch when– You feel like it's been a while since your last win, even when you're putting in your best.  
---
4. The Internship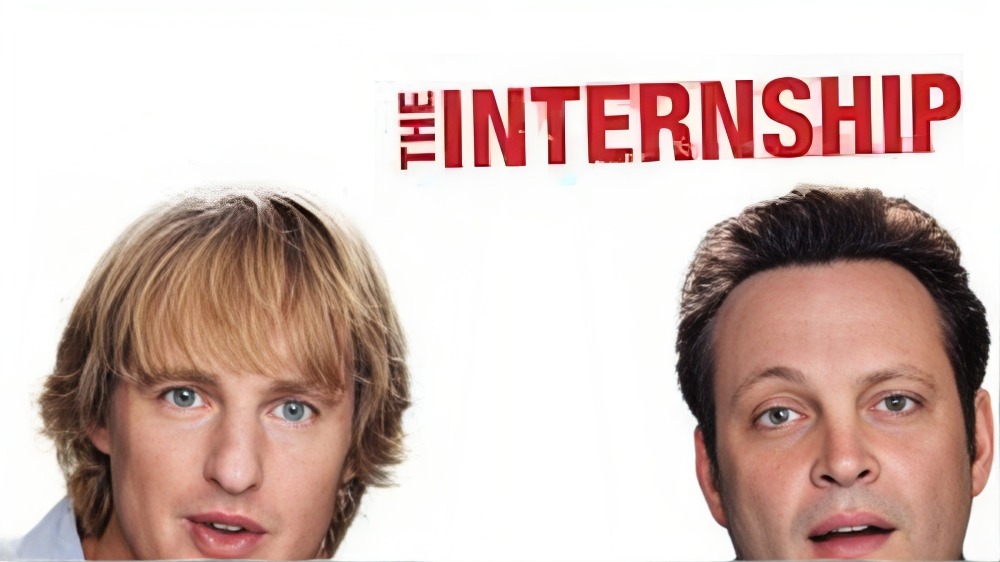 "She took a tumble and fell. You wanna hear something totally nuts? She picked herself back up."  
We're throwing in this one into the mix for a twist. The Internship is an outright comedy movie, a completely light-hearted watch and you'll probably only watch it once. We realized, however, that it's just the perfect film if you find yourself in unfamiliar sales territory.
The Internship tells the story of salesmen Billy McMahon (Vince Vaughn) and Nick Campbell (Owen Wilson) who find themselves out of a job when their employer goes out of business. They apply for an unpaid Google internship, an opportunity that has the potential to culminate in a full-time role and get accepted only because of their unconventional application.
As expected from outdoor salesmen of that time, they find themselves out of their depth among the much younger, much more technologically-savvy interns that are part of the program with them.
The movie comes with some predictable team-dynamic problems and cliched romantic link-ups, but it's a great watch if you need someone to tell you to hang in there when you feel out of place.
Watch when– You're trying to adapt to a new industry or a new role and your sales motivation is a bit low (and need a laugh!)  
---
5. The Wolf of Wall Street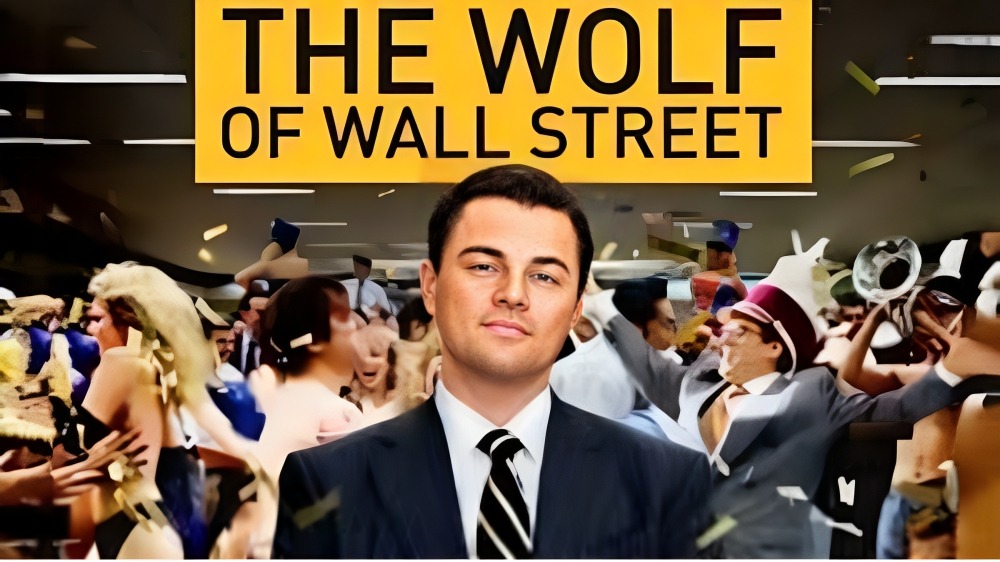 "97% of people who quit too soon are employed by the 3% who never gave up."  
We don't think this movie has something for you to emulate, in particular. We just think it's like a great pep-talk or war song – it will get you psyched to sell and make it big!
The Wolf of Wall Street is a Martin Scorsese biographic featuring Leonardo DiCaprio as Jordan Belfort. The movie shows the stereotypical high-profile life of stockbrokers, but what we think you should focus on is the character – a look at Jordan Belfort's silver tongue and sales tactics will inspire the most hesitant and reserved salespersons to push their technique.
The movie is a great example of how sales techniques can be a skill and a talent, no matter which field you're in. You might have seen it once before, but we'd recommend you watch it again for its focus on the sheer impact of words, tonality, and presence.
Watch when– You need to get pumped and pull yourself up!  
---
6. The Big Short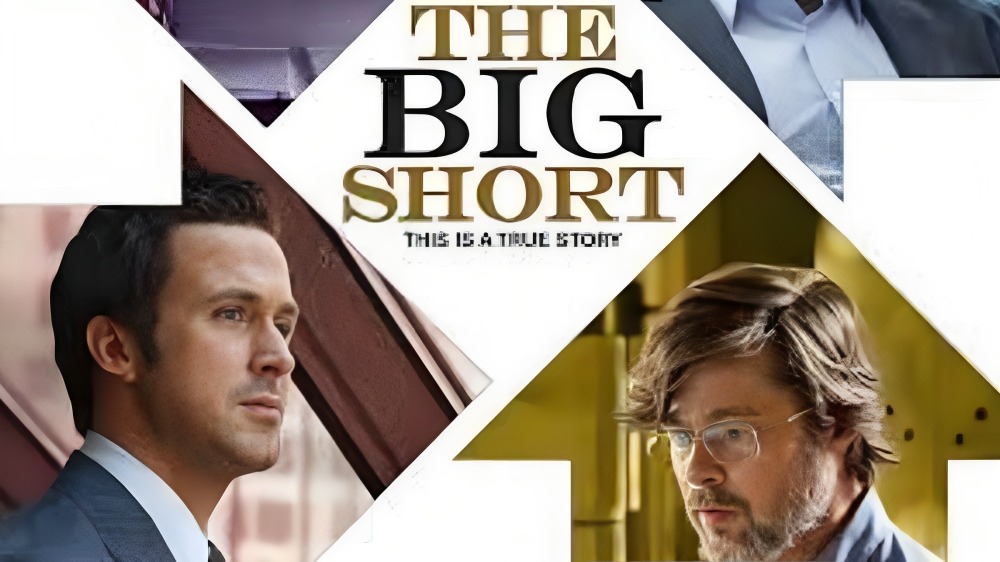 "No one's paying attention."  
Yes, you read that right.
As a software product company, we wanted to include one movie that perfectly simplified complex concepts to make them more digestible to improve sales effectiveness.
We see our sales team dealing with this challenge, consciously using language and metaphors that help simplify the functionalities of Kylas Growth Engine to small businesses who may/may not be aware of the far-reaching capabilities of CRMs.
The Big Short is a biography that is known for its ingenious approach in simplifying the US housing bubble and subsequent crashing of the world economy. It uses cameos from celebrities including Selena Gomez, Anthony Bourdain, and Margot Robbie to break the 'fourth wall' and explain financial instruments and concepts to viewers.
The movie is a must-watch in any case, but for salespersons, we would recommend it as a great way to learn how to break down complex concepts and keep prospects hooked.
Watch when– You're selling complex instruments such as technology, machinery, and, of course, financial instruments!  
---
7. Zootopia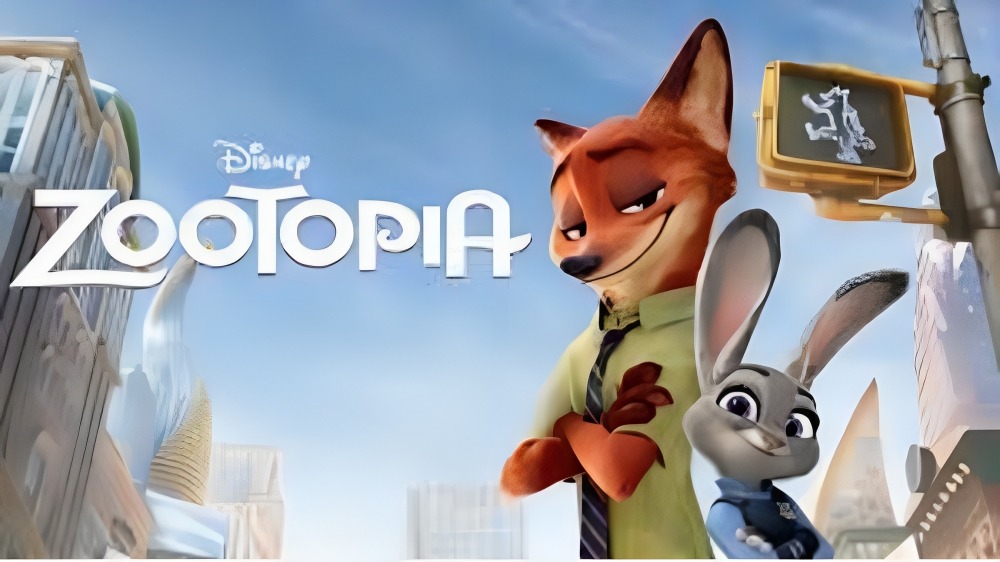 "Tomorrow is another day."  
If you were surprised with any of our earlier recommendations, this one will knock your socks off. We didn't want to restrict our list to business movies with the same larger-than-life characters; we wanted to add value to your day with the movie you choose to watch.
Enter Zootopia. The buddy-cop movie entertains and inspires bunny-cop Judy Hopp, who overcomes all kinds of obstacles to fulfill her dream of being on the police force. We included this movie for its light-hearted, funny take on a never-give-up and sheer willpower.
Bonus- You can watch it with your family and come away feeling warm inside.
If you're in a new sales role where you have plenty of ideas but struggle to be heard, or are fighting against the general tide in order to make an impact, this movie is for you.
Watch when– You need some sales motivation and a healthy dose of a can-do attitude, to take the world by storm and come up with ingenious ways to break those sales targets!  
---
8. Boiler Room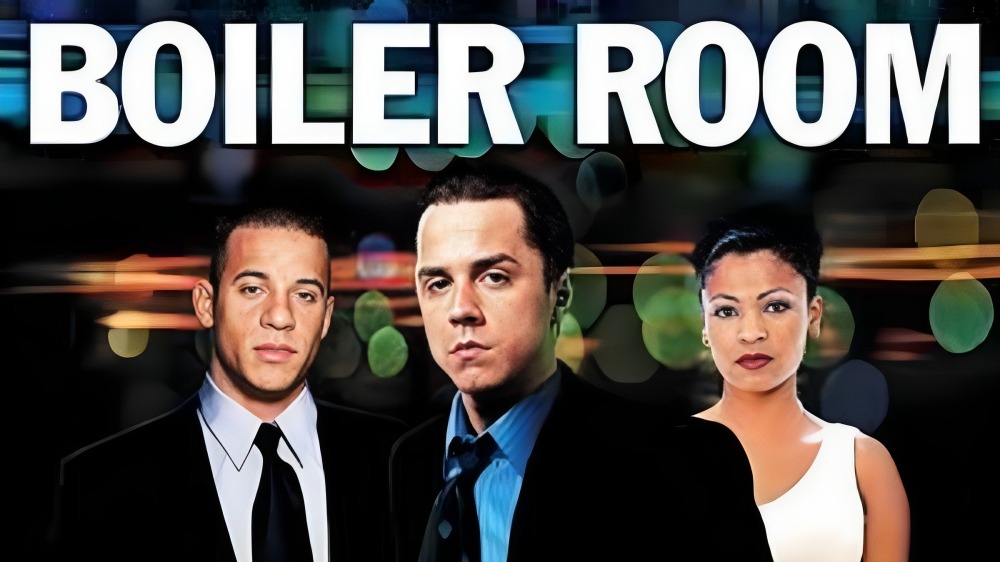 "A sale is made on every call you make. Either you sell the client some or he sells you a reason he can't. Either way, a sale is made, the only question is: who's gonna close?"
Back to the serious, high-powered brokerage firms with slick salesmen! Boiler Room is another cult financial broker movie that we're including on here in case you haven't seen it yet. The film has been nominated for plenty of awards and features some household names including Vin Diesel and Ben Affleck.
The movie is centered on enterprising college dropout Seth Davis as he takes his skills running an illegal college gambling ring to the offices of brokerage firm J.T. Marlin. The story follows him as he goes from overturning his life as he learns the ropes to take the firm down for its illegal activities.
If you want something that will inspire your sales talents and skills but don't want to watch Wolf of Wall Street again, we recommend Boiler Room.
Watch when– You need some skill inspiration to pull sales motivation up!  
---
 9. Tommy Boy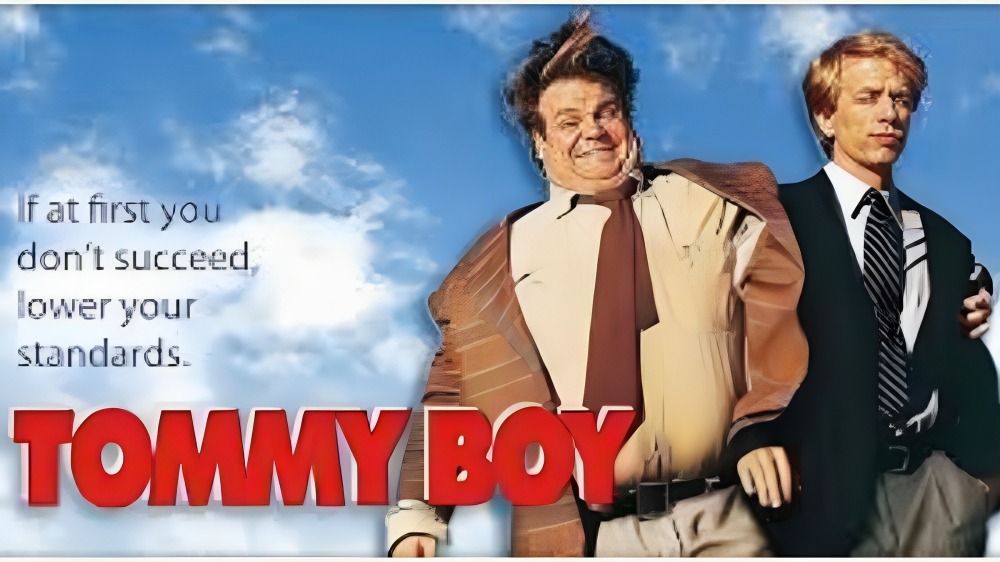 "We don't take no for an answer!"  
It doesn't get more classic than this. Tommy Boy is a 1995 film that tells the story of how Tommy (Chris Farley) fights to save his father's auto parts plant (from bankruptcy and the clutches of his evil new stepmother) after he passes away.
The movie even covers a cross-country sales trip that Tommy undertakes with his father's assistant Richard (David Spade). Think of it as the comedic makeover movie of salespersons: Tommy, who first strikes out with every prospective order, learns to use his people skills to make sales.
No scandals, duping and swindling here – at least, not by the salesperson. Just good, clean, sales fun! If you need a pick me up and a story of success to reinstate your faith in your sales career, this is the one for you.
Watch when– You're questioning the sanity of the sales industry and/or a sales role and need a feel-good pick-me-up.  
---
10. Thank You for Smoking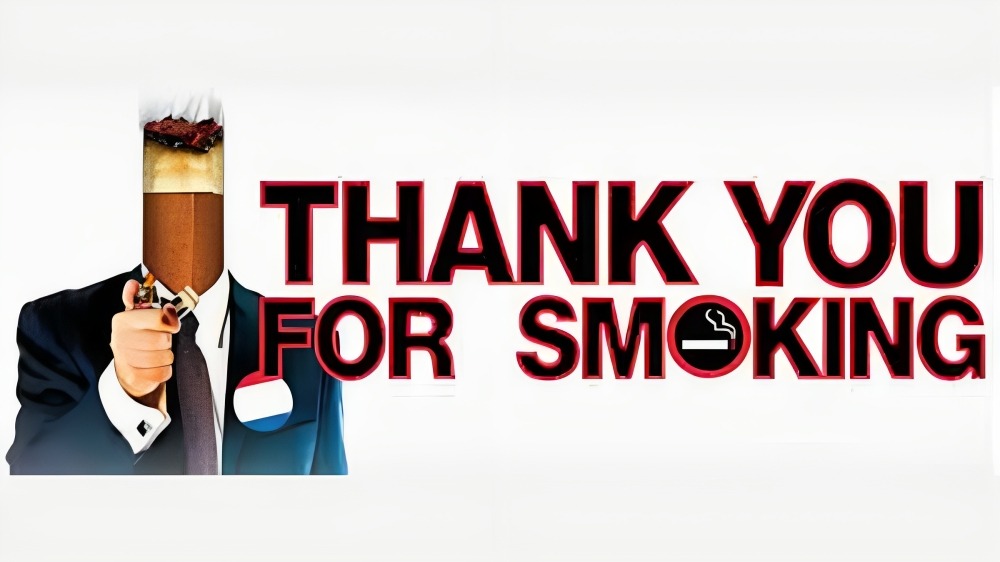 "I like a challenge."  
We've saved a popular one for the last. Thank You for Smoking is a satirical comedy film that tells the story of tobacco salesman Nick Naylor and his son, for whom he's a role model. Nick spends the better part of the movie as a tobacco spokesperson, working against anti-tobacco lobbyists and promoting the use of tobacco (in sometimes underhanded ways) for his boss.  
Circumstances render him jobless, since bad PR causes his boss to fire him. But, he still manages to turn the tide against an anti-tobacco bill that's in motion and win people over to his cause. Eventually, he ends up establishing his own strategic relations agency to help controversial industry companies maintain their stronghold in markets.  
We love the film's unconventional yet prevalent angle on sales – the idea of ethics and purpose in selling. Additionally, it puts these ideas in front of the audience to debate. Let's remember, Naylor, a pro-tobacco lobbyist, is the one we're rooting for throughout the movie. And, of course, Naylor's smooth-talking sales skills are the major takeaway.  
Watch when– You want learn how to use communication to win people over, or are pondering over ethics in selling.
---
Conclusion
And that rounds up our list of 10 business motivation movies to boost your sales motivation!
Some of them are classics, and a fair share of them are in the sports and financial instruments space. But be rest assured that they will motivate you no matter the industry you work in.
And, of course, we've chosen some non-sales-centric movies so you have some inspiration that doesn't feel like work!
If you're in the mood for some major bingeing, we recommend starting at the top and making your way downward. However, you might want to space out the movies with similar premises. Otherwise, do pick out the right movie for you based on our "Watch when" recommendations!
You won't regret it.
And lastly, if you have any movie recommendations to share here, please drop a comment in the section below!
Start 15-day Free Trial