Overview
Connecting outlook with a Kylas sales CRM can save time and increase efficiency by automating tasks such as lead capture, contact synchronization, and email tracking. It also allows sales teams to access up-to-date customer data for more informed communication and a streamlined sales process. Additionally, by reducing manual data entry and streamlining workflows, connecting outlook with a Kylas sales CRM can increase sales team productivity, ultimately leading to more successful sales.
How will it work?
Sign-In
Login to Kylas and Navigate to Setup -> Communication -> Email Settings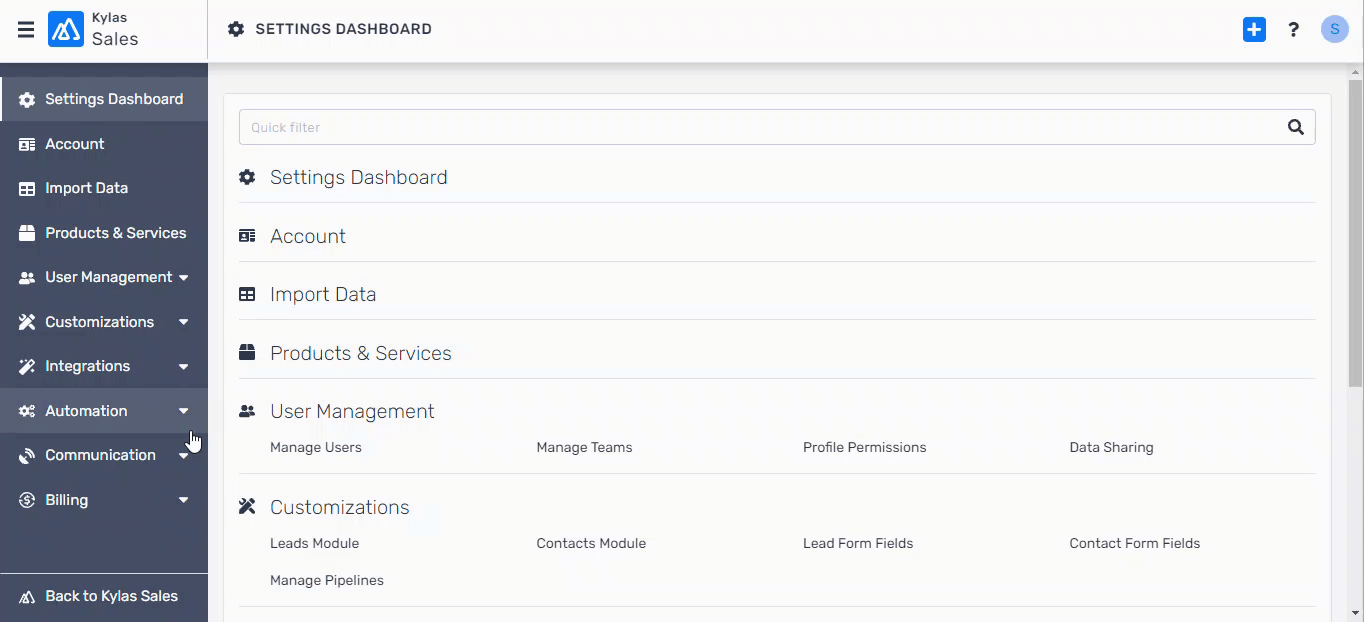 Click on the 'Outlook' tile. This will open the Outlook authentication window.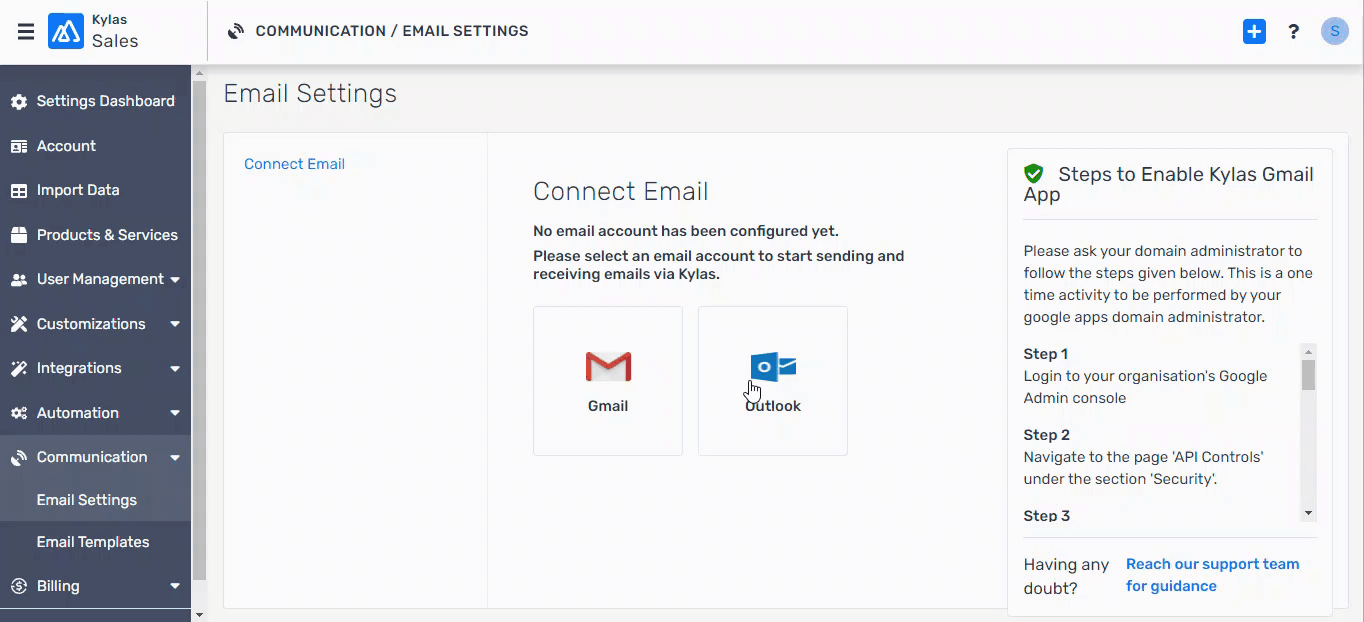 Complete the Outlook authentication process and 

you will see your Outlook account connected with Kylas CRM.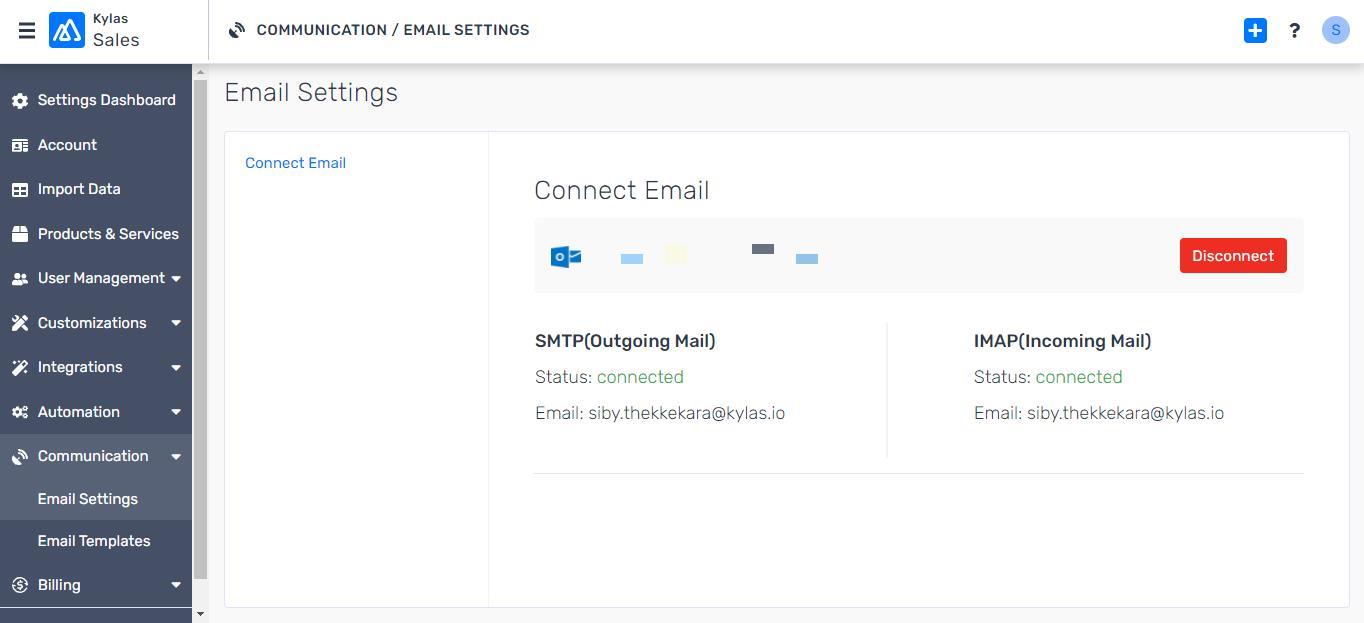 How to send emails to leads/contacts from Kylas CRM?
Login to Kylas and Navigate to any Lead/Contact details page. Click on the email icon on the Lead/Contact/Deal details page.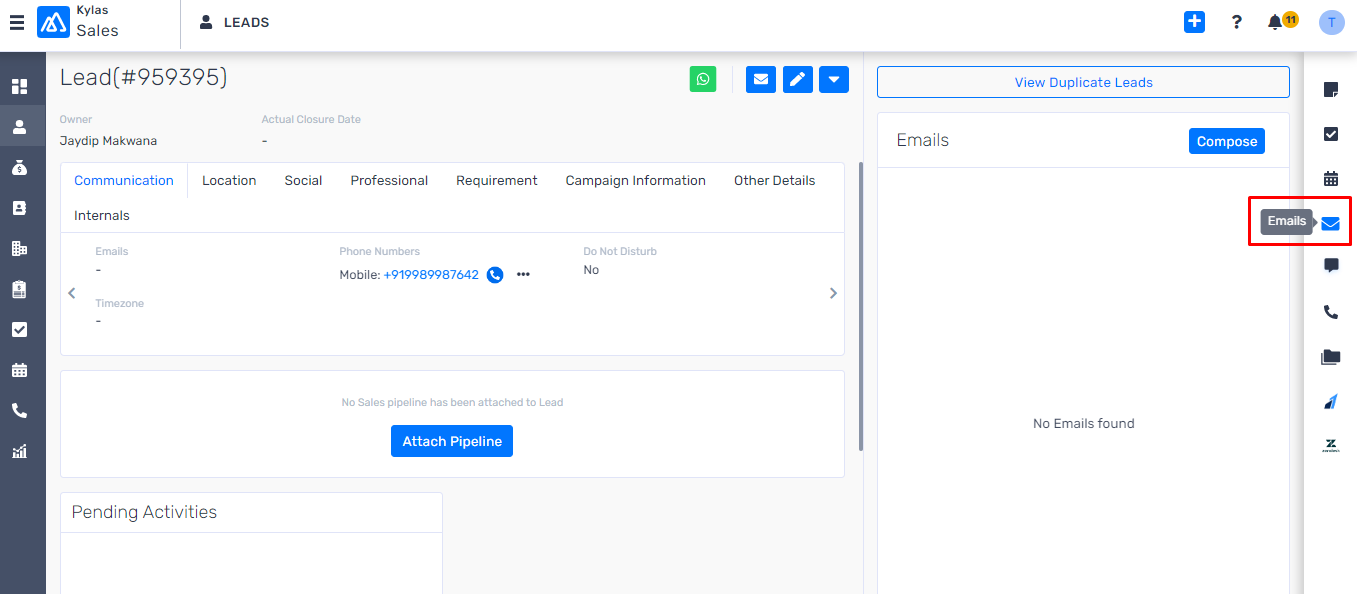 After step 1, the email composer will be

 

opened with the

 

name of lead/contact/contacts associated with the deal auto-populated in the To section.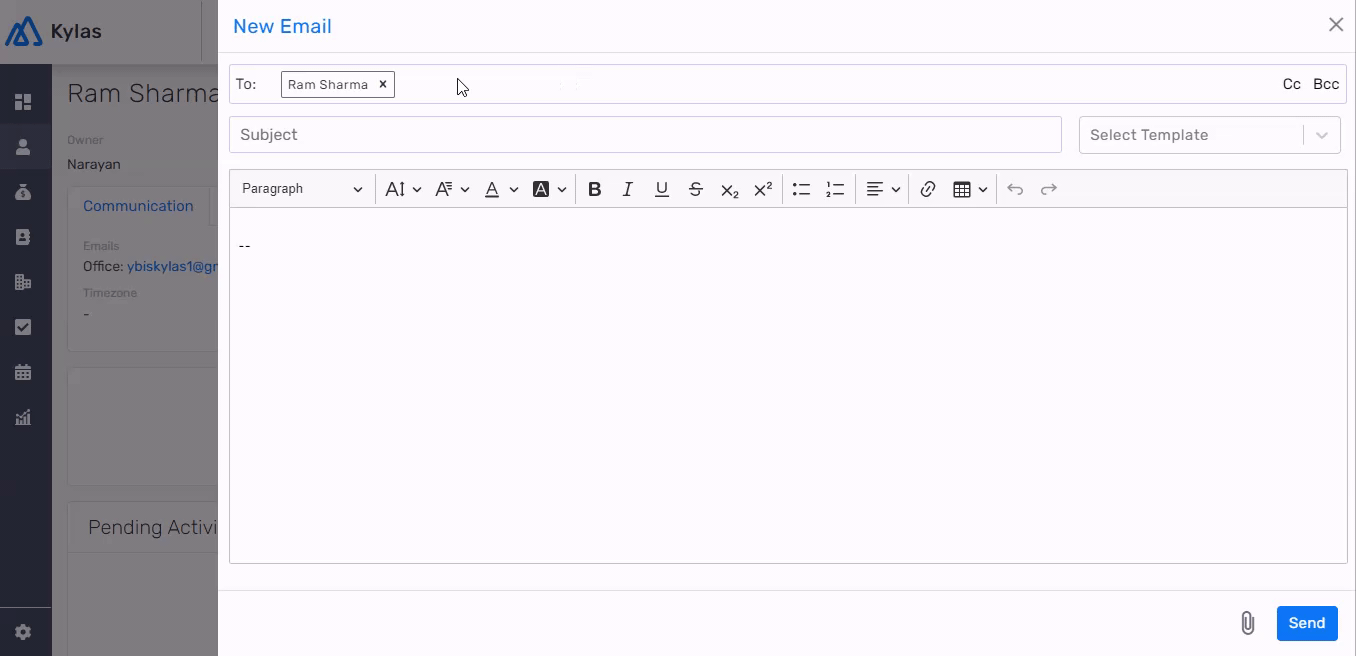 Draft the message to be sent to the recipient. Add/remove recipients in To, Cc,

 or Bcc sections; if necessary.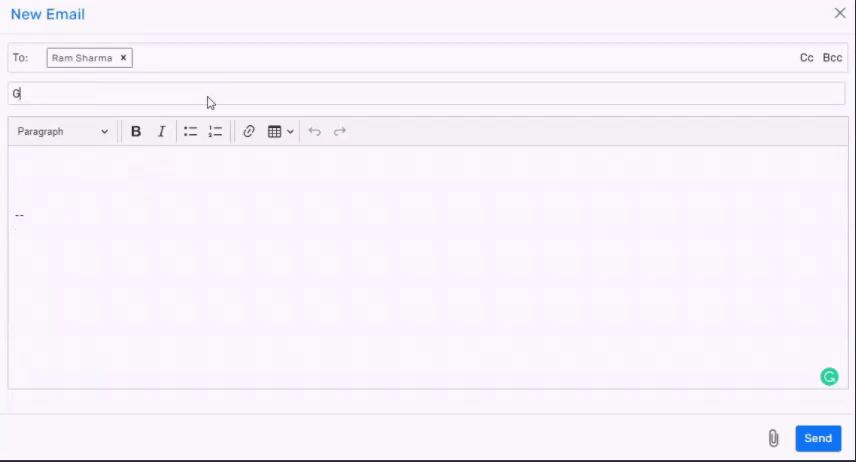 The send button will become active when there is at least 1 recipient for the message. Click on the Send button, to initiate the email sending process.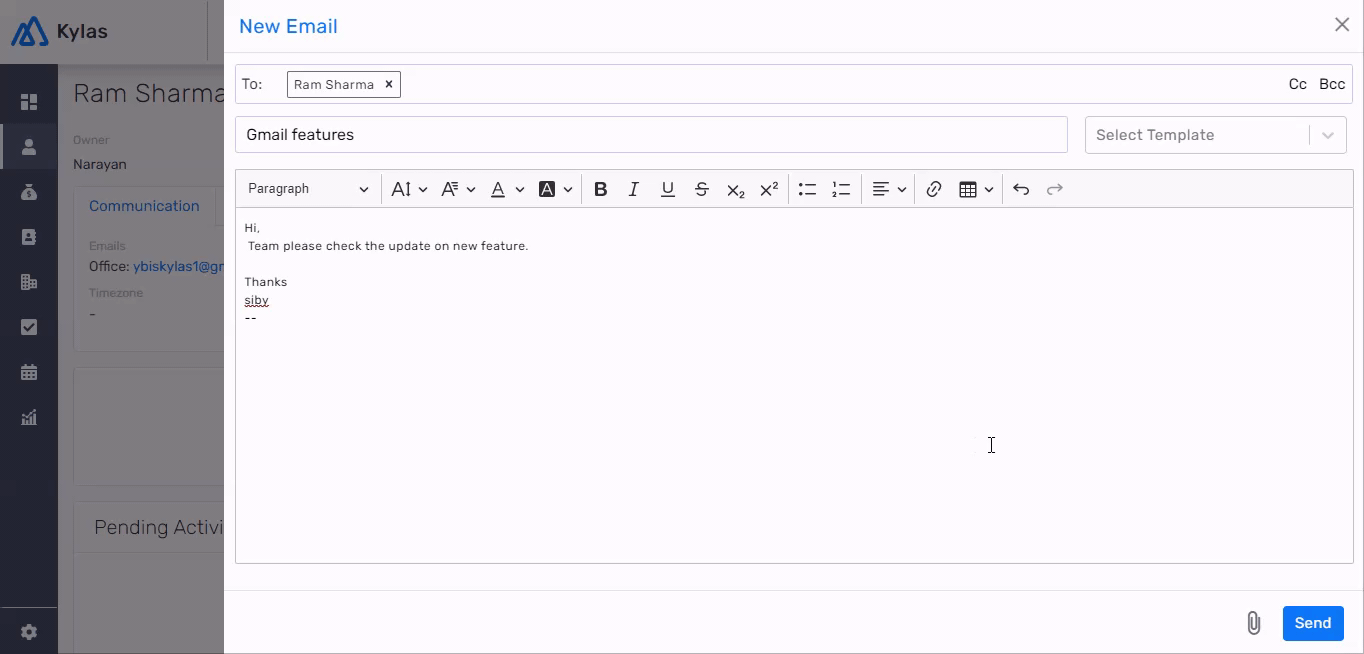 Once the email is sent, a toaster message will be displayed and the sent mail can be viewed on the Email section on the productivity sidebar.