How a Financial and Investment-Advisory Firm Achieved a Sales Escalation of 45% With Kylas
Yogendra. S
Director of Sales, Omega Financial
About Omega Financial
Omega Financial has been a prominent player in financial distribution since 2010, with a primary focus on investment, particularly in mutual funds. Their goal is to deliver top-notch wealth management services by combining science, data, and technology with human expertise.
Challenges
Working in the finserv sector, Omega Financial had to execute bulk, daily transactions and processes. Each of these transactions has its own unique trajectory and goes through different customer touchpoints. Besides, the transactions occur at a global level and through online as well as offline channels. The primary challenge was monitoring the status of these multiple operations to ensure that no task was missed, and to determine the overall health of the business.
They also needed a centralized platform to streamline all operational facets and enable better team collaboration.
Why Kylas?
Omega Financials was actively searching for a solution for the overall management of their various teams' work and strengthening of their sales process. Kylas was discovered online by one of the company's partners.
The final decision to adopt it was made after interacting with Kylas's team. They gave clarity to Omega Financials regarding what the product entails and how they can benefit from CRM.
Kylas Features Used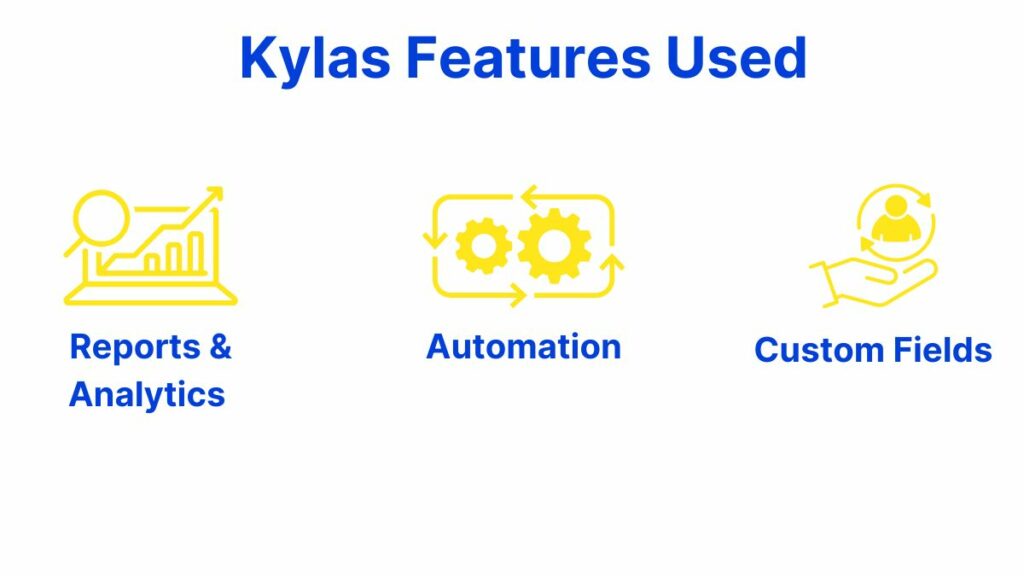 Reports & Analytics
Omega Financials' management and managers now have access to comprehensive and real-time insights through Kylas Reports and Analytics. This has eliminated the challenge of dealing with scattered data, allowing for seamless monitoring of operations. The reports have also aided in identifying bottlenecks on a daily basis and improving the team's performance.
Automation
Automation through Kylas has helped Omega Financial synchronize the work of all their departments and ensure that no deal falls through the cracks. Manual and repetitive tasks can be easily performed by the system, and teams can direct their sole focus towards sales. Email automation has ensured that relevant emails are sent at every touchpoint of the customer's journey. This has helped them build stronger relations.
Custom Fields
Every team of Omega Financial uses Kylas for their work functions. Custom fields have proved very beneficial for them, because separate forms and processes can be set up for every department as per the specific needs. Kylas has thus become a one-stop-solution to streamline and optimize the operations of every team, instead of resorting to different software for different functions.
How Kylas Helped?
Omega Financial has greatly improved its operational efficiency by utilizing Kylas. The streamlined processes have allowed teams to work more effectively and collaborate seamlessly. Consequently, productivity across the entire organization has significantly increased.
They have witnessed a sharp growth of 45% in their sales. To track and quantify sales, the company assigns weightage points to every deal closed by a salesperson. Prior to Kylas, sales executives were struggling to attain 500-600 points and could not meet their target of 1500 points. However, Kylas has now enabled the average executive to ace this target and score higher than 1500 points.
Closing Statement About the Experience With Kylas
Mr. Yogendra expressed his satisfaction with his experience of using Kylas. The simplified and intuitive software, and the value addition that Kylas made to their operations contributed to this. The customer support team of Kylas was hands-on, and worked tirelessly to ensure that their queries were quickly resolved for seamless usage of the software.