"Continuous learning is the minimum requirement for success in any field." – Brian Tracy
'Eagerness to learn' and 'thirst for growth' are two of the main qualities we look for when we're hiring at Kylas.
We know that if the people in any organization – those same people that are dedicating their days with you toward a common dream – stop learning and growing, the organization can bid goodbye to growth.
Each and every business needs a robust Learning & Development (L&D) strategy, and yet the most robust ones are usually found only in large organizations.
This is mostly due to budget constraints, and also because owners don't realize how critical it is too small business growth.
We're here to tell you that if there were only a few things you could invest in at the moment, a learning & development plan should be one of them.
What Is a Learning & Development Strategy?
A learning & development strategy is a program planned at the corporate level, taking the required core competencies & skills into consideration, to identify areas for training and growth across the company.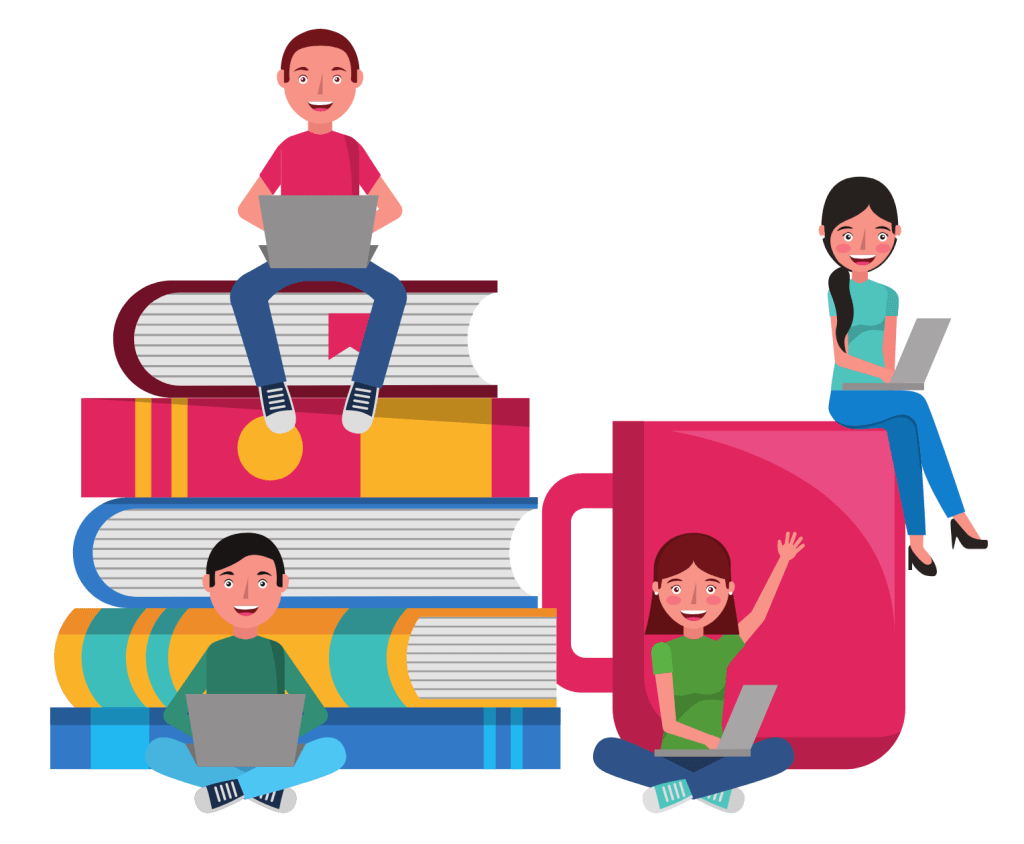 A learning & development strategy is usually planned at the company level, team level, and individual level. Its key purpose is to ensure that every employee meets the requirements of his/her role and is able to grow further.
.
With a proper plan and timeline in place, a learning & development strategy not only helps the company by improving the standard of work but also adds value to employees by teaching them new skills and helping them grow.
The personal and professional growth that employees see as a part of an L&D strategy very often leads to higher company engagement and loyalty.
---
Can a Learning & Development Strategy Boost Small Business Growth?
You might think that with their large personnel strength, enterprise-level organizations are the only ones that really need to constantly upgrade their employees' skills, map out growth curves and hold training sessions and reviews.
This couldn't be further from the truth. For small business growth, you need to invest early in a scalable learning & development strategy.
Here's why small businesses need a robust L&D plan:
1. Empowering Employees With Fluid Role Responsibilities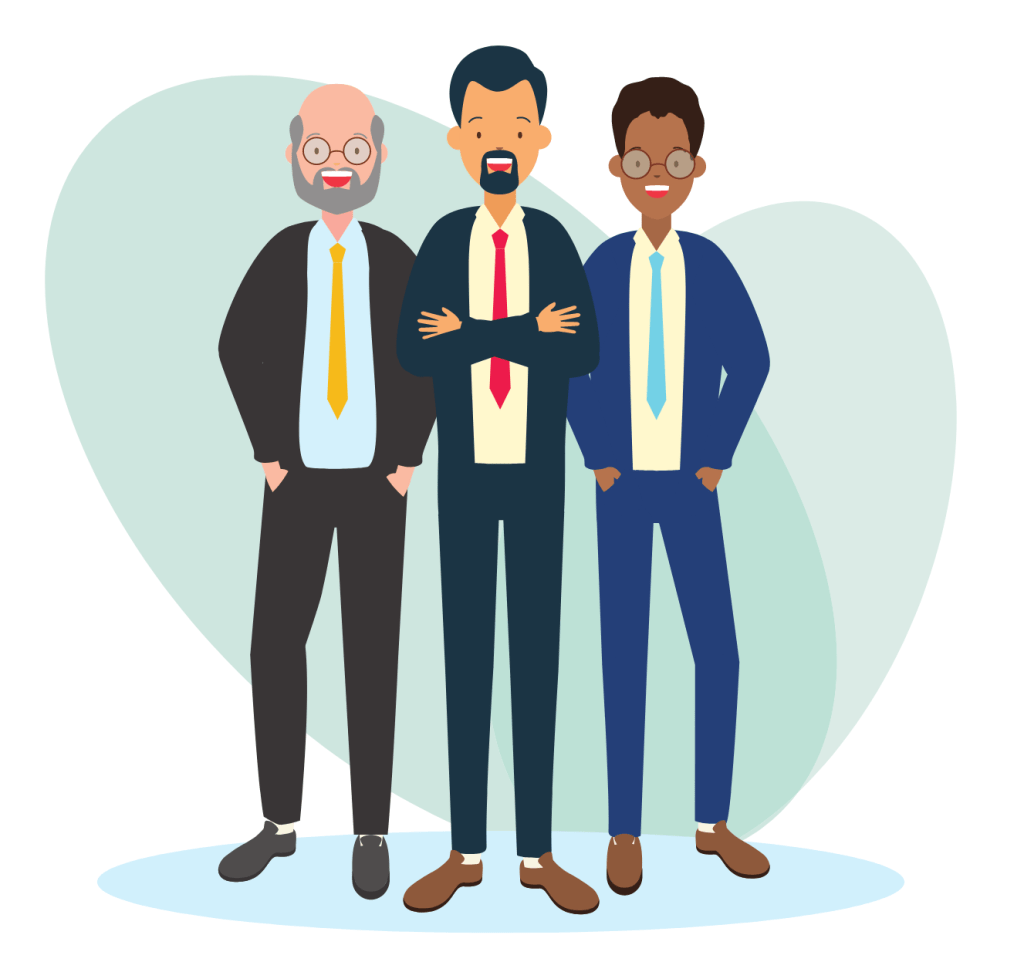 In small businesses, employees tend to wear multiple hats and the boundaries of the job description can get a little blurry.
.
A learning & development program empowers employees to take all the different aspects of their role head-on and bring a certain amount of expertise to the table.
---
2. Skill Upgradation for Employees With Lesser Experience
One of the most significant small business challenges is tighter purse strings when it comes to hiring.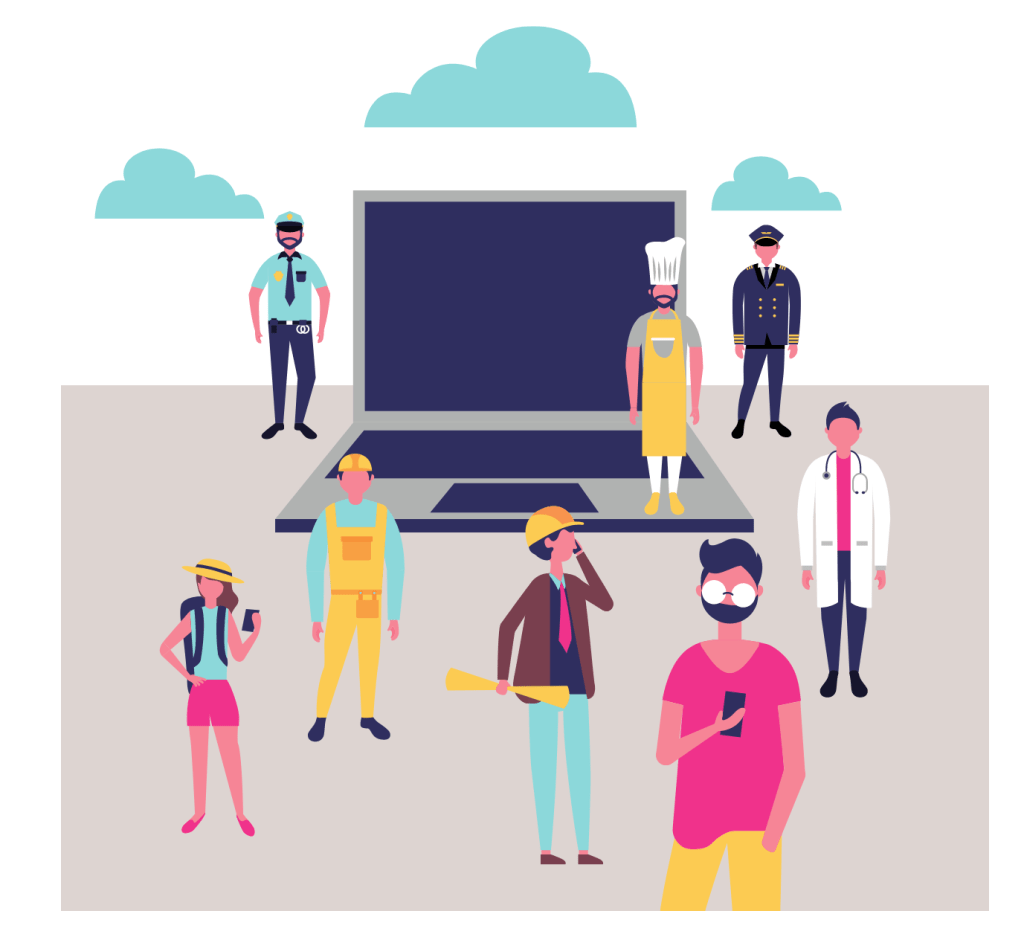 While you should always hire people, who come in with a growth mindset, they might not have the experience you need to take your company to the next level.
.
That's where your work begins as a responsible employer – an L&D strategy can take a growth-oriented, sincere team member and elevate their expertise.
This is a win-win situation that works out for you long term.
---
3. Inculcating a Growth Mindset
Let's face it, though all business owners would love a team that's entirely growth-oriented, hardworking & proactive about work, that usually defines only about 20% of the workforce.
A lot of employees are simply there for the job and, more often than not, come in with a fixed mindset every day.
.
But we truly believe that as long as they're in the field of their choice, employees can be inspired to give it their best – and that responsibility lies with the employer.
A well-executed learning & development strategy can turn even the most jaded employees into growth-seekers with a little more involvement and encouragement.
---
4. Improving Business Outcomes & Prospects
An L&D strategy's main goal is to upgrade the skills & expertise of the organization at an individual and collective level.
.
The first and foremost benefit you'll see as a result is a better quality of work, better prospects, and business resilience!
When the upswing in work reflects on your product/service, it's easier for you to build on that as a small business owner and expand into newer opportunities.
---
5. Long-Term Planning and Resource Maximization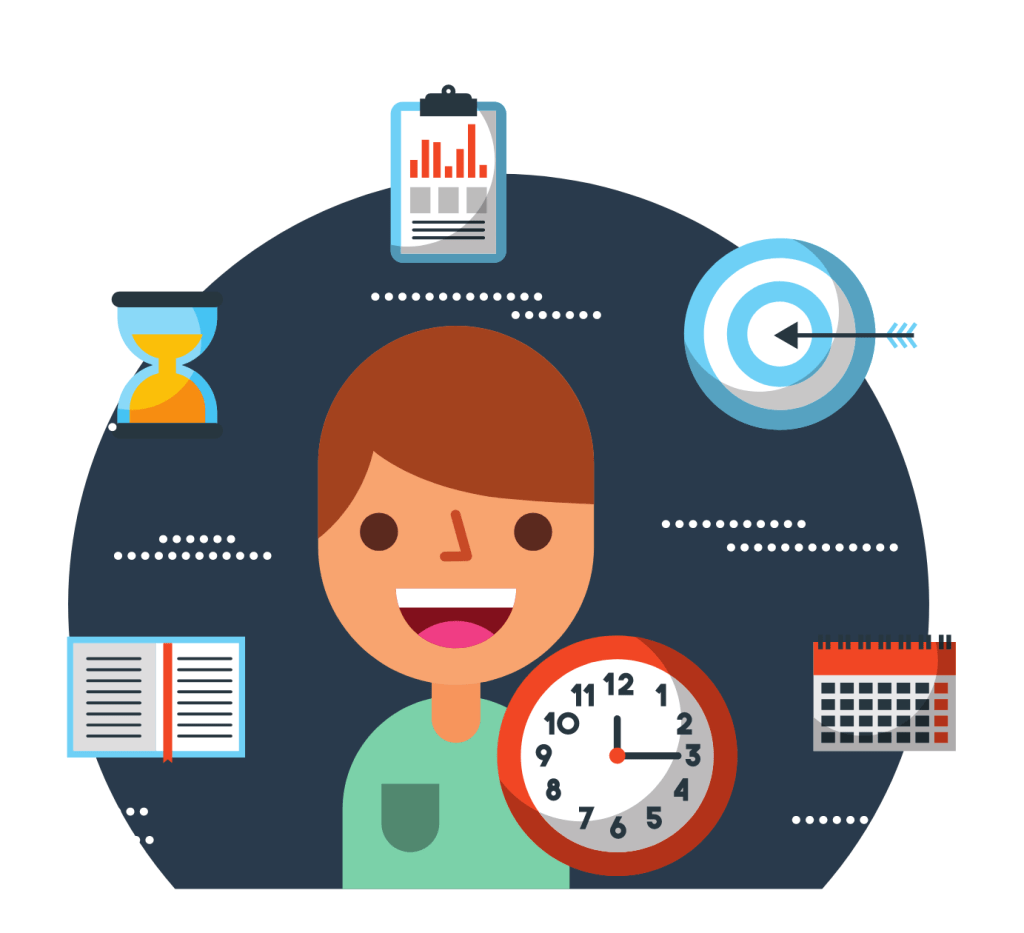 You probably feel like you don't have the time, budget, or resources to plan & execute an L&D strategy right now. You're not the only small business owner to think so.
.
BUT, think of learning & development as an investment with compounding interest – pushing yourself to make the investment right now will eventually pay off in terms of well-trained & dedicated employees, time savings, and maximized resources.
Consider this:
Would you give L&D investment a serious thought 5 minutes from now? Probably not.
5 months from now? Maybe.
5 years from now? Definitely.
That tells you something – you need to close your eyes and put in the effort now, so you can reap the rewards later.
The next step is understanding how an L&D strategy should work, how it should tie into your small business growth, and the success metrics and best practices to keep in mind along the way.
---
What Does a Successful Learning & Development Strategy Look Like?
An L&D strategy, above all else, should be realistic, achievable, and result-oriented.
.
There are plenty of components to consider when drafting the plan and as a small business, you need to make a conscious effort to move away from the 'ideal' to the 'just what we need'.
At its core, a learning & development strategy should be-
Planned with all stakeholders involved – company leaders, human resource team, team leaders and also team members where appropriate, so that business goals trickle down into department goals, team goals and then individual goals.
Execution-able – this isn't a best-case scenario plan, the kind that's presented to paint a pretty picture to clients. Consider real hurdles and barriers such as time, current skill level, accountability and more that may come up at team or individual level during execution.
Monitored – you need to ensure you have stakeholders at every level, in charge of ensuring that the strategy is being executed as planned, or reporting back so it can be optimized. Here's how

sales reporting

helps managers and teams maintain line-of-sight.
Measurable – a lot of the output from your learning & development plan is going to be subjective. So how do you realistically measure its impact? A couple of ways include progress monitoring and 360º feedback.
---
Interlude: The McKinsey & Co. ACADEMIES framework to a successful Learning & Development strategy
Recently, McKinsey & Company published an article with its ACADEMIES framework to L&D, comprising 9 components of a strategy. While more aptly suited for large organizations, it provides great insight into what an L&D strategy should take into consideration:
---
Setting up an L&D Framework for Small Business Growth
Let's build off the best practices we've just detailed and set up a learning & development framework for your small business growth.
1. Identify Your Goals as a Company Leader
You probably already have your business goals all mapped out for the year.
.
Identify the kind of support you need from your team, and the required skill sets that will help take your business to the heights you're aiming for.
.
These can be organization-level goals or department-level goals – but do keep them realistic. One surefire way to ensure an L&D plan doesn't work out is to set goals that are unachievable for your employees.
---
2. Hold a 'Core Team' Meeting to Bring Stakeholders onto Board
Bring together the human resource team and department heads to discuss your ideas, the business goals you've mapped out, and the need for a learning & development plan.
.
Ask them for their inputs, get their suggestions and get their buy in.
Next, it's time to delegate – if you don't have an HR rep who can take the responsibility, ask people to volunteer to act as moderators in the process: someone who will keep checking in on the progress with all the teams, and report back during consequent meetings of the core team.
---
3. Create a Competency Matrix
A competency matrix is a tool that helps you outline the competencies required at each level of each team in your business (without considering the current talent pool).
.
That's the first step in creating the matrix.
.
The second step is to circulate it among team or department managers, so they can assess and evaluate each team member against those competency requirements, allocate ratings and identify needs & skill gaps at individual and team level.
The competency matrix forms the basis of your learning & development strategy, so it's important to take the time to get this right.
Creating the Matrix: All you need is some time and an excel sheet! Create columns for the skill name, skill description, the role levels to which each is applicable, names of each employee, ratings and review notes for each employee. Then fill each row out with the data!
Here's a Competency Matrix Template to get you started!
---
4. Identify Learning Opportunities, Sessions and Courses
A few channels and platforms to implement into your learning & development strategy include:
a. Learn-as-you-go Programs
Use ongoing projects or new projects as an opportunity for teams to learn and apply something new.
.
Make sure that you or a company leader can invest time with the team to guide them, share new learnings along the way, and provide them with templates and takeaways to use in future projects.
This will ensure that working closely with a leader on the project will not only be a great learning experience, but an opportunity to take away learnings for the future.
b. Internal Cross-Functional Training Sessions
Cross-functional training in a corporate environment means providing exposure to different functions of the business, and is an ideal way to train and identify future leaders in the company.
Because managers need to understand different aspects of the business, this is a great way for you to select future leaders from the competency matrix and hone their knowledge before they're actually up for a promotion.
c. Online Courses
This is one of the easiest, hands-off ways to provide learning & growth for employees, but you need to be aware of two potential pitfalls:
The risk of choosing a generalized course that adds no value – try to choose courses specific to each level or each employee.
.
The common outcome of having the course completed without any actionable impact on work – work with team managers to identify company projects where each course's learning can be actioned, and then leave the responsibility with them.
d. Visiting Experts
We know that small businesses don't necessarily have the kind of resources to bring in industry experts to talk to a small team of employees.
Instead, choose people from your network who have expertise in each team's function – for example, if you happen to know someone who works in an agency, bring them in to talk to your marketing team about the latest and greatest in the world of digital.
This will serve to inspire, update and refresh your team's knowledge and will bring in newer perspective (and probably some actionable takeaways too!)
e. Group Training
Don't forget to focus on soft-skills training – this is best done in a group environment.
When it comes to development in terms of your business values, it's important that employees (and especially team leaders) know how to address situations and build the right environment to reflect company values.
.
Consider this a type of training where you can use games, situation simulations, videos and more to achieve long-term impact.
You can also apply the group setting to skill-related learning where possible – for example, you can have a member from any team provide a download of learnings from an online course, or ask a manager to discuss business case studies or success stories from your own organization.
---
Step 5: Set up Check-in Meetings to Monitor Progress
Set up weekly – and later, fortnightly – meetings with the core team to get constant updates on the progress of the learning & development plan, it's effectiveness and any visible impact.
You can set up certain parameters or indicators to take an update on and discuss it in every meeting to help streamline and standardize the format of these check-in meetings.
---
Step 6: Analyze the Impact
Don't wait until 6 months have gone by before you check for the impact of your L&D strategy. If you've decided beforehand the check-points you'll have in place, make sure you're constantly measuring the impact.
For example, if you're planning on using 360º feedback – which means feedback for each individual from their peers, direct reports and superiors – set up a feedback form before you begin any learning & development initiatives.
.
Then, get regular feedback check-ins along the way from the same respondents as a constant measure of success and change.
This is a method that's commonly used by business coaches to help clients understand their status quo, create plans and track growth.
Sounds deceptively easy?
That's because it almost is – the toughest part of your learning & development strategy is going to be the execution & measurability.
Follow the guidelines mentioned here, your own learnings and you'll find that even a little bit of effort goes a long way in the long run.
Good luck!
Start 15-day Free Trial